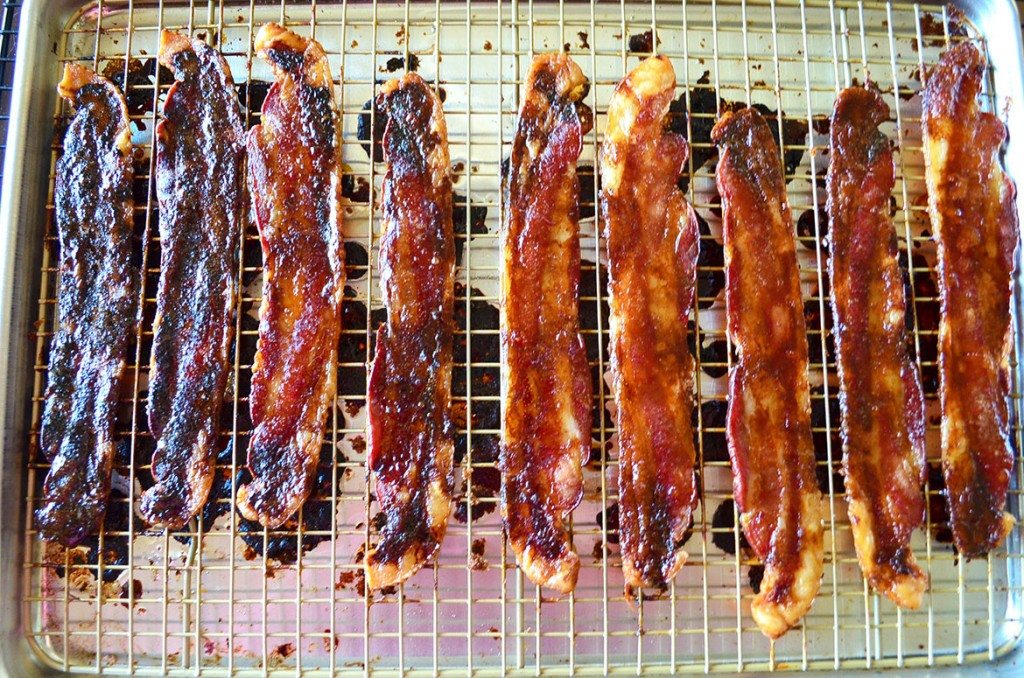 What's shakin', bacon?
Nothing like a terrible joke to get you over the end-of-the-week slump, amiright?
There are a few food trends that I am super ready to see fade into oblivion. We already know my feelings on kale. Another is the bacon obsession.
Hey here's a thought, let's wrap this steak in bacon. And these scallops. And the asparagus! Then they'll taste like bacon. Wait, if we wrap bacon WITH bacon, will that increase the bacon flavor? Bacon-ception?
It's like, enough already. Let food be food. Not everything needs to taste like bacon. You know what should taste like bacon? BACON.
#rantover
Now that that's over, let's dive right into this post on bacon. Just so I can be semi-hypocritical.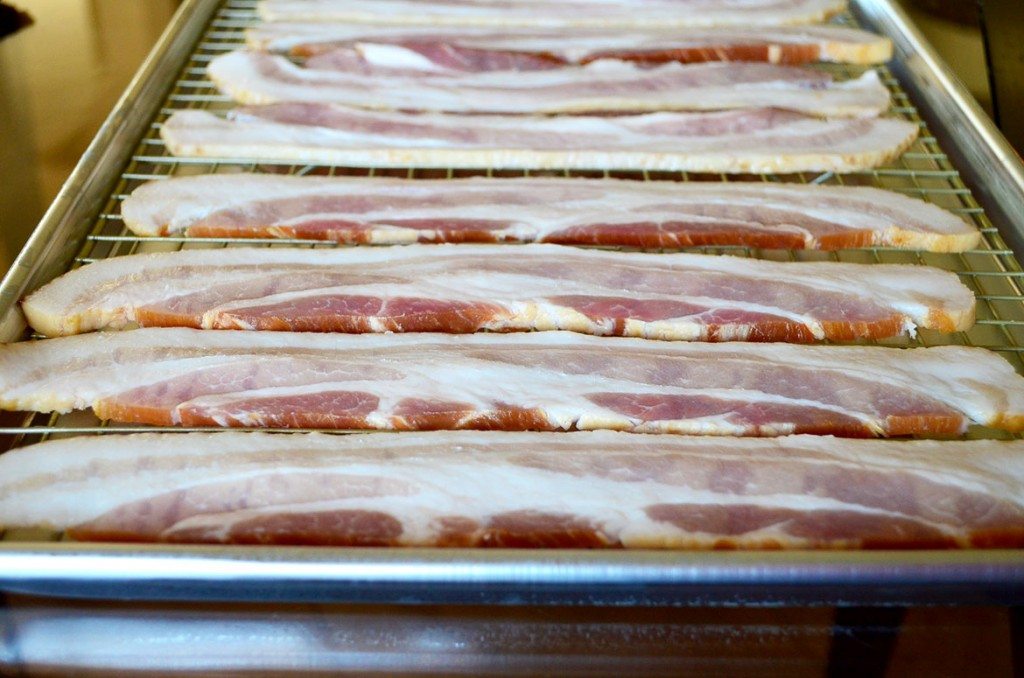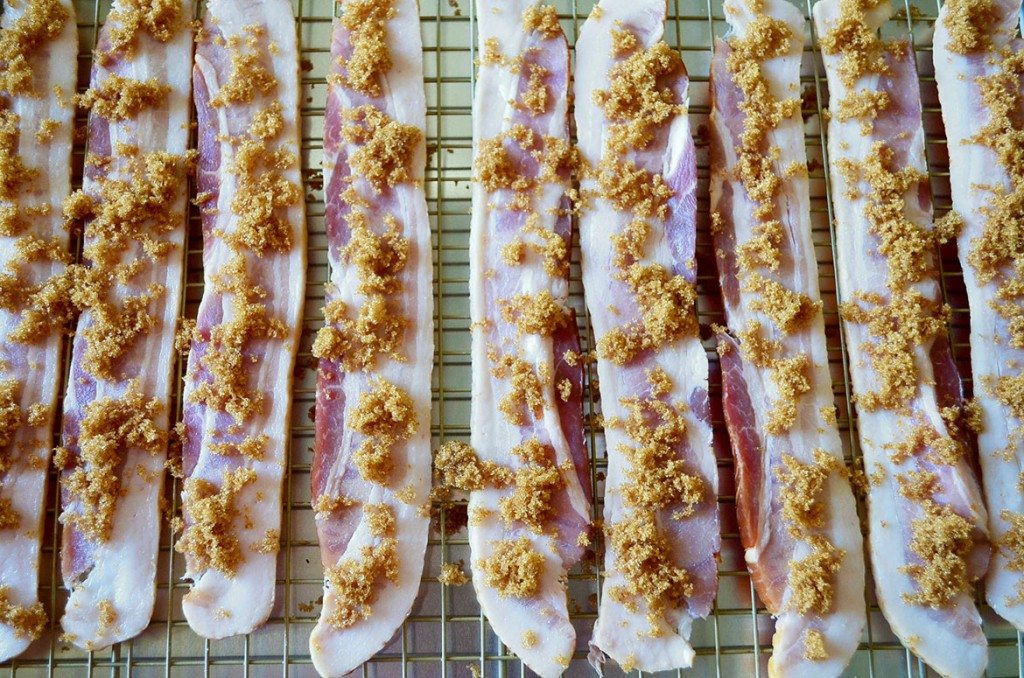 This could not be easier to make, and oh boy is it addictive. I made this on Valentine's Day as a garnish for the wedge salads that I was serving. I eventually had to squirrel it away because everyone was grabbing pieces of it as they walked by the counter. You can't keep your hands off of it! Cooked until its perfectly crispy and coated with a thin layer of melted brown sugar, it pretty much just dissolves in your mouth…mmmm.
Hey, I never said that this was a health-food blog.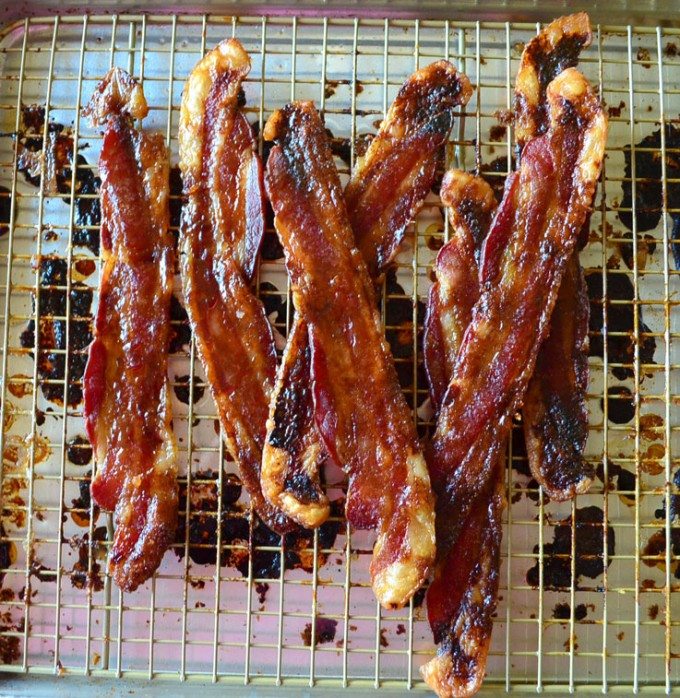 Candied Bacon
Ingredients
Slices

of thick-sliced bacon

Dark brown sugar

approximately 1 tablespoon per slice
Instructions
Preheat oven to 375. Set a wire rack inside of a rimmed cookie sheet (preferably lined with foil for easier cleanup).

Lay the slices of bacon on the wire rack in a singe layer. Sprinkle the brown sugar down the length of the bacon.

Place in the oven for 40 minutes until the sugar has caramelized and the bacon is crispy. Let cool on the rack.