There is no better breakfast during fall than this easy pumpkin waffle recipe! Filled with warm fall spices like nutmeg and cloves, these pumpkin waffles are the best!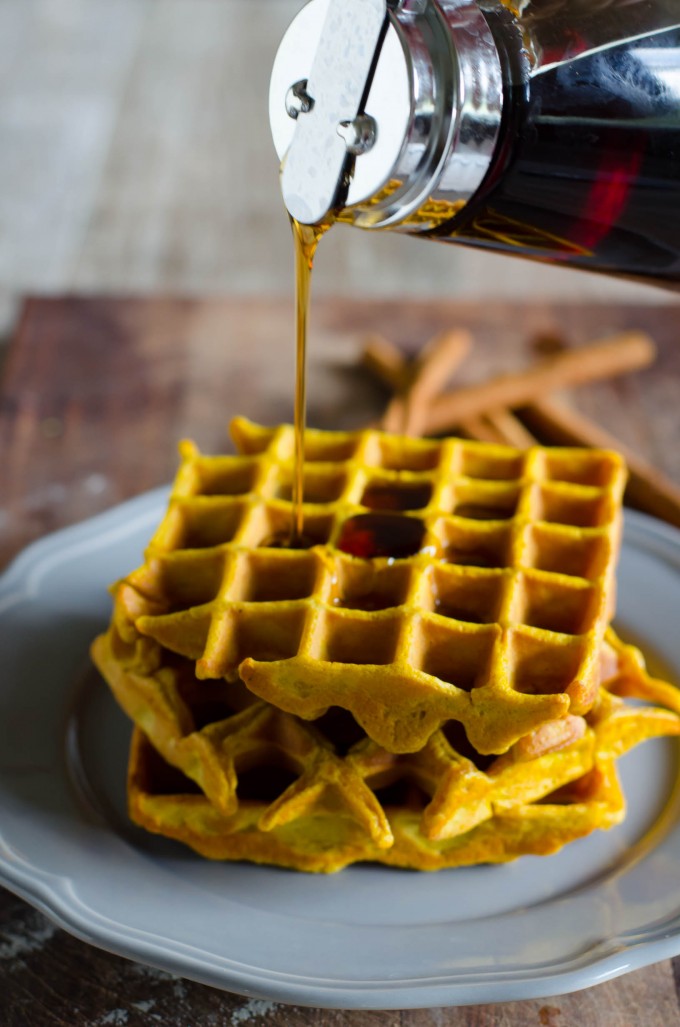 Its here! It's here!
Yesterday marked the arrival of the often-imitated-never-duplicated Starbucks Pumpkin Spice Latte, which is the first official sign that fall is well on its way.
Well, not here. Fall doesn't show up here until November.
But that doesn't stop me from being excited. My Circadian clock and Midwest roots tell me that fall is coming, and I should be packing away the shorts and flip flops and switching back to hot coffee drinks. Since I can't do any of those things yet, I will bring my fall flavors inside- to breakfast.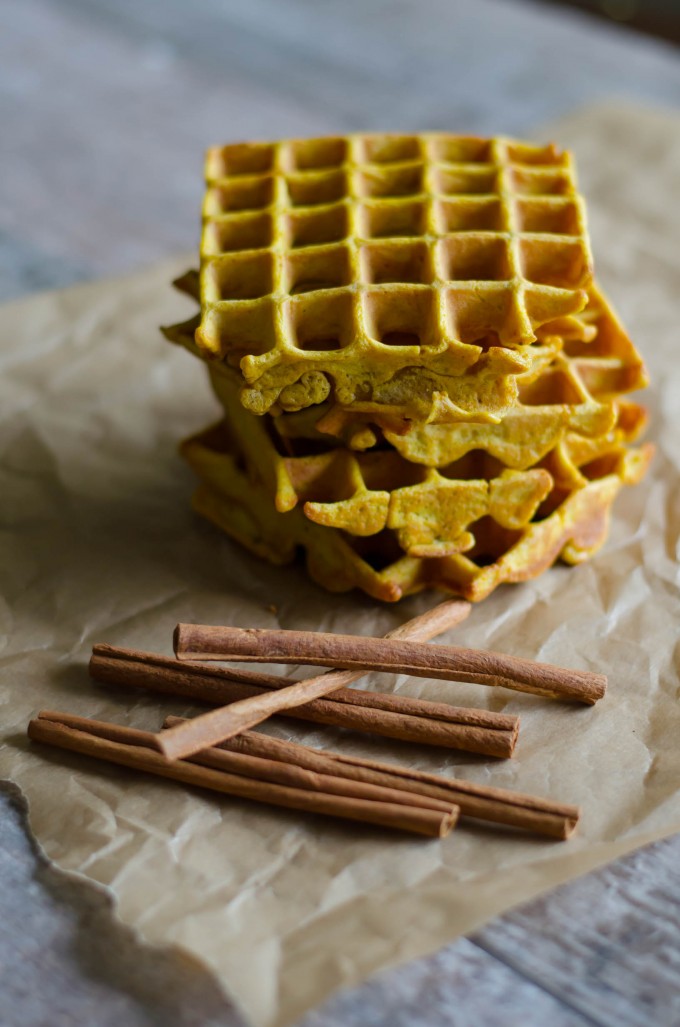 I adapted my favorite waffle recipe for into pumpkin waffles for fall. They might even be- dare I say- healthier (!) due to reducing the butter and milk and adding the pumpkin. They are PHENOMENOL. Really. Jonathan ate not one, not two, but three of them. And he's two!
As always, they freeze beautifully and reheat back to their original glory in the toaster. I can't wait to hear what you think.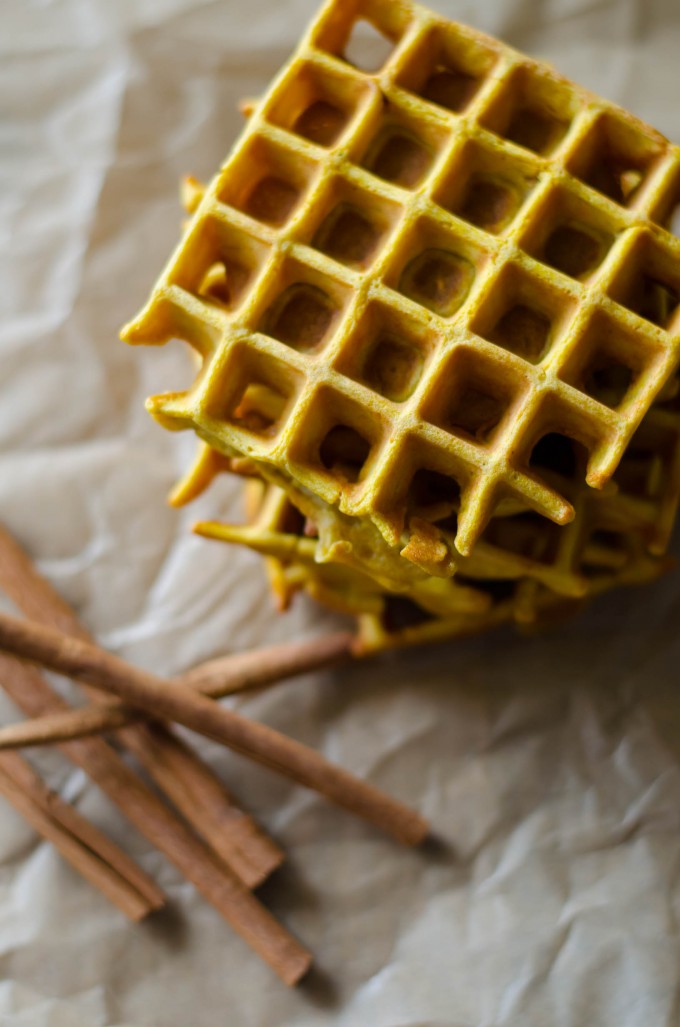 Tools needed to make this ultimate pumpkin waffle recipe:
Waffle Iron – You can't make waffles without a waffle iron, and this one is one of my favorites!
Mixing Bowls – Having a good set of mixing bowls is important for so many recipes; including these waffles!
If you liked these easy pumpkin waffles, check out these other pumpkin recipes: