This Mussels Marinara is a great week night dinner option that you can have on your table in 15 minutes! The taste has such a natural Mussels flavor!
This is the third time that I've made Mussels Marinara for this blog, but yet here we are, only writing about it after the third time.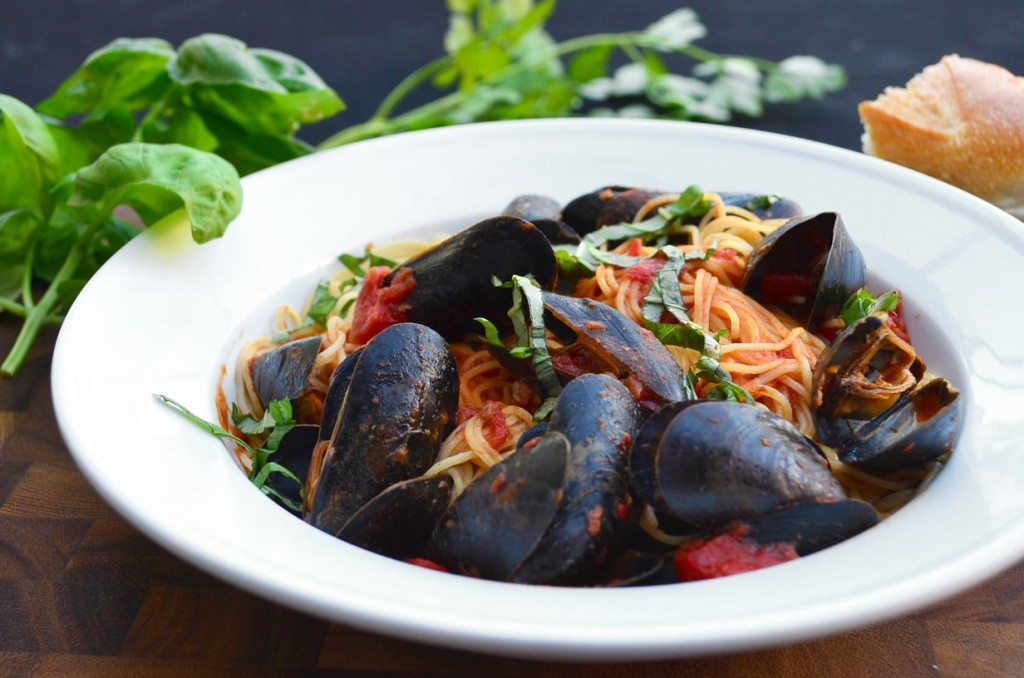 Why? The first time – I made it, but then waited too long to post it and could no longer remember how I made it. Trashed the pictures .
The second time was in the middle of this past winter, so I was doing an indoor shoot while trying to learn to use my new speed light flash and not use any of my overhead lights. The pictures were subpar (more like abysmal) and I didn't want to use them. There are NEVER leftovers to take pictures of the next day.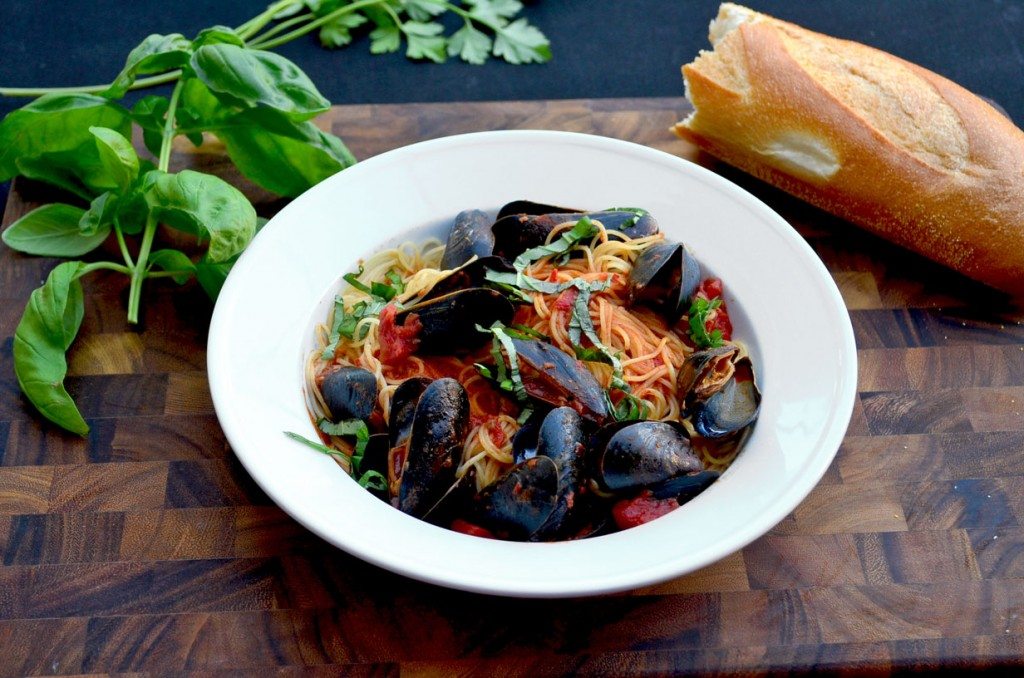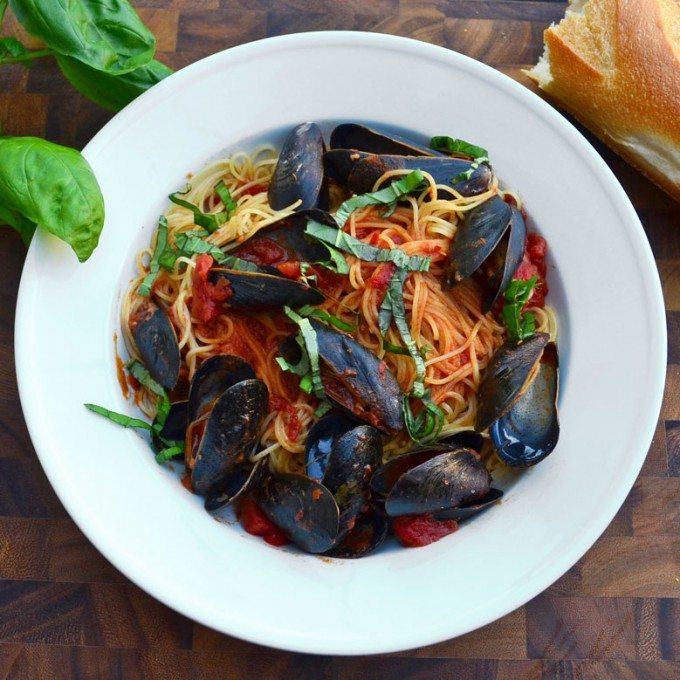 So that brings us to here, the third time- and you know what they all say, the third time's a charm! Thanks to daylight savings time, I can actually make dinner and photograph it outside in natural light at 6:30 PM. It's a thing of beauty. I even wrote down the recipe as I was going, just in case I didn't get to write about this for a while, and took loads of pictures to ensure that I would get at least one set I would be happy enough with to finally get this recipe posted.
It's such a shame that it's taken me so long to get to this point as well, because what a great dish this is. You'll love it because (other than the mussels) odds are in your favor that everything is already in your pantry and you can have this on the table in under 15 minutes. Talk about a great week night dinner option! The simple tomato sauce is flavored with wine and the natural juices of the mussels after they begin to open and released their salty brine. This dish can be served with pasta (Dave's preference), or just with crusty bread for sopping up the spicy sauce (my preference).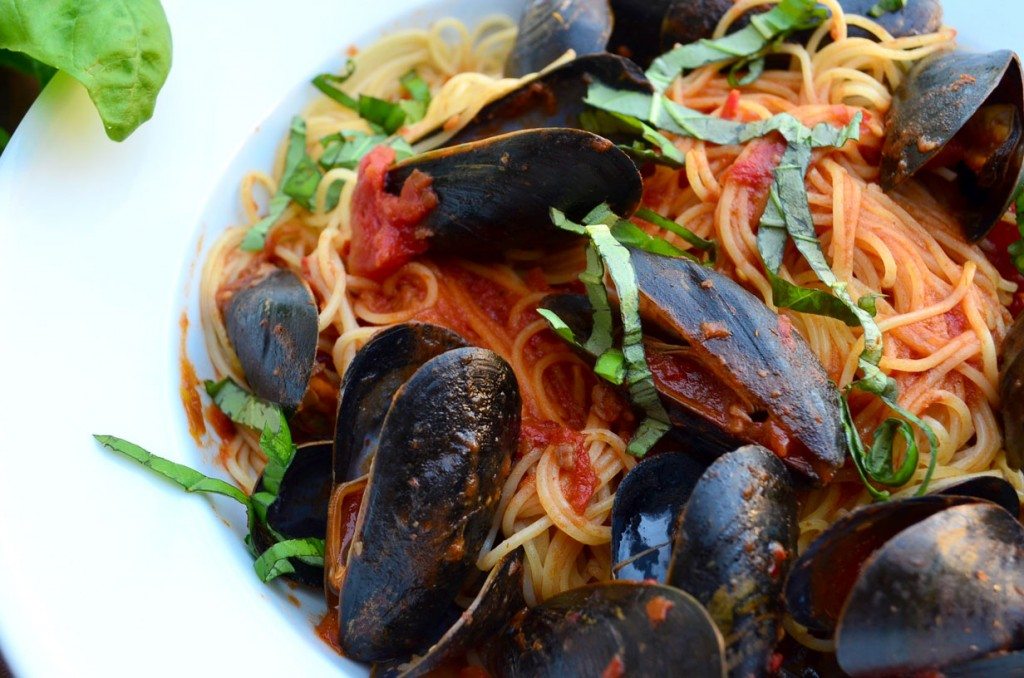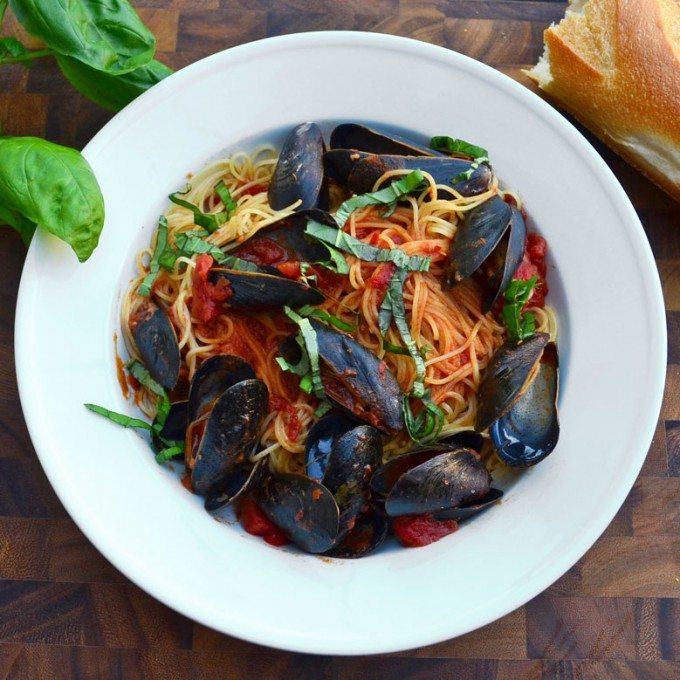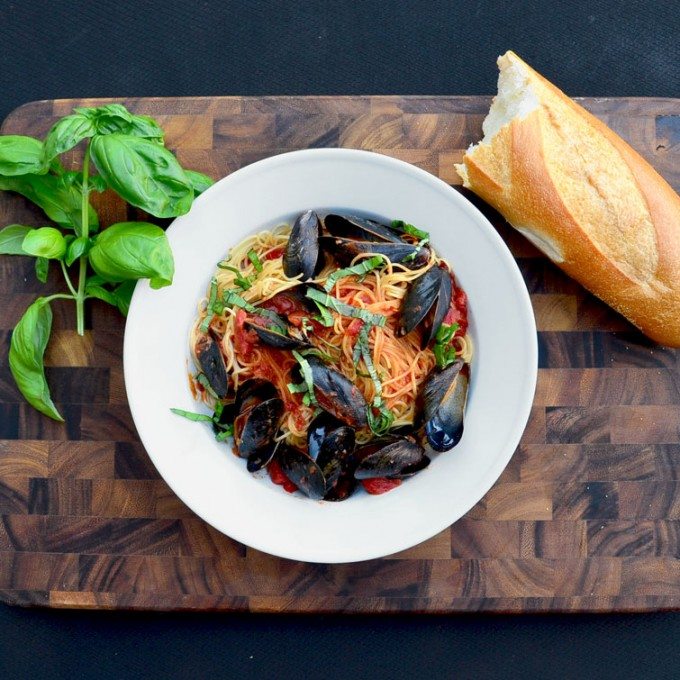 What you'll need for this recipe:
Skillet – I recommend using a deep-sided skillet for sautéing to get even cooking. You can grab this Skillet to use for this recipe and future ones!
Large pot – This pot is perfect for making pasta and is great for easy cleanup! You can get yourself a  Stockpot Cookware pot here!
Kitchen Tongs – A good pair of tongs that will last, is a key kitchen gadget to own. Grab these Kitchen Tongs to add to your kitchen utensils!
Mussels Marinara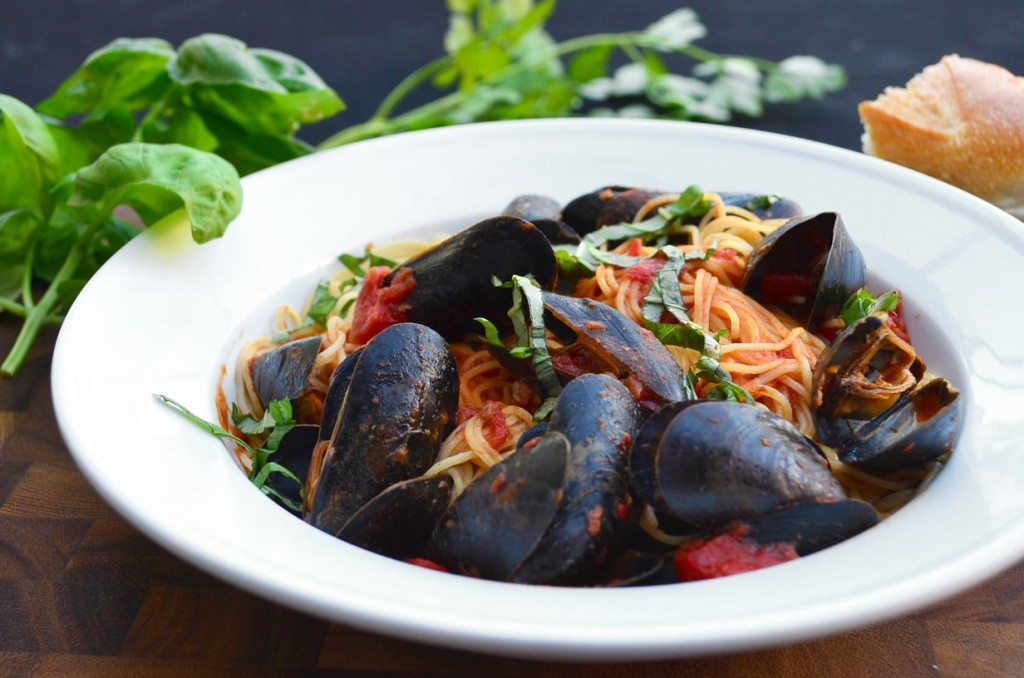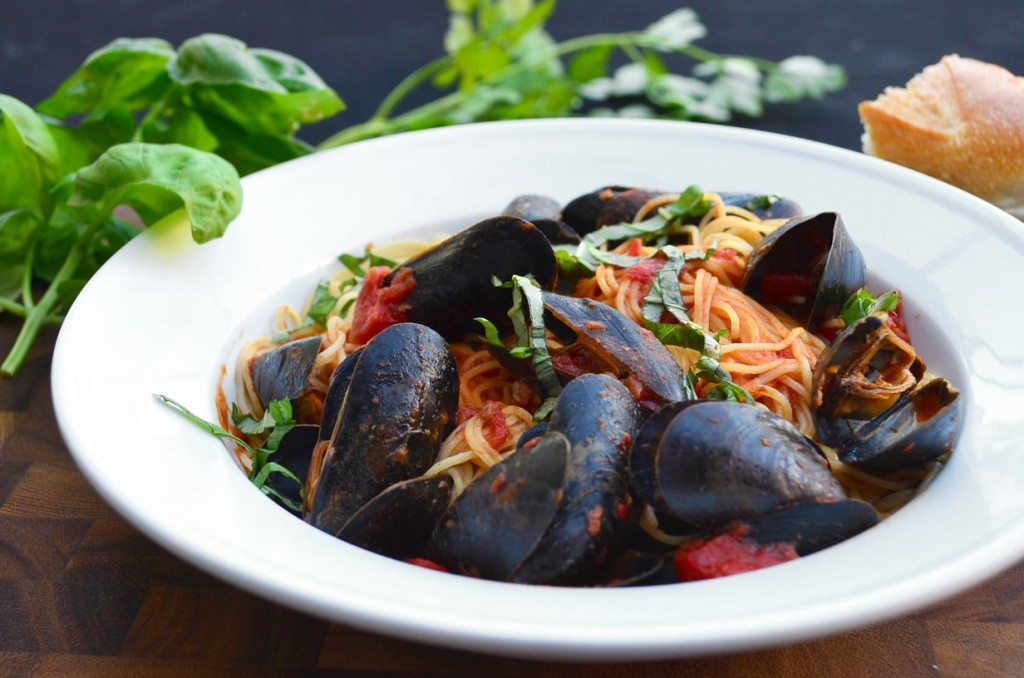 Ingredients
2 T olive oil
3 cloves garlic, finely minced or pressed
1 tsp crushed red pepper flakes
1/2 cup red wine
1 can diced tomatoes
1 can tomato sauce
1 pound mussels, scrubbed and debearded
1/2 lb angel hair pasta
2 T fresh basil, chopped
Directions
Bring a large pot of salted water to a boil.
In a large, deep-sided skillet over medium heat, heat the olive oil. Add the red pepper flakes and garlic and cook until the garlic is fragrant and golden, 1-2 minutes. Pour in the wine and reduce by half.
Add the diced tomatoes and tomato sauce and stir together, the mussels to the pot and cover. Cook until the mussels have opened wide. Discard any that have not opened.
Add the angel hair to the boiling water and cook till al dente. Use kitchen tongs to divide the pasta between bowls, then top with mussels and sauce. Sprinkle with the fresh basil and serve.
Recipe Notes
Loading nutrition data...
If you liked this Mussels Marinara recipe, be sure to check out these ones: