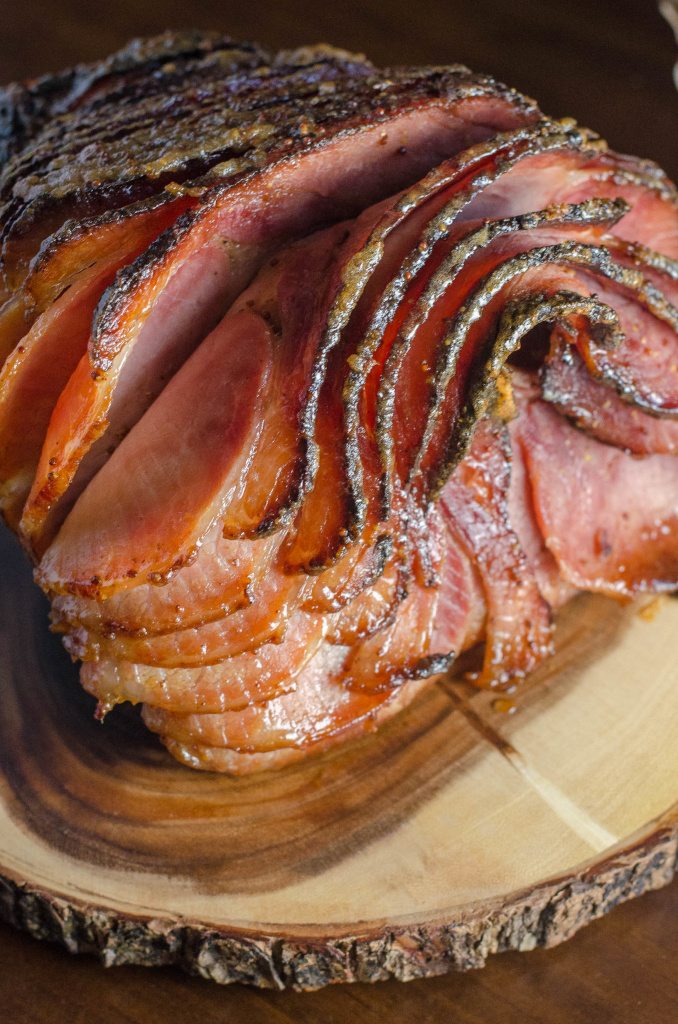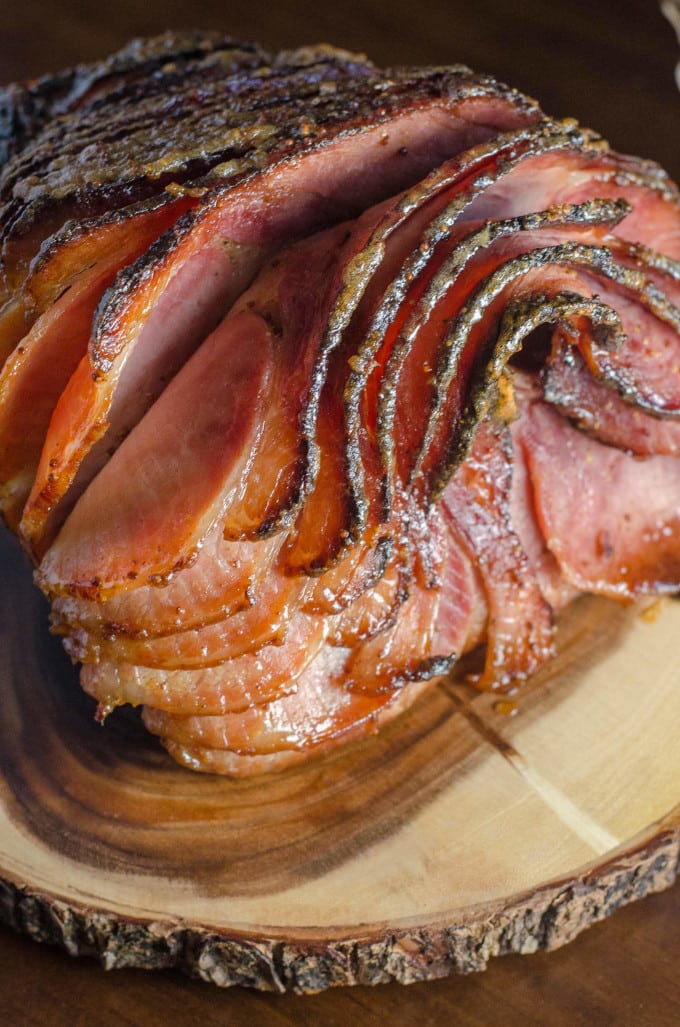 Man, people go crazy for ham, don't they?
While I personally am not one to sit down to a ham dinner, I do love making one once or twice a year. It's an easy way to knock out a main dish centerpiece (because really, how pretty is a baked ham?), and it provides a huge opportunity for what I like to call "reboot recipes," where you take your leftovers and make them into a whole new dish (think rotisserie chicken, for example).
For me though, the best part about this ham is snacking on it straight out of the fridge. Like an animal.
My favorite part of this has to be the crust on this brown sugar glazed ham. The sweetness of the brown sugar and honey goes so well with the saltiness of the ham. I could sit and pick it off all day long.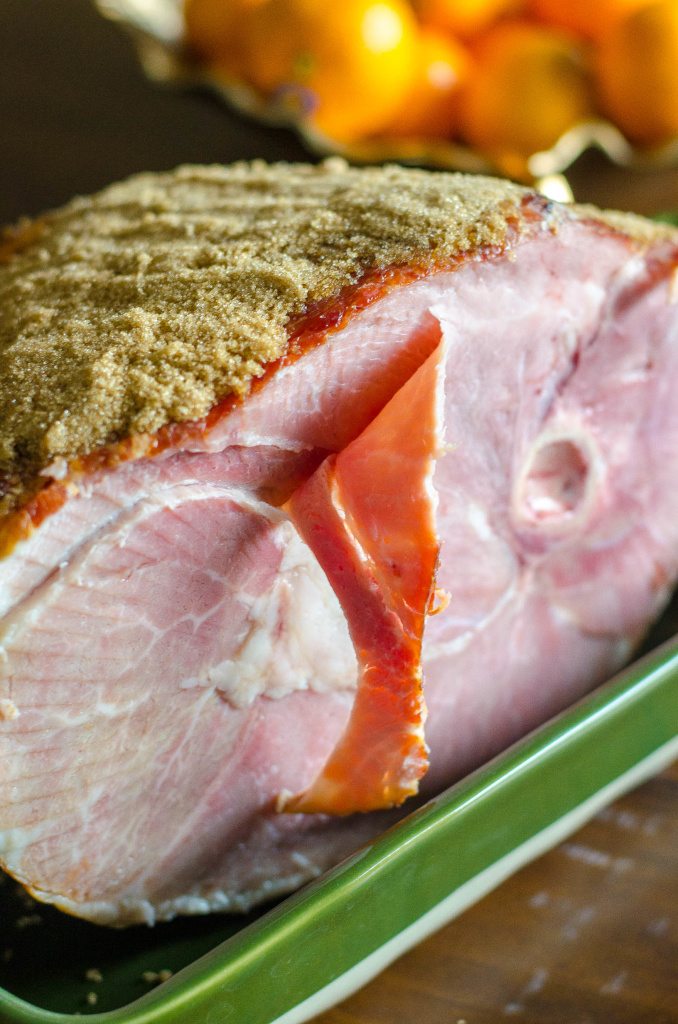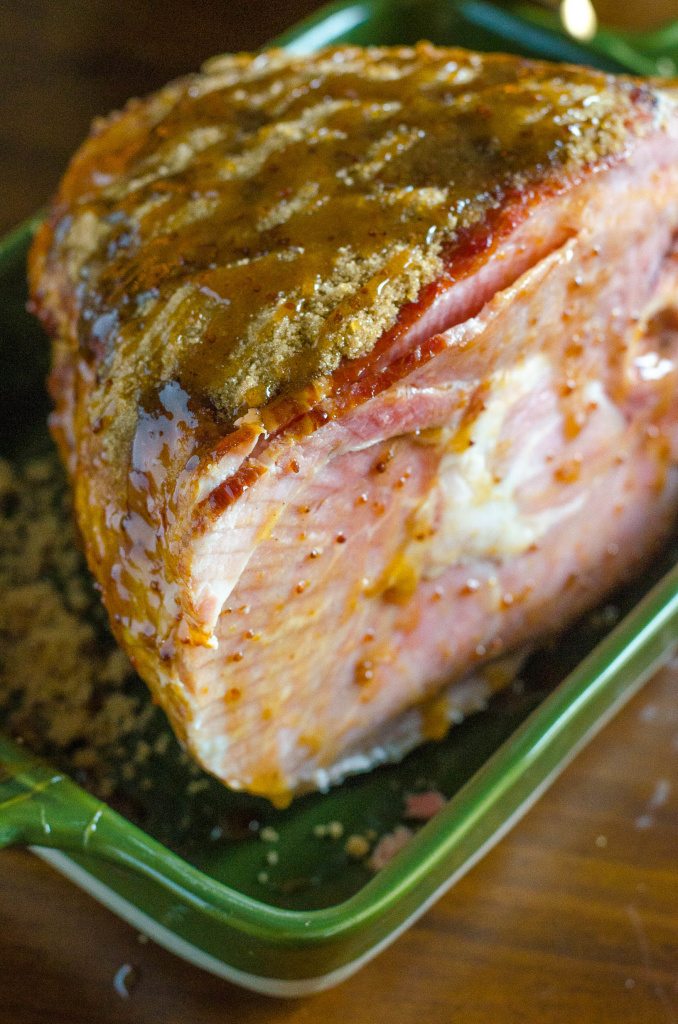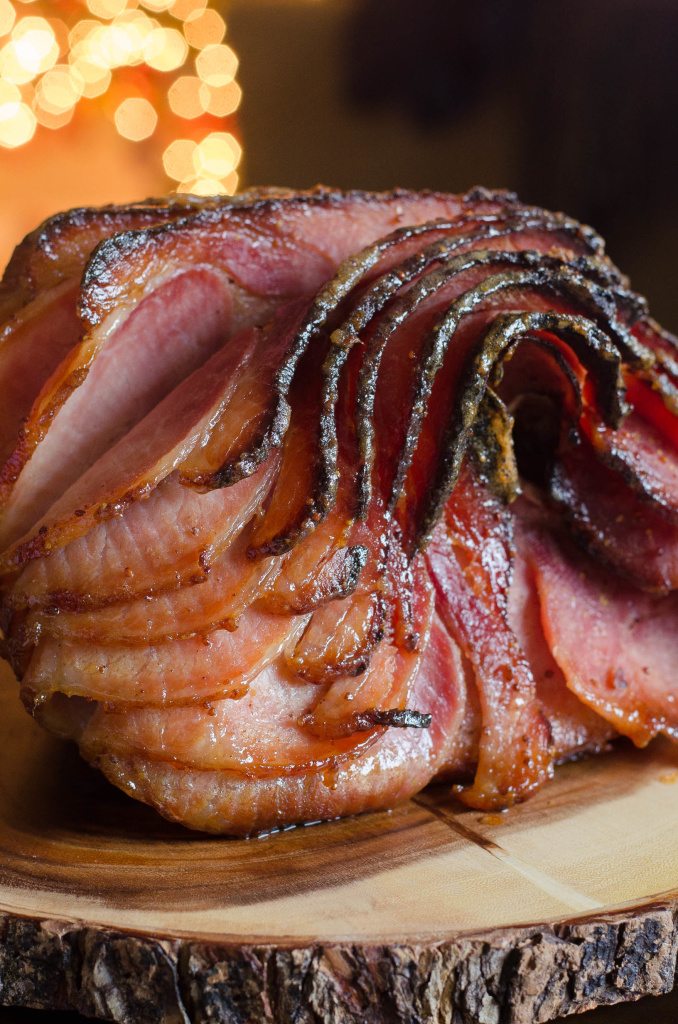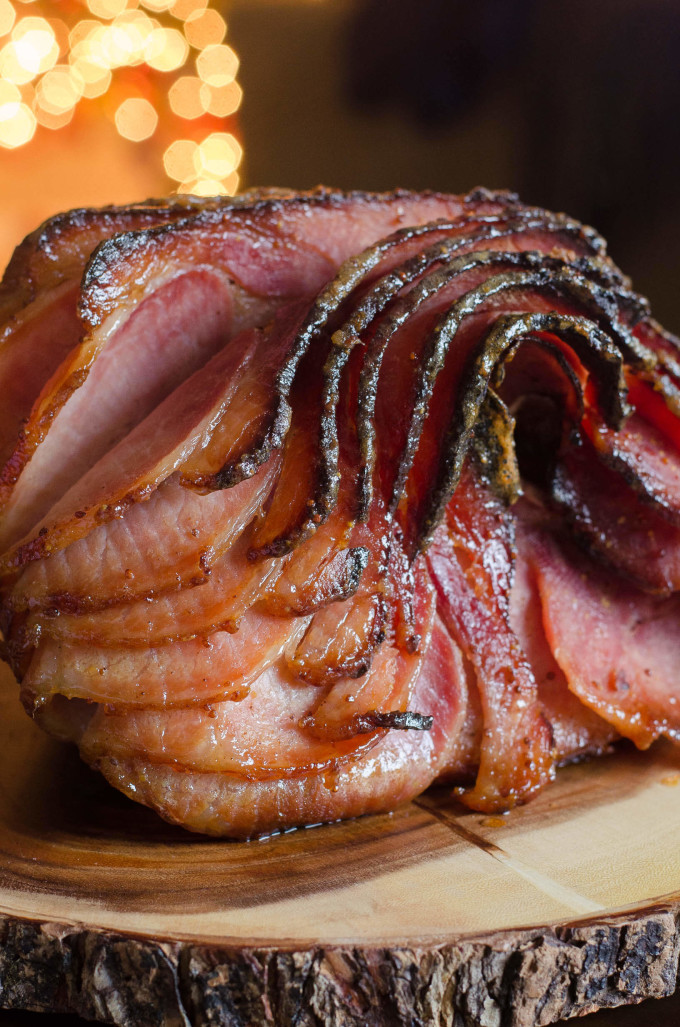 Brown Sugar Glazed Ham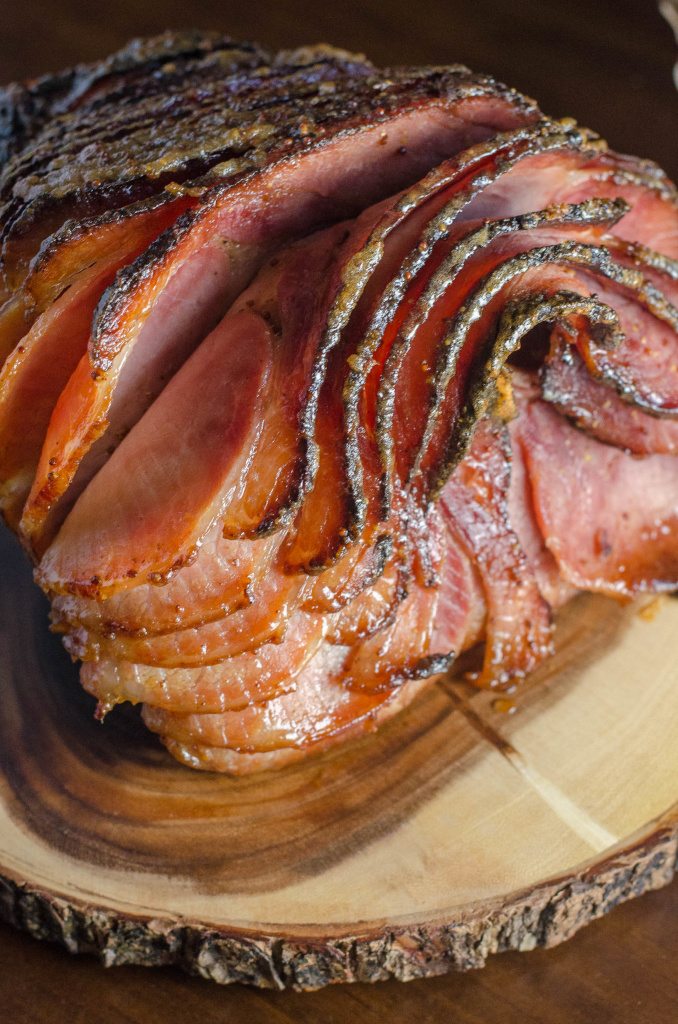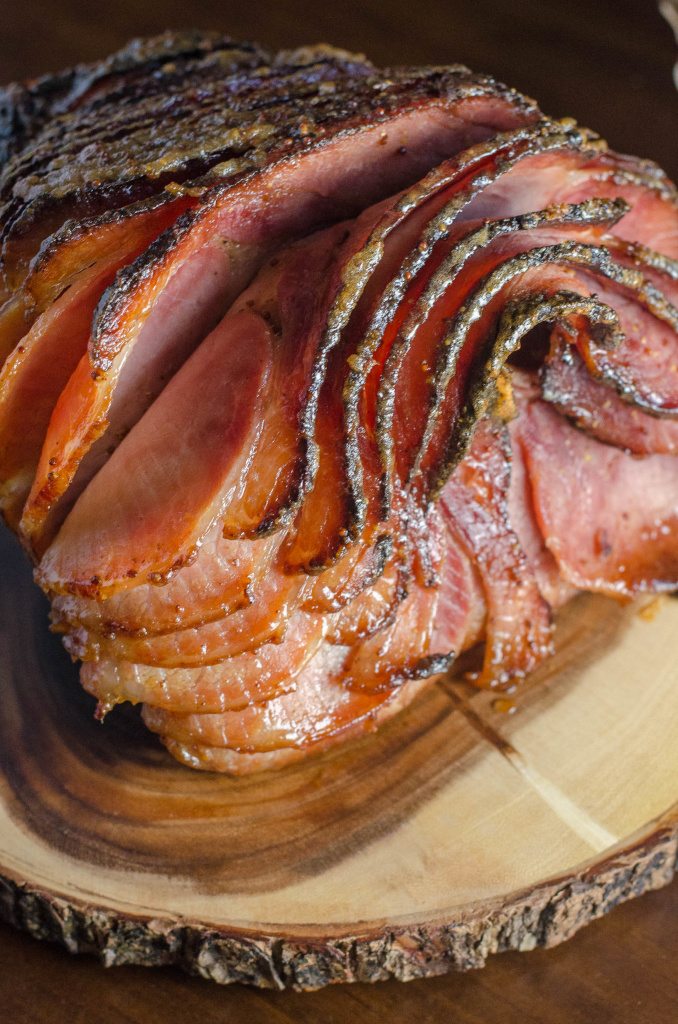 Ingredients
1 2/3

cup brown sugar, divided

1/2

cup honey

1/4

tsp cloves

2

T whole grain mustard

2

T dijon mustard
Instructions
Preheat oven to 325 F.
In a small saucepan, combine 1 cup brown sugar, honey, cloves and mustards over medium heat, stirring until smooth.
Place ham in a baking dish. Brush the ham with the glaze. Spread the remaining ⅔ cup brown sugar over the top of the ham and press to adhere. Drizzle with more glaze.
Bake for 10 minutes per pound, re-glazing every 20 minutes. Tent with foil if ham begins to brown too much.
Let rest for 10 minutes before serving.