Picking a stuffing/dressing recipe can be a daunting task this time of year. Seems as though everyone has a recipe- which way do you go? Sausage? Chestnut? Oyster?
It's just all too much to sort through.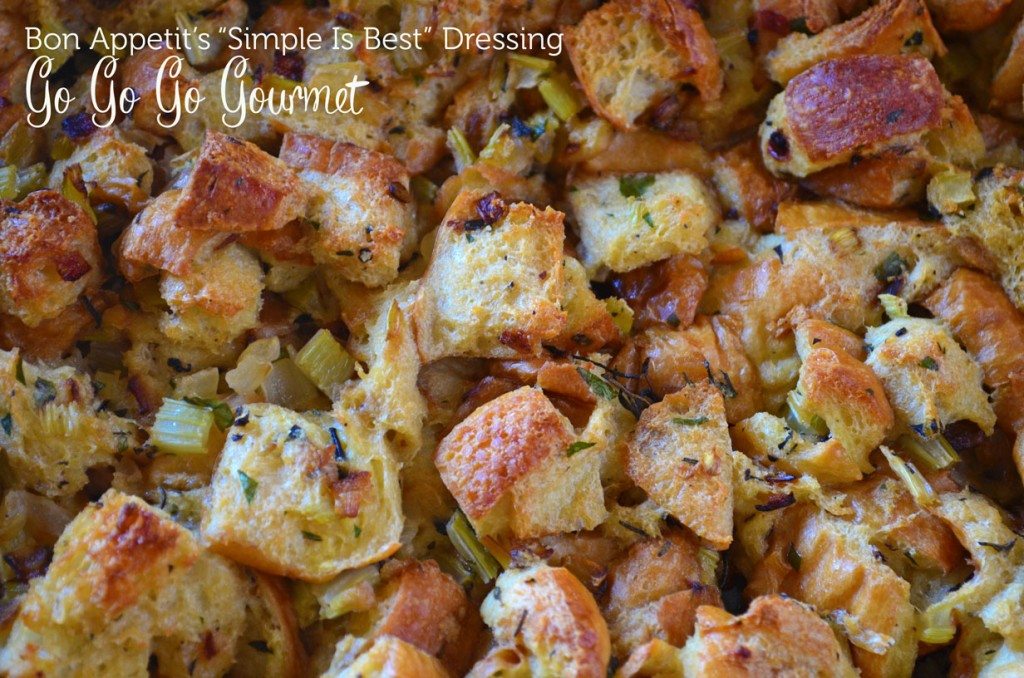 Bon Appetit ran a segment a year or two ago on a traditional Thanksgiving meal. I can't remember what it was called, but they ran this recipe, called "Simple is Best Dressing."
Thank God they did, because they are totally right. Some things don't need to be experimented with or gussied up. Sometimes you don't need anything more than onions and celery sautéed in butter and then folded into bread and herbs. What could honestly be better than that??
The answer is nothing.
So skip the sausage, skip the apples. Just give this one a try. I promise you won't be sorry about it.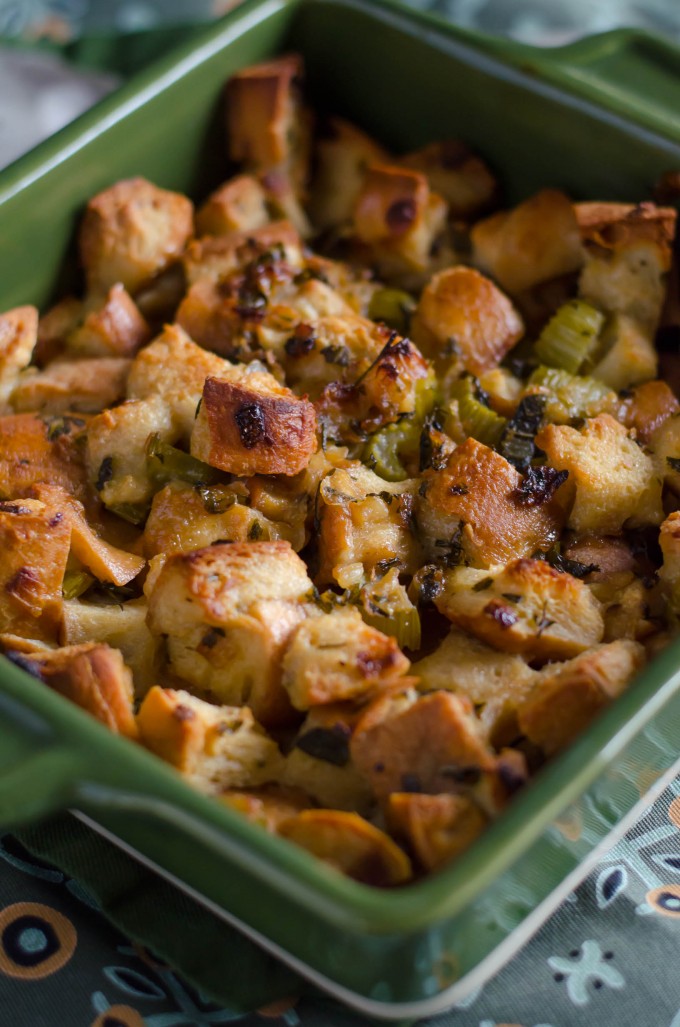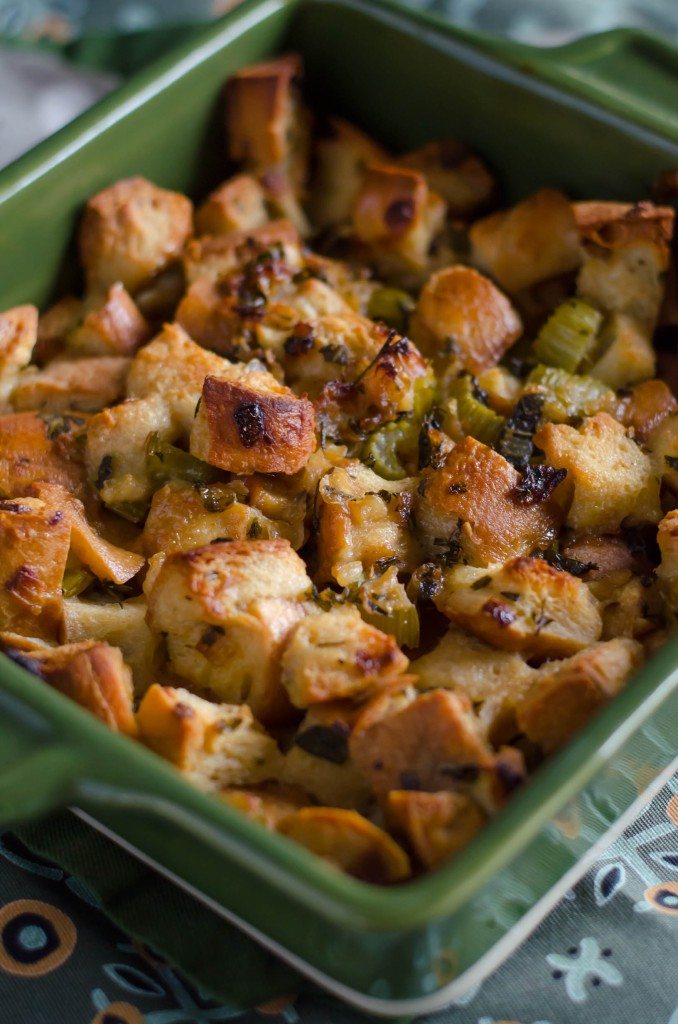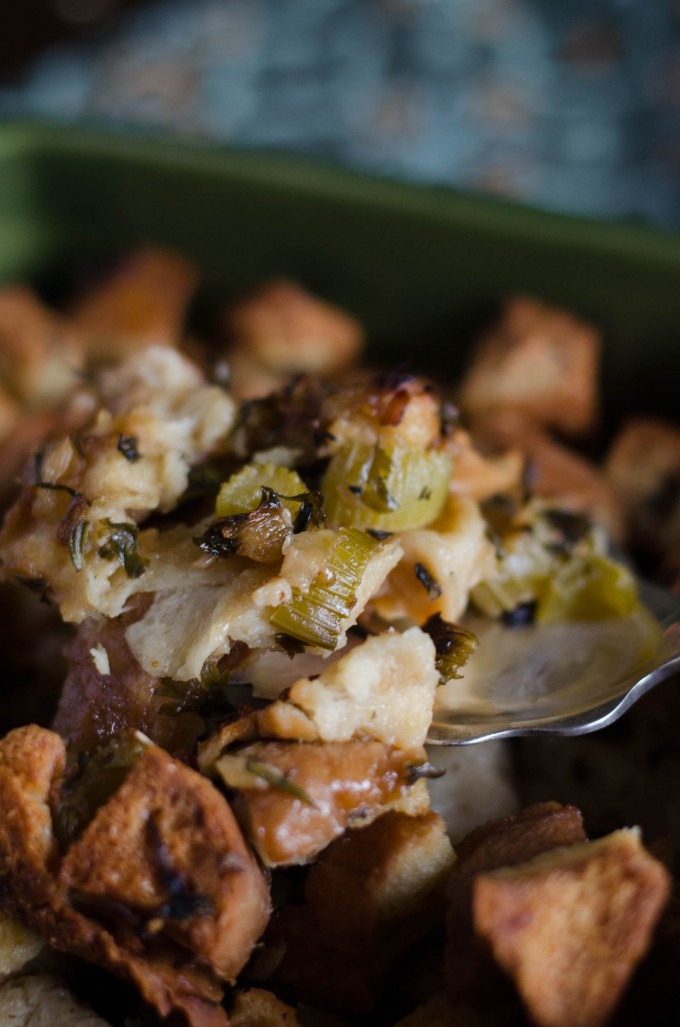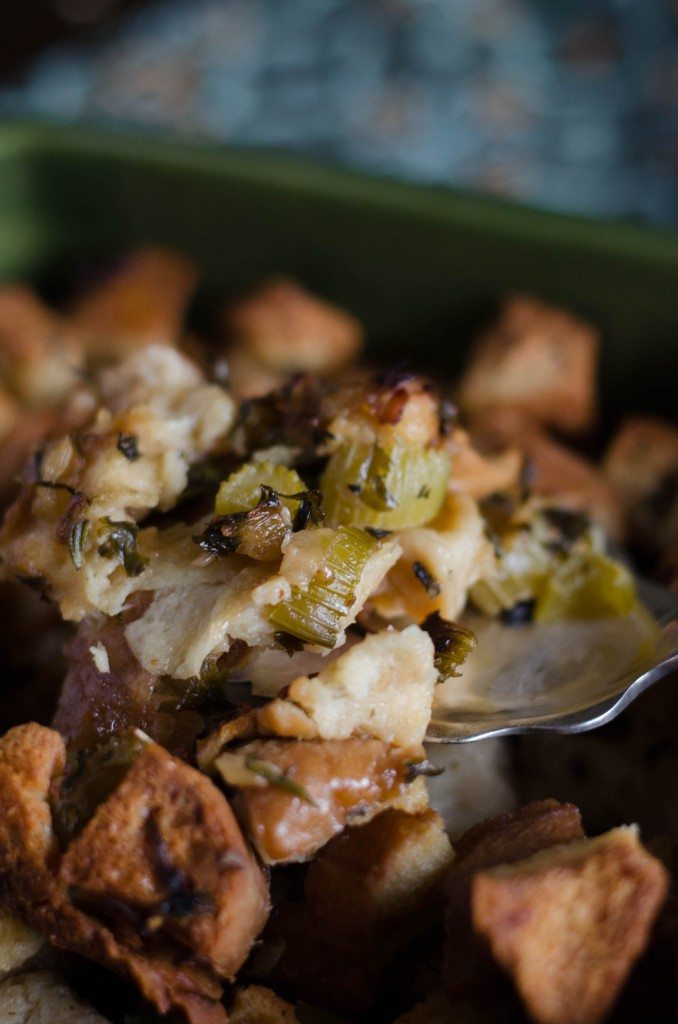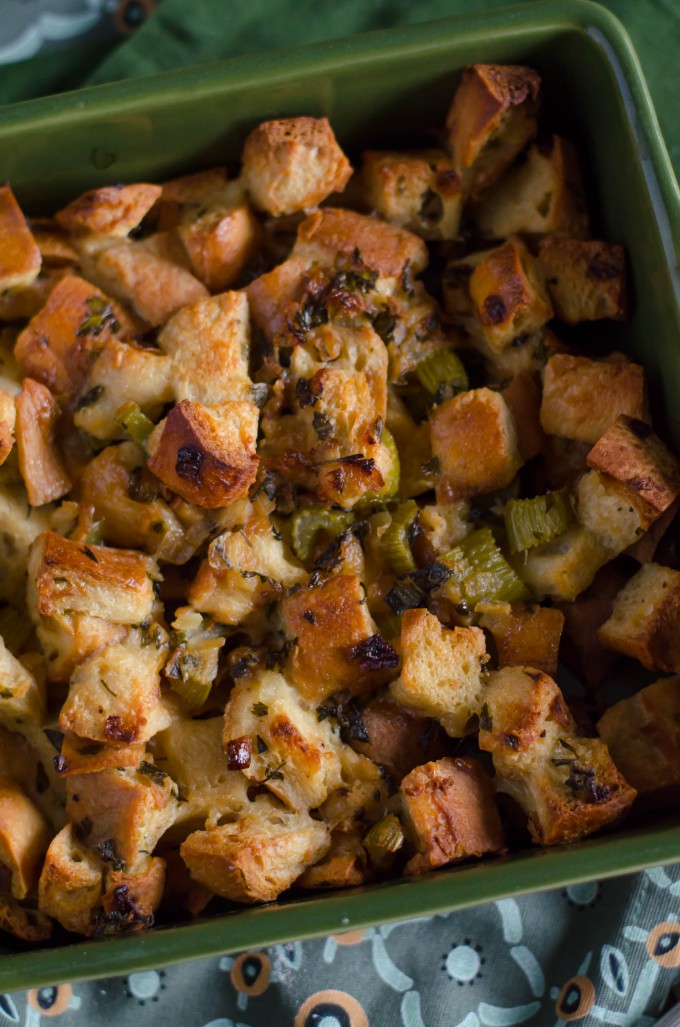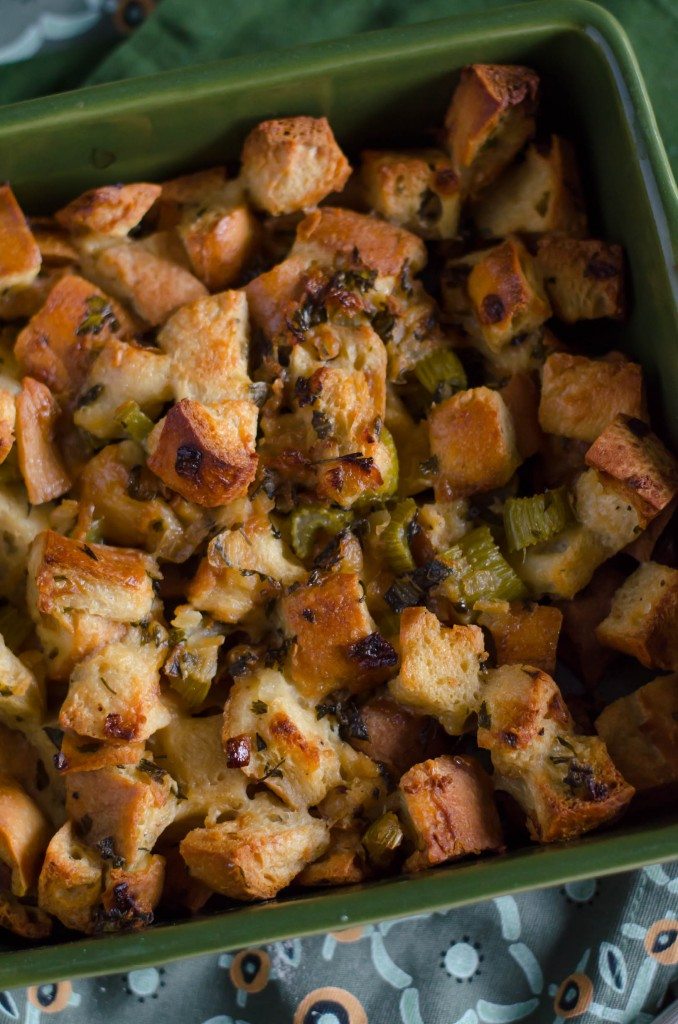 Thanksgiving Stuffing
Ingredients
¾

cup

1 1/2 sticks unsalted butter plus more for baking dish

1

lb.

good-quality day-old white bread

torn into 1-inch pieces (about 10 cups)

2 ½

cups

chopped yellow onions

1 ½

cups

1/4-inch slices celery

½

cup

chopped parsley

2

tablespoons

chopped fresh sage

1

tablespoon

chopped fresh rosemary

1

tablespoon

chopped fresh thyme

2

teaspoons

kosher salt

1

teaspoon

black pepper

2 ½

cups

chicken broth

divided

2

large eggs
Instructions
The night before, spread bread out on a baking sheet. Leave out overnight. (If you forget, you can also dry bread out in the oven that morning- 250 for 1 hour)

Preheat oven to 350°. Butter or spray a 13x9 baking dish and set aside.

Meanwhile, melt 3/4 cup butter in a large skillet over medium-high heat; add onions and celery. Stir often until just beginning to brown, about 10 minutes. Add to bowl with bread; stir in herbs, salt, and pepper. Drizzle in 1 1/4 cups broth and toss gently. Let cool.

Whisk 1 1/4 cups broth and eggs together. Add to bread mixture; fold together gently until combined. Transfer to prepared dish, cover with foil, and bake 40 minutes.

Uncover and bake until top is browned and crisp, 40-45 minutes longer.