This post is part of a social shopper marketing insight campaign with Pollinate Media Group®, Sara Lee®, and Breyers® but all my opinions are my own. #pmedia #EasySimpleSweet https://my-disclosur.es/OBsstV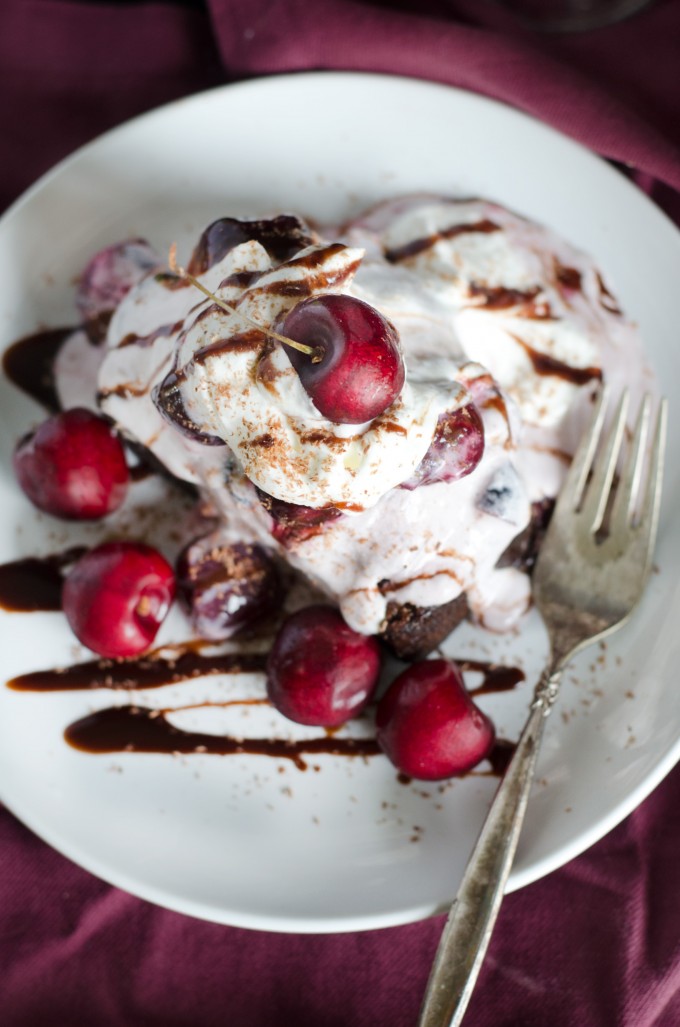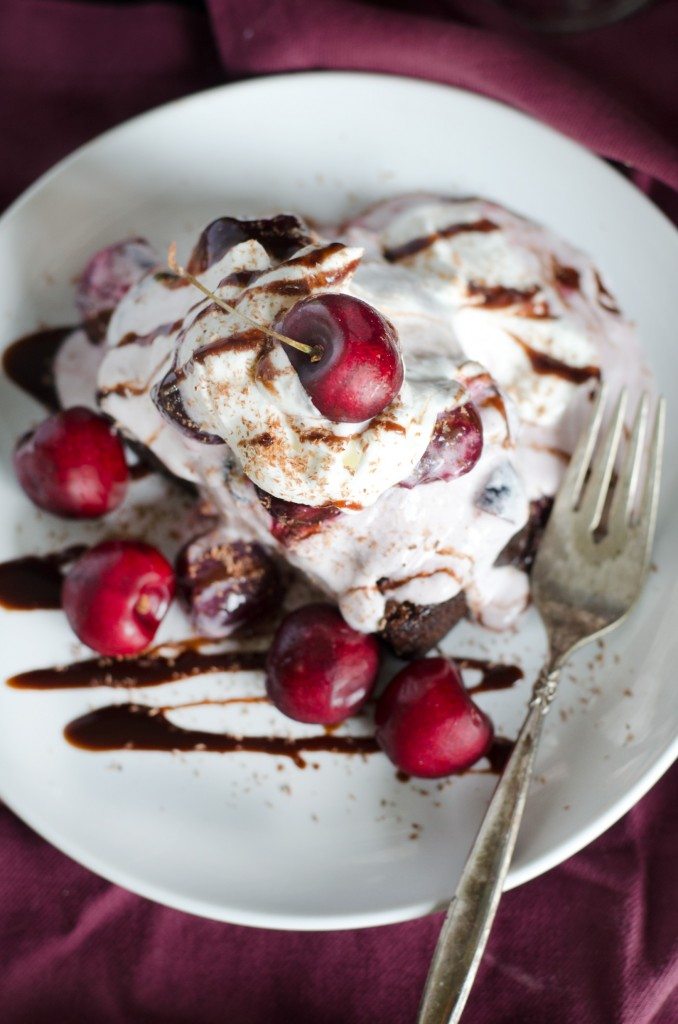 Its about 864 F in Florida right now. That's also, coincidentally, the surface temperature on Venus. Fun fact of the day. Unfortunately for us, the humidity is also hovering right around 467%. The air is so hot and thick that it feels like you're walking around in a big pool of lukewarm pudding (or, at least, what I think that must feel like).
The heat and humidity has made me MORE than reluctant to turn on my oven for sweets-baking. The only baking that should be done this time of year is to make things to accommodate the holding of ice cream- think pie for serving a la mode (or turning into ice cream!), cookies for ice cream sandwiches, etc.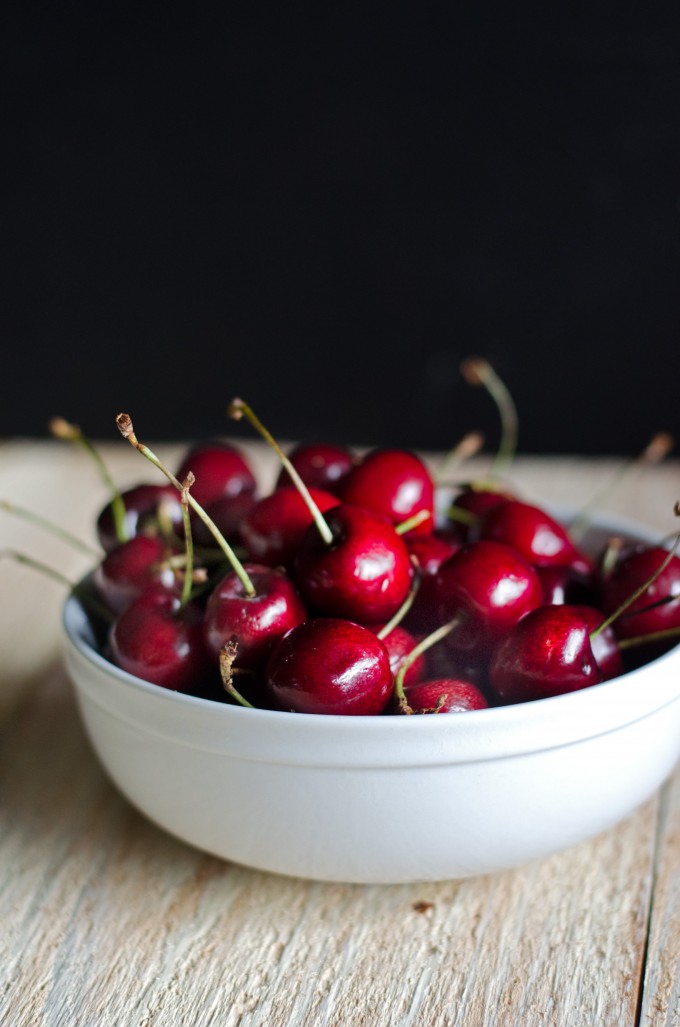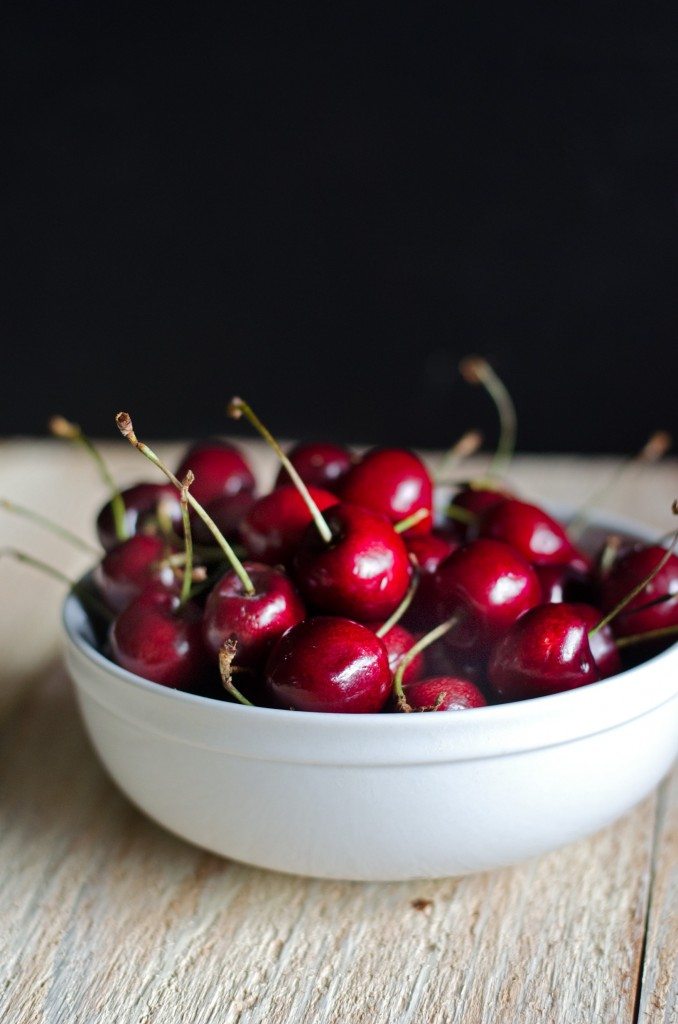 But you know what the best option is? Not baking at all. I'm too busy having fun and doing things to devote a lot of time to dessert these days. When I saw that Sara Lee® had started selling individual pound cake slices at Publix, I was thrilled. I love a good pound cake, but I feel like we can never get through a whole one before it dries out. A ready-made, individually-wrapped version that I didn't have to make sounded awesome, and let's face it- Sara Lee is practically synonymous with pound cake. Once I meandered past the ice cream cases and spied the Cherry Vanilla ice cream from Breyers®, I had a great idea for a quick- and cool– dessert. I grabbed a bag of fresh cherries and dreamed about making a Black Forest Ice Cream Cake that could be ready in just a few minutes.
I got to work during nap time. I made a couple very important discoveries during this process- 1. You can make seriously amazing whipped cream using an immersion blender. It creates almost nothing to clean up and for whatever reason, the whipped cream is completely stabilized and doesn't fall- like, even days later. I've never seen anything like it; and 2., ice cream melts quickly when its ungodly hot. I did two versions of this dessert- a plated version and an individual ice cream cake/trifle/sundae version. I pitted the fresh cherries, turned them into a very quick topping and even made a bittersweet chocolate sauce for top- but if you're in a rush, just go for either ready made chocolate sauce or hot fudge. I won't tell. Or judge. You can "adult" this up if you like by adding a little kirsch to the whipped cream, the cherries, or sprinkled straight on the cake. Or all three!
This was so good- it combined all of my favorite things into one dessert- chocolate, cherry, cake and ice cream! It only takes a few minutes to put together (less than 15) but tastes like you did it all.
Oh and bonus- Take advantage of $3.00 off any ONE (1) Sara Lee® Frozen Dessert 9.6-30 oz. and Breyers® Ice Cream 48 oz. (combined purchase required) now through 8/28/15 at your local Publix while supplies last.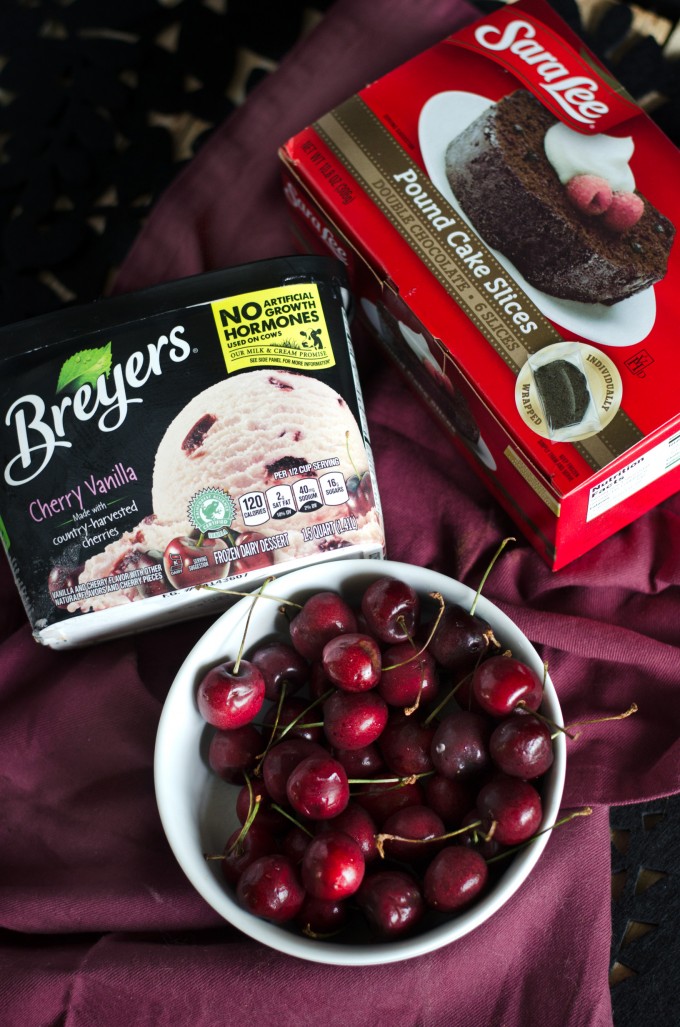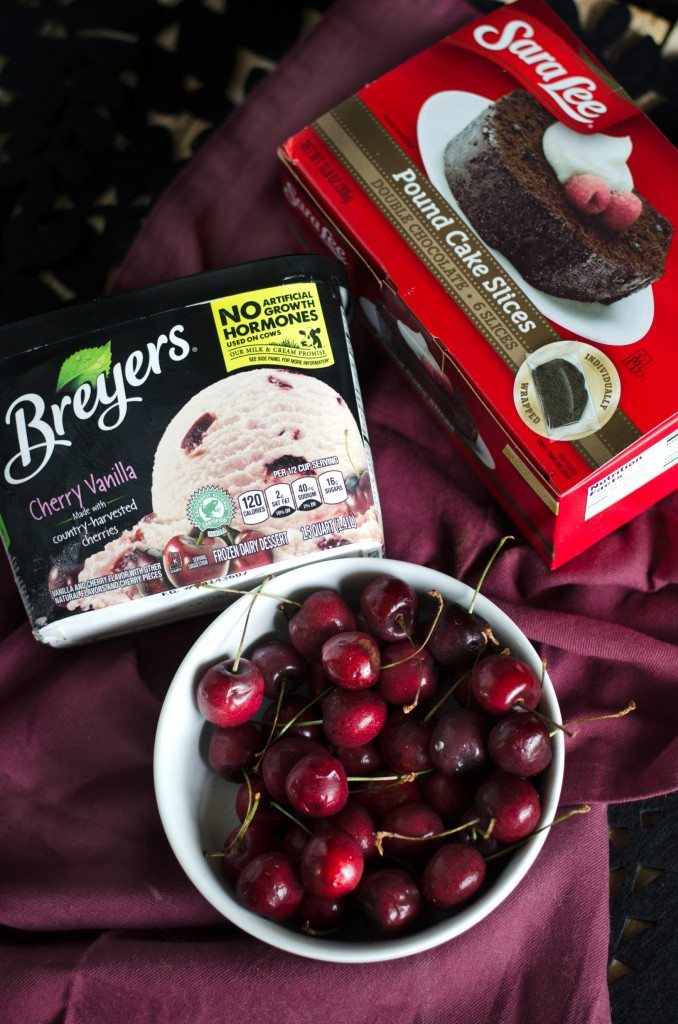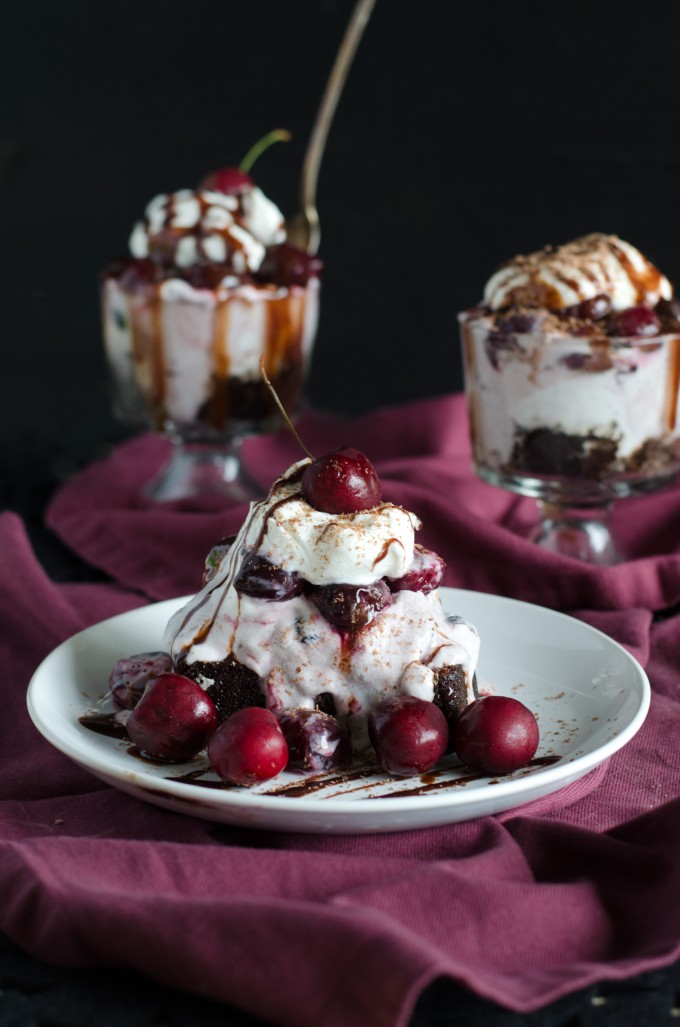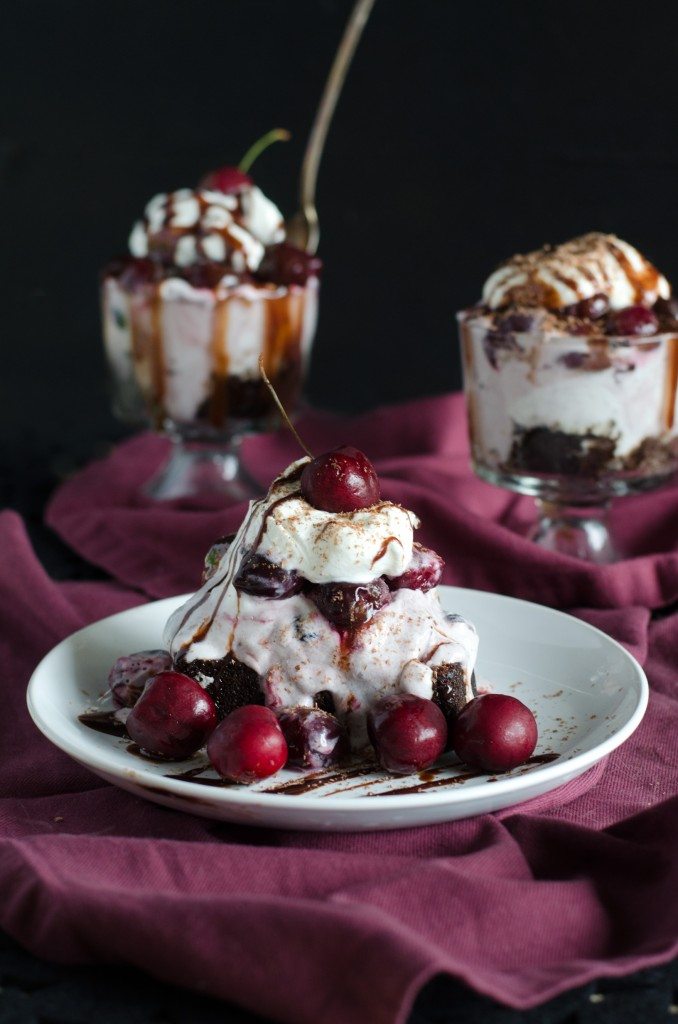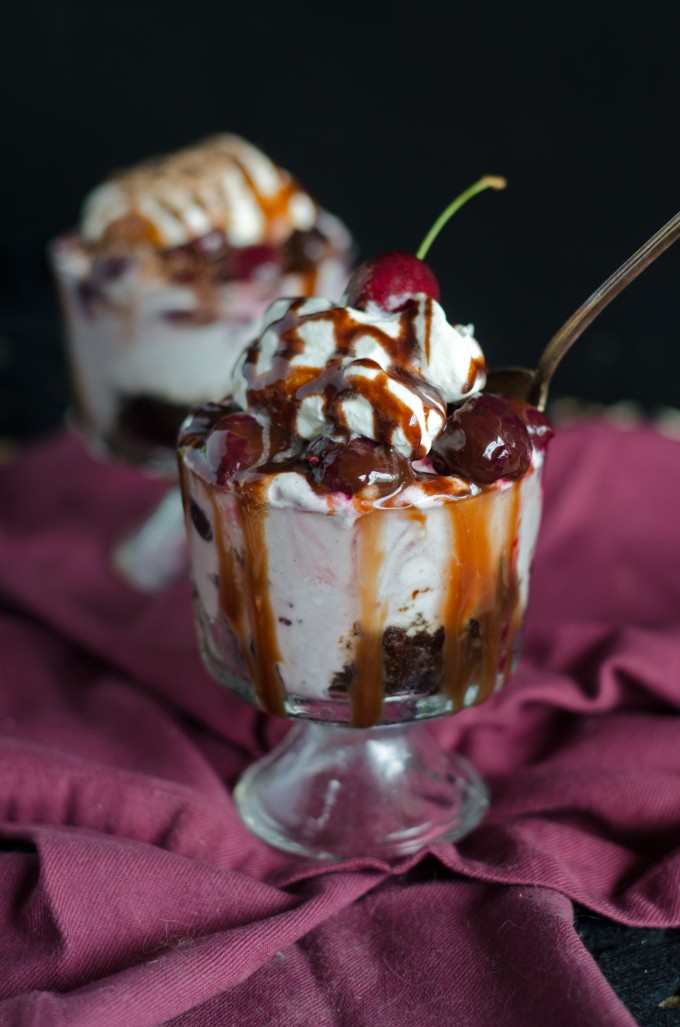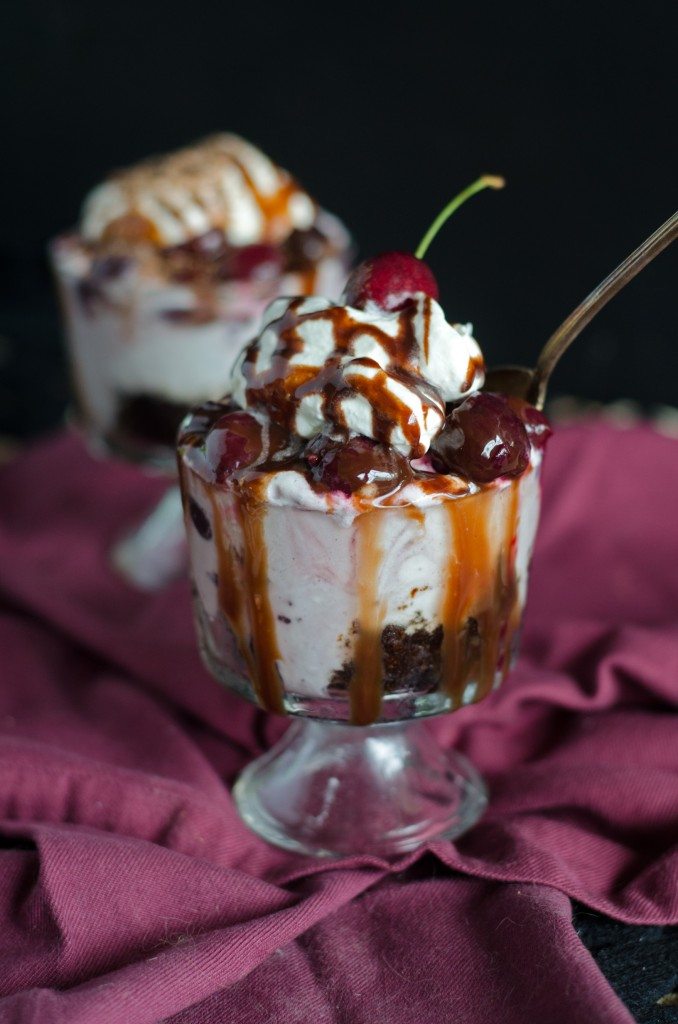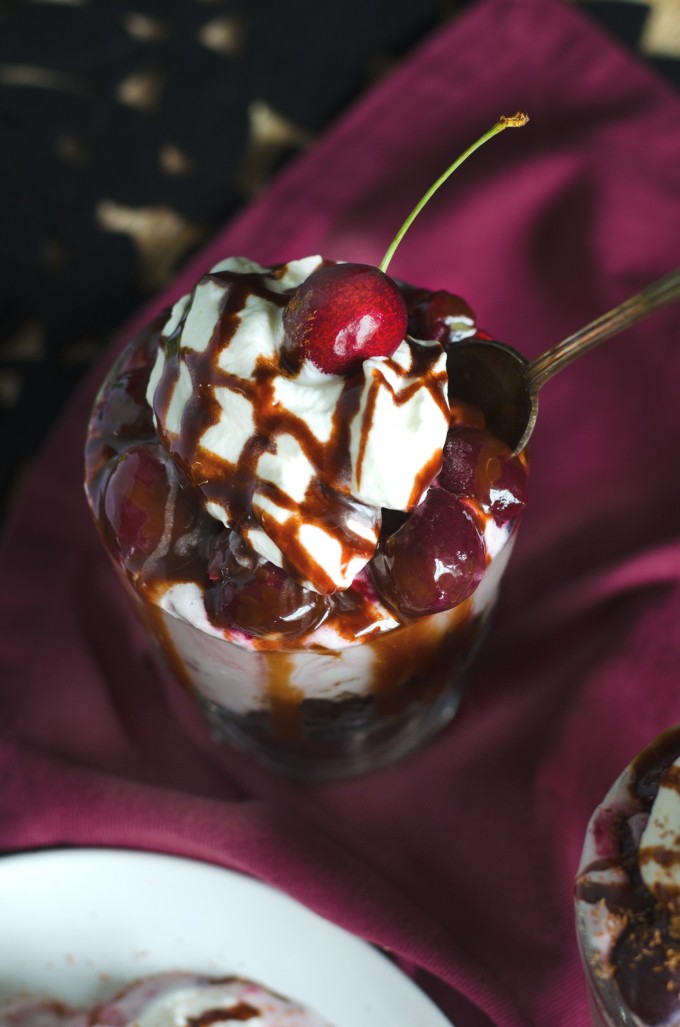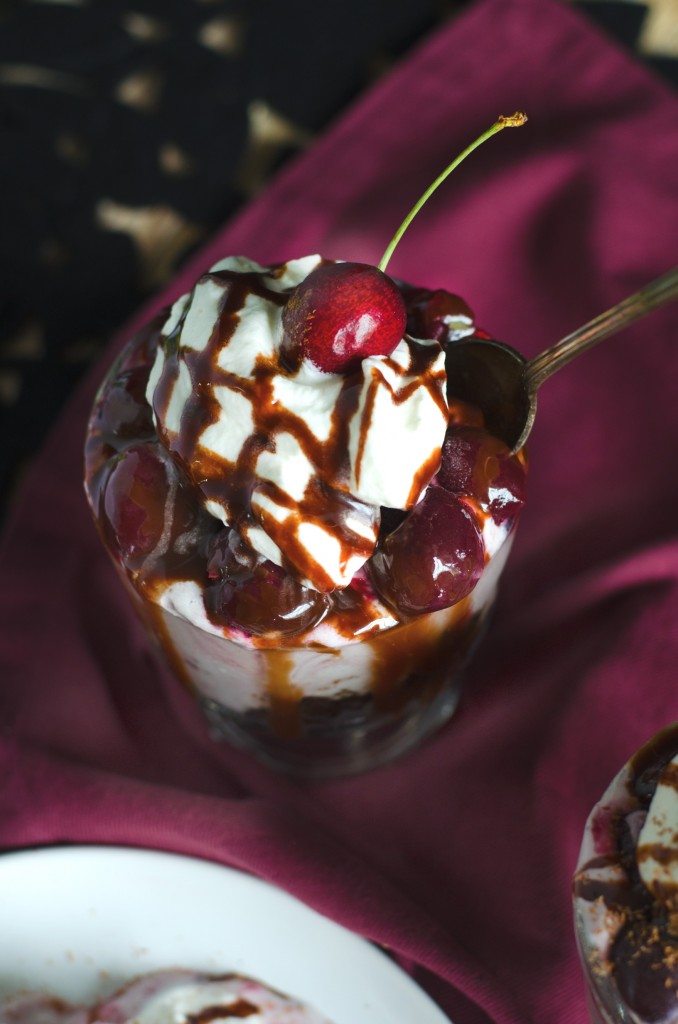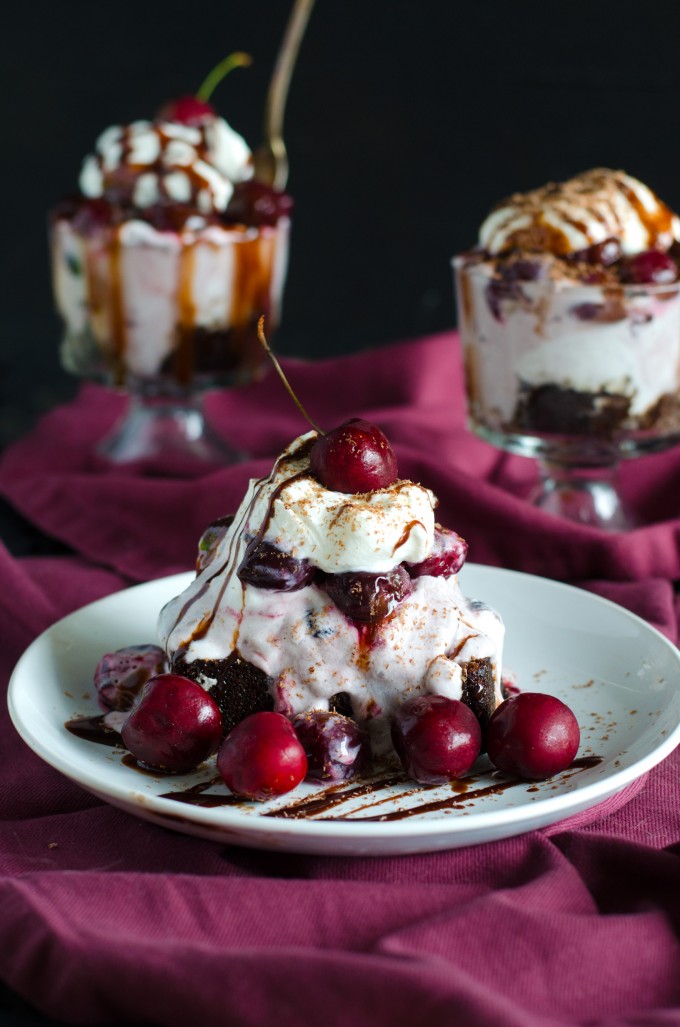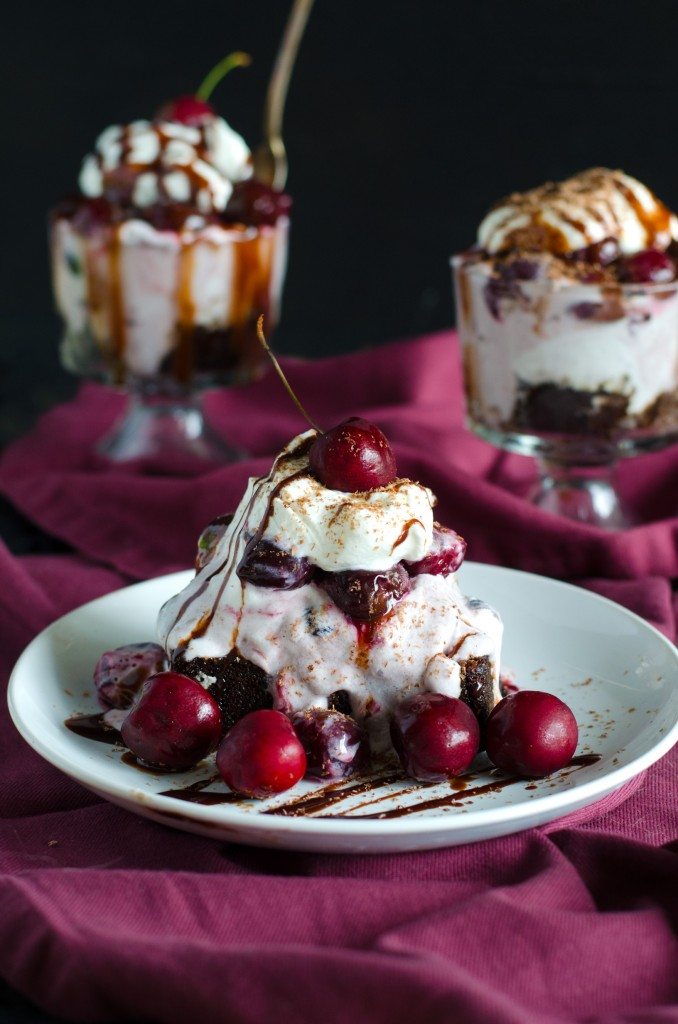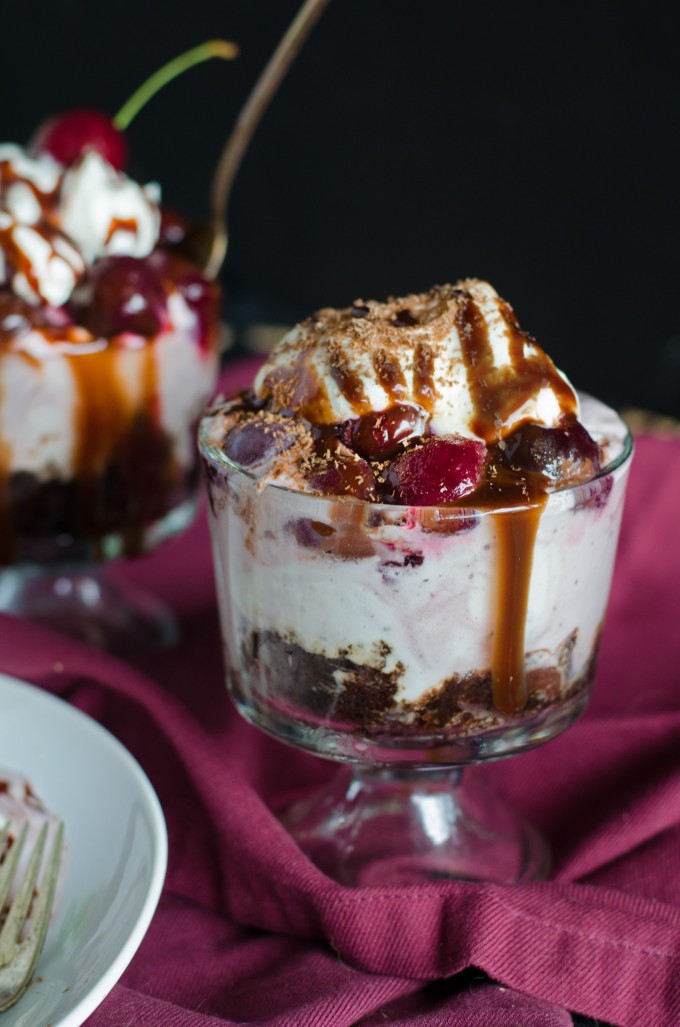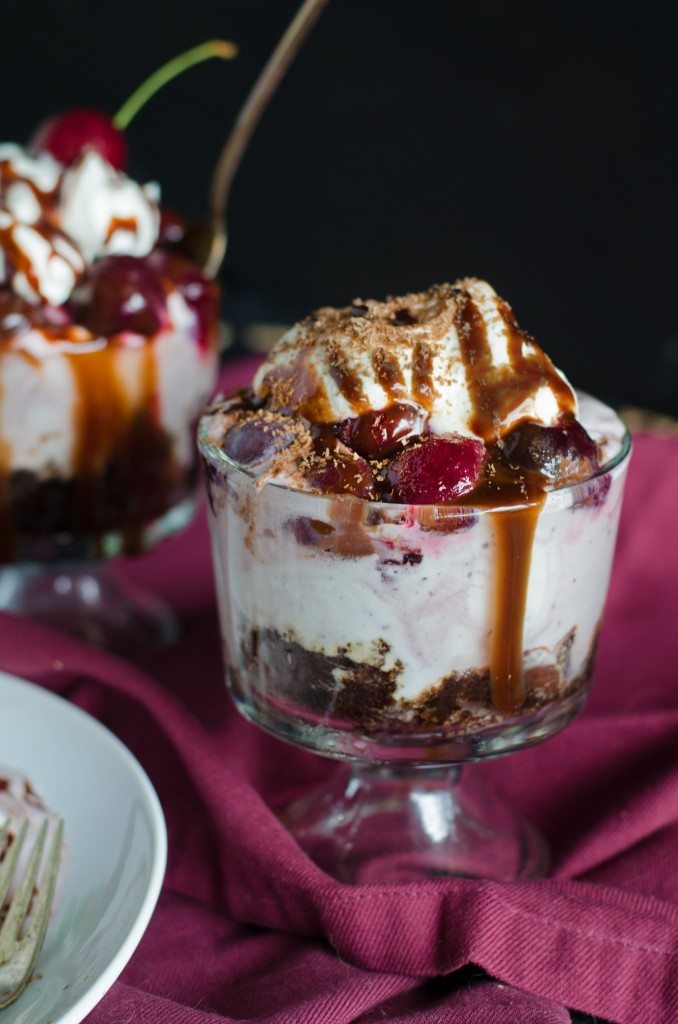 Black Forest Ice Cream Cake
Ingredients
6

Sara Lee chocolate pound cake slice

6

slice

Breyers Cherry Vanilla Ice Cream

2

cups

heavy cream

2

T

sugar

4

cups

fresh cherries

pitted

1

T

cornstarch

4

oz

bittersweet chocolate

1/4

cup

heavy cream

2

tablespoons

butter

1

tablespoon

corn syrup

1

square bittersweet or semi sweet chocolate

optional
Instructions
Place the pitted cherries in a medium saucepan. Toss with 1 T cornstarch and add 3 T water.

Place over medium heat and simmer until cherries have slightly softened, started to release their juice and a cherry sauce has formed. Set aside.

Using an immersion blender or hand mixer, whip the cream and sugar together until soft peaks form. Set aside.

In a small saucepan over medium low heat, add the chocolate, cream, butter and corn syrup. Stir together until a smooth chocolate sauce has formed. Set aside.

To assemble: Place the slice of pound cake on a plate (or in the bottom of a flat-bottomed footed dessert glass) and add the slice of ice cream on top. Top with some of the glazed cherries, then a dollop of whipped cream and a drizzle of chocolate sauce. Grate chocolate over the top if desired. Serve immediately.