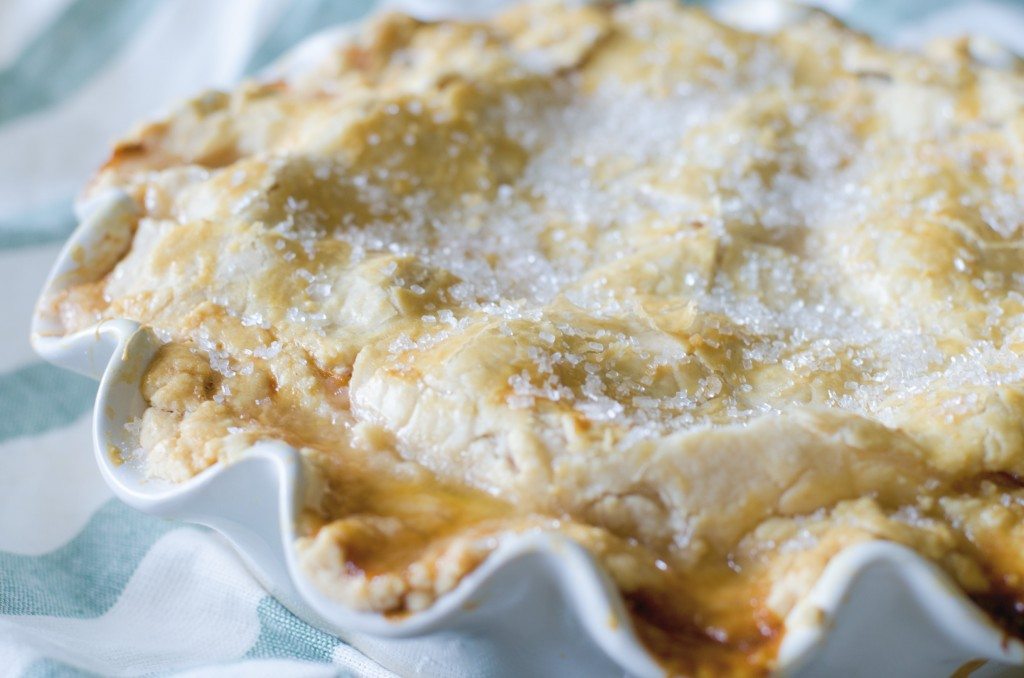 Sometimes you see fruit that's so good that you just can't help but buy it. Case in point: I saw a case of perfectly ripe peaches and knew they had to come home with me, even though I wasn't sure what I was going to do with them, and I knew I was going out of town in less than a week. But they smelled so outrageously good, I couldn't help myself.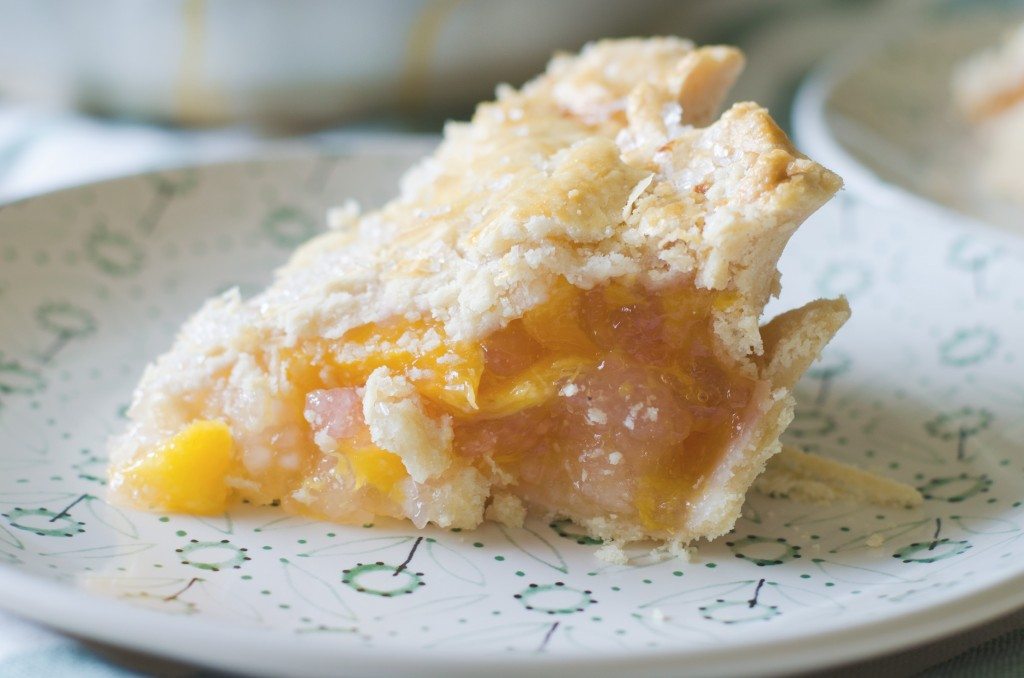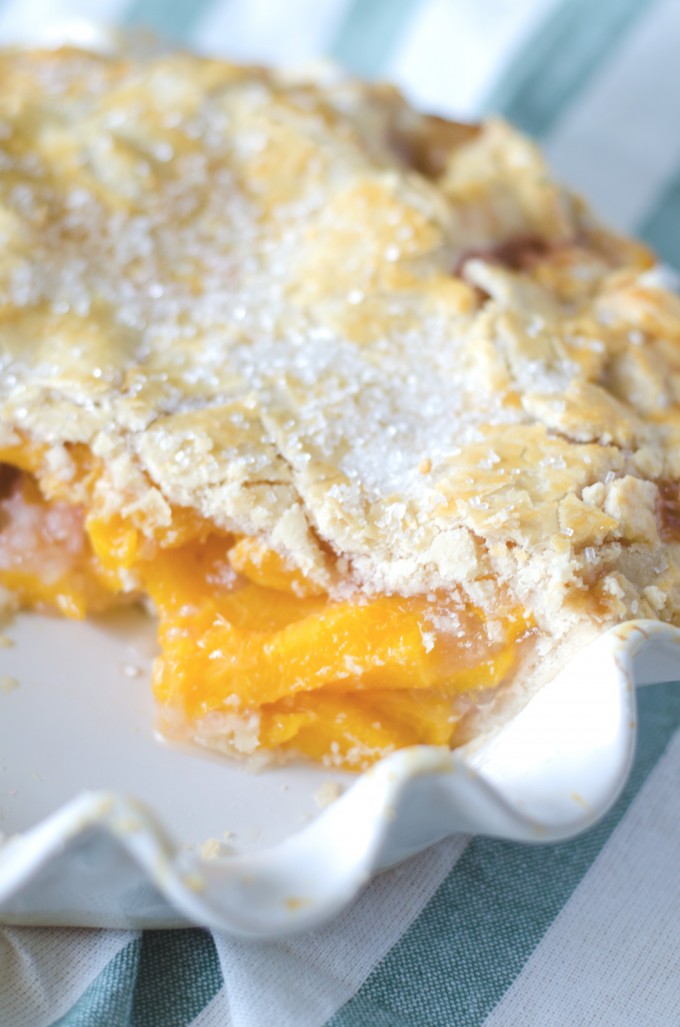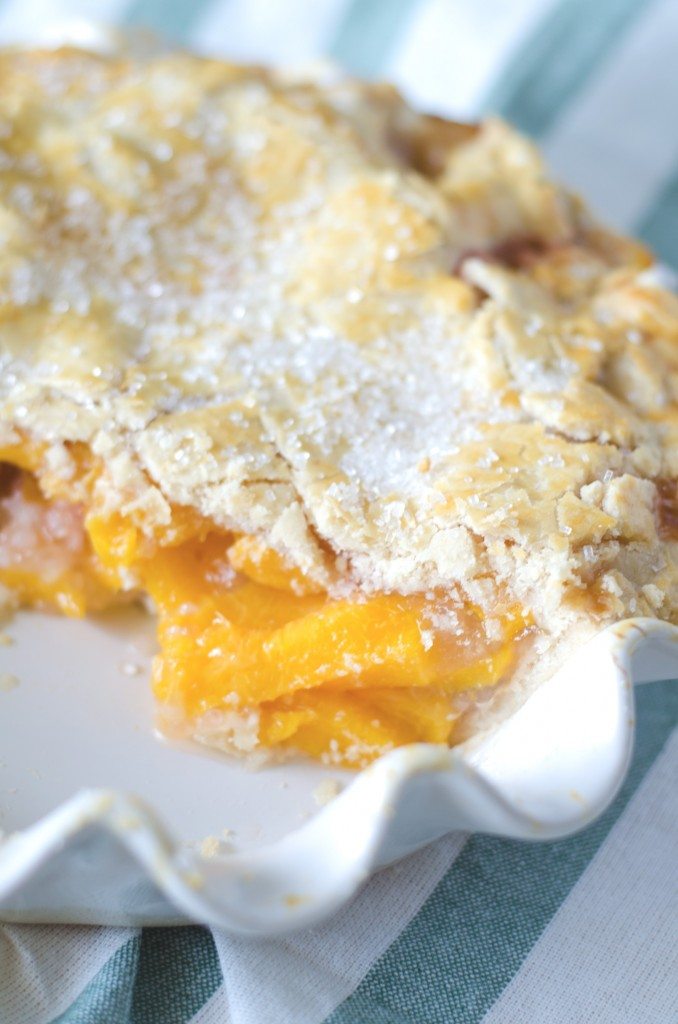 The next day, I set out to make a peach pie. Now, I am no stranger to pie making. I have made countless pies over the years, including homemade crusts, but I bumbled and fumbled my way through this one like it was my first time. The crust was first too wet, then too dry. Then I froze it solid instead of just chilling it, and then it kept falling apart when I would try to transfer it to the pie dish. By the end, I was super irritated with everything. But the good thing is, even when a pie is a pain in the ass and doesn't look as perfect as you would normally make it look, in the end you still end up with pie, so how bad can it really be?
This is a no-muss, no-fuss classic peach pie. In season peaches have so much flavor that you don't need to do much to them to have them shine. Some sugar, a little tapioca to thicken, and a little cinnamon are all you need in this pie that just screams summer.