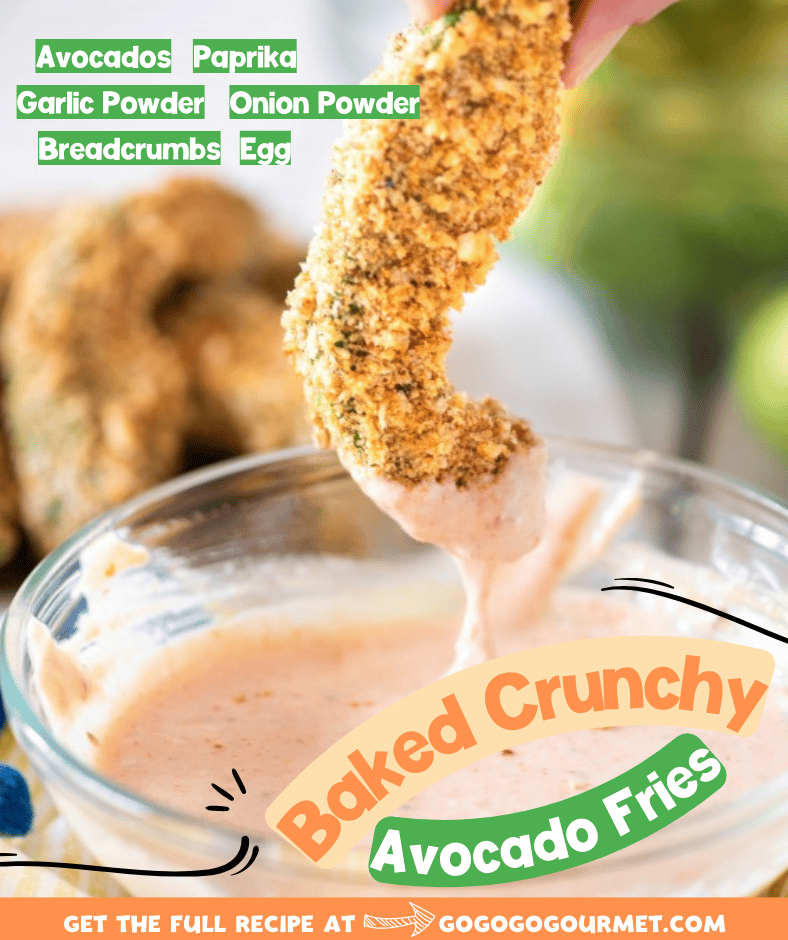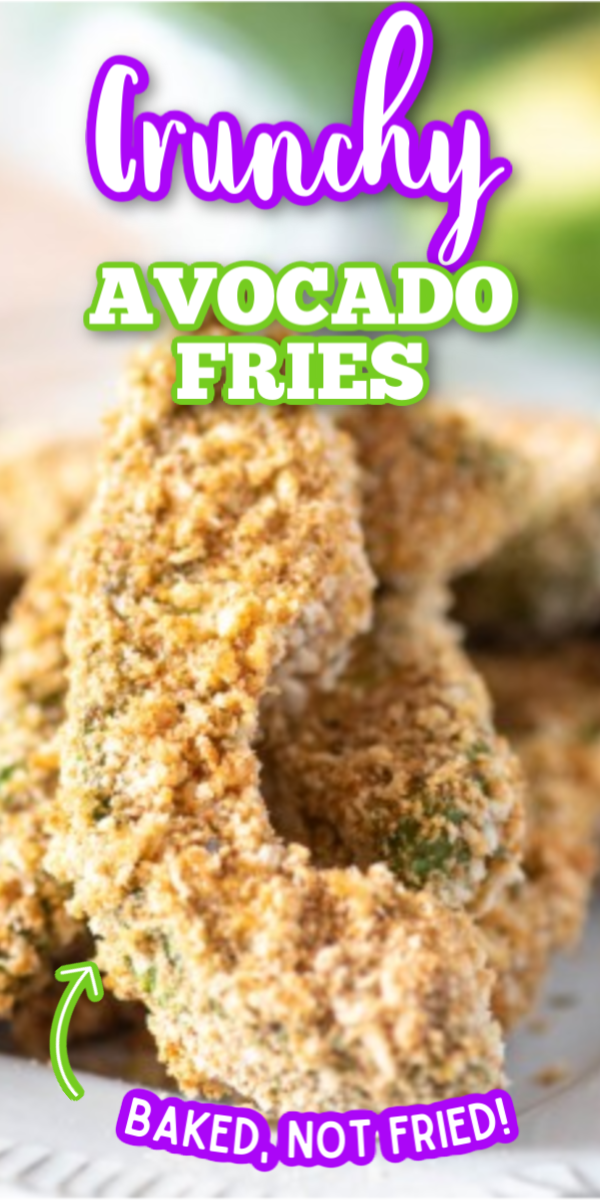 If you're looking for a healthy side dish, this avocado fries recipe is for you! If you've ever wondered how to make avocado fries, you will be pleasantly surprised at how easy they are.
Sometimes I have an idea come into my head and I can't tell if I saw it somewhere or it's a figment of my crazy thought processes.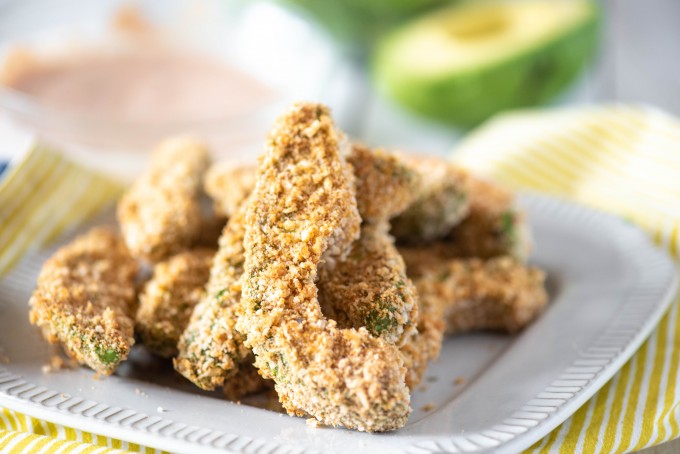 I'll chalk it up to tiredness.
Whether it came from the Dr.-Seuss-workings of my brain, I cannot say, but I CAN say that these fries are a really fun way to mix up your consumption of avocado. The crispy, crunchy outside married with the smooth, creamy avocado inside was awesome!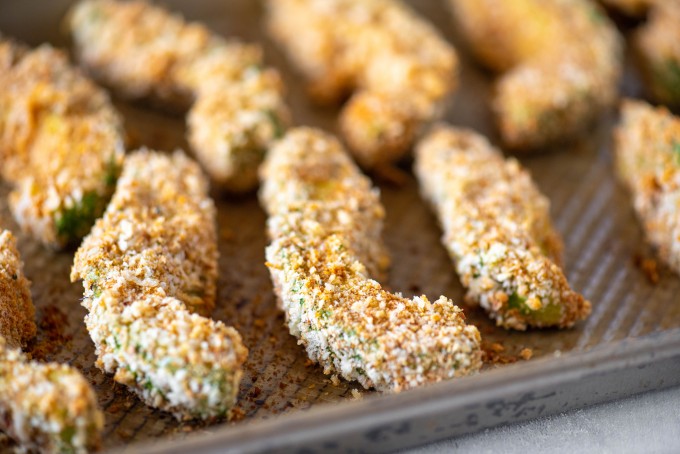 They were simple to make and made a great healthy side dish.
Avocado itself is very plain tasting. The breading and dipping sauce (which I've been making a long time, it's very reminiscent of Outback's Bloomin' Onion dipping sauce!) really helps to kick up the bland flavor of the avocado. If you elect not to do the dipping sauce, or substitute with something else, I'd recommend salting them with a little garlic salt so they have a little more flavor to them.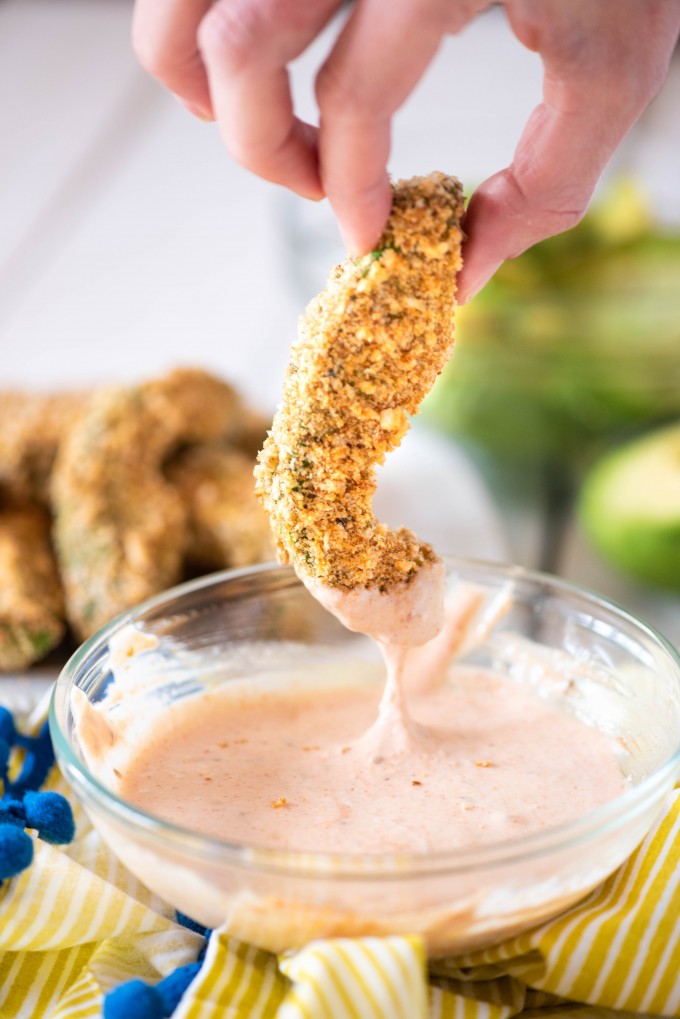 Equipment needed for making these crunchy Avocado Fries:
Baking sheet– A good baking sheet like this one ensures even baking.
Parchment paper– I love using parchment paper when I need a quick and easy clean up.
Shallow bowl– This set of shallow bowls have the perfect depth for easy dipping.
Similar recipes to these baked Avocado Fries: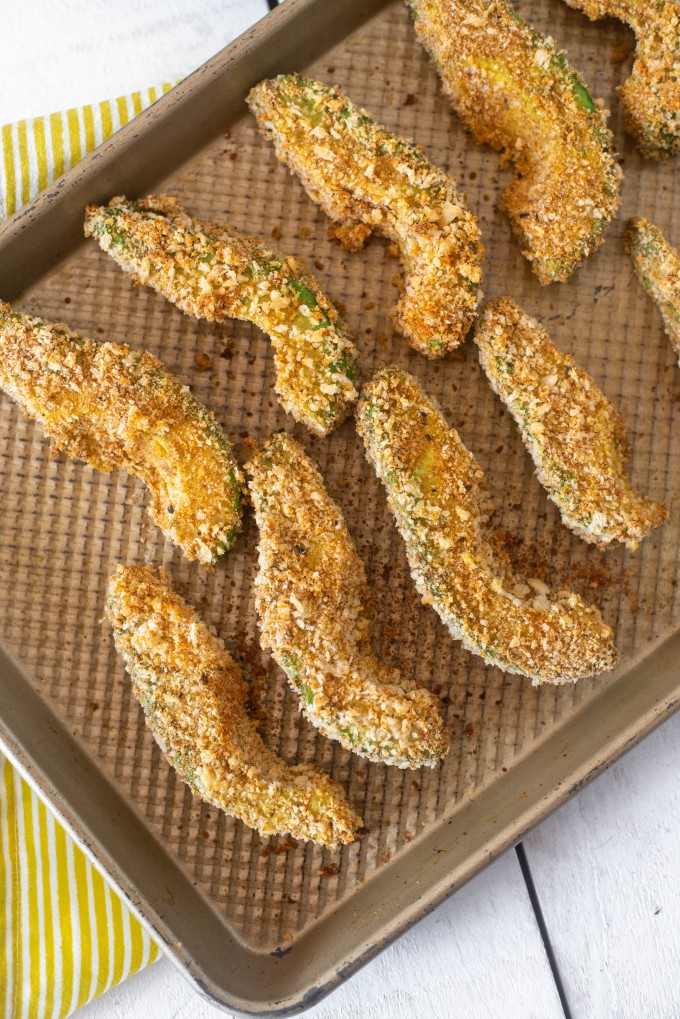 Avocado Fries
Ingredients
2/3

cup

plain breadcrumbs

2/3

cup

plain panko breadcrumbs

1

tsp

onion powder

1

tsp

paprika

1

tsp

garlic powder

1

egg

beaten

1

large avocado

cut into long, thin, square fries

Dipping Sauce

1/3

cup

mayonnaise

2

teaspoons

ketchup

2

tablespoons

cream-style horseradish

¼

teaspoon

paprika

¼

teaspoon

salt

1/4

teaspoon

dried oregano

Dash cayenne pepper
Instructions
Preheat an oven to 375.

In a small bowl, stir together dipping sauce ingredients and set aside.

In a large, shallow bowl (or dinner plate), combine breadcrumbs and spices

Dip each avocado slice into egg, then coat with breadcrumb mixture.

Place on a baking sheet. spray the tops with cooking spray (or drizzle with olive oil). Bake for 15 minutes.

Serve with dipping sauce.
SaveSave