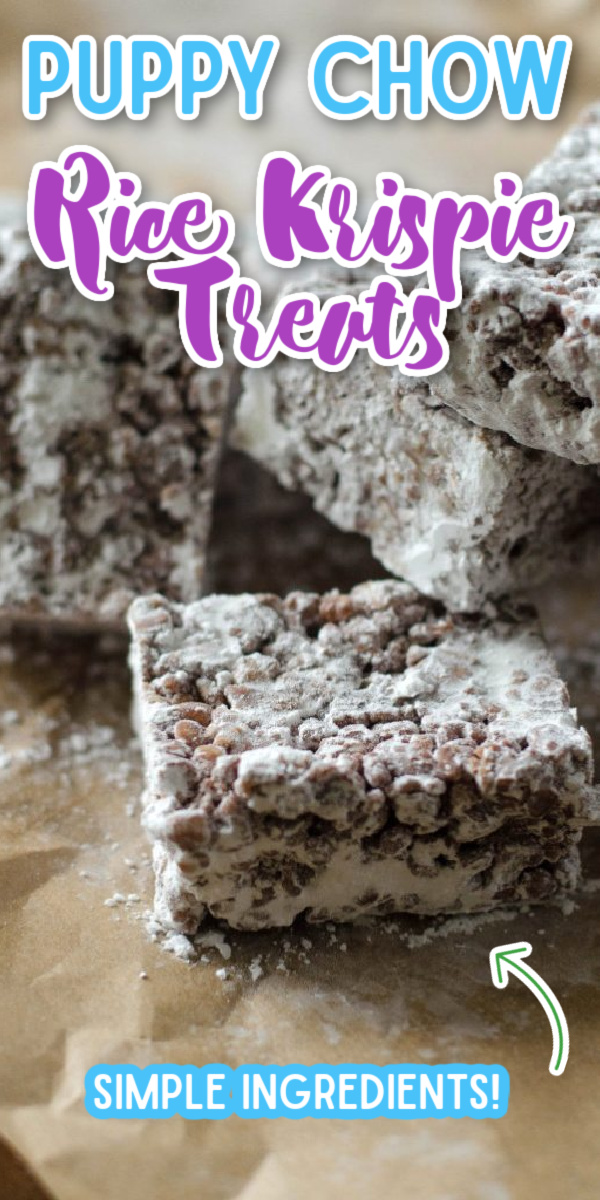 Whether you call them Muddy Buddies or Puppy Chow- these Puppy Chow Rice Krispie Treats are nothing but DELICIOUS! Simple ingredients and fast to make.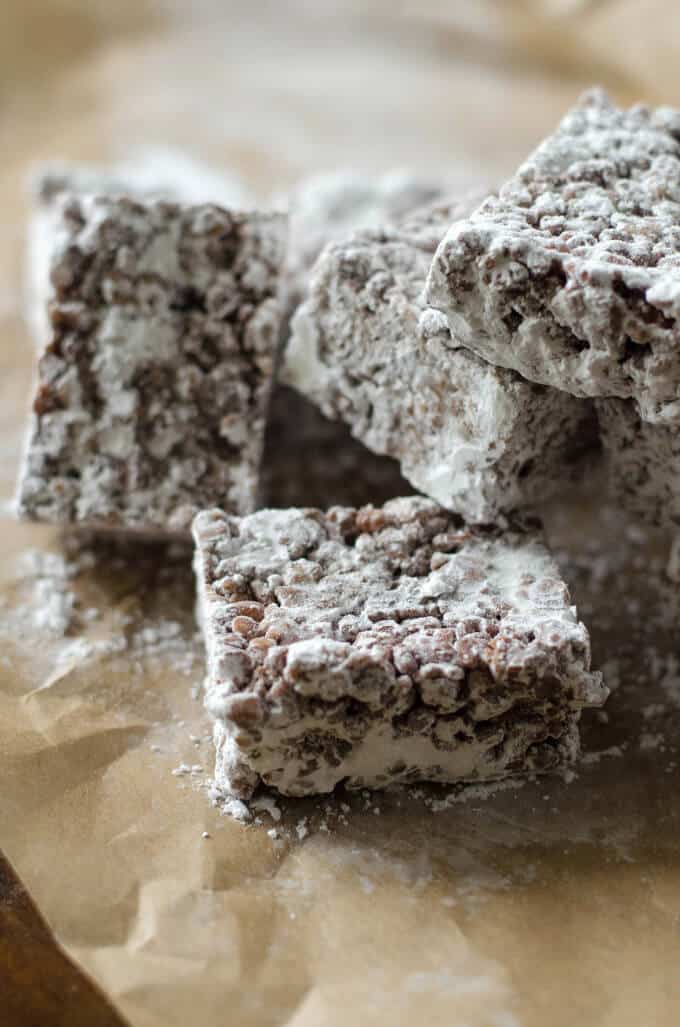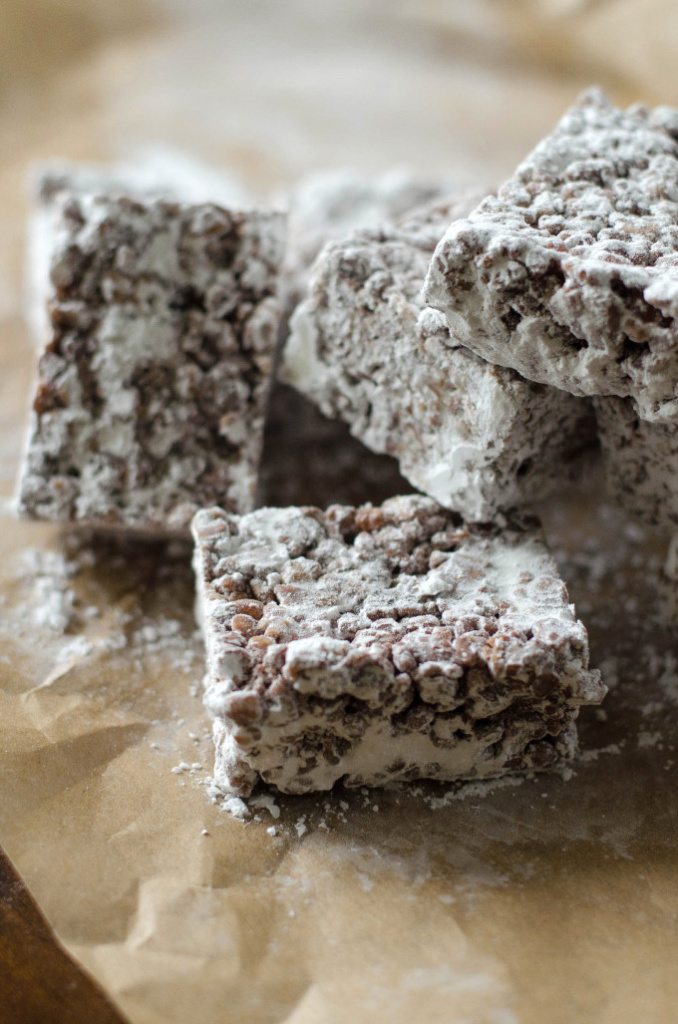 "Oh. Oh my. Oh wow."
Such are the phrases hat I uttered when I took my first bite of these bars.
Whether you call it Puppy Chow or Muddy Buddies (it seems to be a regional thing), I think everyone can agree that the combination is classic- crispy cereal coated in melted chocolate and peanut butter, then tossed in powdered sugar. How could any kid, or hell- any adult, possibly be expected to resist?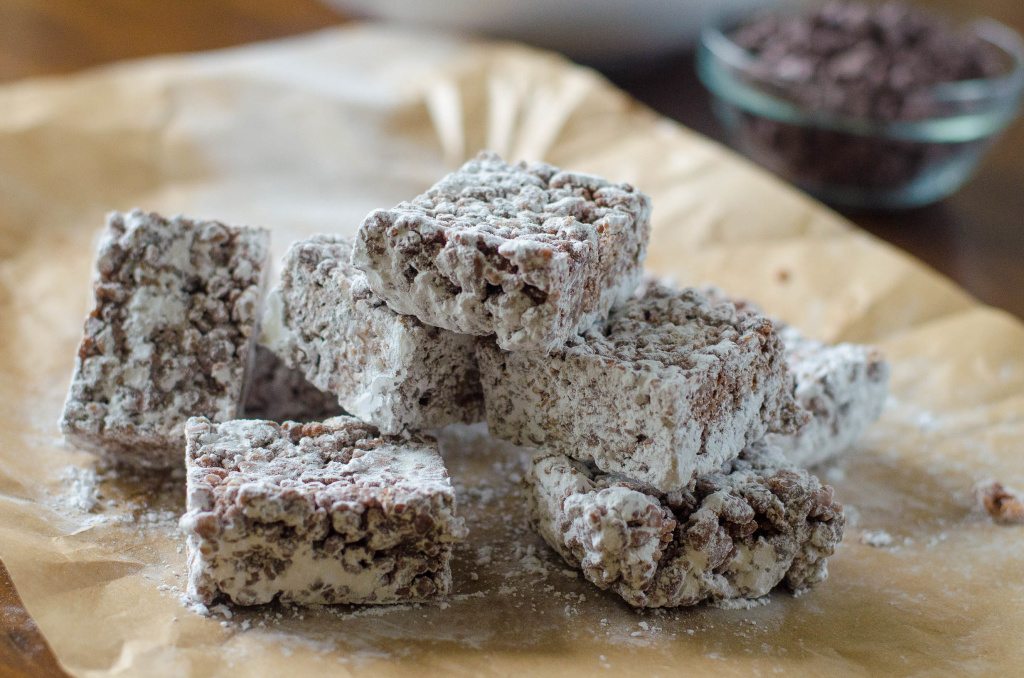 Well, as I tend to do, let's ramp it up!
What if we combined TWO childhood favorites? What if you took the basic concept of Puppy Chow/Muddy Buddies and body slammed it against a Rice Krispie Treat? What would happen? Pure magic, that's what DOES happen.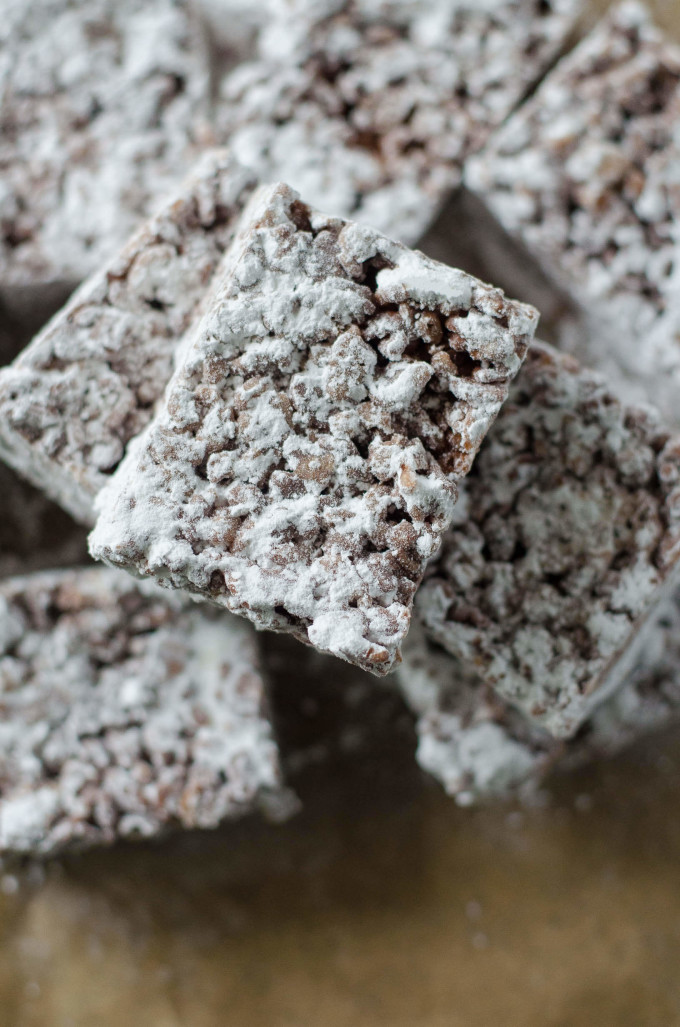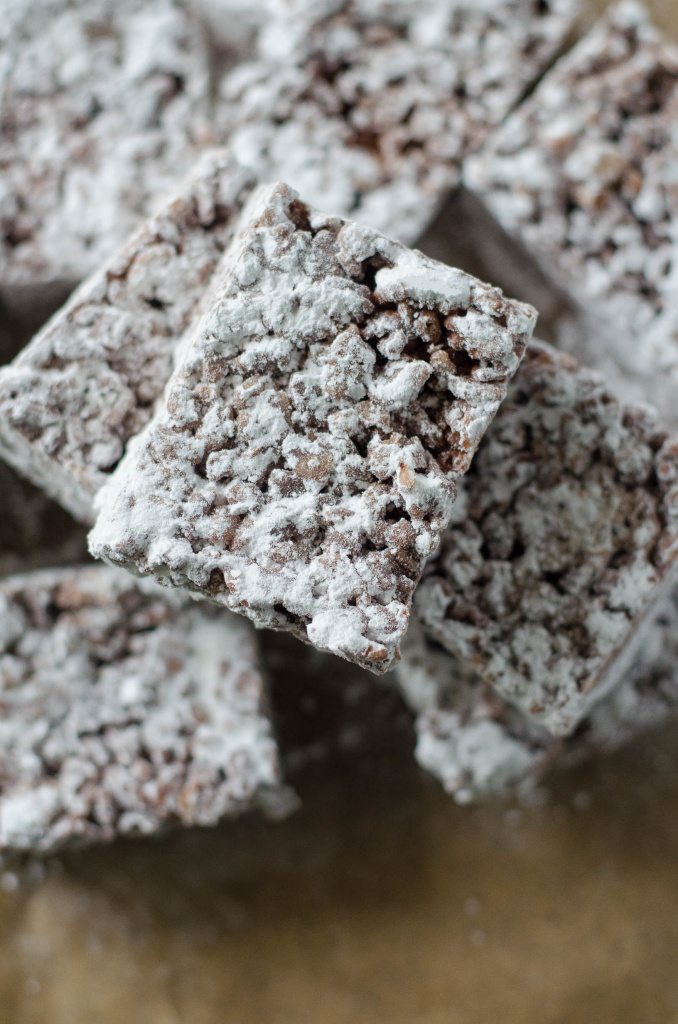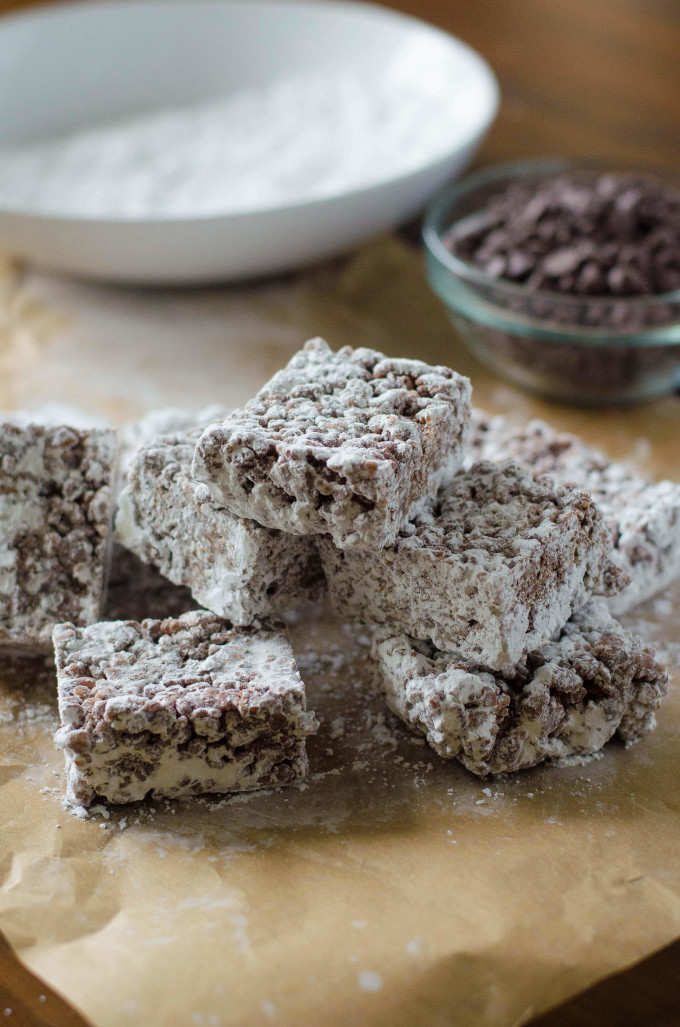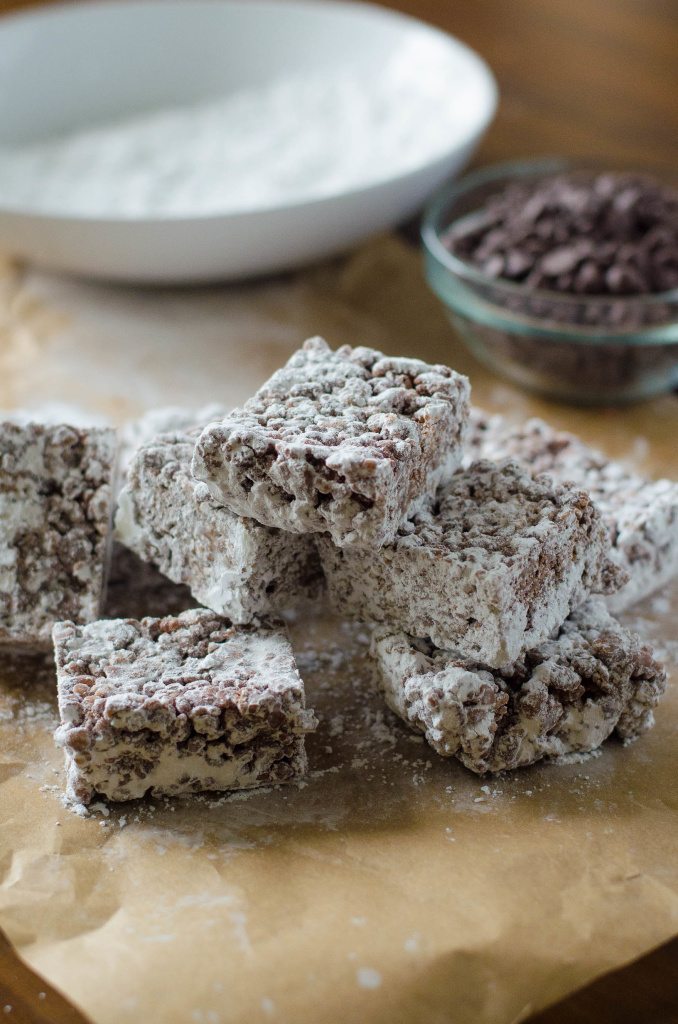 If you like these Puppy Chow Rice Krispie Treats, make sure you look at these:
Puppy Chow Rice Krispie Treats
Ingredients
1/2

cup

chocolate chips

1/4

cup

peanut butter

3

T

butter

3

cups

marshmallows

2

cups

regular Rice Krispie cereal

2

cups

Cocoa Krispies

2/3

cup

confectioners sugar
Instructions
In a large microwave safe bowl, microwave the butter, chocolate chips and peanut butter together at 30 second intervals, stirring after each, until the mixture is smooth.

Add the marshmallows to the bowl and microwave for one minute. Stir until smooth.

Pour in the cereals and carefully fold in until evenly combined.

Line a 9x9 pan with parchment paper. Press the cereal mixture in evenly. Allow to cool.

Remove the parchment paper and cut into 12 pieces. Spread the confectioners sugar on a plate and coat each square, tapping off the excess.