If you're looking for an amazing pot roast recipe, look no further! This Tender Pot Roast is the ultimate comfort food for a cold night!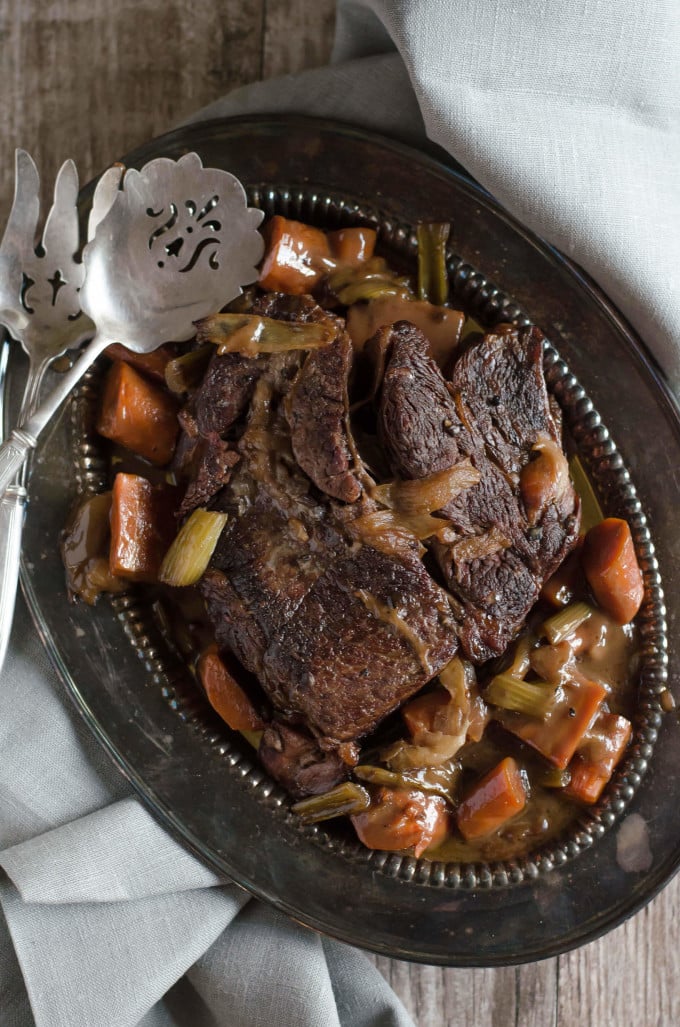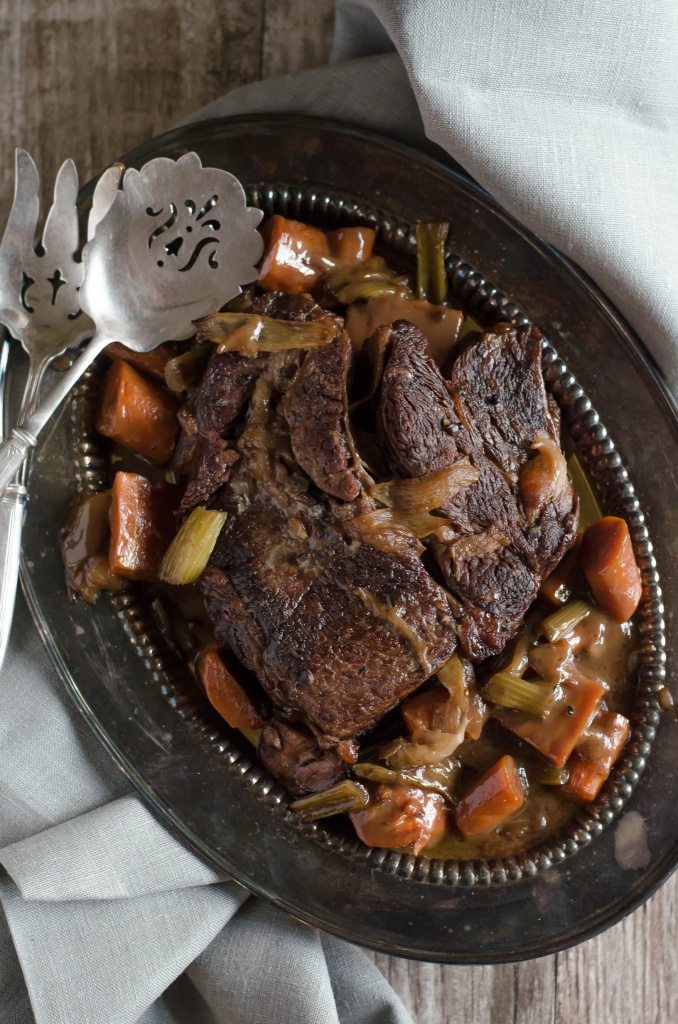 Side note: barring any major complications or issues at our inspection this afternoon, I am happy to report that we are finally not homeless! We finally got through negotiations on the house that we loved, so we have that to look forward to. Our (my) brain is constantly running with design ideas and a growing to-do list, but I'm very excited to get to work!
However, that means that it's officially crunch time here– Mission: Clean Out Pantry & Freezer is in full swing. I had three chuck roasts in my deep freeze, so I fished one out the other day and then couldn't figure out how I was in the mood to prepare it. I fished through my recipe files and realized that I hadn't made a pot roast all winter.
This is another oldie but goody: I found it several years back, probably in the same scenario ("What the heck do I want to make with this?!?!"). It's based off a Paula Deen recipe, but surprisingly enough, it contains zero butter! She must have called in sick the day that this was developed…
I am way backlogged on posts, by the way. I have at least three other recipes to post. Hoping that perhaps next week will lend me some time to get to work. Get ready for two great brunch ideas, as well as a showstopper dinner centerpiece dish.
But for now… a great pot roast recipe!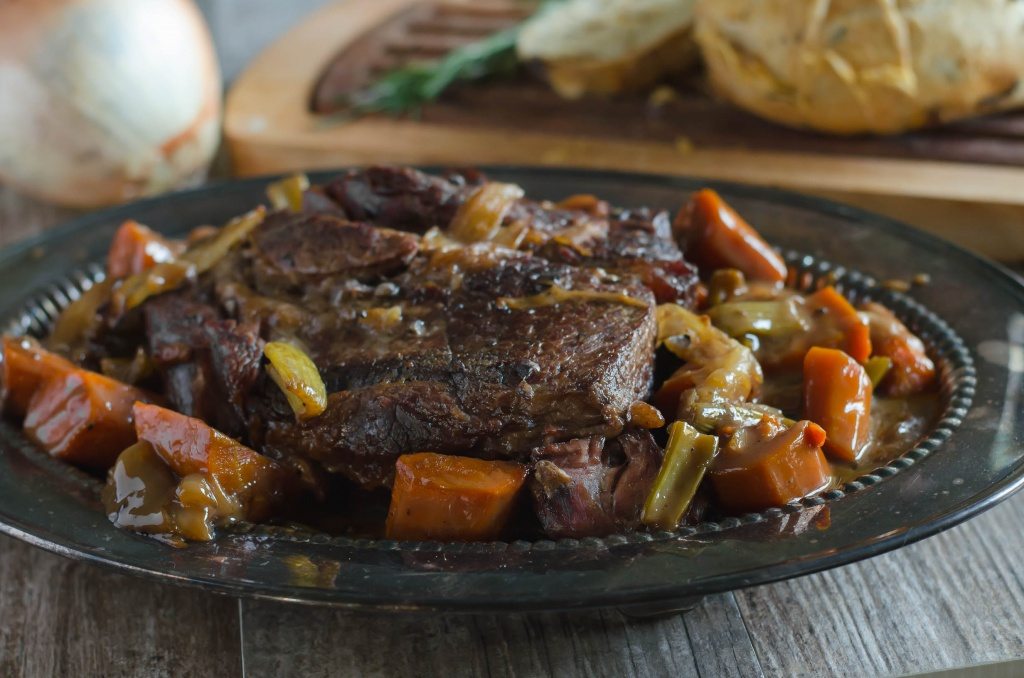 If you liked this great pot roast recipe, check out these other delicious comfort foods:
Pot Roast
Ingredients
1

3 to 4-pound boneless chuck roast

1

teaspoon

garlic powder

2

teaspoon

salt

1

teaspoon

black pepper

2

tablespoons

vegetable oil

1

cup

thinly sliced onion wedges

can add in potatoes, carrots, celery, etc as well- amounts not important here

3

cloves

garlic

crushed

2

bay leaves

1

10 3/4-ounce can cream of mushroom soup

¼

cup

red wine

2

tablespoons

Worcestershire sauce

1

tablespoon

beef bouillon granules

¾

cup

water
Instructions
Preheat oven to 350 degrees F.

Combine 1 tsp garlic powder, 2 tsp salt and 1 tsp pepper to a small bowl. Rub seasoning into the roast on both sides. Heat oil in a large skillet and brown the roast, searing it on both sides. Place the meat in a roaster pan. Add onions and garlic to skillet for 1 to 2 minutes to absorb leftover roast juice.

Place into roaster pan with meat, bay leaves, and other vegetables (if using). Combine the mushroom soup, wine, Worcestershire sauce and beef bouillon into a bowl. Pour over the roast. Add water.

Cover pan with foil and bake for 3 to 3 1/2 hours or until tender. Remove and discard the bay leaves.