I hope you all had a wonderful holiday! I'm having an absolutely wonderful time typing this on my new desktop- SO in love! Hope Santa was as good to you as he was to me. I'll make the joke that I saw on my news feed 2498723 times on Christmas Eve/Christmas- "Guess I was a good girl this year!" I'm not quite sure where to put it yet, so right now I have a new workstation on my kitchen island. David, ever the comedian, suggested that I set up a desk in the closet under the stairs like Harry Potter.
He is VERY funny.
But honestly, it was a lovely Christmas, even though David worked. In fact, it was the first year that I've ever ordered Chinese on Christmas night. Have to admit, pr-r-e-e-e-t-t-ty nice. I might have to find a way to work that into a tradition.
So, have you ever had the Pasta e Fagiole soup from Olive Garden? It is absolutely to die for. This is somewhat similar to one of the very first recipes that I ever posted (here), but this is a traditional fagiole soup (no, new computer, I did NOT mean "fragile," but thanks for looking out for me)- ground beef, simmered with aromatics, beans, tomatoes and stock. You know that I had to be all about it because 1. it is hands-off, and 2. it's flavored with fennel seed, my favorite cooking spice.
This is a great dish to make in bulk, as it freezes well and is fairly cheap to make. Think: new babies, potlucks, helping someone that is recovering at home. They'll be eternally grateful to you!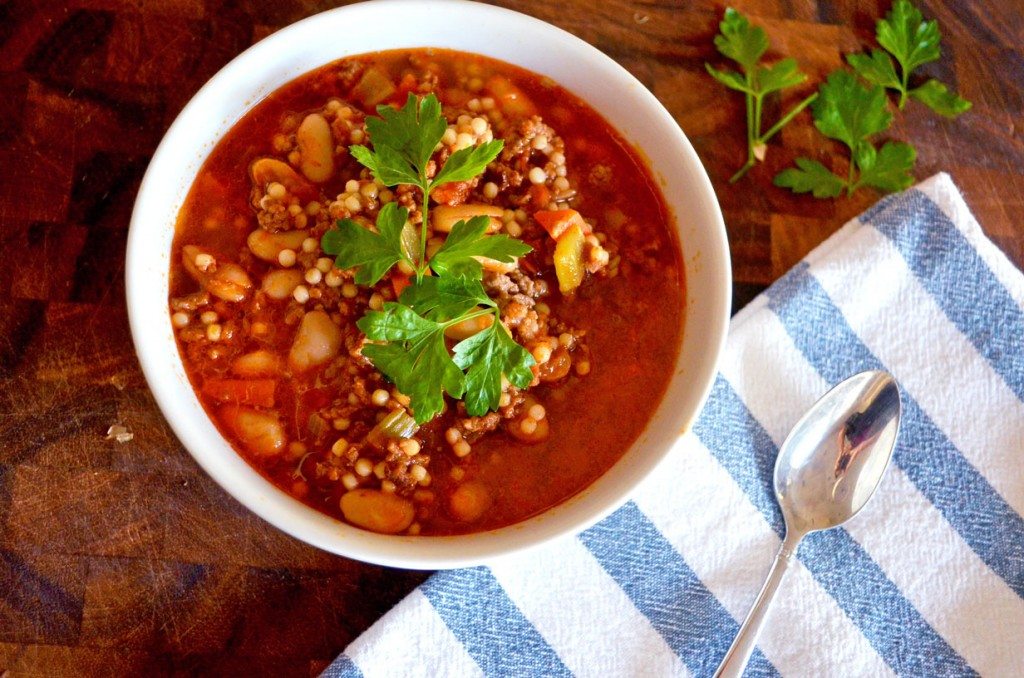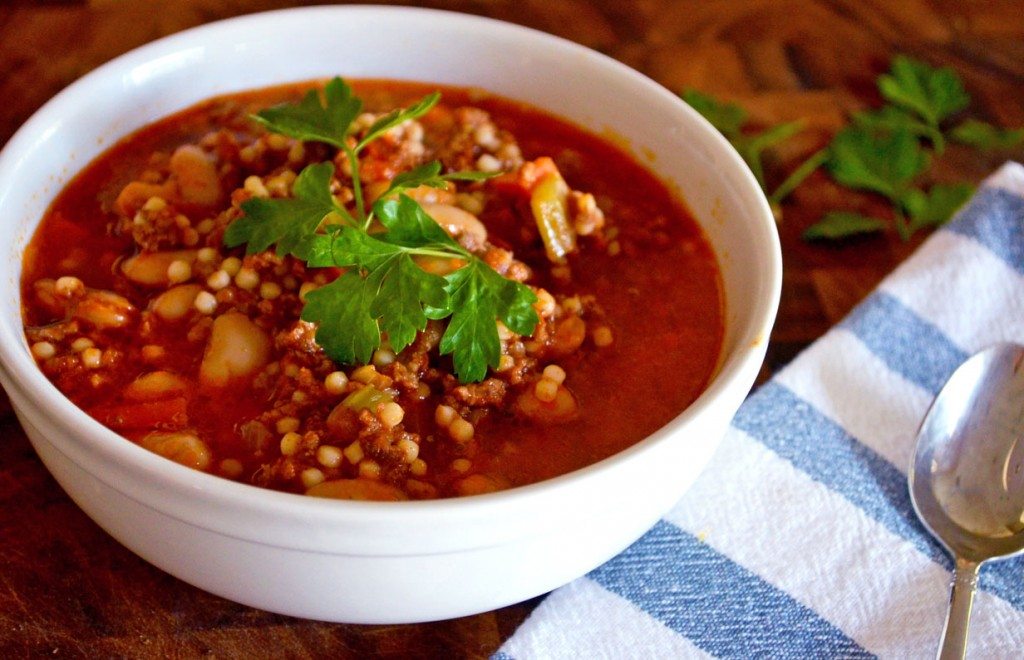 If you liked this recipe, check out these other recipes:
Pasta e Fagiole
Ingredients
2

lbs

ground beef

1

large onion

chopped

2

medium carrots

diced

4

stalks celery

diced

2

cloves

garlic

minced

1

tsp

fennel seed

salt & pepper

1/2

cup

wine

1 1/2

cups

diced fresh tomatoes

or 1 14 oz. can

1

can tomato sauce

4

cups

broth or stock

any combination of beef, chicken or veggie

2

cans cannellini beans

drained and rinsed

1/2

cup

small pasta

such as acini de pepi or 2/3 cup ditalini

fresh parsley

for serving
Instructions
In a large, heavy pot over medium-hight heat, brown the ground beef. Add the onions, carrots, and celery. Sauté until vegetables soften and begin to brown. Add garlic, sauté for two minutes. Drain off remaining fat, if desired.

Add in the fennel seed, stir, and season with salt and pepper.

Deglaze the pan with the wine, using a wooden spoon to scrape up the crusted bits on the bottom of the pan. Stir in the tomatoes, tomatoes, stock and beans.

Simmer the soup together for approximately 15 minutes.

Mix in the dried pasta and allow to cook until pasta is al dente, about 10 minutes. Garnish with fresh parsley and serve.