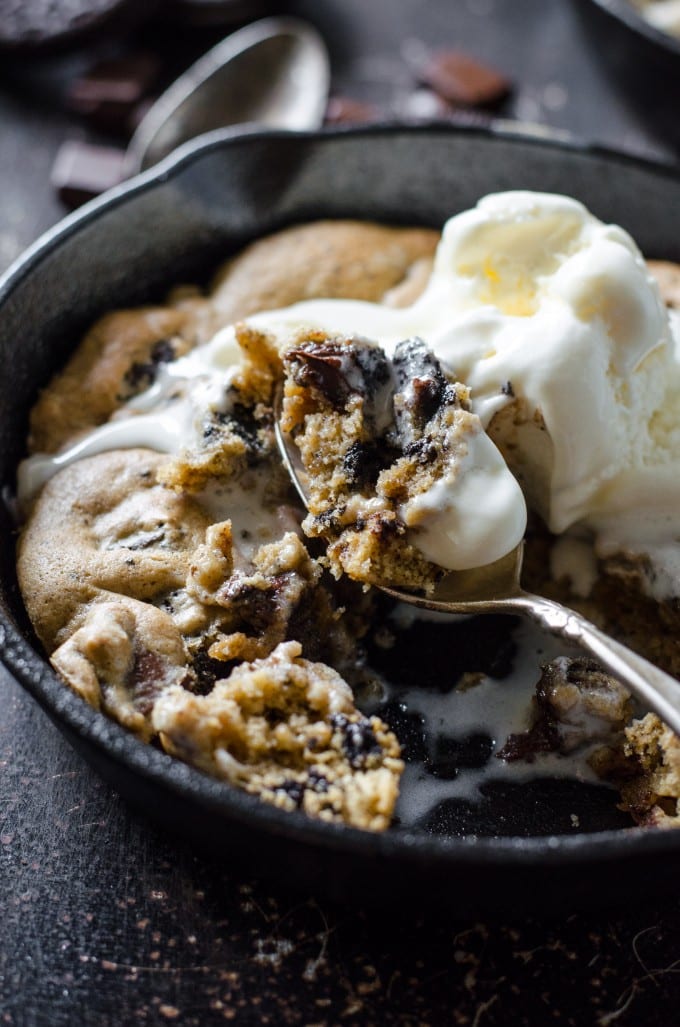 A restaurant back in my hometown is legendary for a few things – the margaritas, the salsa and ranch combo for tortilla chips, they're wet burrito, and their skillet cookie dessert.
This cookie is insane. Soft and gooey, topped with a big spoonful of vanilla ice cream. We all know (yes, this is a fact) that soft chocolate chip cookies straight from the oven while the chocolate is still all melty is nothing short of next to godliness. When someone mentioned the restaurant to me in passing a few days ago, flashes of this skillet cookie flashed into my head and refused to leave.
I do have to say, one of the nice things about skillet cookies is that once it's eaten, it's gone. Unlike making a batch of chocolate chip cookies, which I would be hard-pressed to stay out of for the next 3 to 4 days until they were gone, you pull this out of the oven, eat it, and that's it. Finito. All gone. It's a pretty good way to satisfy a sweet tooth craving without making a whole pan of brownies, or cake, or whole batch of cookies.
This recipe makes two 6-inch skillet cookies- we could each only eat about half of one, so theoretically this should serve 3 to 4 people. If you'd like, you can top it off with a drizzle of chocolate syrup, but surprisingly, it really doesn't even need it.
I can't believe I just said something doesn't need more chocolate.
However, you don't need more chocolate mostly because I chopped up five Oreos and threw them in there too for an extra chocolate punch. Heaven!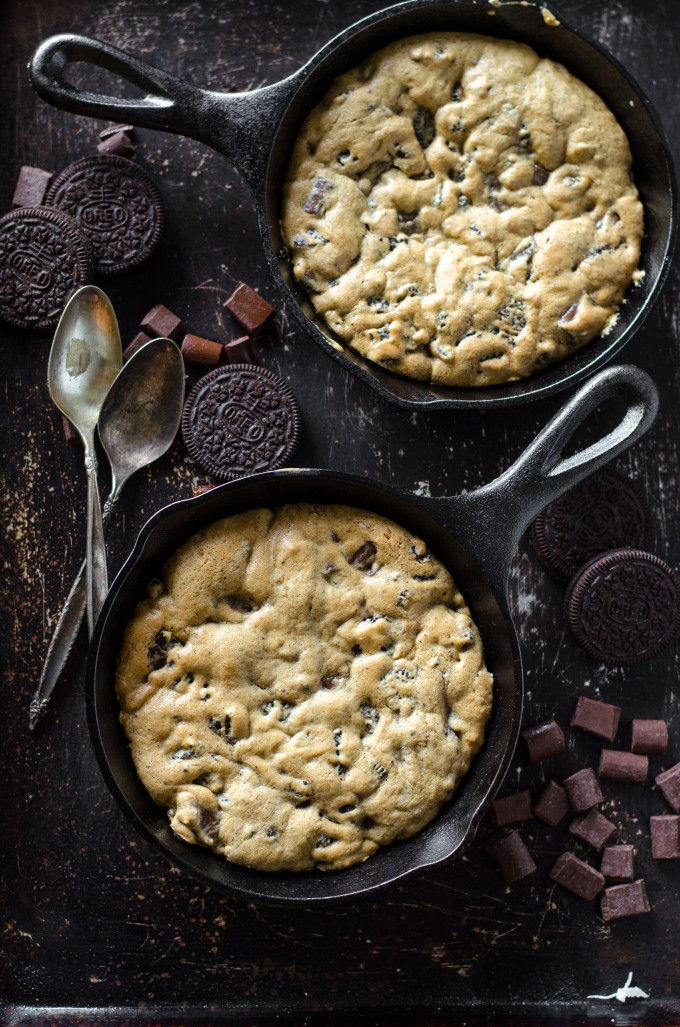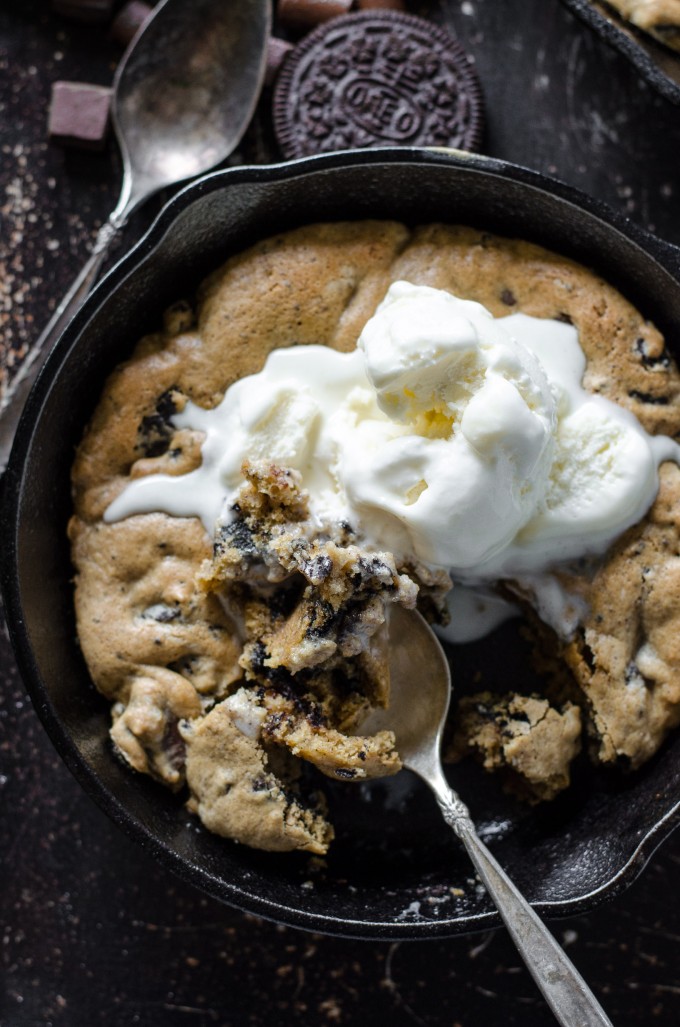 Like what you see? Subscribe to Go Go Go Gourmet's weekly newsletter to keep up on what's going on around here. You can also follow me on Facebook, Pinterest and Instagram to see what I'm up to!
Oreo Chocolate Chip Skillet Cookie
Ingredients
2

tablespoons

butter

1/4

cup

dark brown sugar

1

egg

1

teaspoon

vanilla

1

tablespoon

corn syrup

1/4

teaspoon

baking soda

pinch

baking powder

2/3

cup

flour

5

Oreos

chopped

1/3

cup

semi sweet chocolate chunks
Instructions
Preheat oven to 350F. Spray 2 6-inch cast-iron skillets with nonstick cooking spray.

In a small bowl, cream together the butter and dark brown sugar. Beat in the egg, vanilla and corn syrup.

Sprinkle the baking powder and soda over top, stir. Add in the flour and mix until combined.

Fold in the chopped Oreos and chocolate chunks.

Divide the dough between prepared skillets.

Bake in preheated oven for 10 minutes. Top with ice cream while still hot and serve immediately.