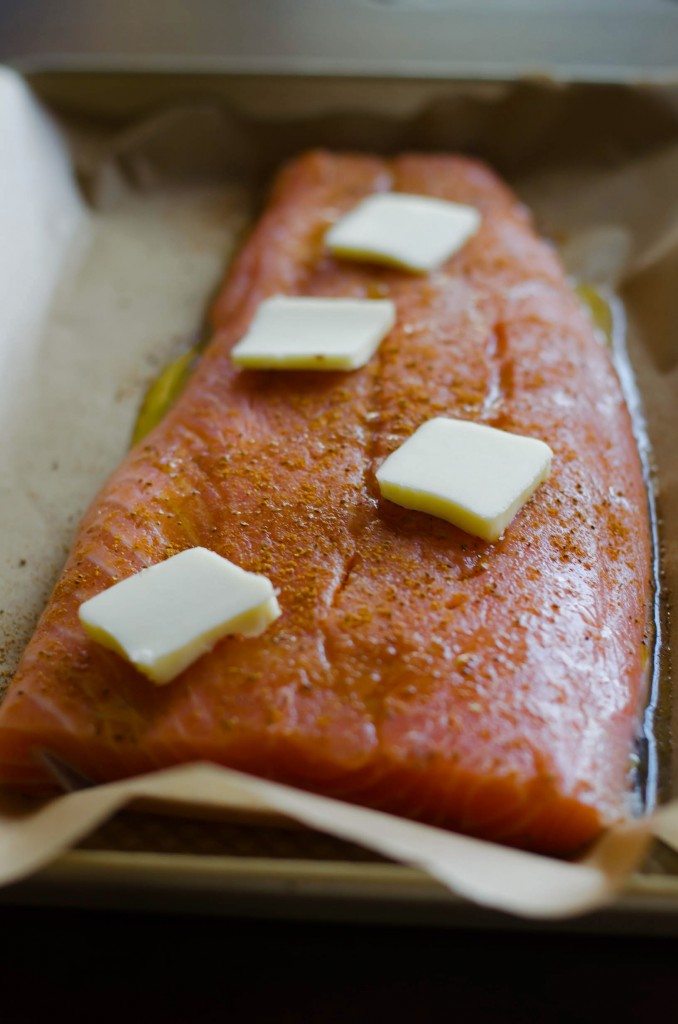 When my husband and I started dating seven years ago, he was convinced that he did not have a particularly wide breadth of foods he liked. To his credit, he was (usually) willing to give new foods a shot, and to give foods he didn't like a second chance. Unsurprisingly, he actually found that his tastes had matured beyond what they were at eight years old, and in fact now loves to try new things almost as much as I do.
The "tried and conquered" list isn't extraordinarily long (peas, sweet potatoes, rabbit, veal, to name a few) but does include some of his now-favorite foods: fish and spinach . In fact, there are two "dinner rules" in this house:
Pasta is never a wrong option.
Fresh salmon will never be passed over.
So this recipe- it really barely even qualifies as a recipe- is fantastic. I am an absolute believer that you cannot screw up salmon if you prepare it in this way (unless you get a piece of tough salmon, in which case your dinner is already over). I don't know what it is about 13 minutes- but when it comes to salmon, it's the lucky number. Always comes out just done, moist, and tender.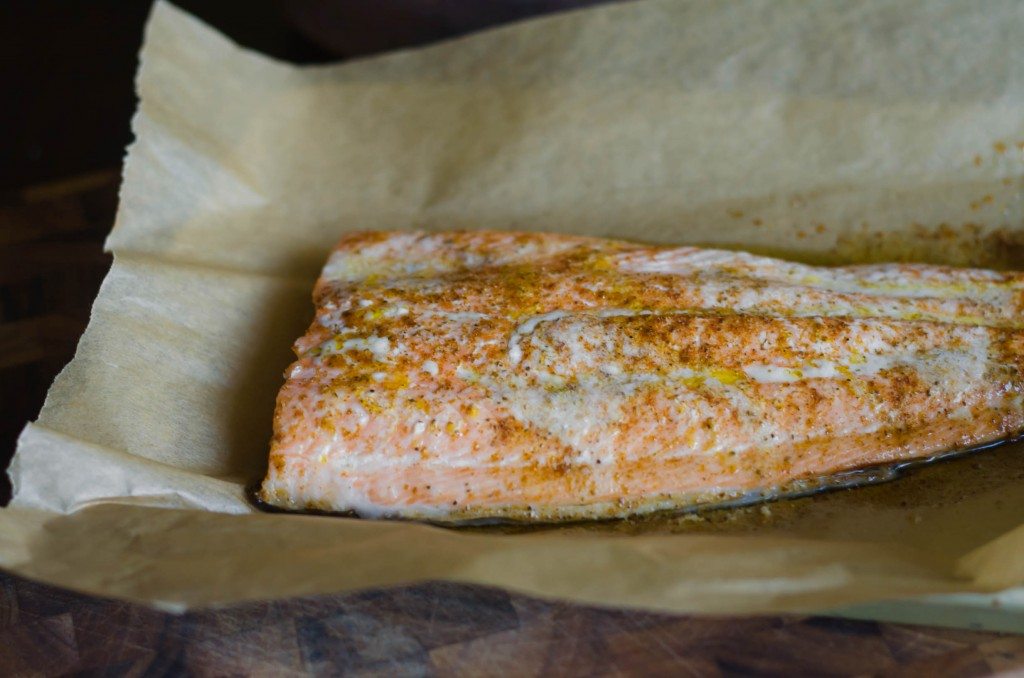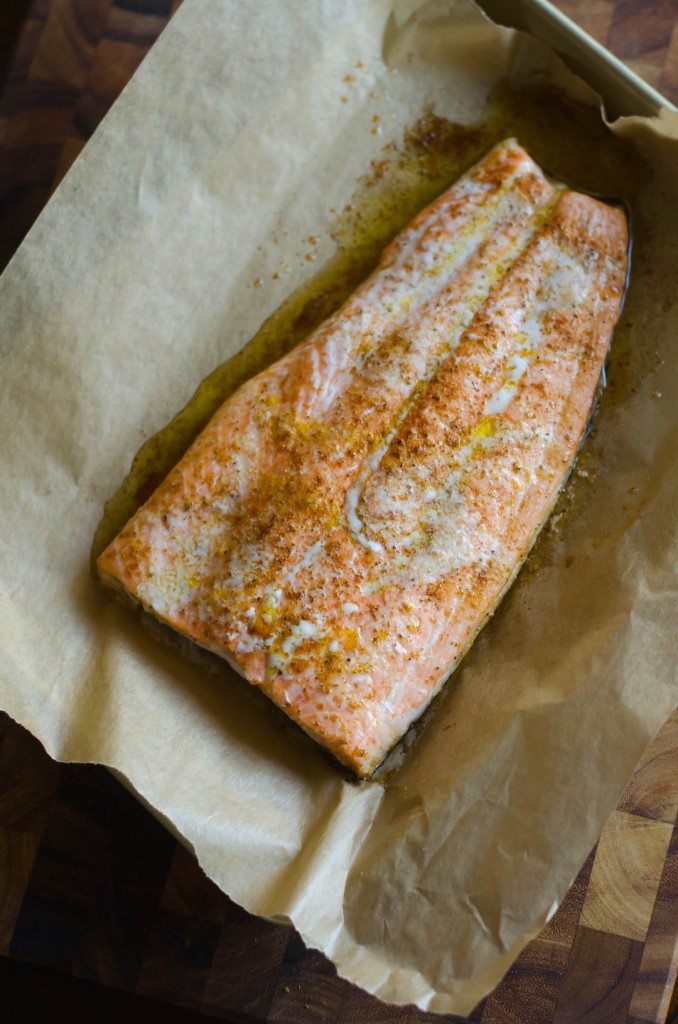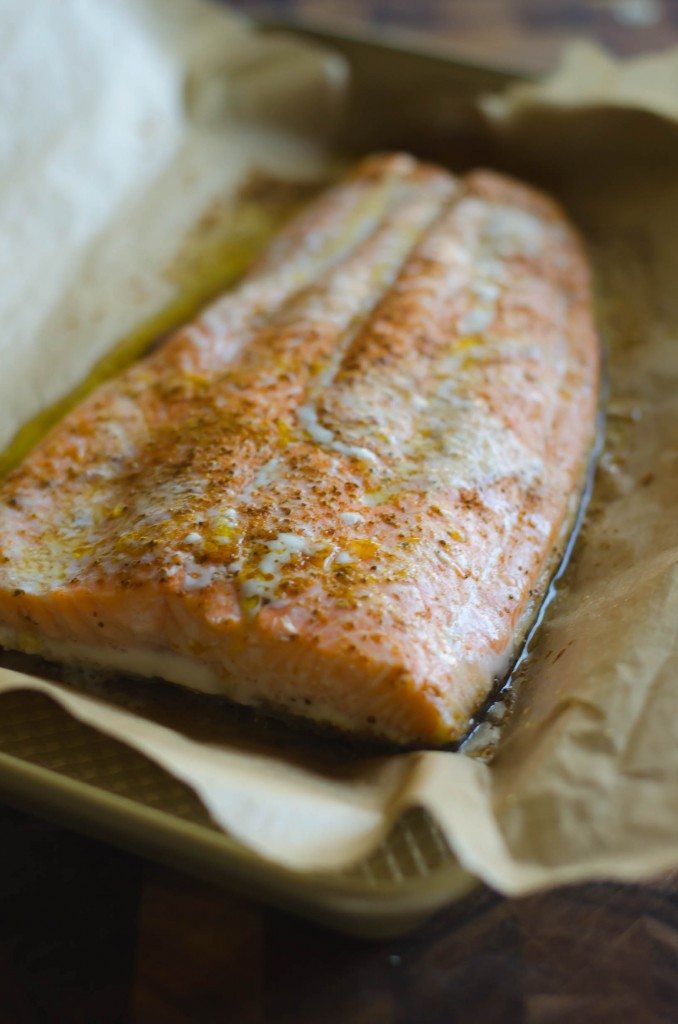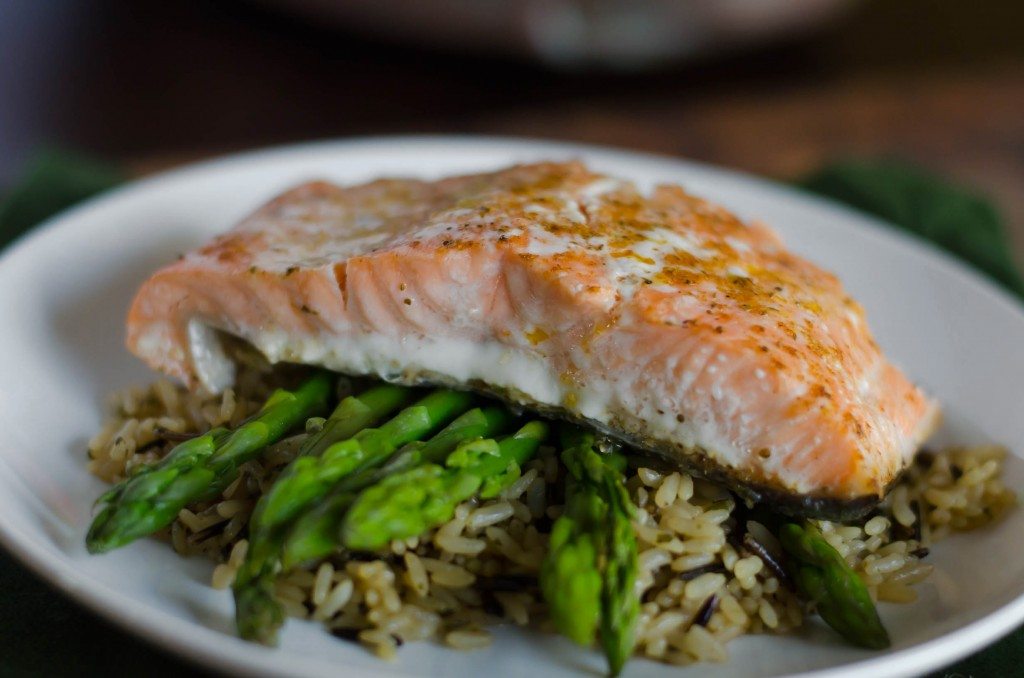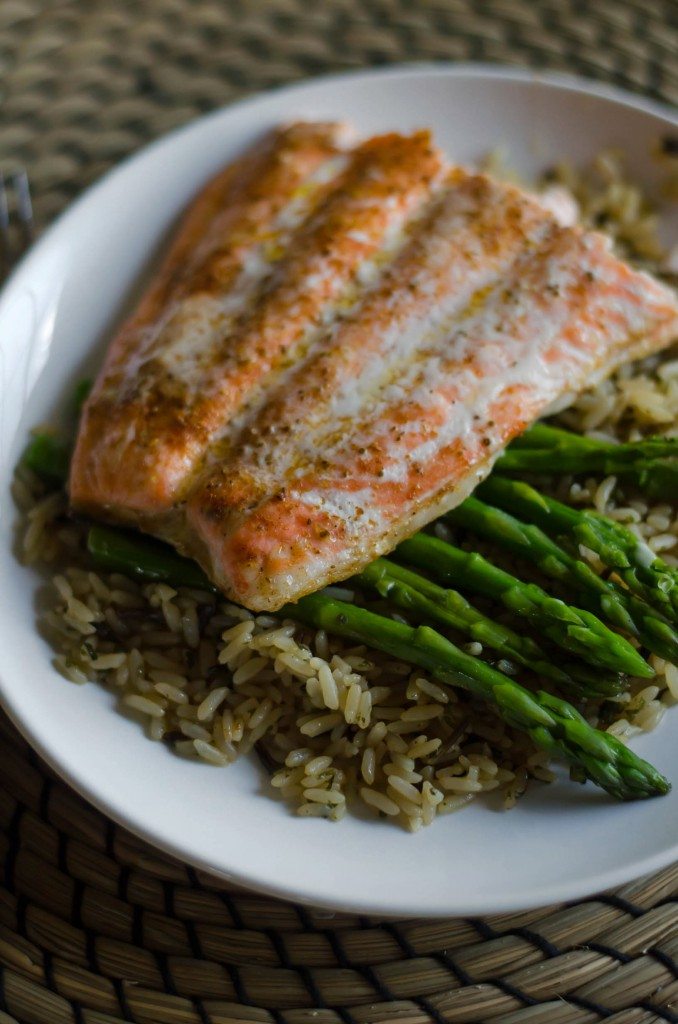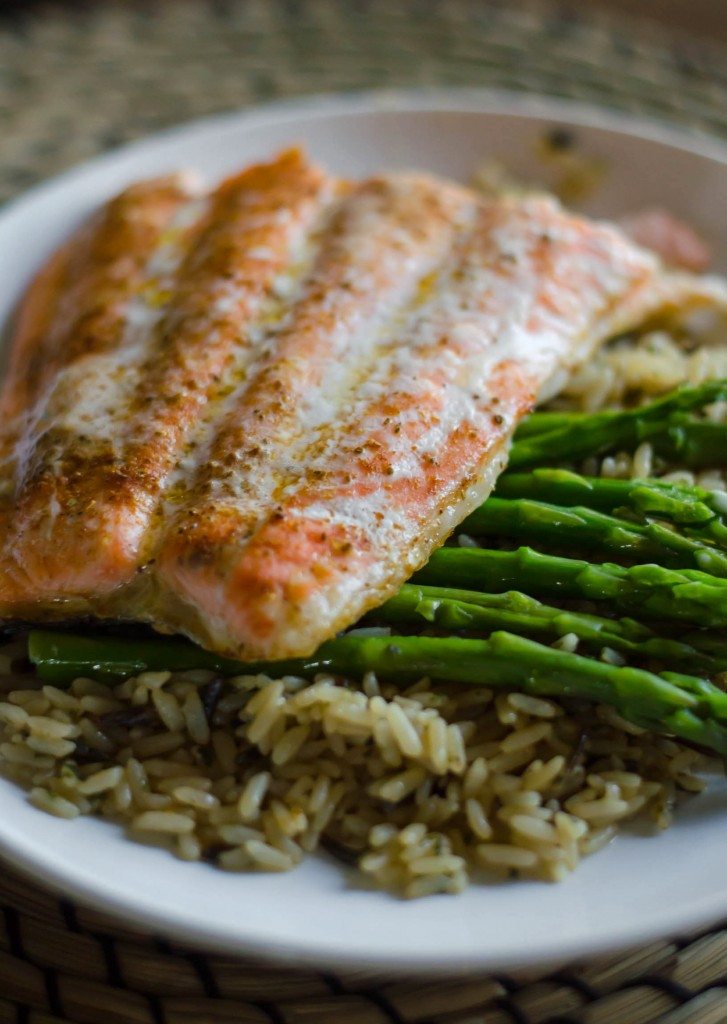 No-Fail Baked Salmon
Ingredients
Salmon
1-2 tsp Old Bay Seasoning
1 T Olive Oil
1 -2 T butter
Instructions
Preheat oven to 375F. Coat a baking sheet with foil and sprinkle with olive oil or cooking spray to prevent sticking. After lying fish on foil, sprinkle liberally with Old Bay seasoning according to your taste (I probably use 1½ tsp for a 6 inch piece). Sprinkle with olive oil and dot with pats of butter. Bake for 13 minutes.
Have to run. J is upset because he threw his plate of pasta and meatballs to the floor for the first time. Dog is happy though!