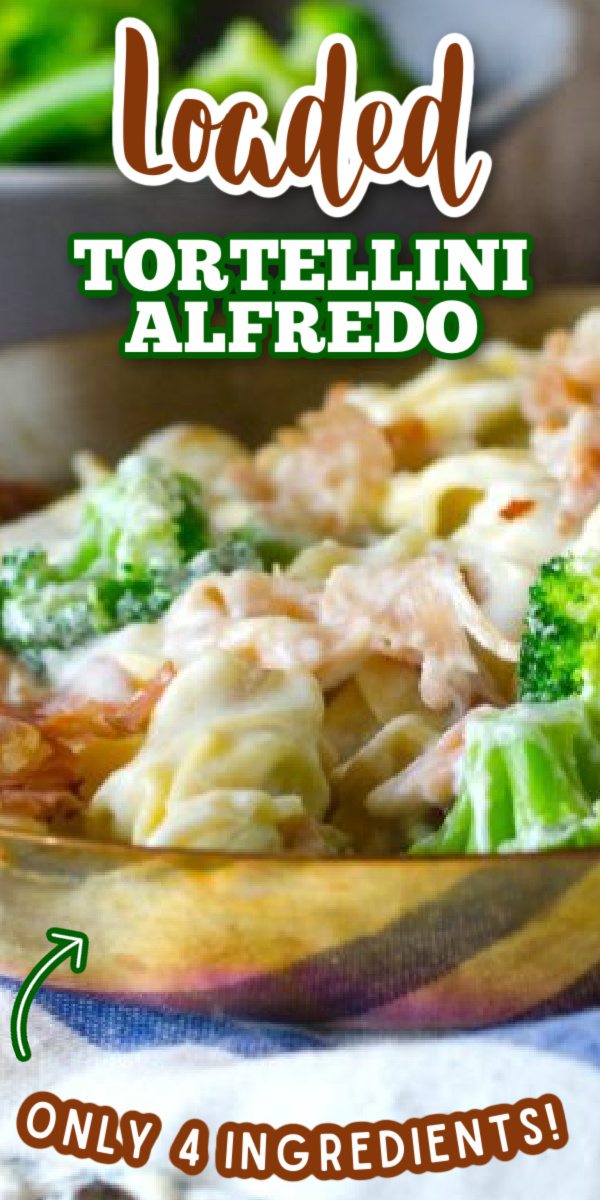 With only 4 simple ingredients, this EASY Loaded Tortellini Alfredo is sure to be one of your family's new favorite weeknight meals!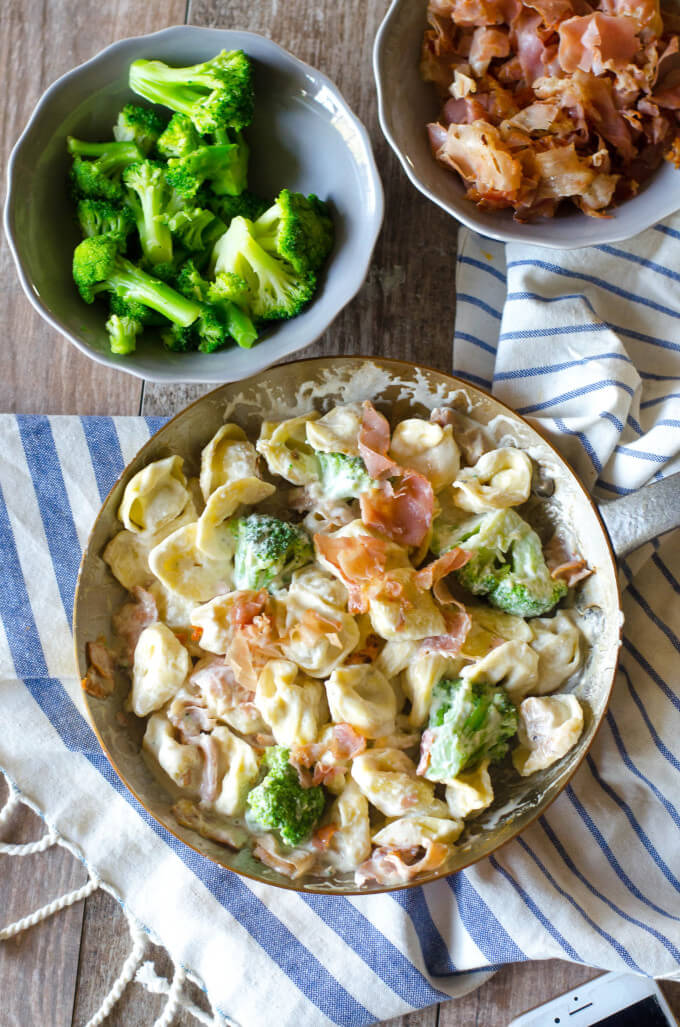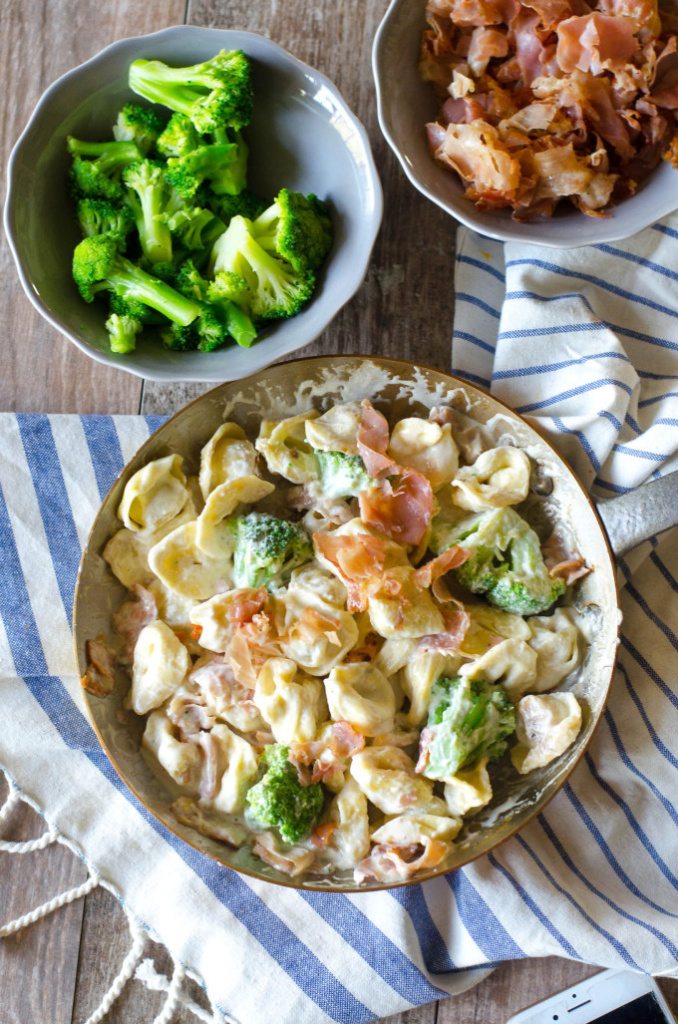 My Copycat Olive Garden Alfredo Sauce is going bananas on Pinterest right now. I have no idea why all of a sudden it has totally taken off, but I can also tell you that I'm not complaining. It's a great recipe!
Back in the days of the "Easy Life," also known as college, I used to meet David for lunch 2-3 times a week at the dining hall on his side of campus. We'd each get our respective lunches, then sit down and do the USA today puzzles together before splitting off to finish our days. They are some of my favorite memories from college.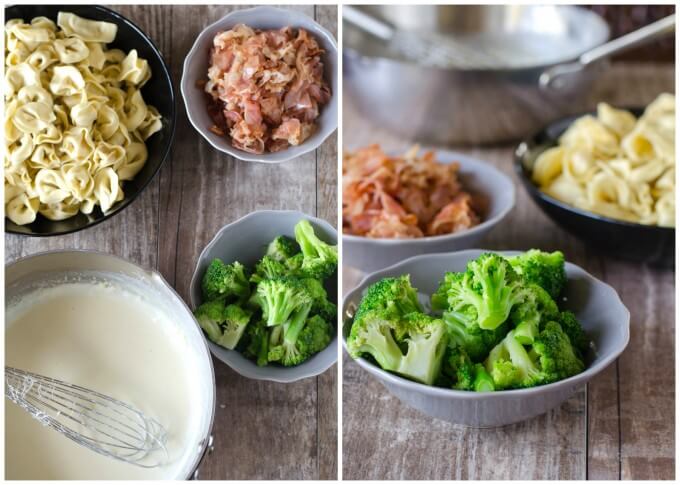 HOWEVER, that being said, there was an added bonus to these lunch dates- the pasta stir-fry. It was only offered at this dining hall, and it was amazing. You would go in line, pick your pasta, pick your fillings, pick your sauce, and the chefs would stir-fry it to pasta perfection for you. Once we graduated, I would do a version of it with my alfredo sauce whenever we got particularly nostalgic for it. One of the best things about doing what I call "Loaded Alfredo" is that other than the sauce, there is hardly a recipe to follow- throw in whatever you have in your fridge/freezer- chicken, shrimp, peas, broccoli, prosciutto, ravioli, penne, fusilli, etc have all made varied appearances in this dish. This version has crispy prosciutto and broccoli, tossed with a chicken and cheese tortellini.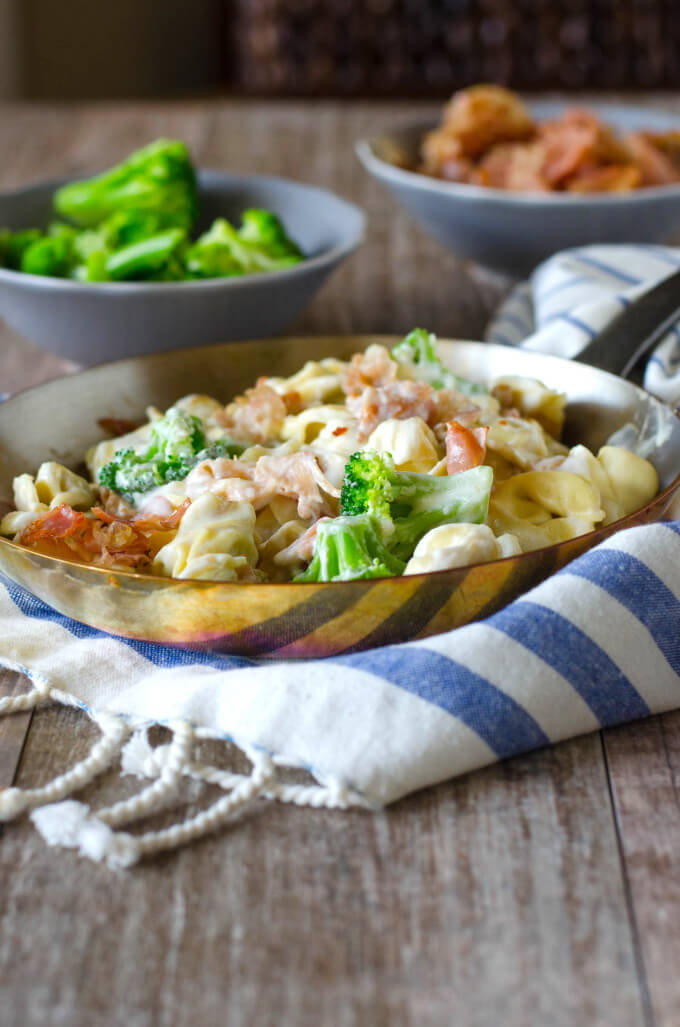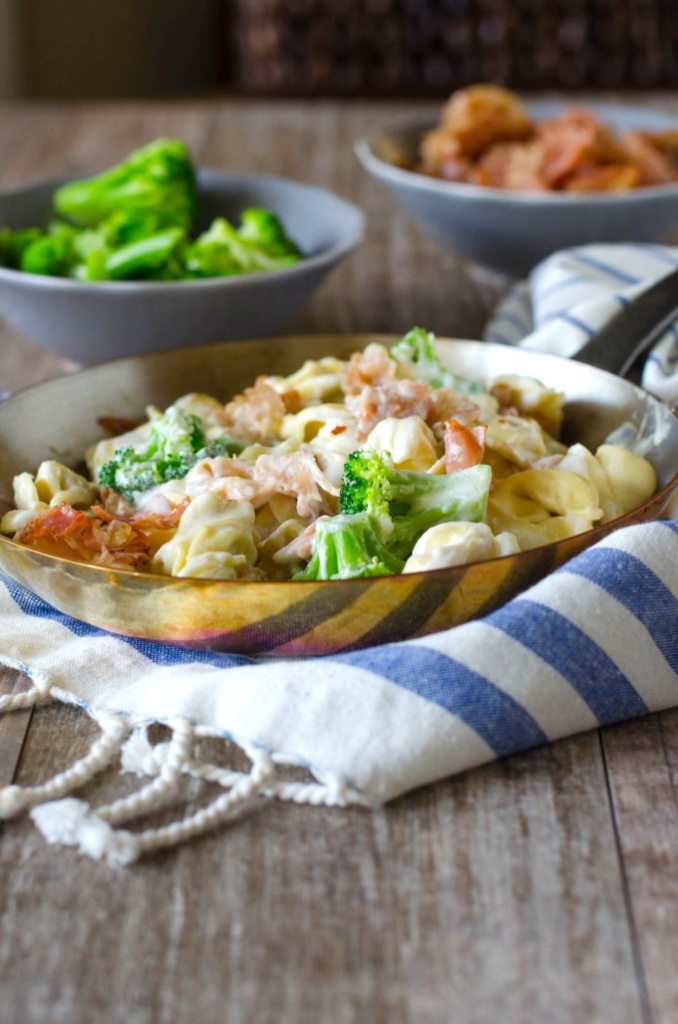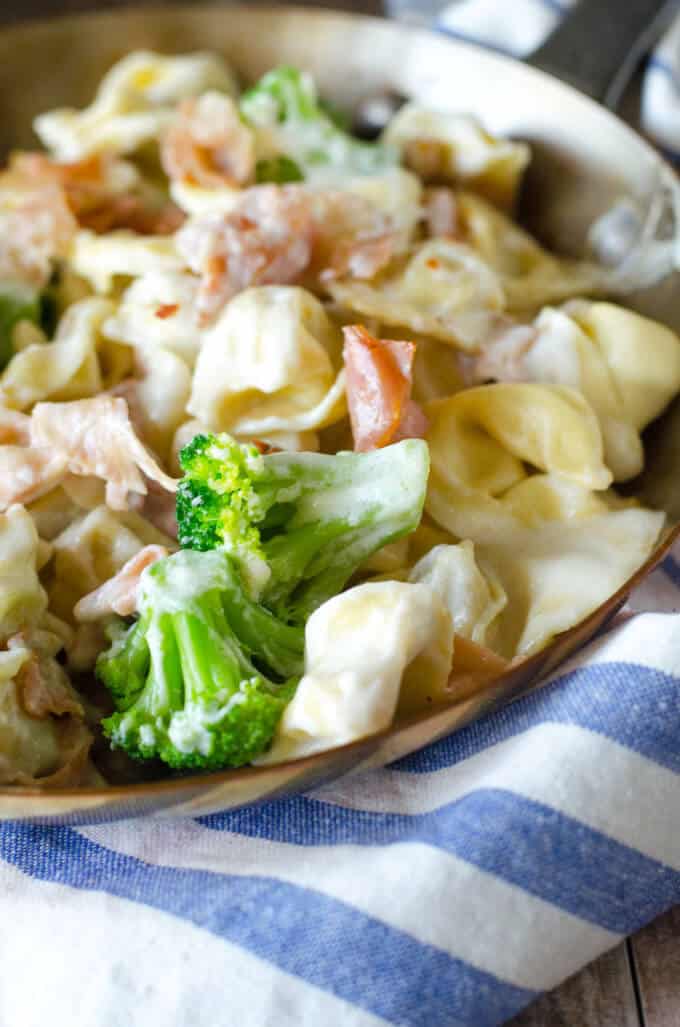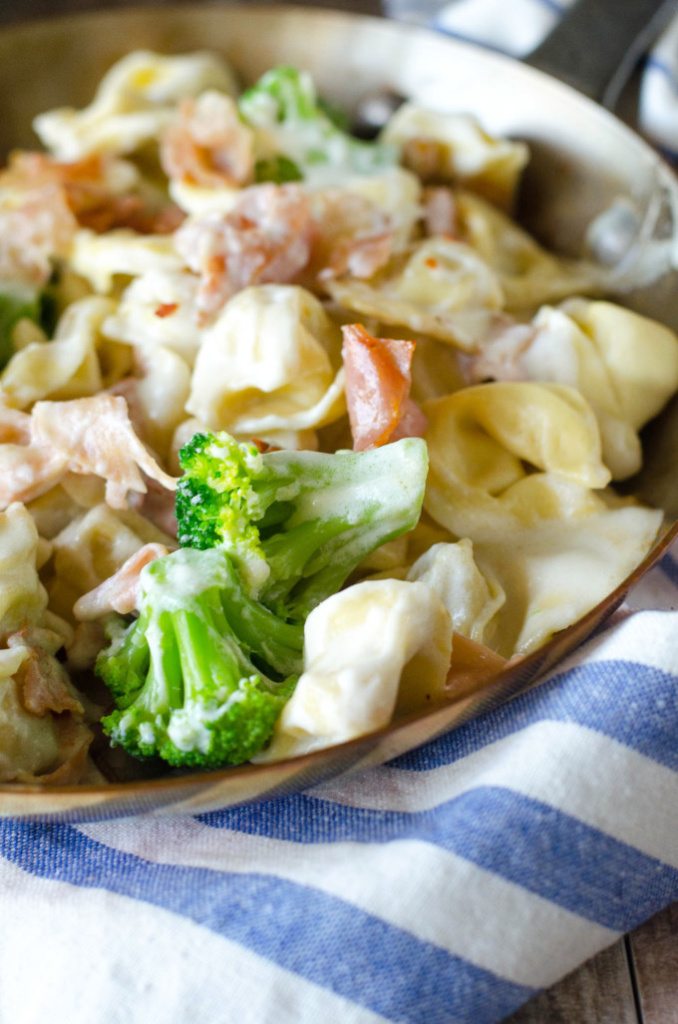 Loaded Tortellini Alfredo
Ingredients
1

lb

of fresh tortellini

1 1/2

recipes of Alfredo Sauce

1 1/2

cups

cooked broccoli

4

oz.

prosciutto

chopped.
Instructions
Bring a large pot of salted water to a boil, cook pasta according to package directions; drain and set aside.

In a large skillet over medium high heat, add 1 T olive oil. Toss in the prosciutto and cook until crispy. Remove from pan and set aside.

Prepare the alfredo sauce in the same pan as the prosciutto.

When sauce is ready, add the cooked tortellini, broccoli, and half the prosciutto. Toss together until evenly coated.

Divide into servings and top with the remaining crispy prosciutto. Serve immediately.