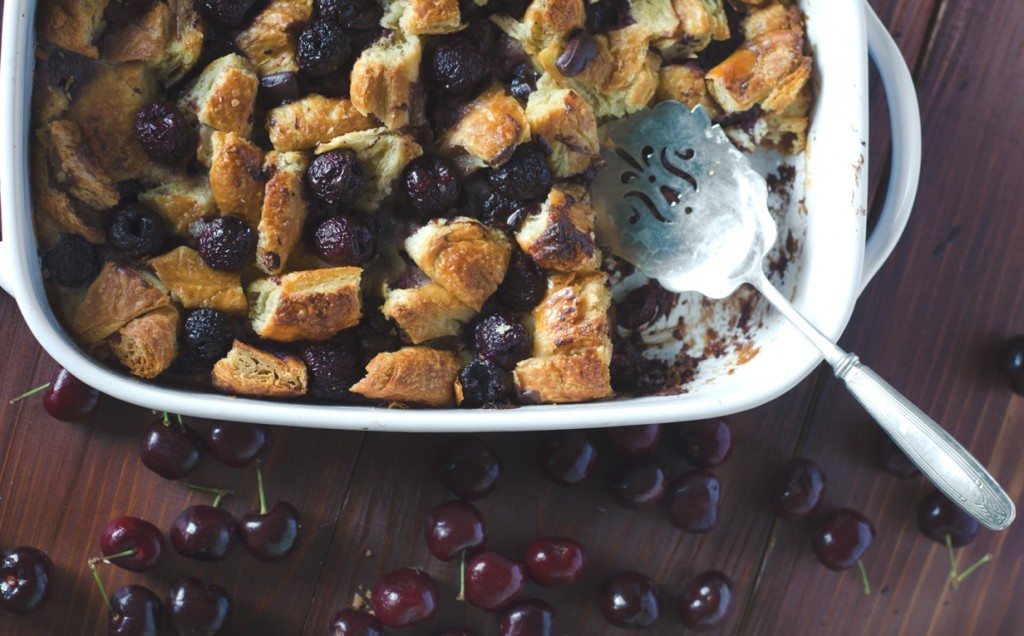 I got hungry again just typing out the title up there.
I have another recipe in mind for an incredibly easy summer dessert involving croissants, but because I have no sense of reasonable propriety, I went to Sam's Club and bought a box of croissants- roughly 2 dozen.
Do you know how many I needed? Two. TWO.
Okay, so…. let's make a really awesomely decadent bread pudding.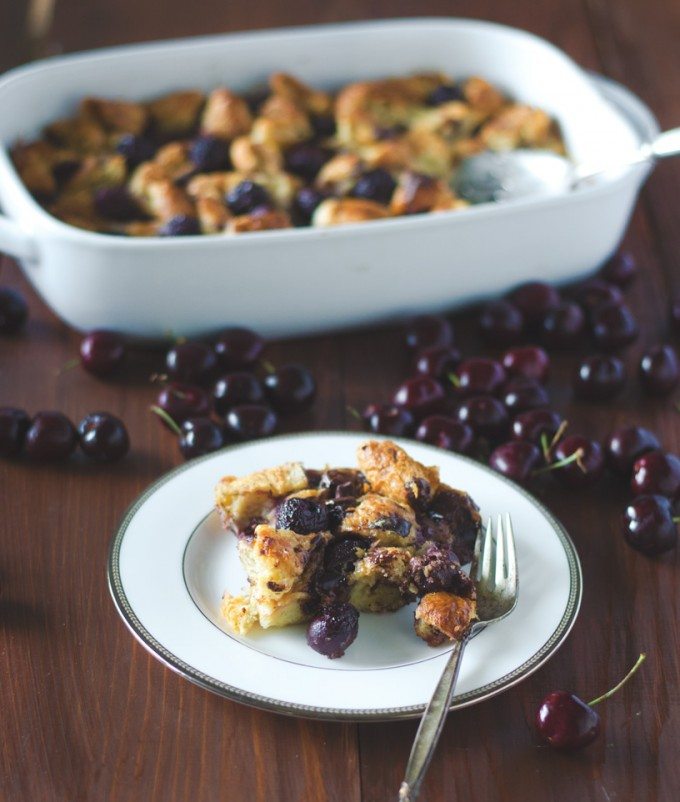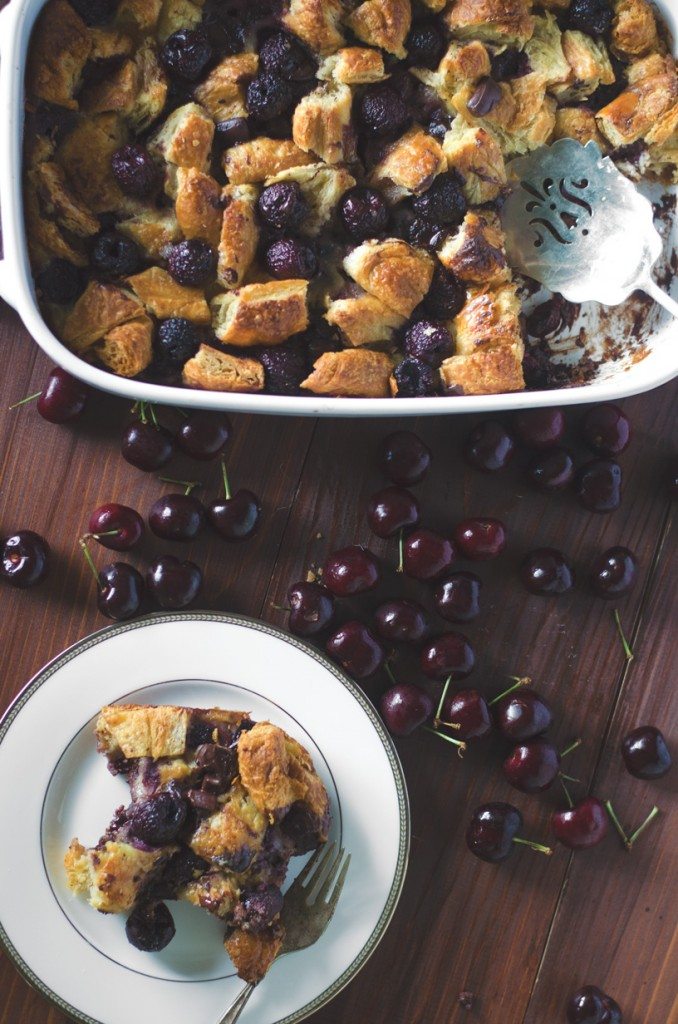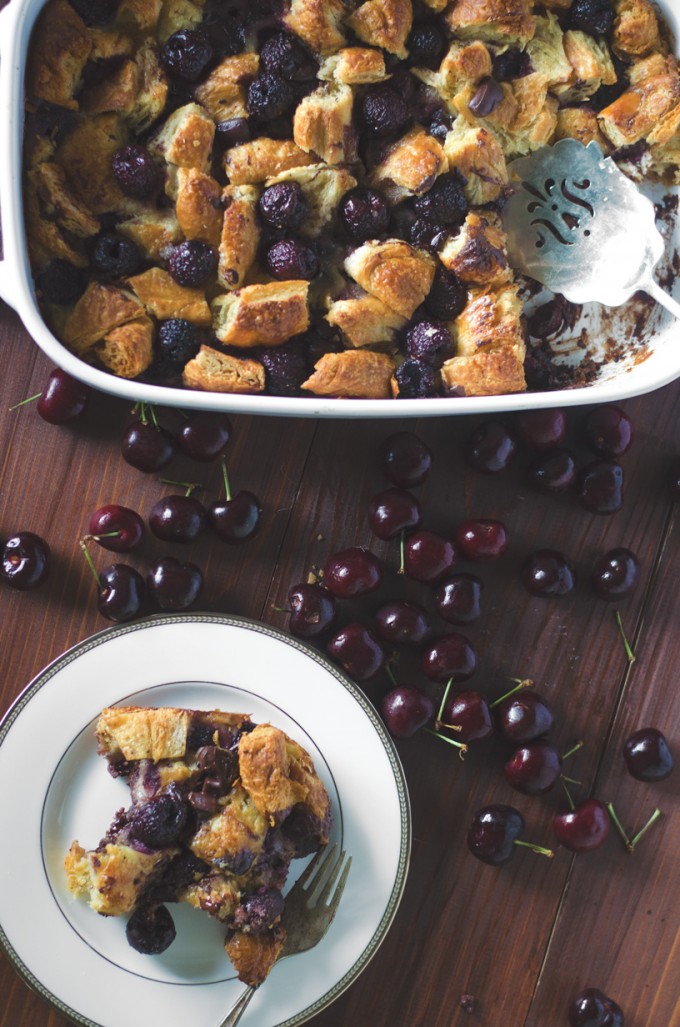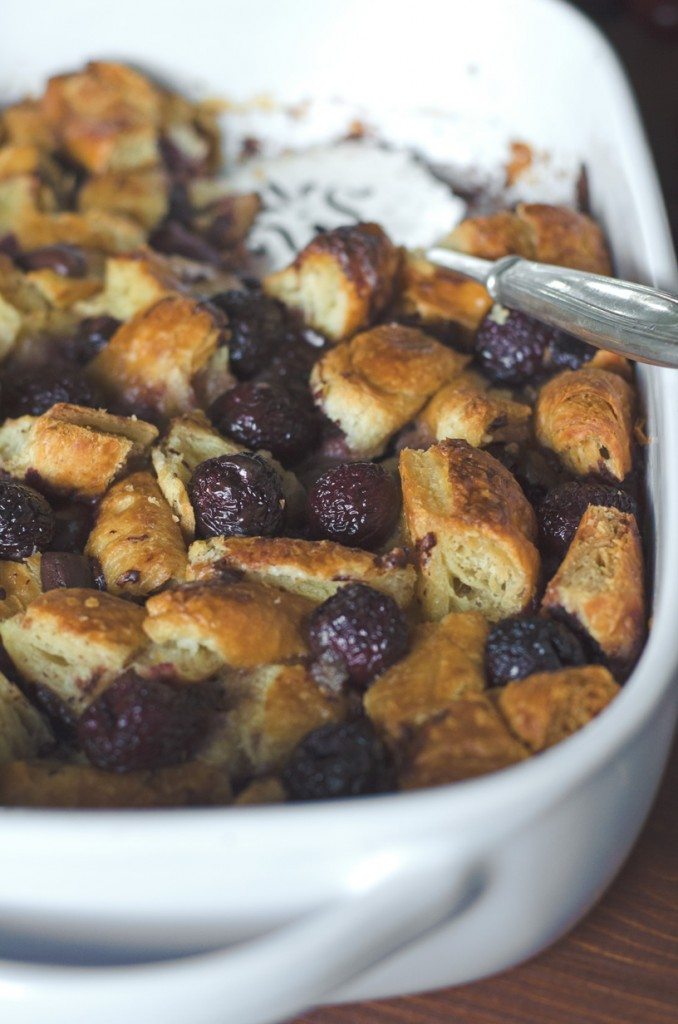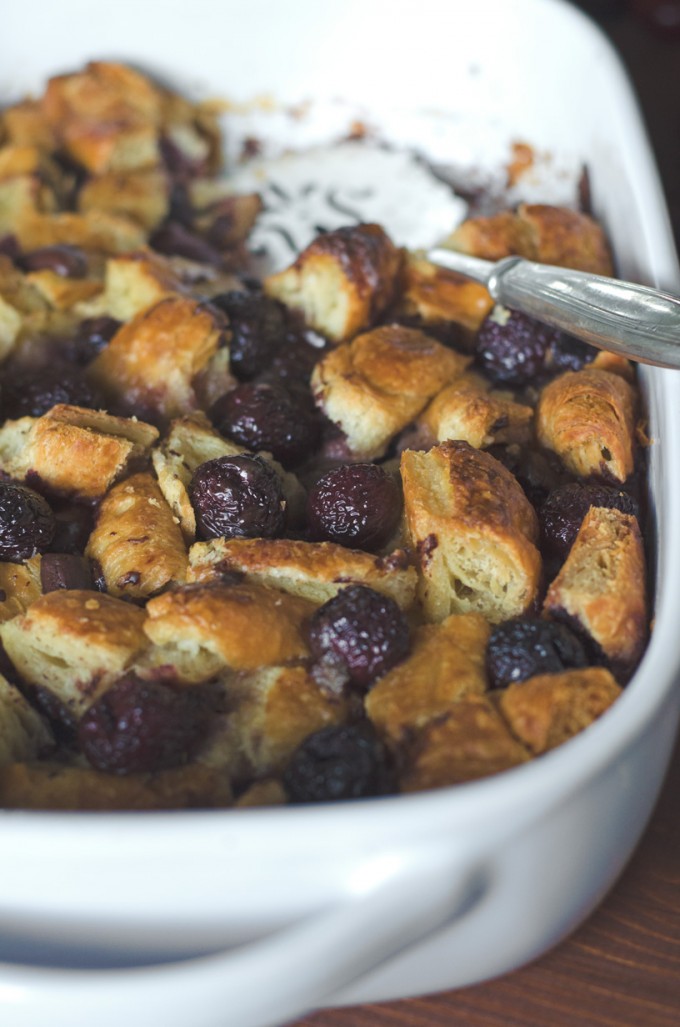 Since cherry season is upon us (finally!), I decided to use the beautiful fresh cherries that were rolling around and weren't a million dollars per pound. By itself, cherry is one of my favorite flavors, but combined with the lusciousness of silky dark chocolate, it's a whole other level of other-worldly. The addition of kirsch in the custard is very nice too, but I'm sure you could eliminate it if you desired.
I'd ask Dave whether he liked it, but he doesn't like 1. "wet" bread (which includes, but is not limited to, bread pudding and the bread in french onion soup) or 2. cherries.
…More for me.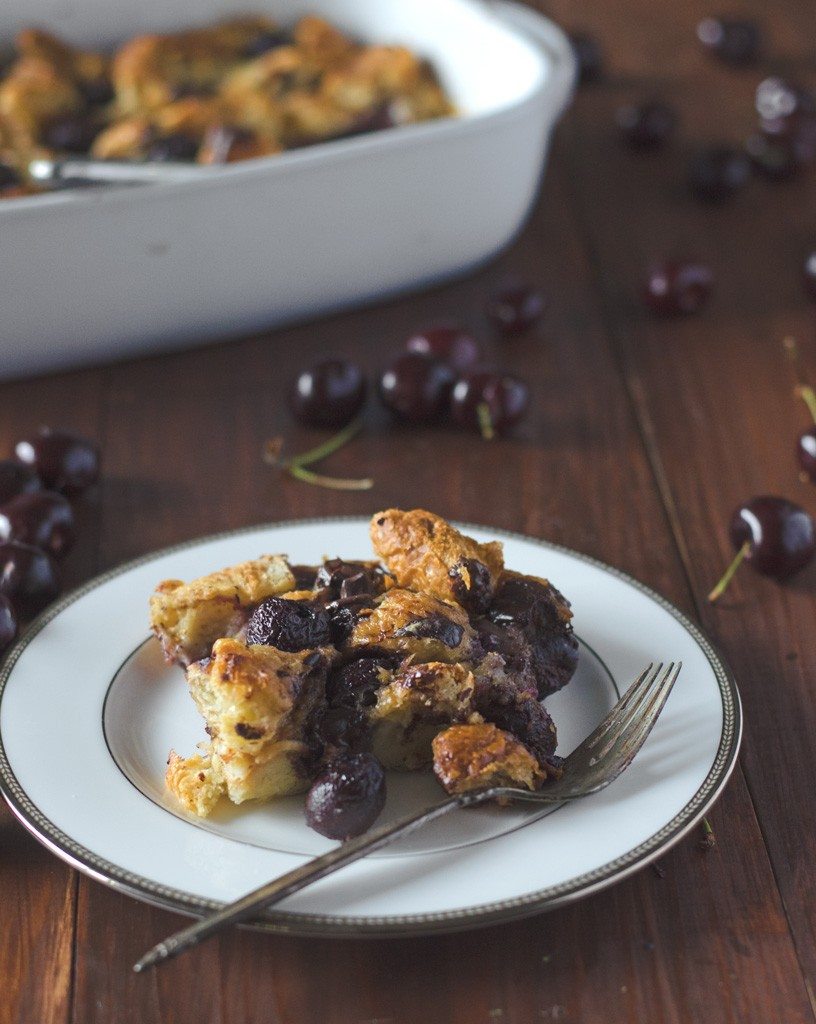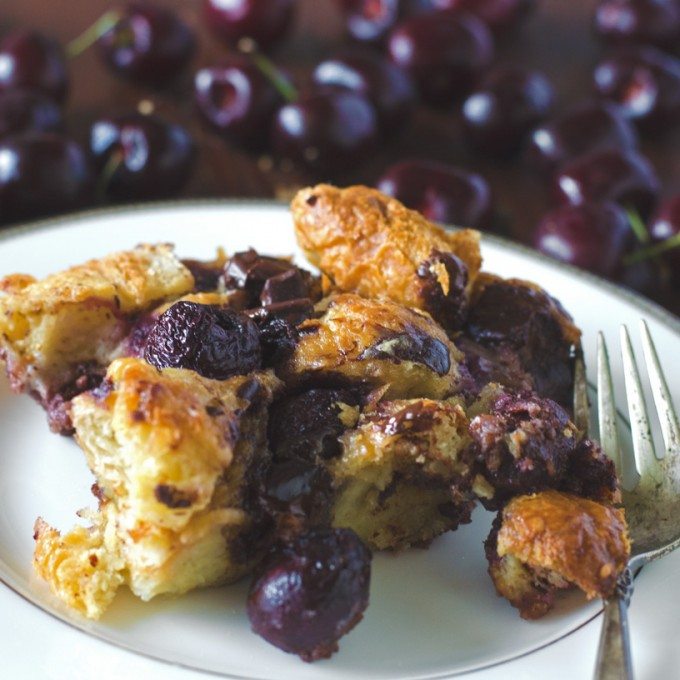 P.S. I just discovered Yummly, and I feel like a total dolt about it. Talk about a great tool for finding other great recipes! You can find me on Yummly here.
Dark Chocolate Cherry Croissant Bread Pudding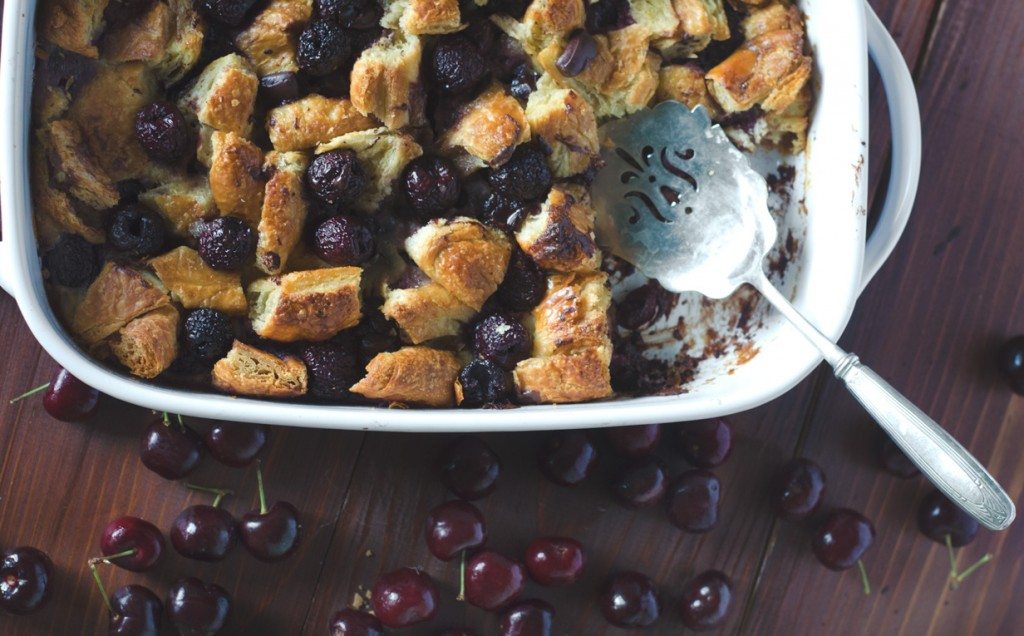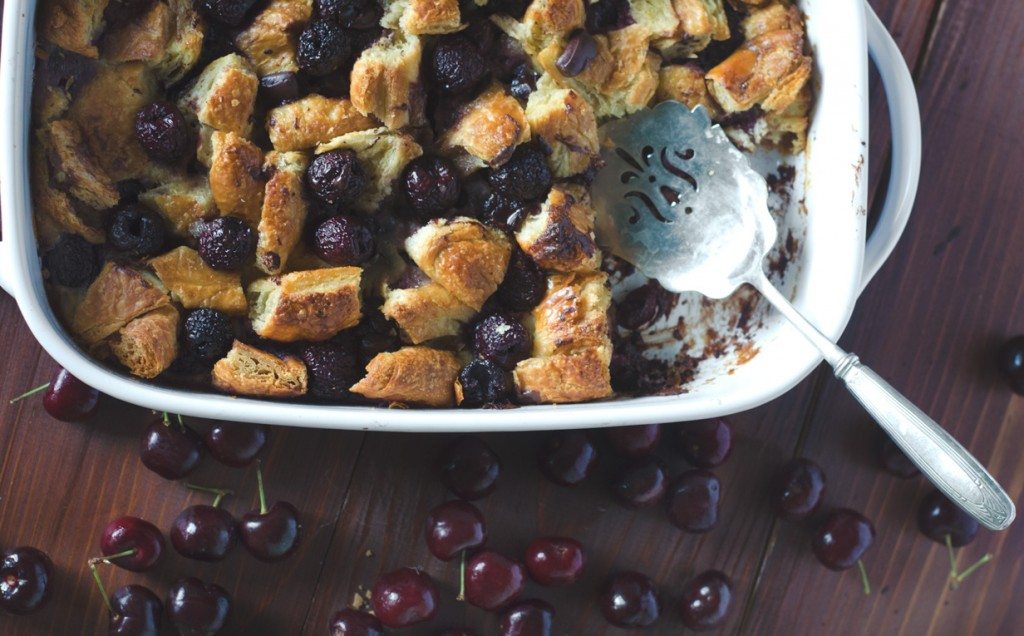 Ingredients
4 eggs
3/4 cup milk
3/4 cup cream
2 tsp vanilla extract
2 T kirsch (cherry flavored brandy, optional)
6-7 large croissants, cut into 2" pieces
1 lb fresh cherries, depitted
4 oz bittersweet chocolate, chopped
Directions
Preheat the oven to 375F.
In a large bowl, whisk together the cream, milk, eggs, vanilla and kirsch.
Spray a 13 x9 baking dish with nonstick spray. Then add the croissant pieces, cherries, and chocolate to the pan.
Pour the custard evenly over the top of the croissant pieces, then gently stir to coat.
Cover the pan with foil and bake in the preheated oven for 30 minutes. Uncover; bake for an additional 30 minutes.
Loading nutrition data...