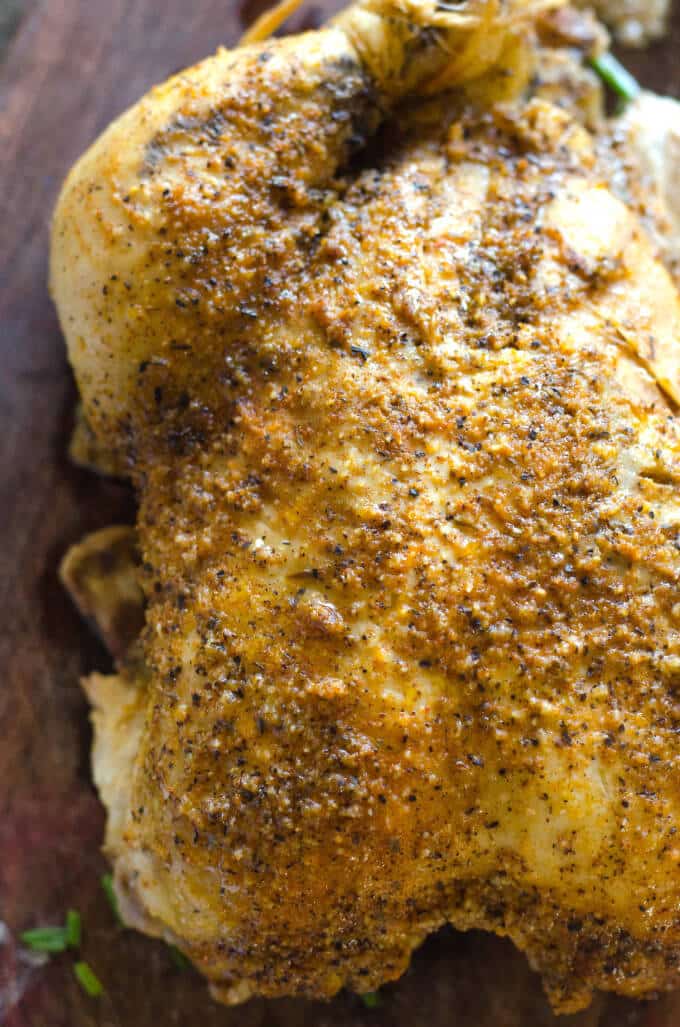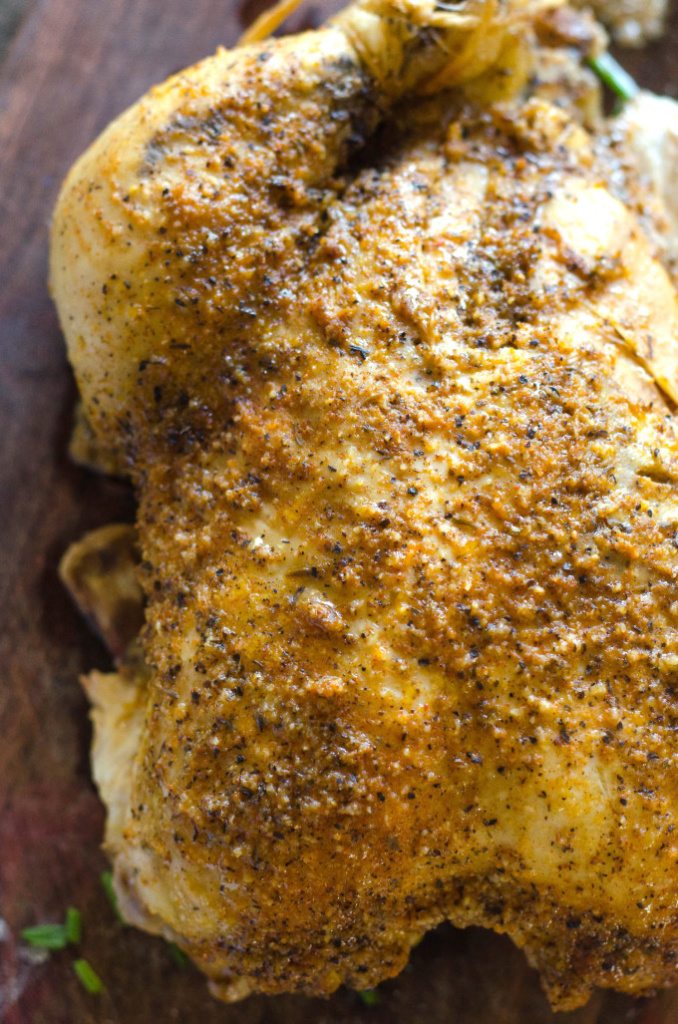 I love coming up with dishes that are essentially so simple that it doesn't even really necessitate a recipe. This is one of them.
I love rotisserie chickens- it's like the grocery store wants us to fight back against the "I'm too tired to cook" mental inclinations at the end of yet another long day. They are always delicious and can be used as-is, or to come up with a myriad of other dishes. I had a whole chicken in my freezer, so I thought I'd try and recreate it using my slow cooker. I rubbed the chicken down with the rub, threw it in there, and turned it on. Six hours later, I tested it to see if it was tender. I touched the leg and it fell off- always a good sign.
I used Lawry's Rotisserie Chicken seasoning, which is what they use at Sam's Club. There are several others, check your spice aisle for them.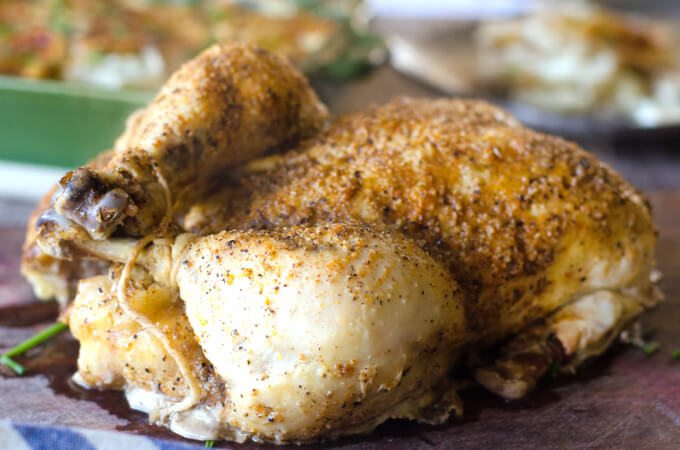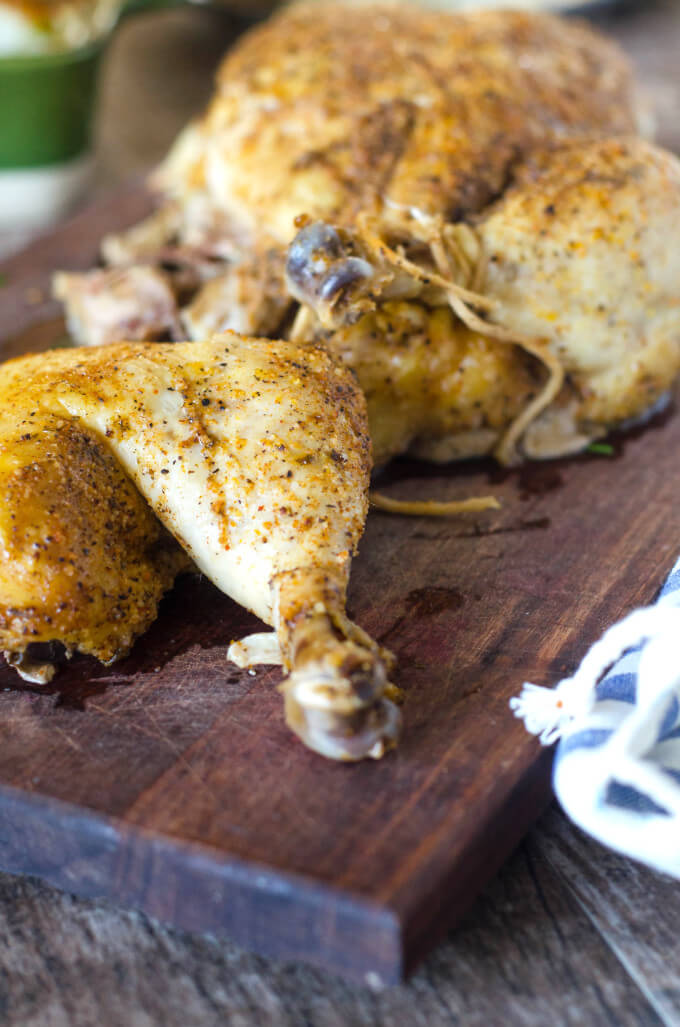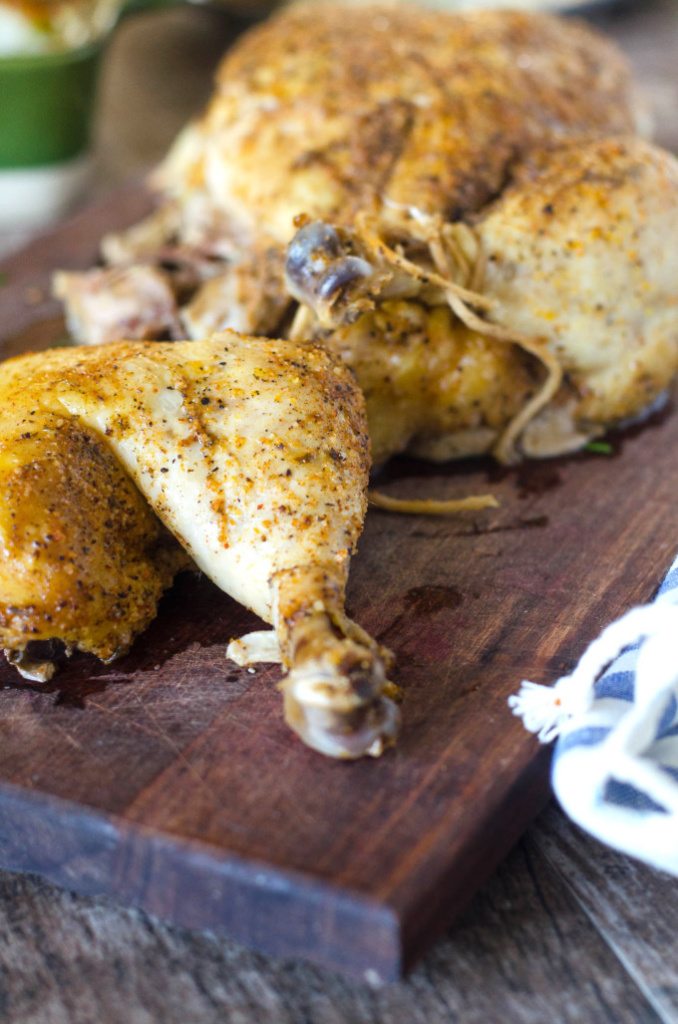 Crockpot Rotisserie Chicken
Ingredients
1

whole chicken

patted dry

3-4

T

rotisserie chicken seasoning

or as needed
Instructions
Rub the chicken with the seasoning, making sure to get underneath the skin as well.

Place in a slow cooker on LOW for 5-6 hours.