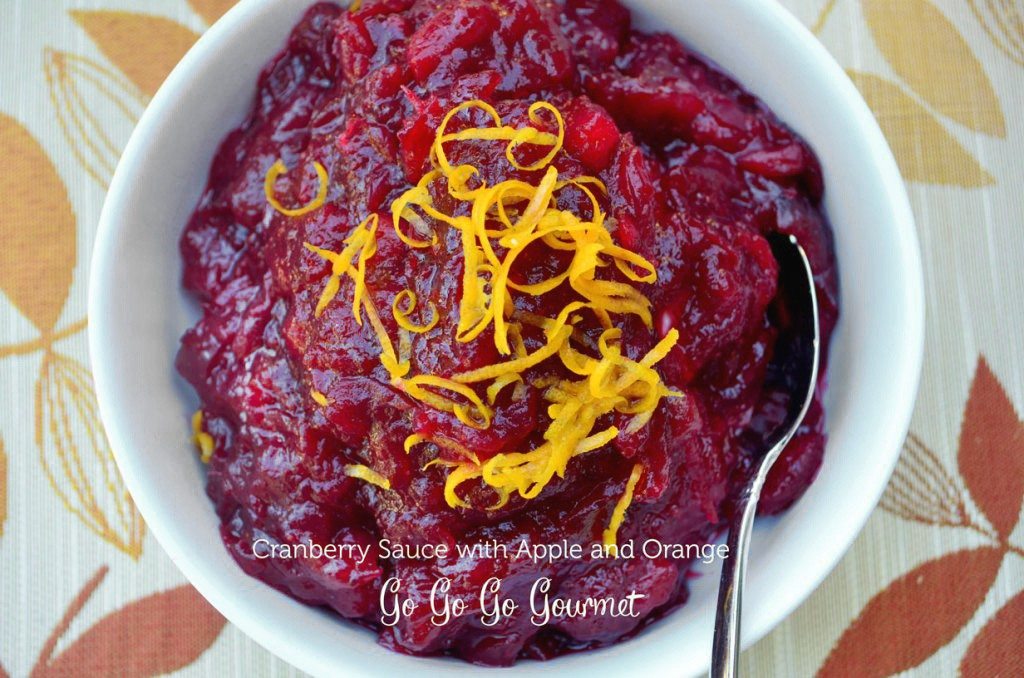 No rest for the weary here!
I've been busy over the past three days, as evidenced by this Facebook post. l've been cooking up a storm- a precursor to Thanksgiving, if you will. I thought it was important to put together a "Go Go Go" Thanksgiving- especially since I'm so grateful to everyone that reads, likes, comments, retweets and pins my posts. So, whether you are hosting dinner or just contributing a dish or two, I got ya babe!
I ended up with a bunch of dishes, and when I did the backwards math- SURPRISE! I had to start now. Oh jeez. Let's go. Saddle up, everybody, we've got a big ol' meal to make.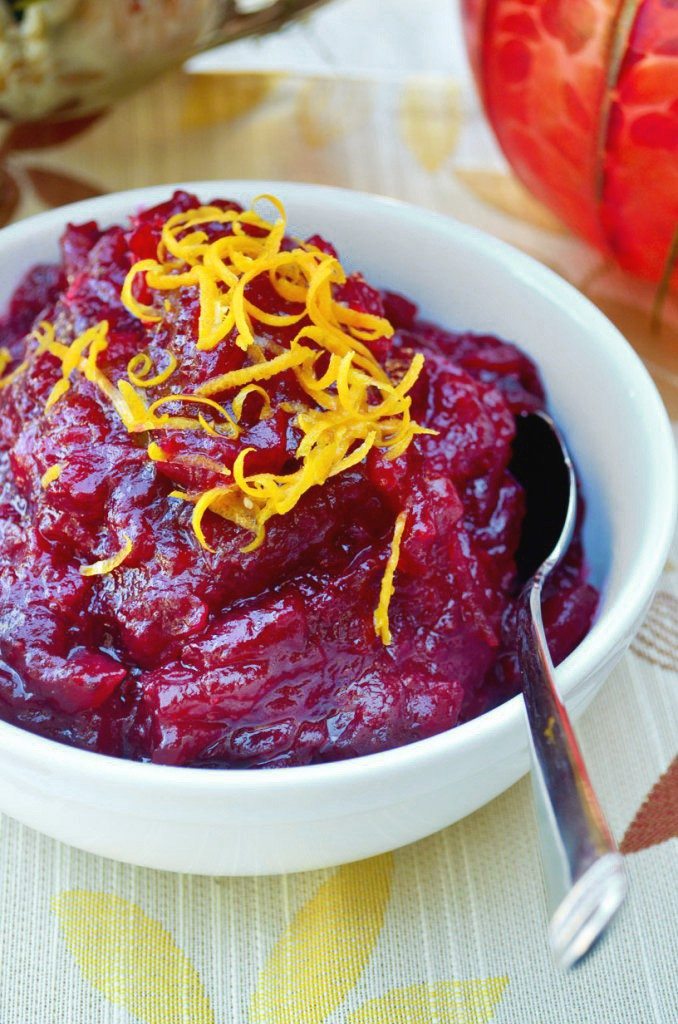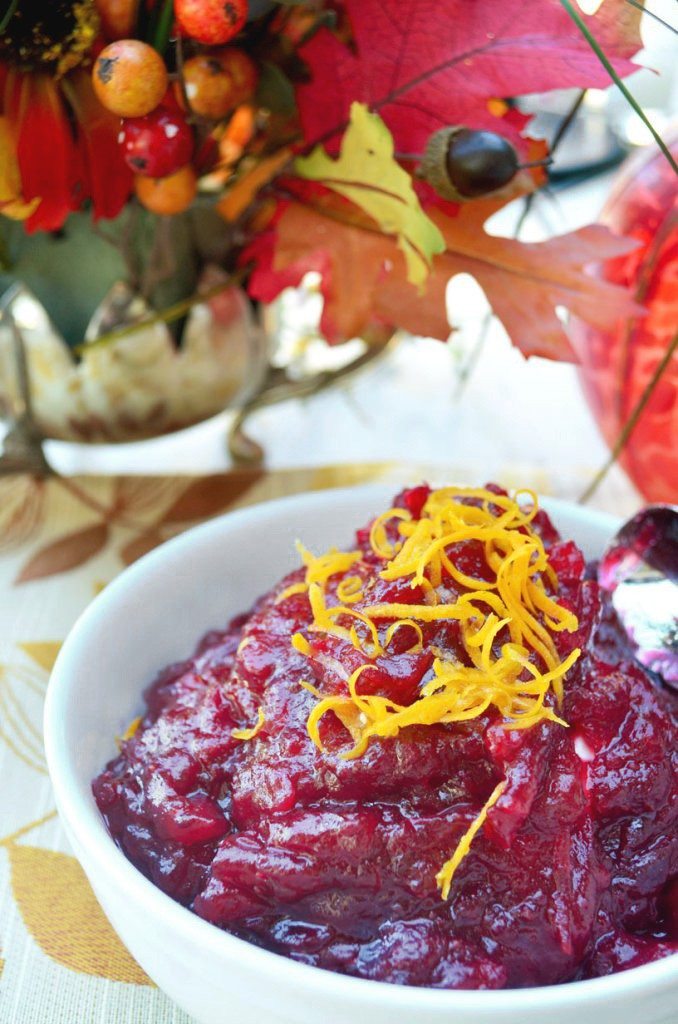 Cranberry Sauce with Apple and Orange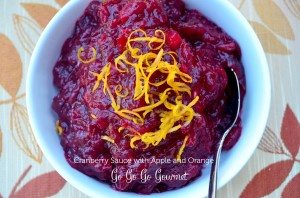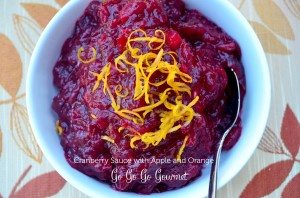 Ingredients
2 bags fresh cranberries
2 large apples, peeled and diced
2 oranges, zested and juiced
1 cup water
1 cup sugar
1/3 cup brown sugar
Directions
Combine cranberries, apple, orange juice, orange zest, water and sugar in a saucepan over medium heat. Stir occasionally, so sauce does not burn on the bottom. After 25 minutes, turn heat down to medium low and stir more frequently Cook for approximately another 10-15 minutes, until thickened.
Loading nutrition data...
NOTE: When I originally posted this recipe, it called for 1 1/4 cups white sugar. While making it, I had a flashback to using a combination of brown sugar and white sugar. I have amended the recipe to reflect as such, but using all white sugar would be fine (if you didn't have brown).