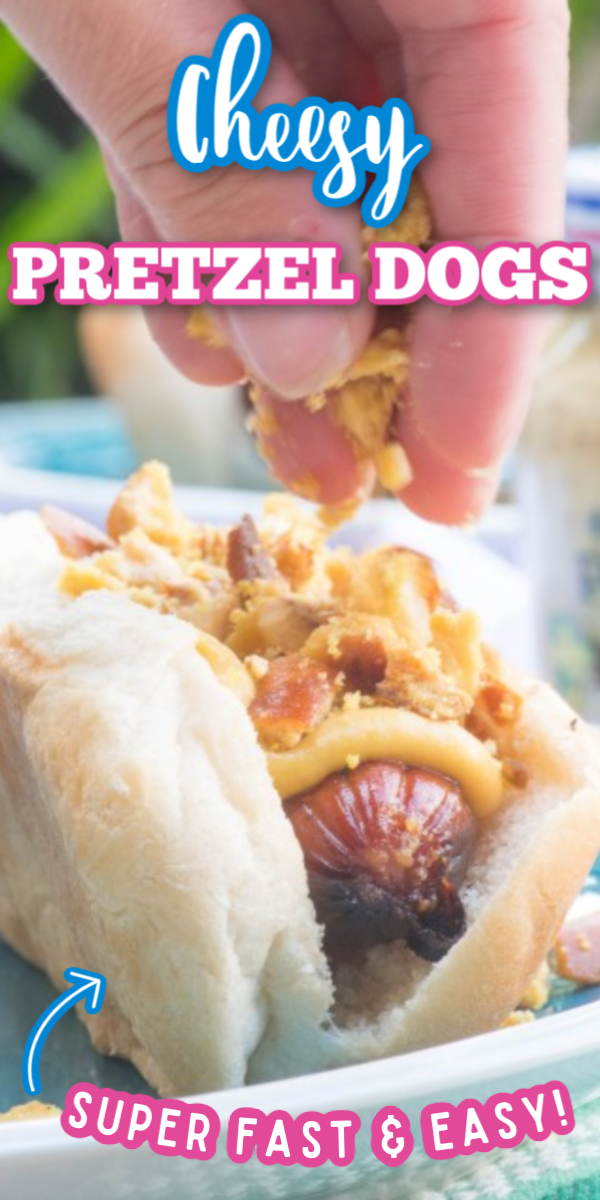 These Cheesy Pretzel Dogs are a fast and easy summer dish that have a surprising burst of flavor, sure to be a hit with kids!
This post has been sponsored by The Kraft Heinz Company. All thoughts and opinions are my own. #GrabGoWow
One of my favorite snacks EVER are Honey Mustard Pretzels. I love them so much that I can't have them in the house. I will go through the entire bag.
In one day.
Shameful.
But they are just so good! There is just something about a salty/sweet combo that is completely intoxicating to me.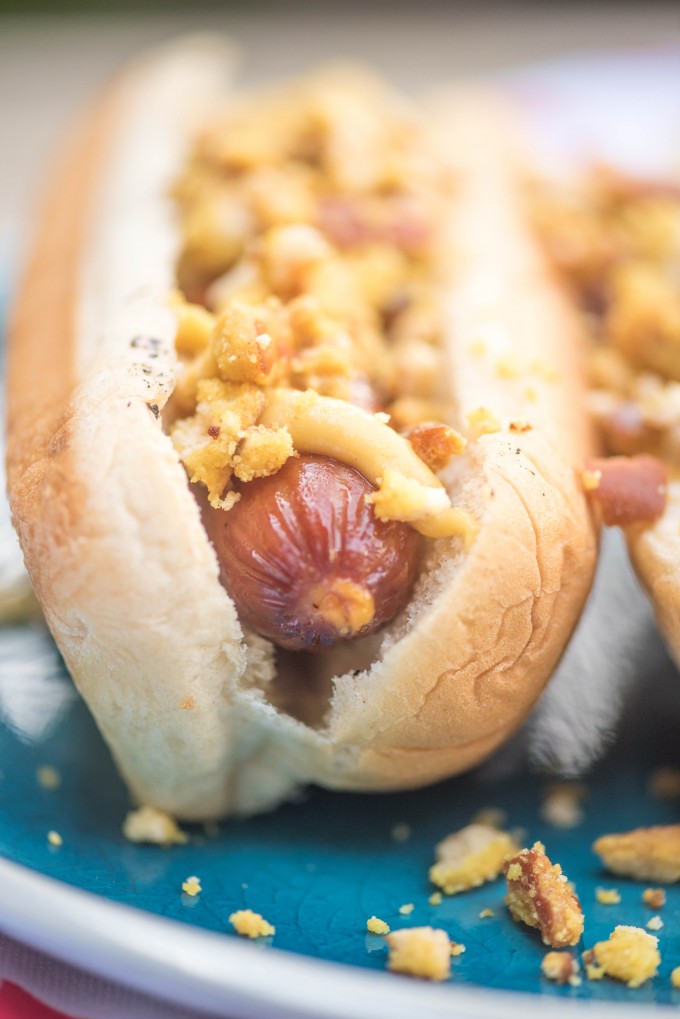 I was intrigued by this recipe that I came across from Kraft, which combines some of my family's favorite things- cheese, hot dogs, honey mustard, and pretzels. Although I had never heard of such a combination before, I figured it probably couldn't be bad if it had so many different things we loved in it! Right?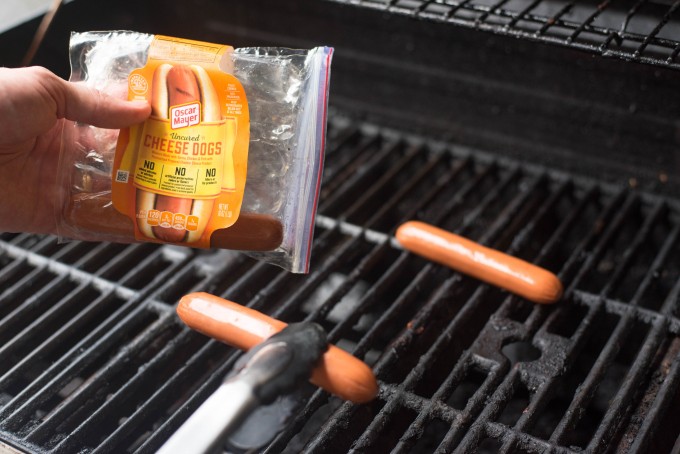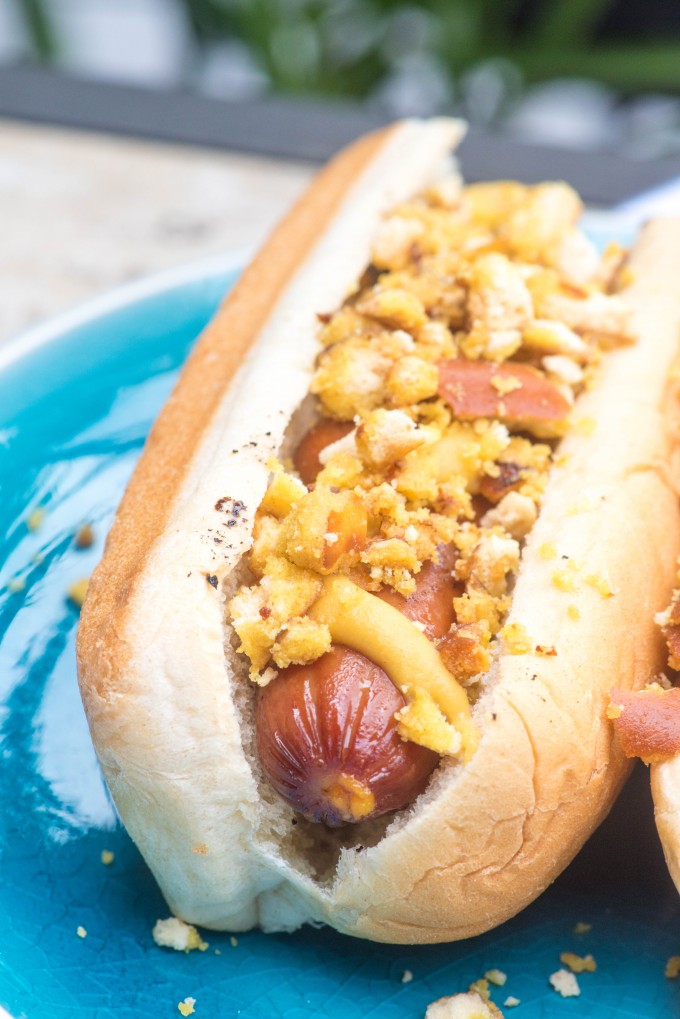 I was correct. You know how some people swear by putting potato chips on sandwiches? I mean, even restaurants are following suit by putting chips on massive burgers now! These are kind of like that.
Hot dogs are a summer staple- fast, easy, juicy and on a pillowy soft bun. The pretzels here add a really nice crunch and change of texture. The recipe called for Grey Poupon Savory Honey Mustard, but it wasn't carried at my store. I mixed 1 tablespoon of honey into 1/4 cup Grey Poupon Country Dijon Mustard as a substitute. Instead of using just plain pretzels, I actually used my beloved Honey Mustard pretzels, which really amped up the delectable honey-mustardness of it all.
I also recommend using Grey Poupon's Spicy Brown mustard would be awesome paired with some Thai Sweet Chili pretzels, which was another combination that we tried. Really, Grey Poupon has about 10,000 kinds of mustard, so you can really make this recipe your own. This recipe was a hit with Jonathan, so I assume other kids would love it too . The recipe calls for Oscar Mayer Cheese Dogs, but I think they would be just as good with plain Oscar Mayer hot dogs.
I'm really liking that this gives us a fun new way to enjoy a summer staple, and everyone can really make it their own!
If you're looking for more simple summer recipes, make sure you click over to the Grab Go Wow site here– you'll find tons! And be sure to look out for ways to save on Kraft & Heinz products all summer long.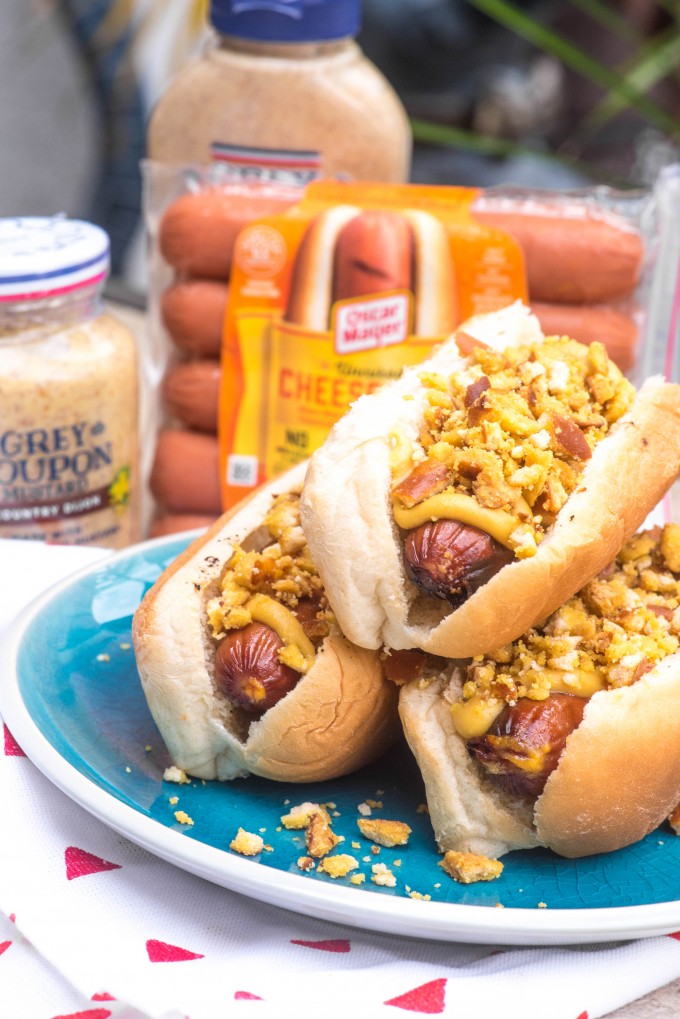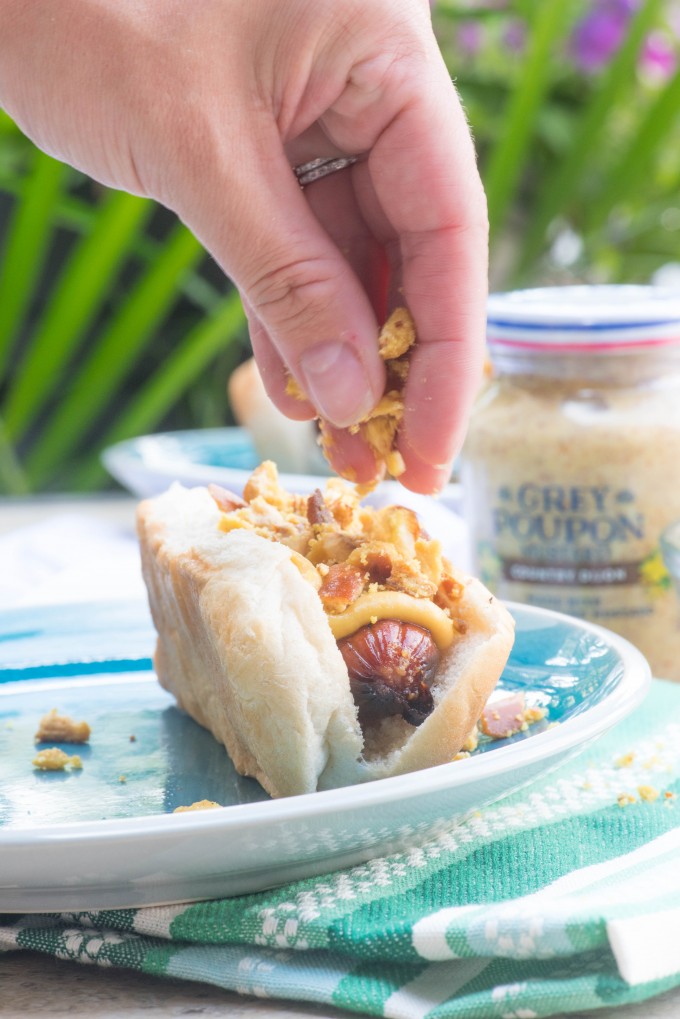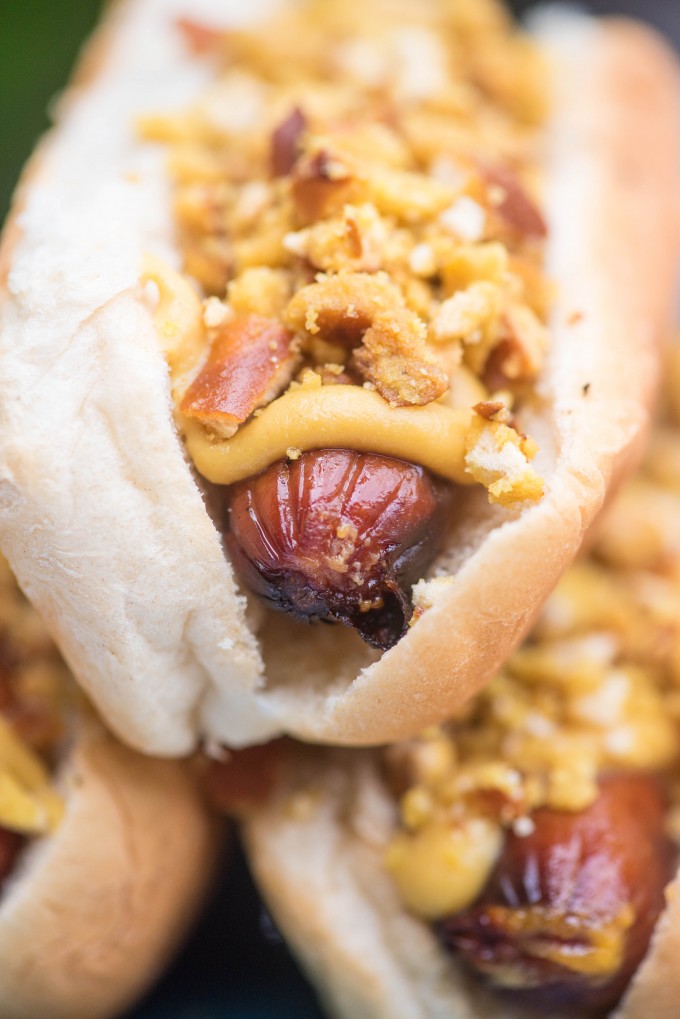 Tools needed to make this pretzel dog recipe:
This recipe is hardly a "recipe" at all! It's super easy and all you really need is a grill. I love my [easyazon_link identifier="B07GL7PNPQ" locale="US" tag="gogogogo03-20″]Traeger grill[/easyazon_link] if you're in the market for a new one.
If you liked these homemade pretzel dogs, check out these other great summer BBQ recipes:
Cheesy Pretzel Dogs
These Cheesy Pretzel Dogs are a fast and easy summer dish that have a surprising burst of flavor, sure to be a hit with kids!
Ingredients
4

OSCAR MAYER Cheese Dog

4

hot dog buns

4

tsp.

GREY POUPON Savory Honey Mustard

1/2

cup

crumbled honey mustard pretzels
Instructions
Heat grill to medium heat.

Grill cheese dogs 7 to 9 min. or until heated

through, turning occasionally.

Place in buns; top with mustard and crumbled

pretzels.
SaveSave