This White Chocolate Mint Pot De Creme recipe will have you feeling classy and sophisticated at your holiday get together!
This 7 ingredient recipe is super easy and fun to make and serve to your guests!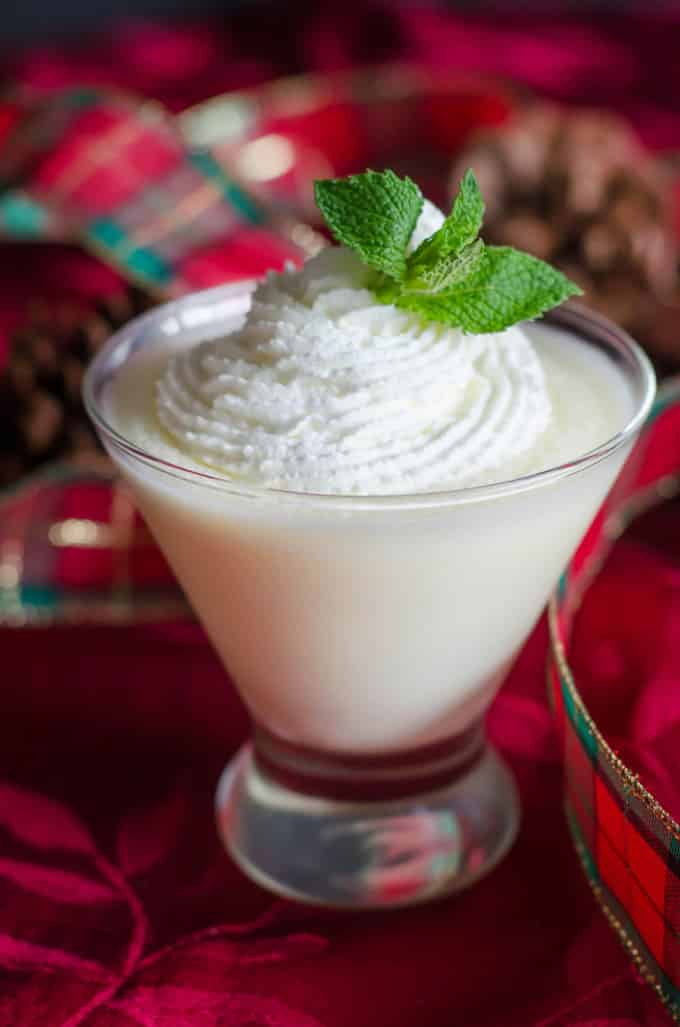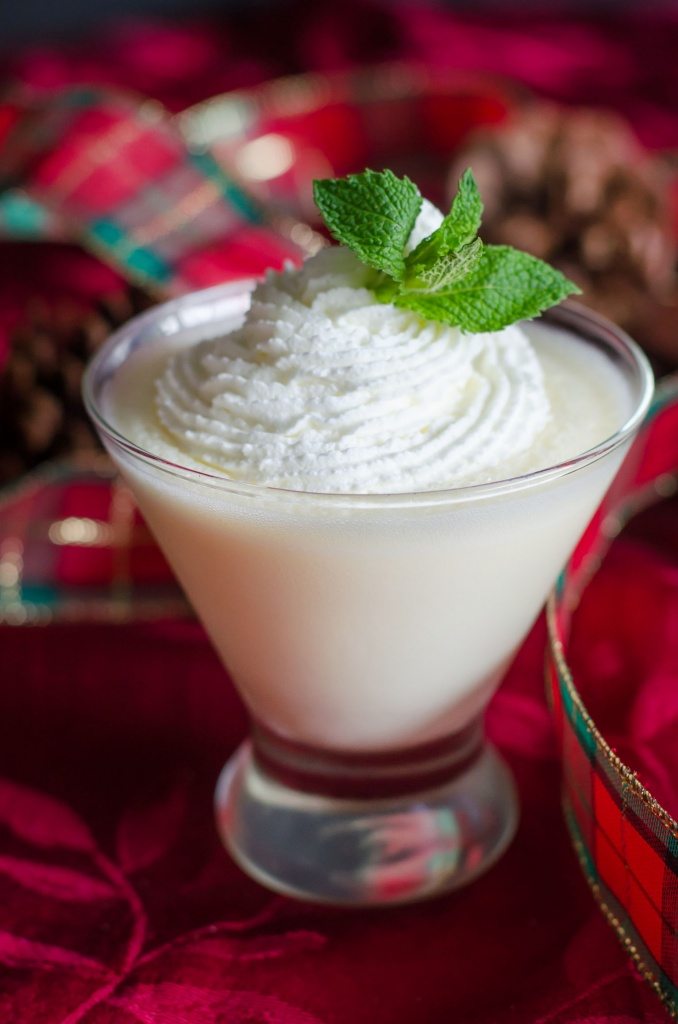 For our honeymoon, we went to Hermitage Bay in Antigua. It was a beautifully exceptional trip- a small, quiet but high-end resort, with individual huts built into the side of a cliff overlooking the water. It was breathtaking.
But more than the view, I was interested in Hermitage Bay because of their culinary reputation. Although they were a newer resort, they had already earned a variety of travel awards, and were renowned for their food-with good reason. The food was so excellent that we kept a list of everything we ate while we were there- it was quite an extensive list!
But there was one dish that I had while I was there that I never forgot- the White Chocolate Mint Pot de Crème I had for dessert one night. It was a revelation! The hint of mint was just right for those hot nights, and while I typically am not a white chocolate fan, this was just delicious. The memory of that little pot of creamy perfection popped into my head the other night when brainstorming ideas for our Christmas party. Although I didn't have a recipe, I decided to come up with one.
I was pleasantly surprised to find out how easy they are to make- simply cook some ingredients over the stove, then pour over chocolate in a blender and run until smooth. Pour the custard into some pretty glasses and chill! They are a breeze- and you sound so sophisticated telling people they're eating a super-chic pot de crème (FYI, pronunciation is pō-de-krehm).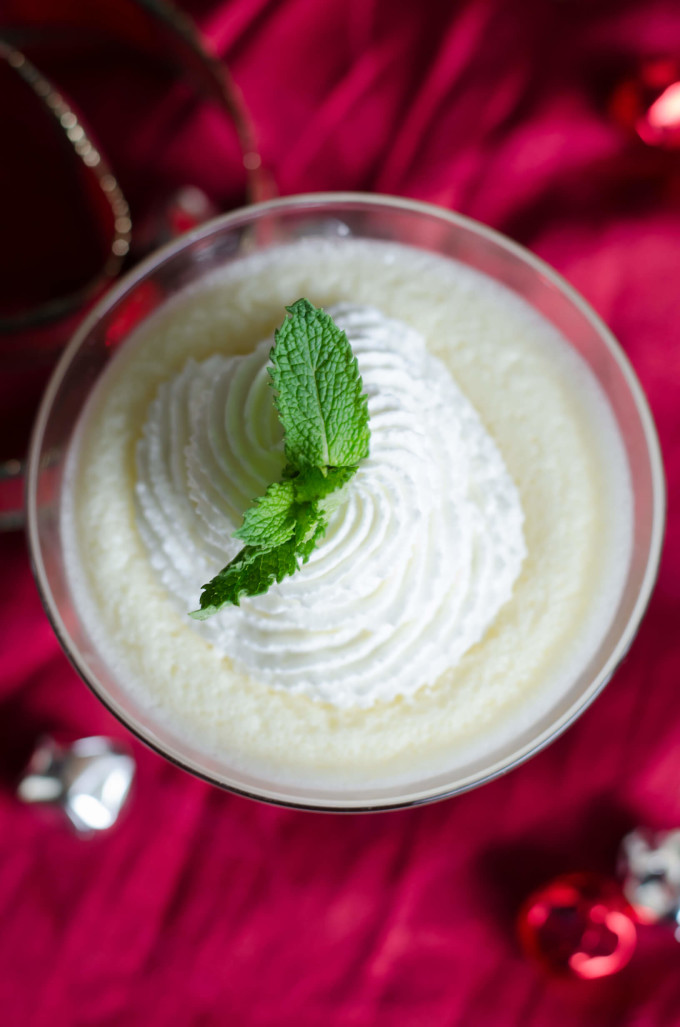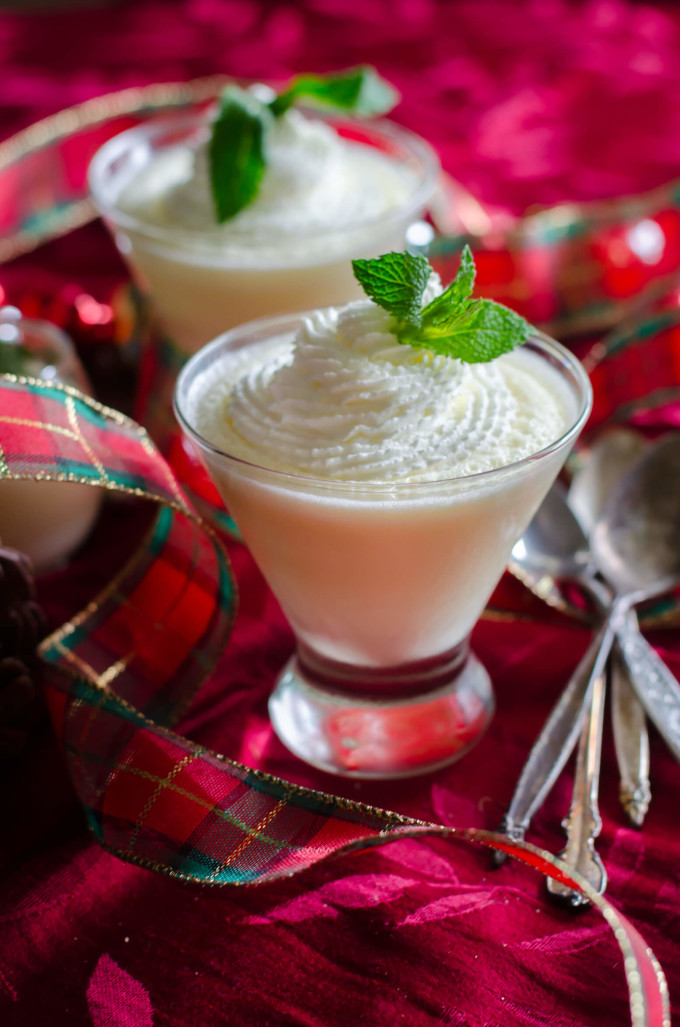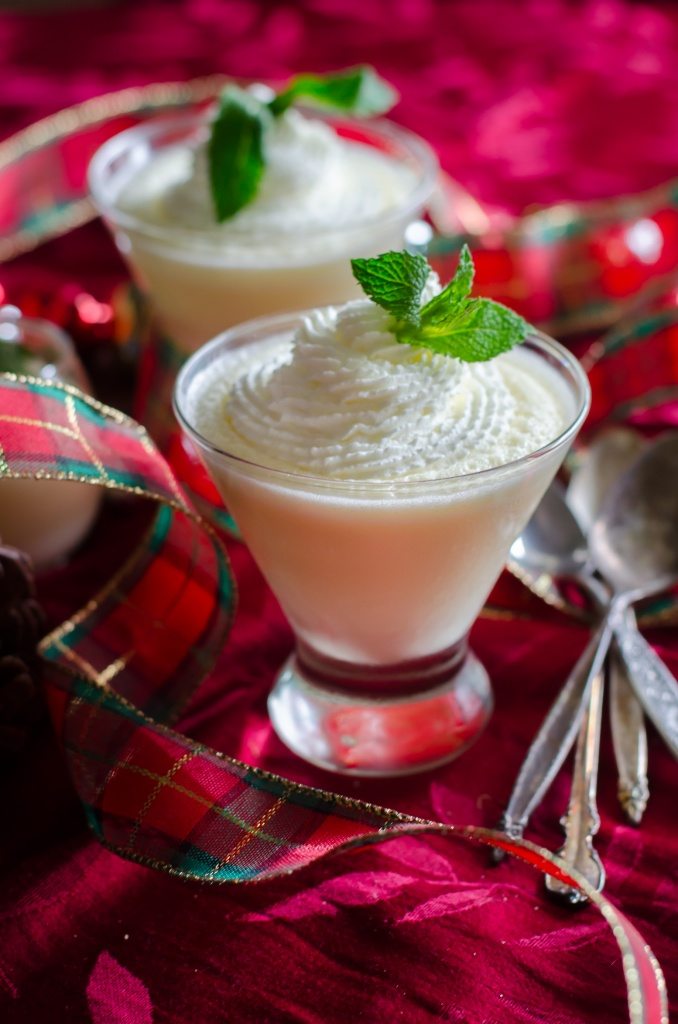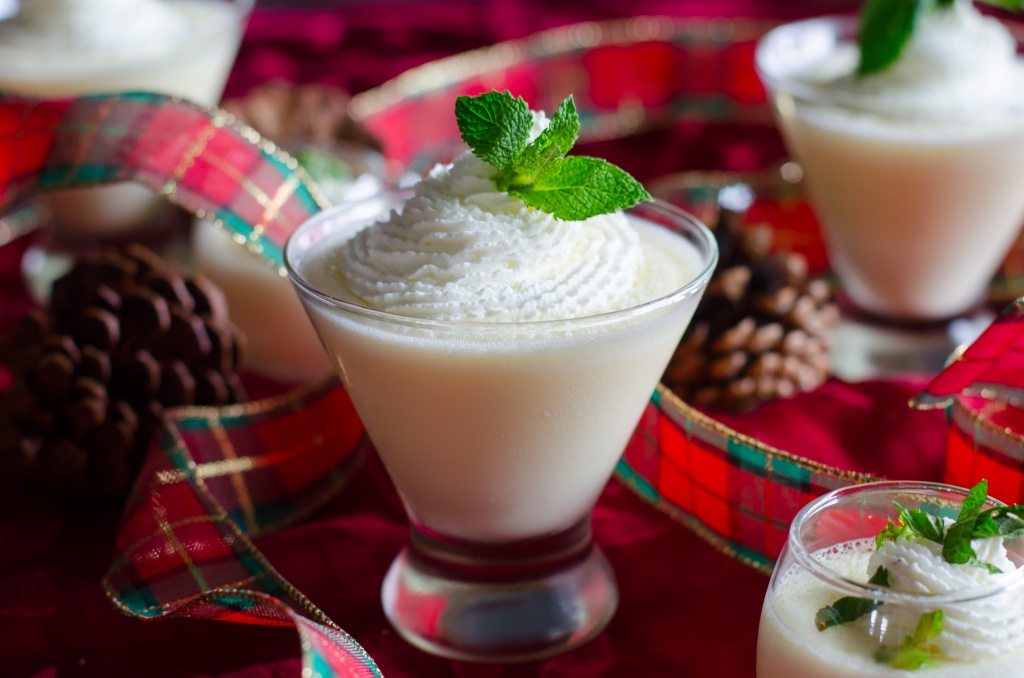 What you'll need for this recipe:
Blender- I recommend using a blender to blend your custard until it's smooth. This [easyazon_link identifier="B00EI7DPI0″ locale="US" tag="gogogogo03-20″]Multi-Function Blender[/easyazon_link] should do the trick and it even has twelve programmed settings.
Saucepan- This saucepan is perfect for making your custard in, and is great for easy cleanup! You can get yourself a [easyazon_link identifier="B00008CM69″ locale="US" tag="gogogogo03-20″]Stainless Saucepan[/easyazon_link] here!
Cups- These [easyazon_link identifier="B000NSGZ58″ locale="US" tag="gogogogo03-20″]Glass Dessert Dishes [/easyazon_link] are perfect for serving and enjoying your White Chocolate Mint Pot de Creme in!
If you enjoyed this White Chocolate Mint Pot de Crème, then check out these:
Perfect Christmas Almond Spritz Cookies
White Chocolate Mint Pot de Creme
Ingredients
12

oz

white chocolate

2 3/4

cups

cream

divided

1/2

cup

whole milk

6

egg yolks

1/4

cup

sugar

2

sprigs mint

1

T

powdered sugar
Instructions
Place the white chocolate in a blender.

In a heavy bottomed saucepan, whisk together 1¾ cups cream, milk, egg yolks and sugar. Place the pan over medium heat and add the mint. Stir constantly until the mixture begins to simmer. When the custard is thick enough to coat the back of the spoon, remove from heat and remove the mint.

Pour the hot custard into the blender. Run the blender until the mixture is smooth.

Divide the mixture between 6 cups. Refrigerate the cups for 3 hours until the mixture is set.

Whip together the remaining cream and powdered sugar until soft peaks form. Top the pot de crèmes with whipped cream. Garnish with additional mint, if desired.