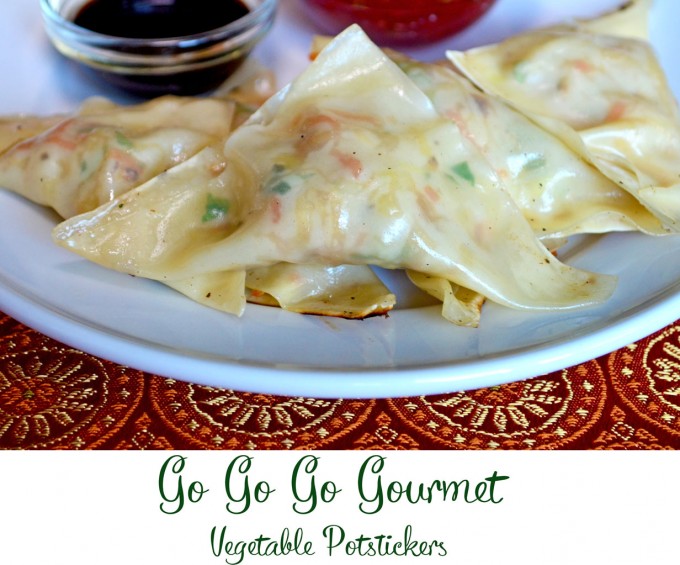 So that other half head of cabbage you have leftover from making the Asian Coleslaw? Well, here you go.
Be aware, you might fumble through the assembly of your first few potstickers, but I have full confidence that you will get the hang of it quickly. The key is really to make sure you aren't overstuffing your potstickers- the wrappers will tear or they won't seal, then explode, then you'll curse. Once you get the hang of it, it is simple to set up an assembly line- I normally do about six at a time, using a paper towel dipped in water to wet all my edges quickly.
These are always a popular snack or party appetizer, but I have done them as a dinner and/or side dish. There are a multitude of dipping sauces out there that you can use- I always reach for soy sauce, Thai Sweet Chili sauce, and Chinese Hot mustard.
Oh! Also. If you have leftover filling, or are looking for something a little different, this is also a great filling for egg rolls. The wrappers are typically sold in grocery stores by the potsticker/wonton wrappers. You can either fry them in oil on the stove, or (if you're feeling guilty or particularly pious) spray them with cooking spray and bake them at 375 until browned.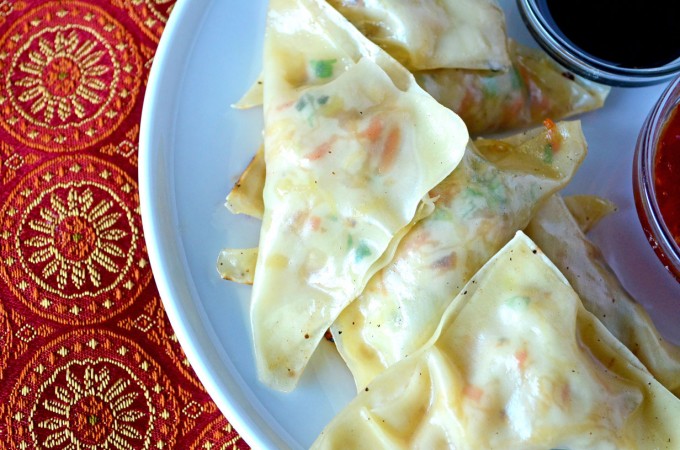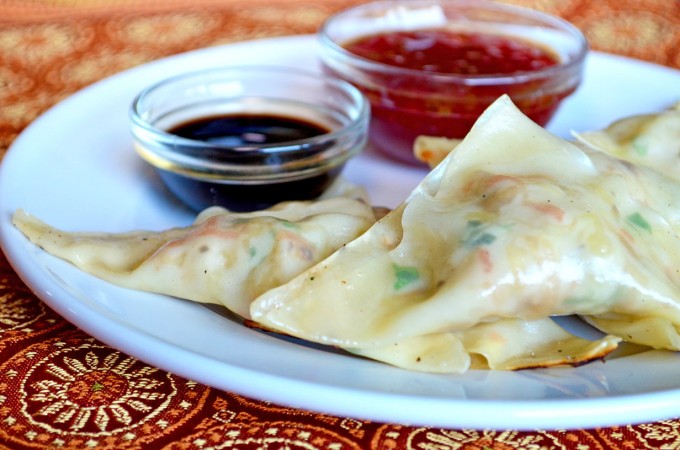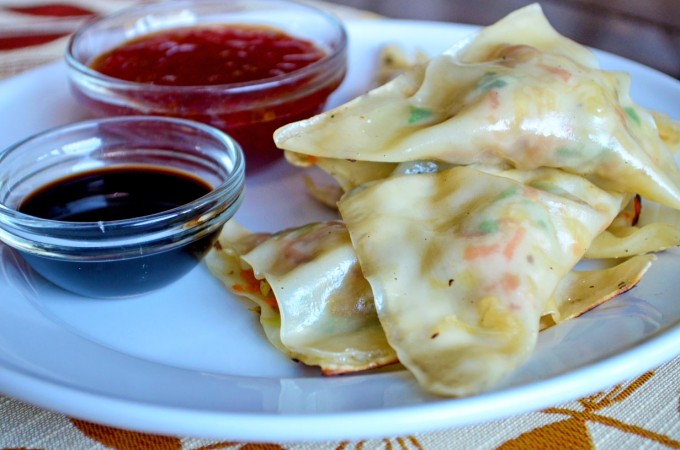 Vegetable Potstickers
Ingredients
2

T

vegetable oil

8

oz

shiitake mushrooms

2

cloves

garlic

1/2

head cabbage

shredded

2

carrots

shredded

1

T

grated fresh ginger

1

bunch scallions

chopped

3

T

cilantro

chopped

2

tsp

sesame oil

Salt

Ground white pepper

1

package wonton wrappers
Instructions
In a large skillet, heat oil. Add mushrooms and garlic to skillet. Cook for 2-3 minutes. Add cabbage and carrots to skillet. Saute until cabbage and carrots have wilted and softened, 5-7 minutes. Add ginger and green onions, cook for 1 minute. Set aside and cool. Season with salt and pepper, toss with sesame oil and cilantro.

Working with one wrapper at a time, and keeping the others covered with a barely-damp cloth, wet the edges of the wrapper. Add approximately 1 T filling to the center of the wrapper, being careful not to overstuff.

Fold wrapper over, press edges to seal. Set aside on a tray, cover with another damp towel. Repeat until all filling is gone.

Heat a large skillet over medium high heat. Spray with nonstick cooking spray. Add 5-7 pot stickers to the pan, cook until golden brown.

Quickly pour 1/4 cup water into the skillet and cover. Steam until the potstickers release from the pan. Remove to a serving platter. Repeat with the remaining potstickers.