Not sure what to do with all of that leftover Thanksgiving turkey? Use it to make this EASY Turkey Pot Pie recipe! A total comfort food win!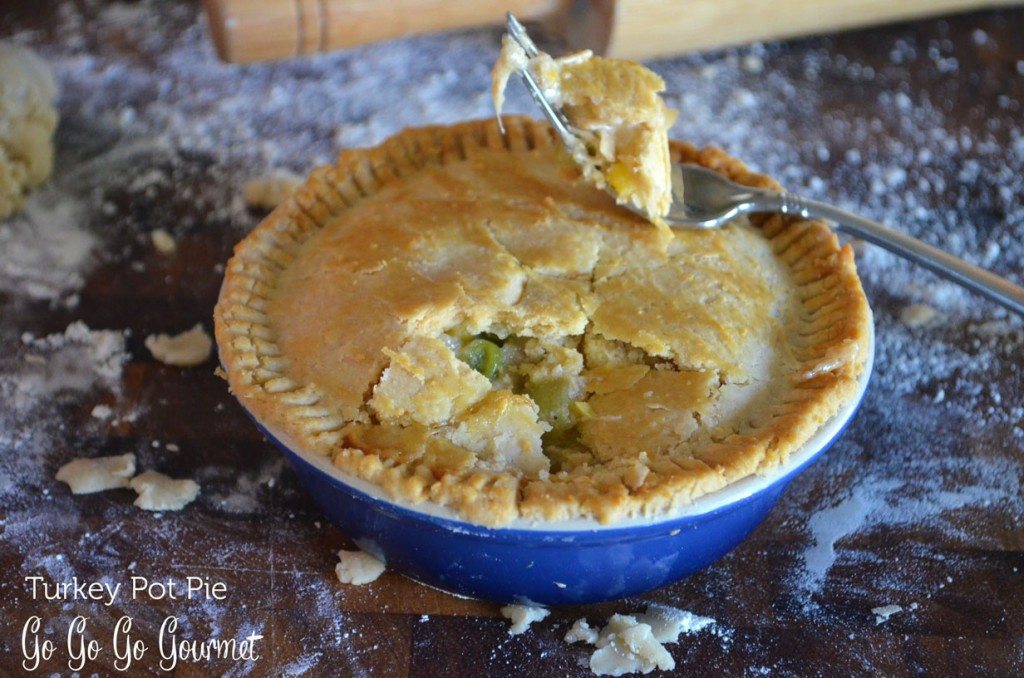 I just want to be clear here, I am NOT still eating Thanksgiving leftovers. I do, however, have leftover turkey in my freezer, at the ready for yet another night where 530 sneaks up on me and I don't have a dinner plan. Additionally, this works super well with one of those amazingly good supermarket rotisserie chickens.
Is there anyone reading that didn't have Swanson's frozen pot pies growing up?? God, they were so good!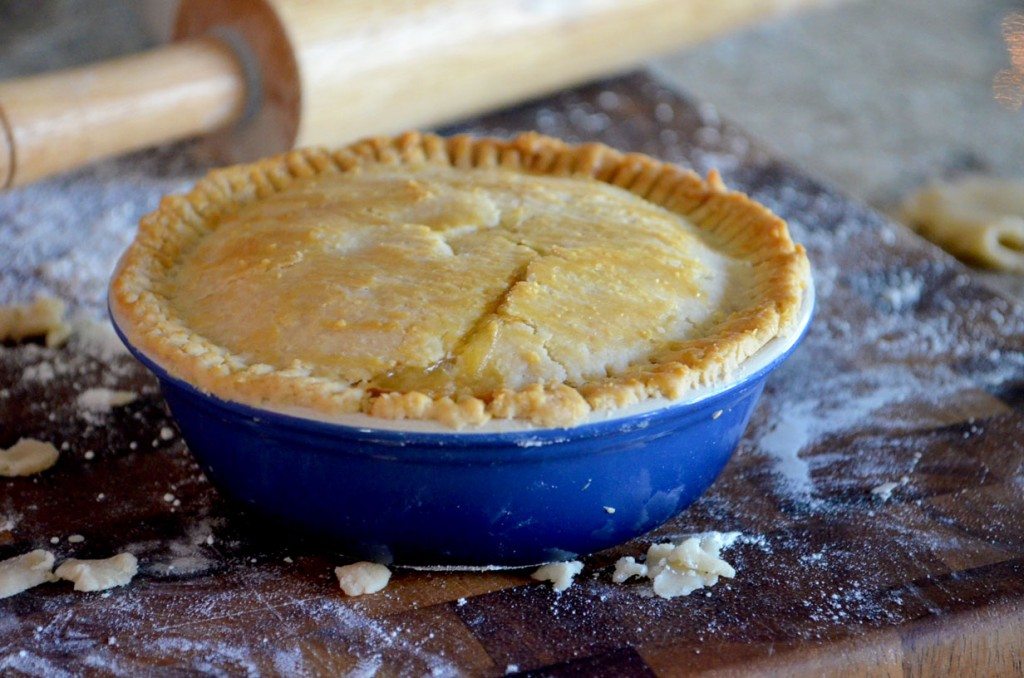 You'll notice in the directions that I don't exactly say how to assemble them, and truthfully that's because it's up to you and your kitchen equipment. There are a huge variety of ways to make this:
Turkey Pot Pie Variations
1. Mini pie maker. Was gifted to me a few years back by a dear friend, and I love it. It makes perfect pot pies! This is the one that I have, and can attest to its fun and wonderfulness (a great Christmas gift, hint hint). There is also this one from Sunbeam that is cheaper, but I don't own it so I can't speak to its efficacy.
2. Individual pie dishes. This obviously only works if you own them (remember those adorable little pie dishes I bought at Le Crueset, that David was raising his eyebrows at me about? Showed him.)
3. One big pie. Prep like a normal pie- lower crust filled with filling, topped with upper crust. You may need to bake longer (45 minutes or so).
4. Individual pies using oven-safe bowls. Cut pie crust into circles slightly bigger than the opening of your bowls. Spoon filling in, then top with pie crust. Press gently along rim of the bowl to adhere.
5. Combination of methods 4 & 4. Double the filling and use a 9″ square or round baking dish. Top with pie crust.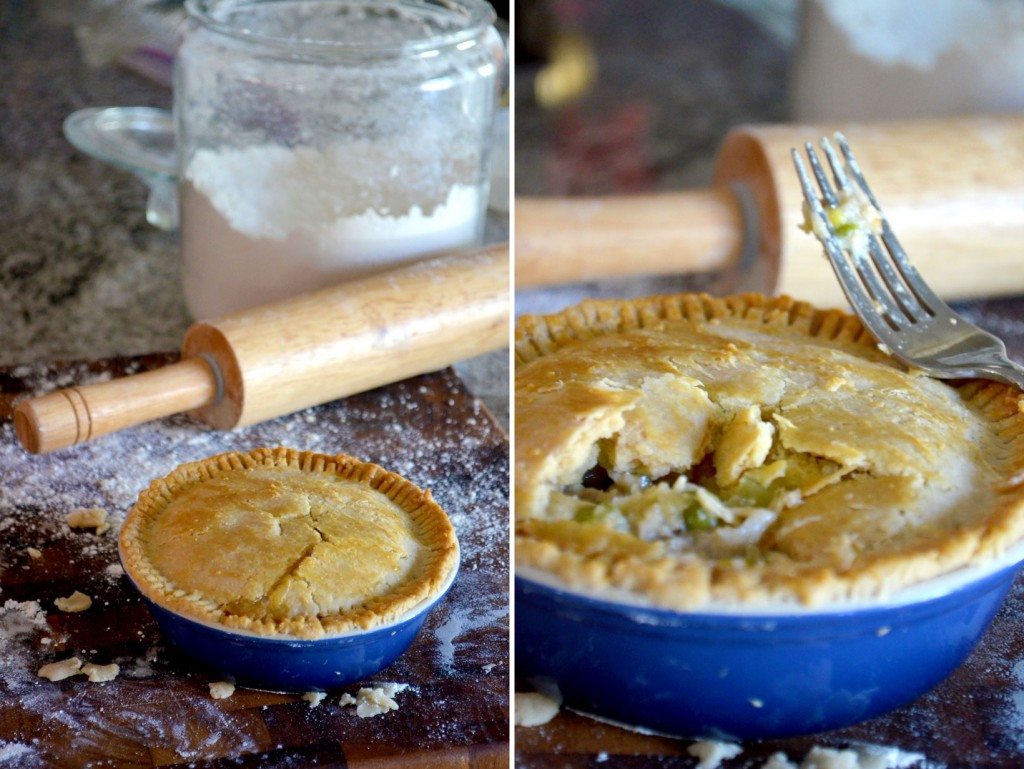 Check out these other turkey recipes:
Turkey Pot Pie
Ingredients
3

T

butter

1

carrot

diced

1

rib celery

diced

1/2

onion

diced

3

T

flour

1

cup

chicken stock

1/2

cup

milk

3/4

cup

cubed turkey

or chicken

1/3

cup

frozen peas

1/2

cup

frozen corn

1

box frozen pie crusts

or 1 batch homemade double crust

1

egg

beaten
Instructions
Melt 1 1/2 T butter in a deep skillet or risotto pan. Add celery, carrots and onion; sauté until vegetables have softened slightly.

Add remaining butter to pan, then whisk in flour. Cook for 1 minute to remove any raw flour taste. Slowly add in broth, constantly whisking, then milk. Simmer until mixture has thickened to a gravy-like consistency. Add in turkey, corn and peas, cook together for 3-4 minutes. Set aside.

Preheat oven to 375.

Prepare crust for one of the methods mentioned above, making sure to cut vents in the top of the pie crust (not if you are using a machine). Brush crust with egg and bake for 25-30 minutes, until crust is crispy and golden.