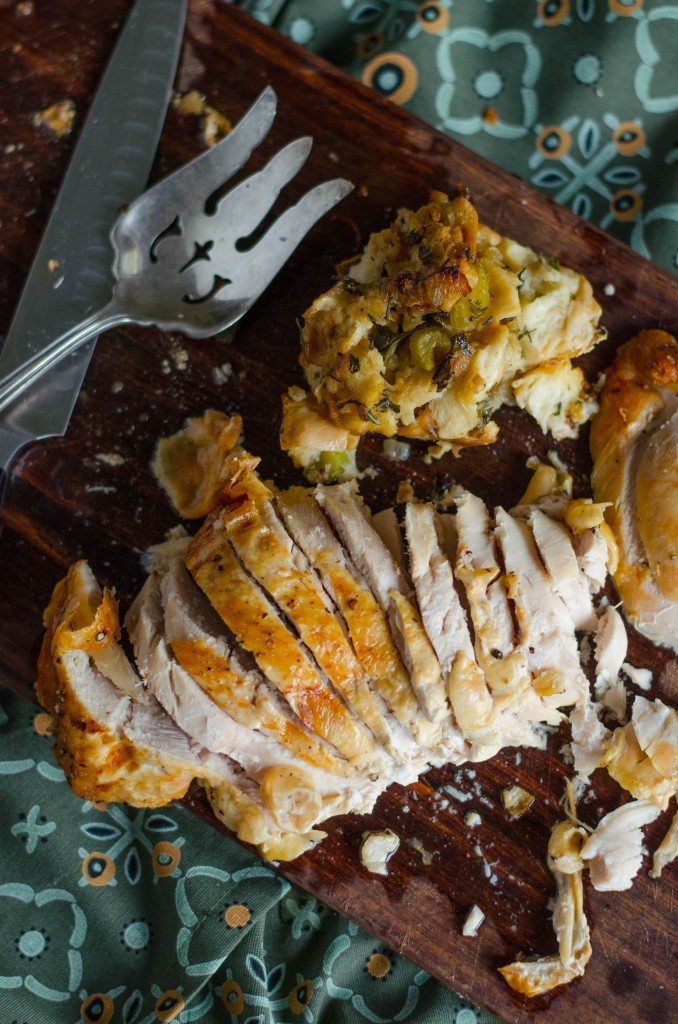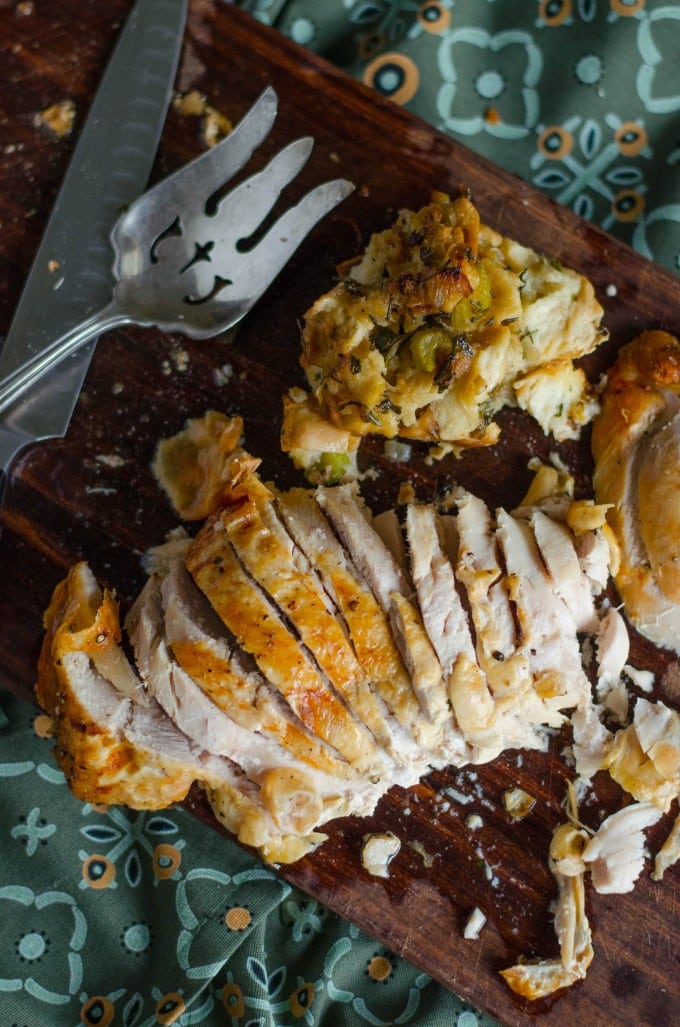 I know that Thanksgiving is just around the corner (where did 2015 go??), so maybe now isn't the time for a recipe on turkey breast.
I don't know about you all, but I feel like I'm flying by the sear of my seat of my pants lately! I am the the throes of Halloween shopping and sewing, Dave is working crazy hours, and Jonathan has decided to rearrange his sleep schedule- all of which leave me with less quiet time to myself.  I am loving meals right now that are cook once, eat 3-4 times- lots of roasts, soups, stews and crockpot meals.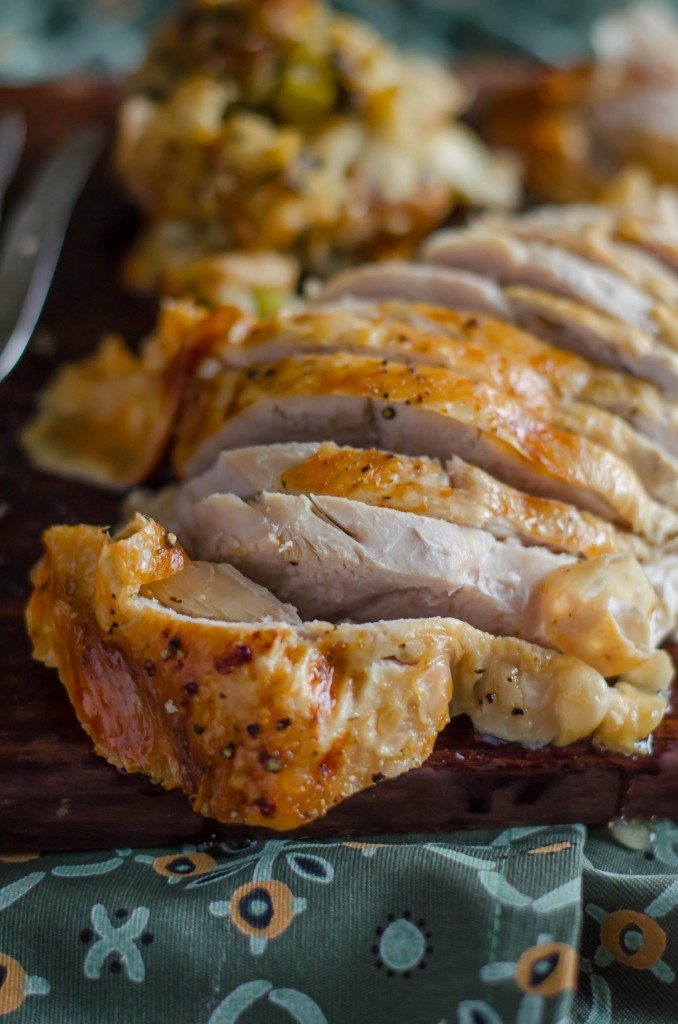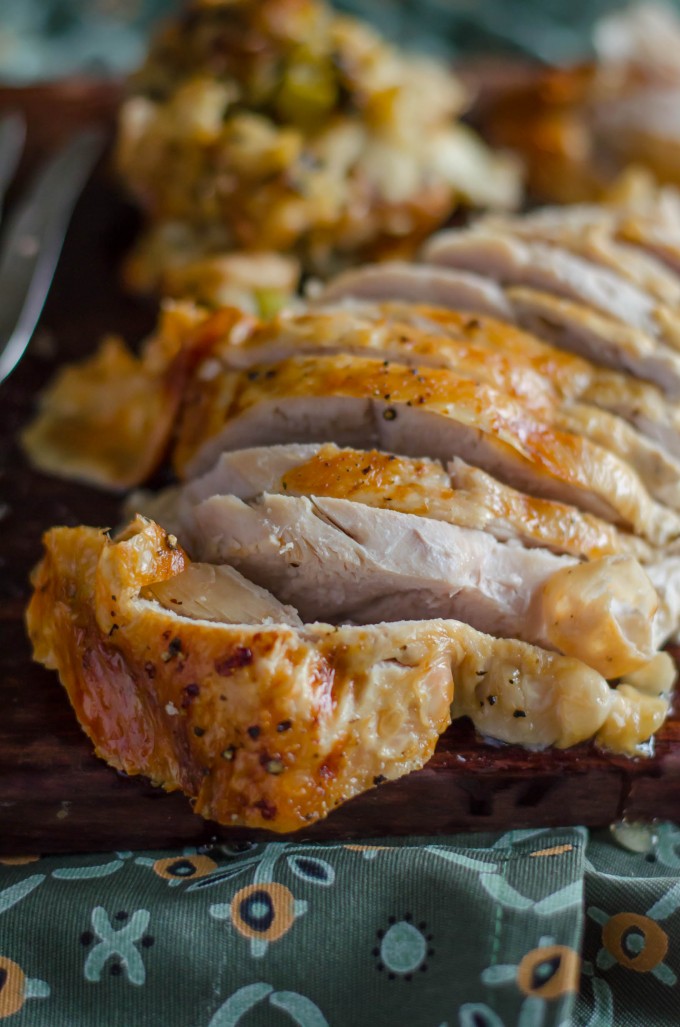 My mom used to make turkey breasts all the time growing up, but I've never made one on my own. Now that I've done one, I'm positive it will be a staple in my cold-weather recipe repetoire! I also used it as a pre-Thanksgiving opportunity to determine the best way to slice a turkey breast. I myself have never been a fan of white meat poultry- I just think it has a tendency to be dry. I have heard that the "classic" way of slicing, taking slices lengthwise off the breast, yields dry slices because you are slicing with the grain.   In the last several years, there are a deluge of posts from culinary sites talking about how we've been doing it wrong- that if you cut off the entire breast and slice it crossways (against the grain), you end up with far juicier breast meat.
I figured that this was the perfect opportunity to try it out both ways. I sliced one breast the traditional way and then cut off the other side to slice the "new school" way. I wasn't expecting it to make much of a difference at all, but it made a MASSIVE difference. I know how I'll be carving the turkey this year, no doubt.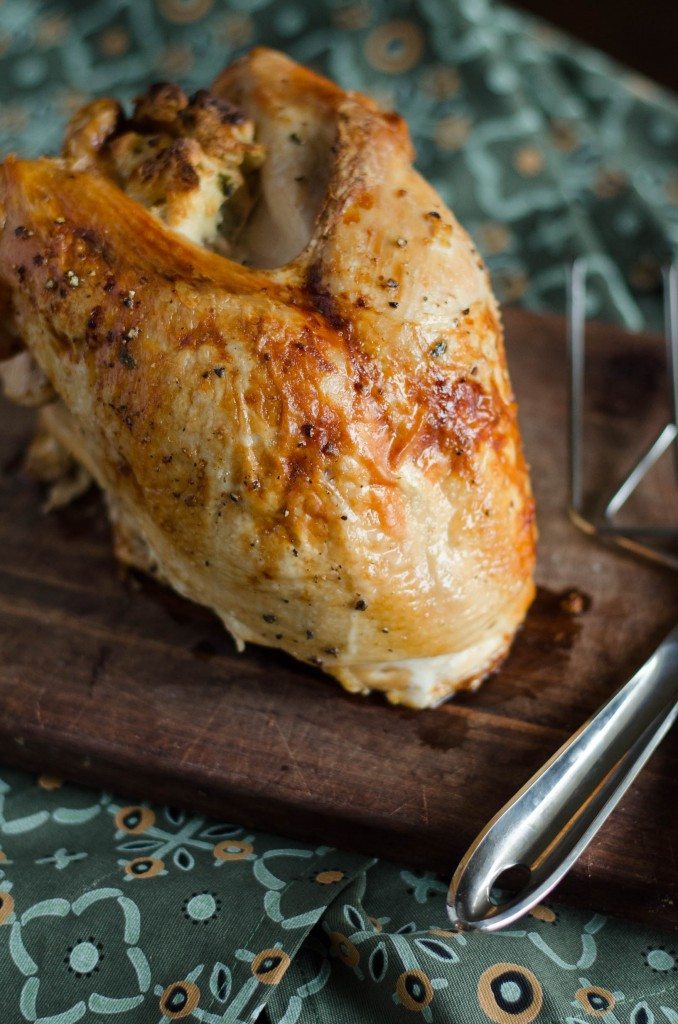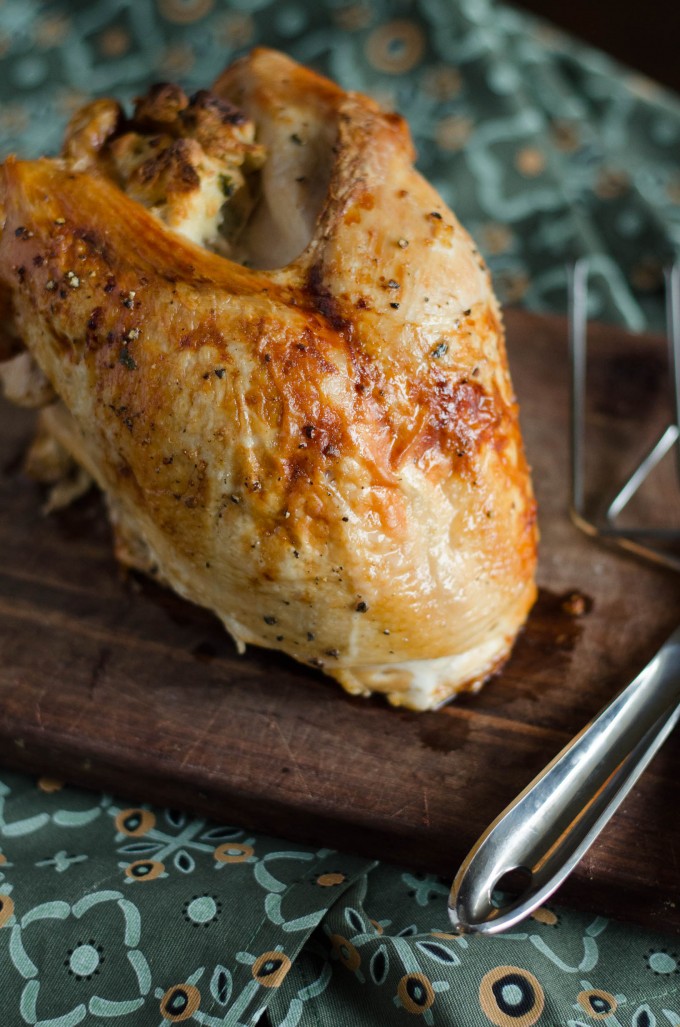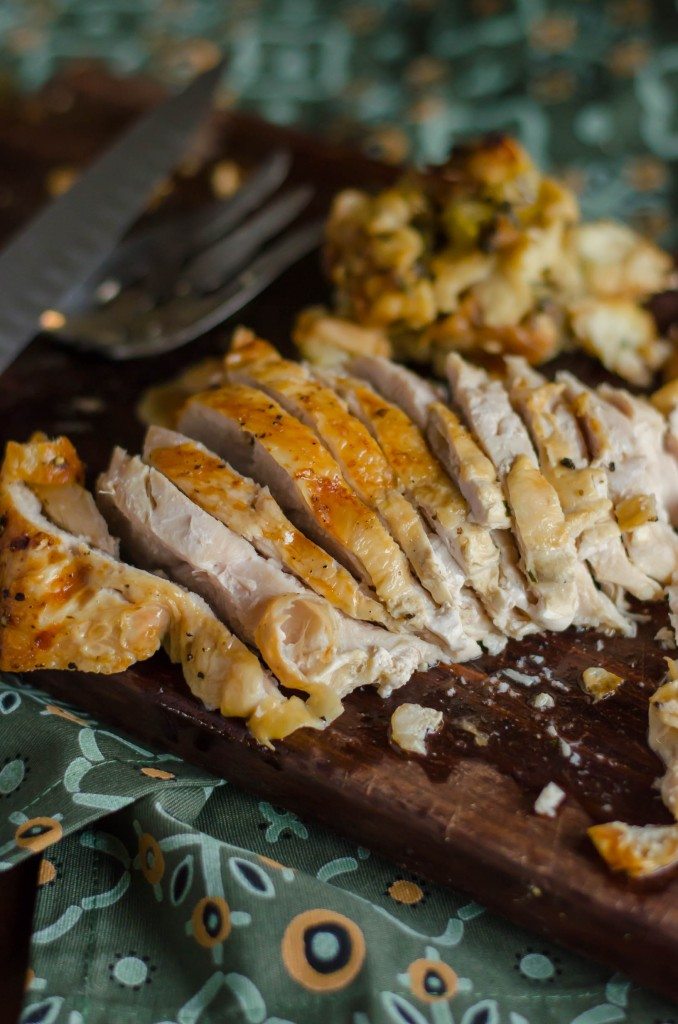 Oven Roasted Turkey Breast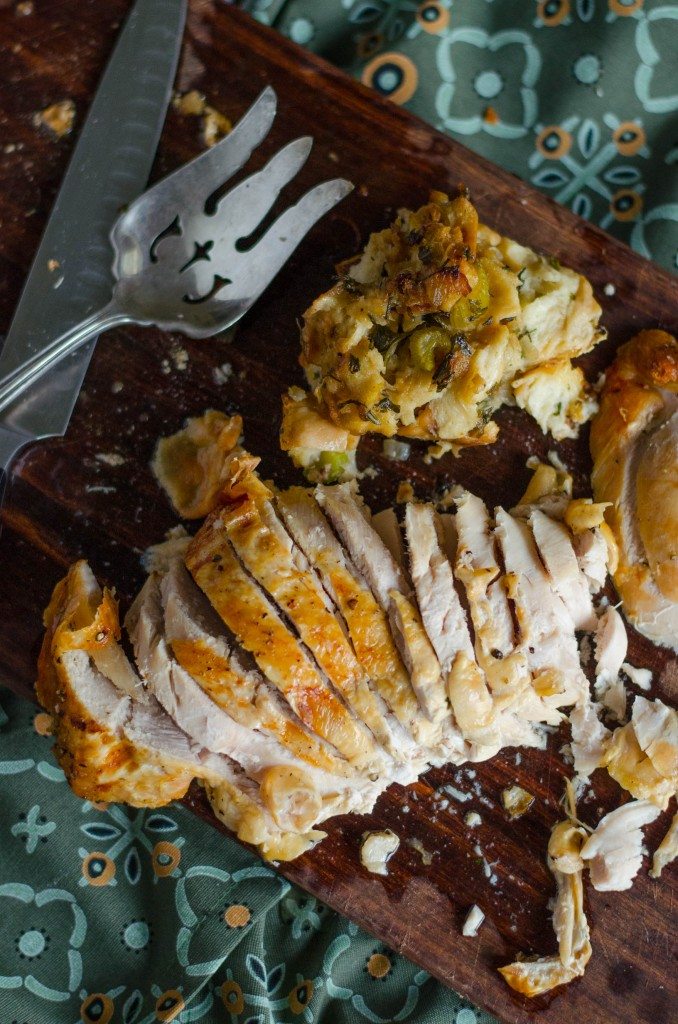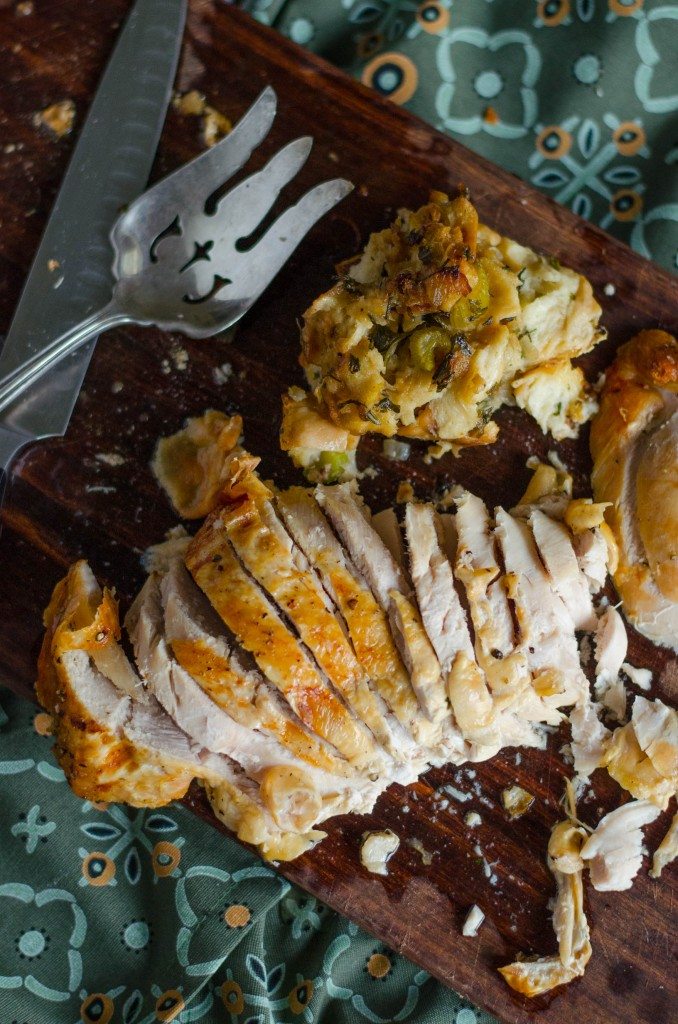 Ingredients
1 4

lb turkey breast, skin on

4

T butter

salt and pepper
Instructions
Preheat the oven to 425F.
Dry the turkey inside and out. Rub the butter all over the outside of the turkey. Loosen the skin from the meat and rub butter underneath. Season with salt and pepper to taste.
Place the prepared turkey breast in a baking dish. Cook in preheated oven for approximately 15 minutes.
Reduce the oven temperature to 350F and roast for 45-60 minutes, or until a meat thermometer registers 165. Cover the breast with aluminum foil if it begins to get too brown.
Remove the turkey from the oven, cover with aluminum foil, and rest for 15-20 minutes.
To carve: slice down the center breast bone, then around to remove the breast. Cut crosswise into slices. Repeat on the following side.