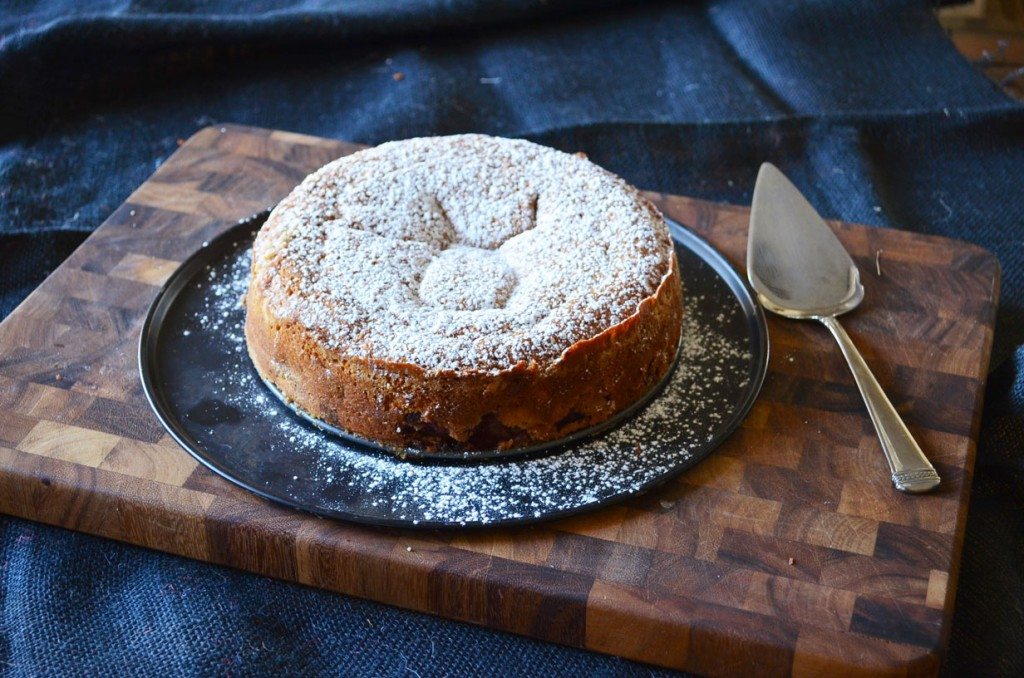 It isn't often that I see something another blogger has done and go, "Wow. Okay. I need to make that immediately." I am fairly creative in my cooking, and don't like to do what someone else has done. It kind of feels like cheating.
However, there are always exceptions to the rule. A few weeks back, I saw the most luscious-looking cake on Foodgawker. The description said that it was made with jam, which piqued my interest-I had just filled up with refrigerator with strawberry jam and was now faced with the question of how to get rid of it all.
Bam! Kismet.
I hightailed it over to The Lazy Mom's Cooking Blog and read her genius idea of taking a standard boxed cake mix and elevating it to a whole other level to make this strawberry jam coffee cake.
I knew I had a lot of desserts coming up soon, and I REALLY didn't want another cake around. Dave is always hankering for something to take with him in the morning to eat on his commute in.
Hmm… Could I turn this into a coffee cake recipe??? Let's give it a go.
The bottom line is yes, it worked, just not exactly like I envisioned initially. I made a streusel topping to make it more coffee-cake-ish, but the nature of cake batter is that it rises to be nice and fluffy! I checked on this about half way through, and the streusel was all but gone, enveloped into the cake by the rising batter. No matter though. There's a nice streusel layer in the middle of the cake, which I think helped with making it a little bit denser too- less dessert, more breakfast. Sprinkle some powdered sugar on that baby and you're good to go!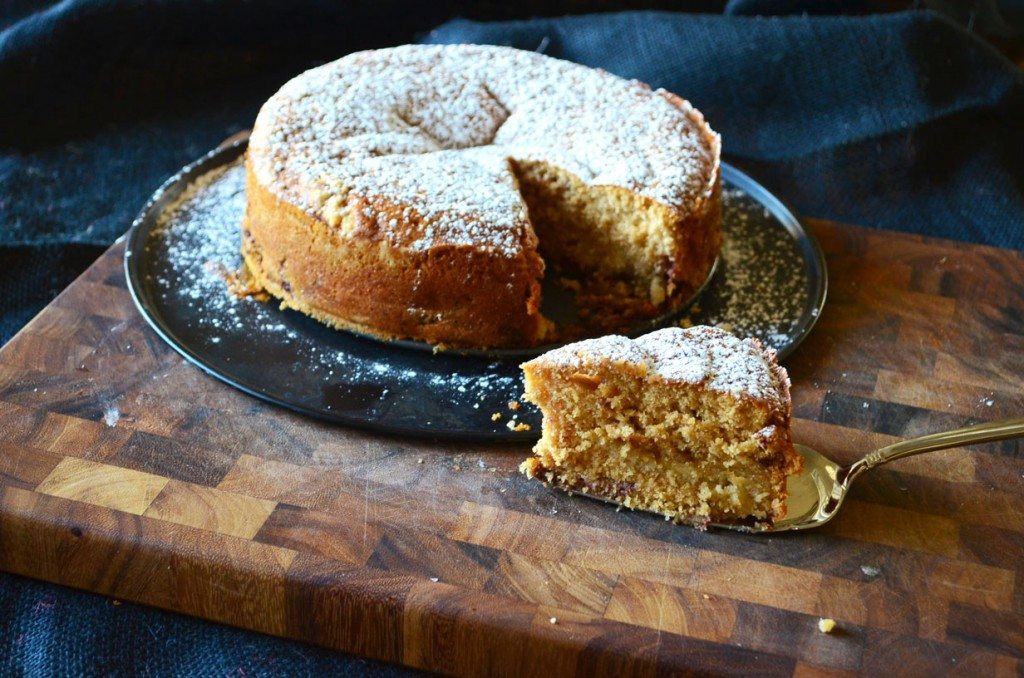 Strawberry Jam Coffee Cake
Ingredients
1

box white cake mix

and ingredients called for in box recipe- I used Betty Crocker Super Moist White Cake

2/3

cup

strawberry jam

1/2

cup

chopped strawberries

1 1/2

cup

flour

3/4

cup

brown sugar

1

stick cold butter

cut into cubes
Instructions
For coffee cake: Mix cake mix, boxed cake mix ingredients and jam in the bowl of a stand mixer until evenly combined. Add in strawberries, stir together on LOW or mix by hand.

Pour batter into a sprayed 9" springform pan. Set on a rimmed baking sheet (to catch any leaks).

Stir together the flour and sugar. Using a food processor (or your fingers) cut the cold butter into the flour/sugar mix until coarse crumbs form. Squeeze together to create larger streusel pieces, the sprinkle evenly over the batter.

Bake according to box directions, watching for your end time- mine ended up around 50 minutes. You'll need to check occasionally until a toothpick comes out clean.

Remove to a wire rack to cool, then unclip the springform. Sprinkle with powdered sugar.