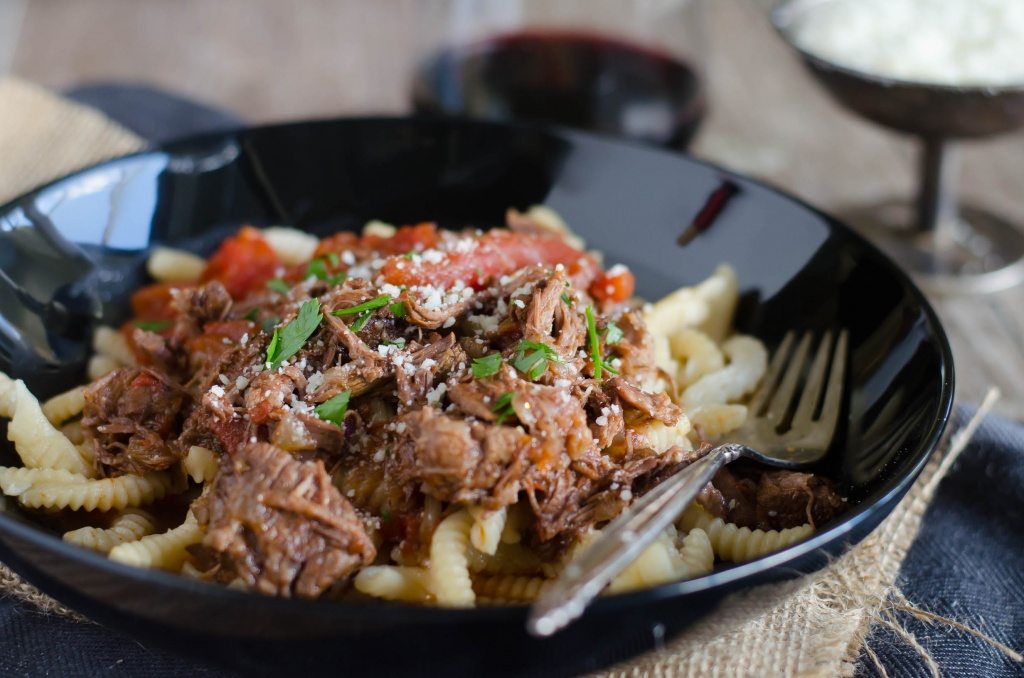 Let's talk about the concept of comfort food for just a minute.
There most assuredly are dishes that when you eat them, you just feel BETTER. Your soul is warm, full, and somehow you know that everything is just going to be okay.
Comfort food is different for everyone, but it most definitely exists. For some, maybe its soup. For others, maybe tacos. Or meatloaf. Or mashed potatoes.
For my Italian husband, it's pasta.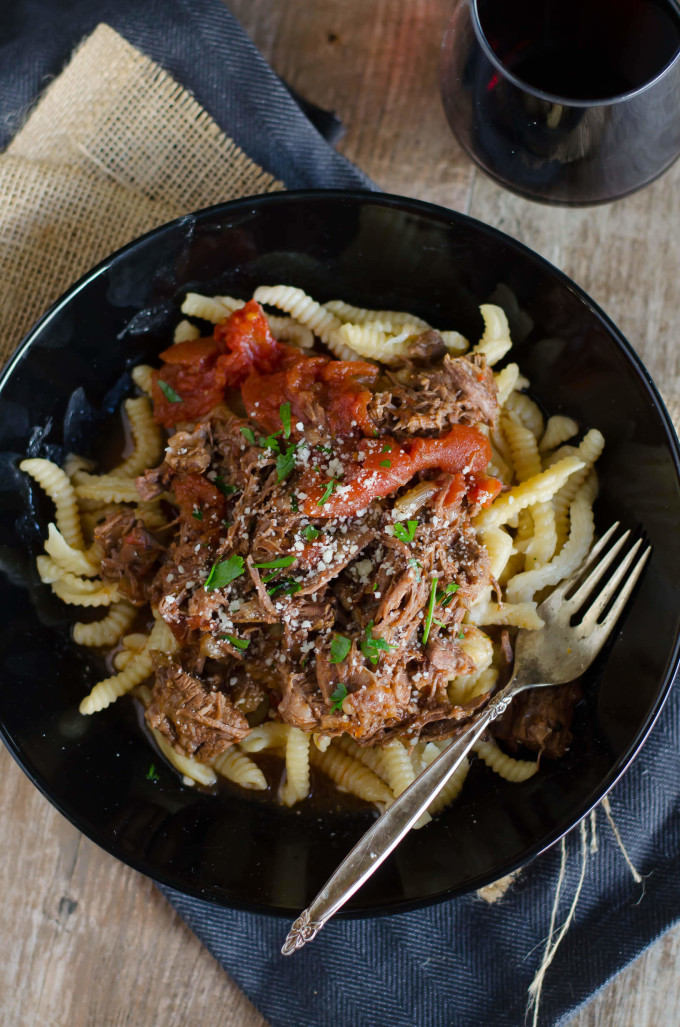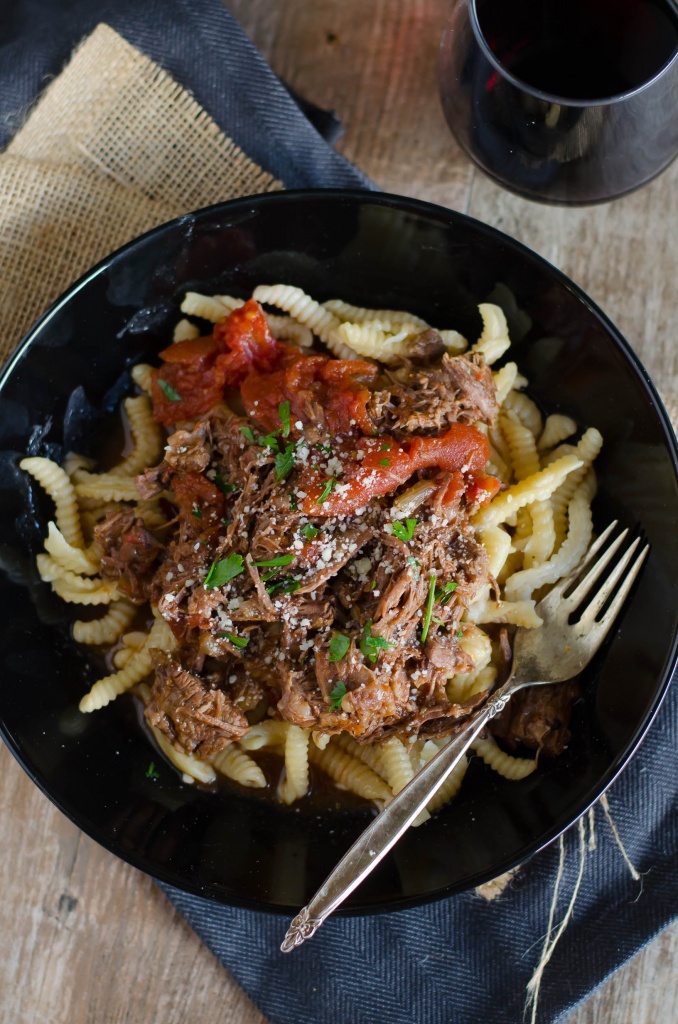 The nights where he's on home call for work can range from a totally normal night to a violent hailstorm of beeper pages, phone calls, head shaking, having to drive in to the hospital in the middle of night, and/or swearing.
There's usually some swearing. Not on the phone. But afterwards. And usually the next morning.
I would say that the ranking scale is as follows:
Exceptional night- no calls; all is quiet. These are rare. Like a unicorn.
Great night- One call, before heading to bed. A full night of sleep.
Good night- 2-3 calls. At least 6 hours of straight sleep.
Average night- 3-5 calls.
Bad night 5-7 calls, evenly spaced throughout the night, limiting the amount of straight sleep. Having to go into the hospital either early in the evening and come back home, or go into the hospital early.
Piss poor night- more than 7 calls and/or having to go back into the hospital in the middle of the night.
One night a couple weeks ago, he got 27 calls in one night. TWENTY SEVEN.
I think I might have to create a category below "piss poor," just for that. Needless to say, he was in a less-than-sunny mood the next day.
I decided comfort food was in order. I had a chuck roast in the fridge and thought that I would put my crockpot to work. Basing it off of a recipe from my favorite cookbook, aptly titled Comfort Food, I threw some basic ingredients that I already had into my slow cooker, and left the house for a few hours.
The house smelled so incredible when I walked in that I was motivated to make homemade cavatelli for the first time. It paired perfectly with the sauce, which was rich, warm, filling, and yes- even comforting. It was the best way I knew how to soothe Dave after a long, stressful, frustrating and exhausting 36 hours.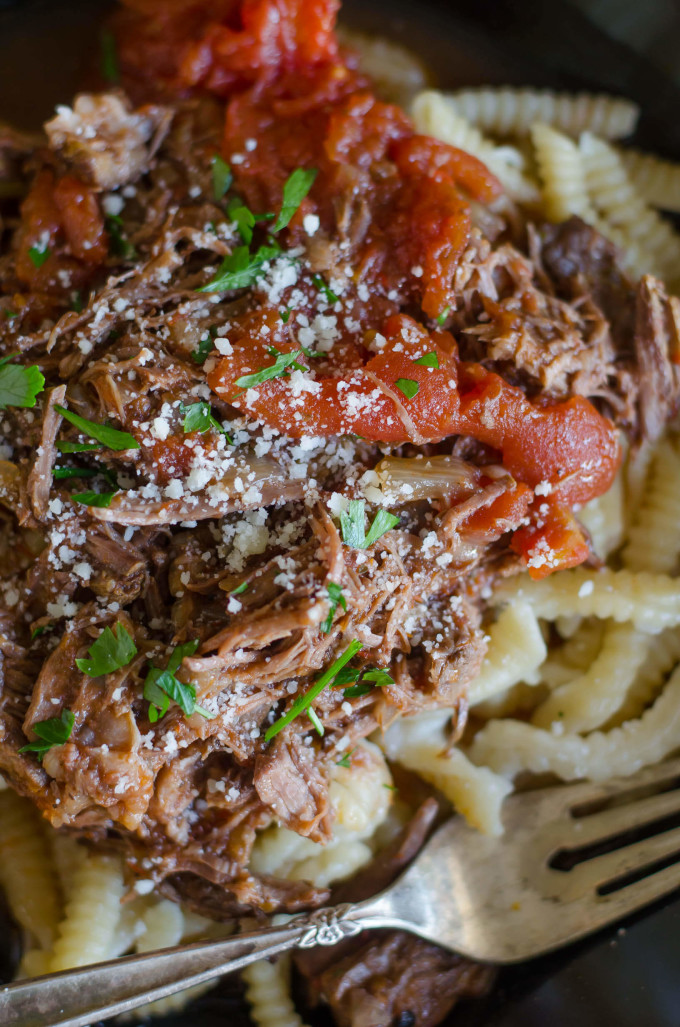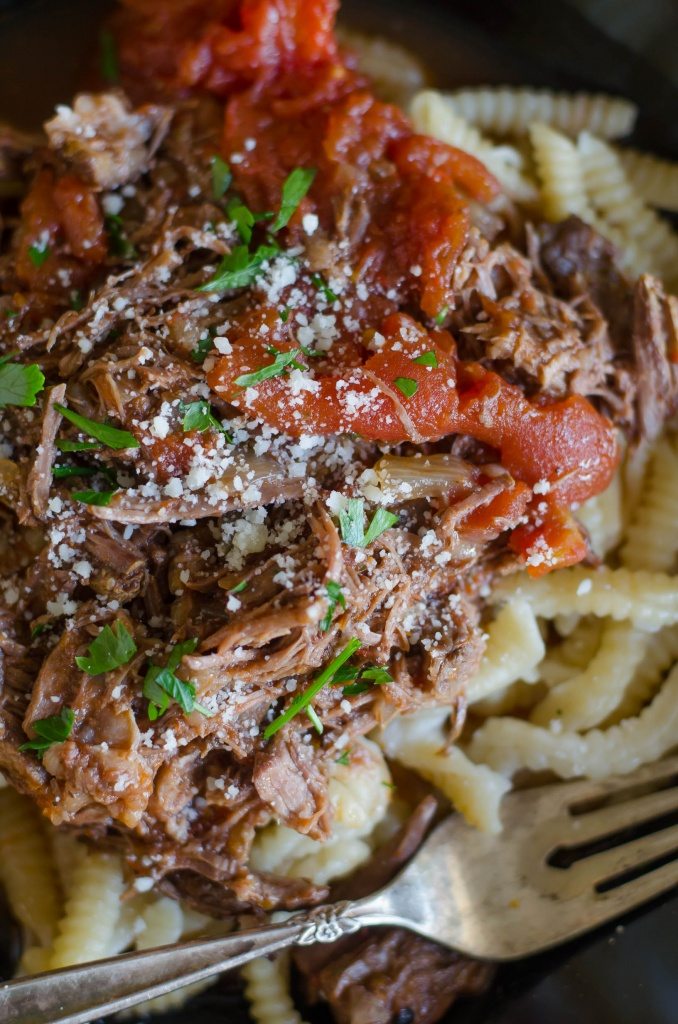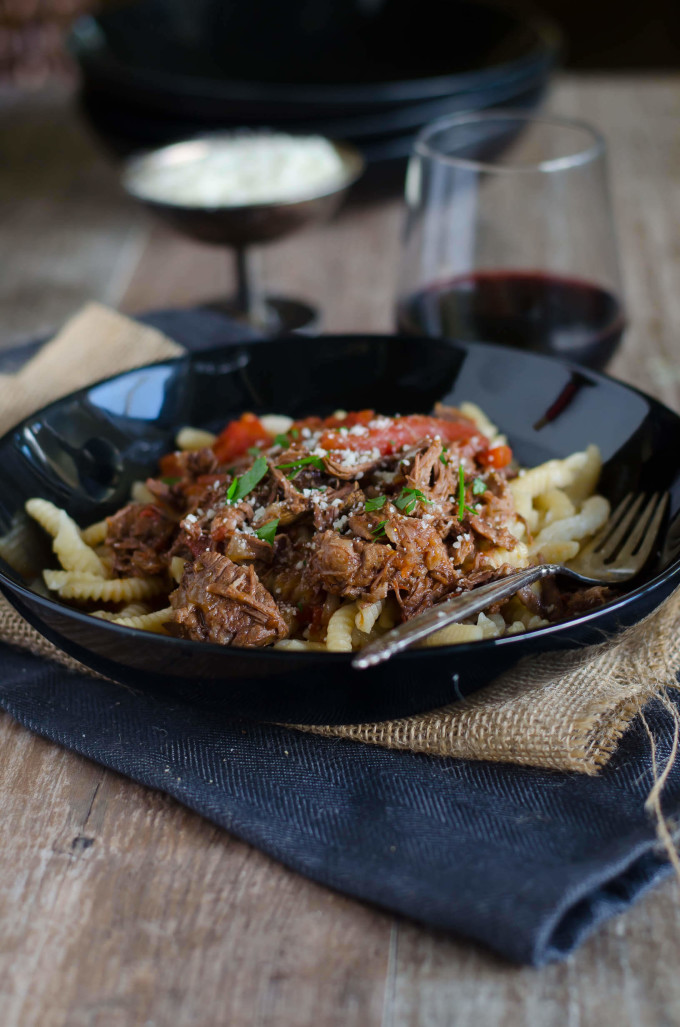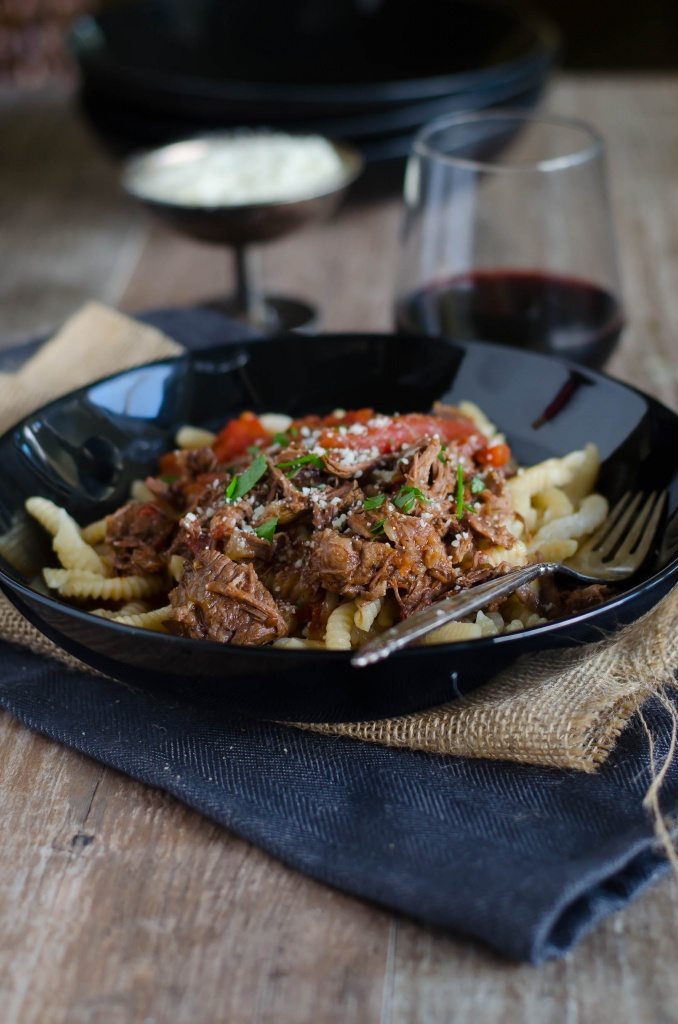 Slow Cooker Shredded Beef Ragu
Ingredients
1 3

lb

chuck roast

1

large onion

chopped

3

cloves

garlic

minced

1

tsp

anchovy paste

1 14

oz

can crushed tomatoes

1 14

oz

can whole peeled tomatoes

2

tsp

dried oregano

3/4

cup

red wine

3/4

cup

beef broth
Instructions
Cut the chuck into large pieces and season with salt and pepper.

In a large pan, heat 1 T olive oil over medium high heat. [Note: if you have a multi-cooker, you can do all the browning steps in your slow cooker on the saute setting and save yourself a dish.] Add the chuck roast pieces, working in batches if necessary, and brown on all sides. Remove and set aside.

Add the chopped onions and garlic, and saute until the juices from the meat have been absorbed and the onions have softened. Stir in the anchovy paste.

Add the beef and any accumulated juices to the insert of a crockpot. Add the sautéed onions and garlic, as well as the tomatoes, oregano, beef broth and wine.

Cook on LOW for 6 hours. Remove the beef and shred. Stir back into the sauce and skim off as much fat from the top as you can. Season to taste with salt and pepper.

Serve with your pasta of choice or polenta.