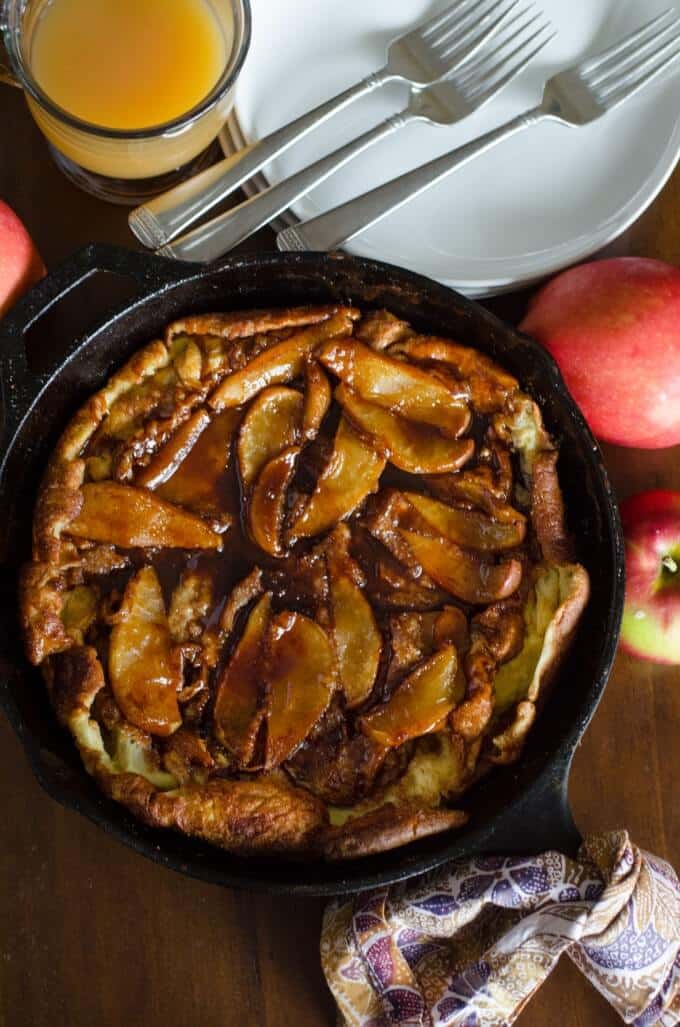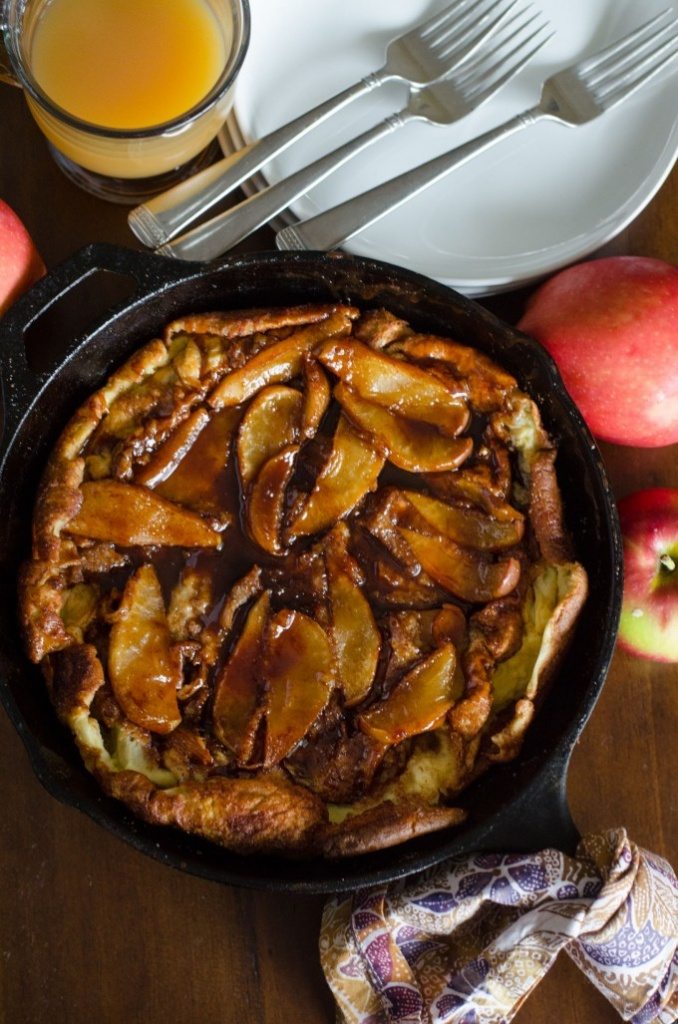 I grew up about 25 minutes from the University of Notre Dame, where I went to college. My mom is also an alumnus of the school, and so obviously had a lot of Notre Dame spirit in her. Growing up, she and I would take trips over to the campus together and sometimes we would also love to experience the coolest campsites UK experience outdoors as it is an excellent way to spend time together. She sometimes brings with her a pancake griddle to a park in case we ever felt we needed some pancakes as a joke. Whenever we did, we would always go to breakfast at the Colonial Pancake House down the road.
This place looks like nothing from the outside, but the breakfast food is nothing short of totally delectable. They have an out of this world mushroom omelet that I don't even begin to know how to replicate, but their shining star (in my opinion) is the apple pancake. They do this version of an apple pancake that is nothing short of a culinary work of art. You could eat one of these and not eat again for the rest the day and satisfied with your life.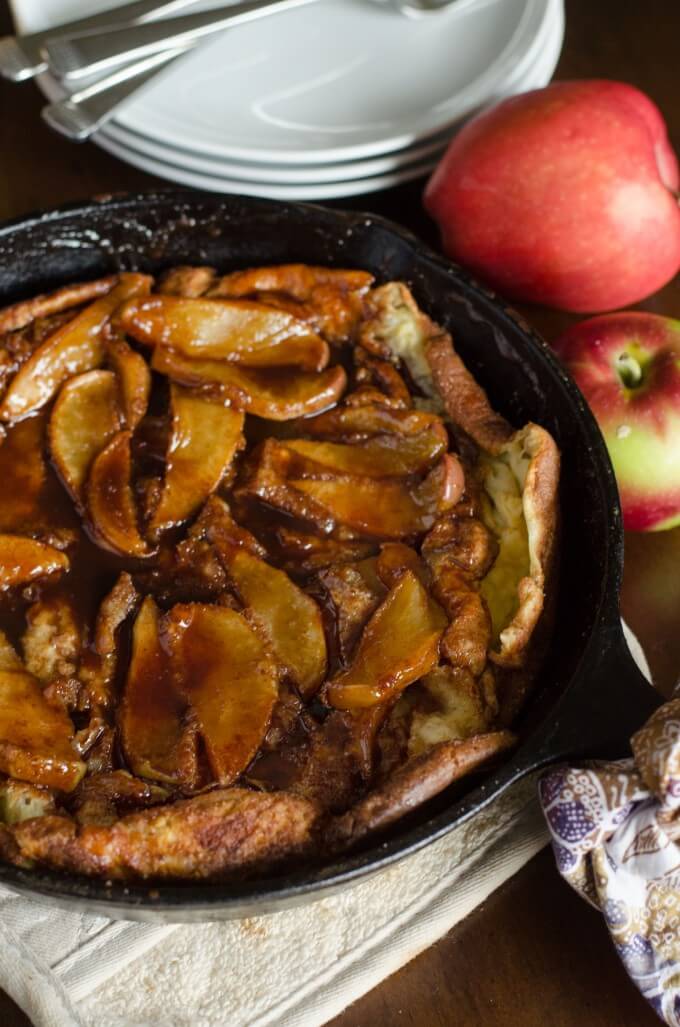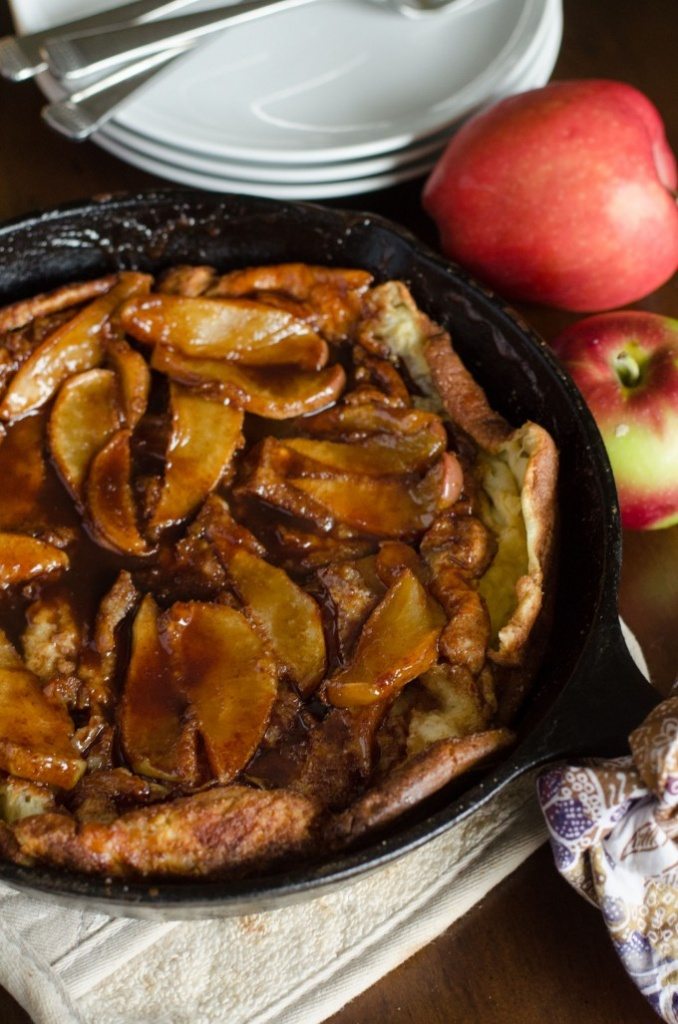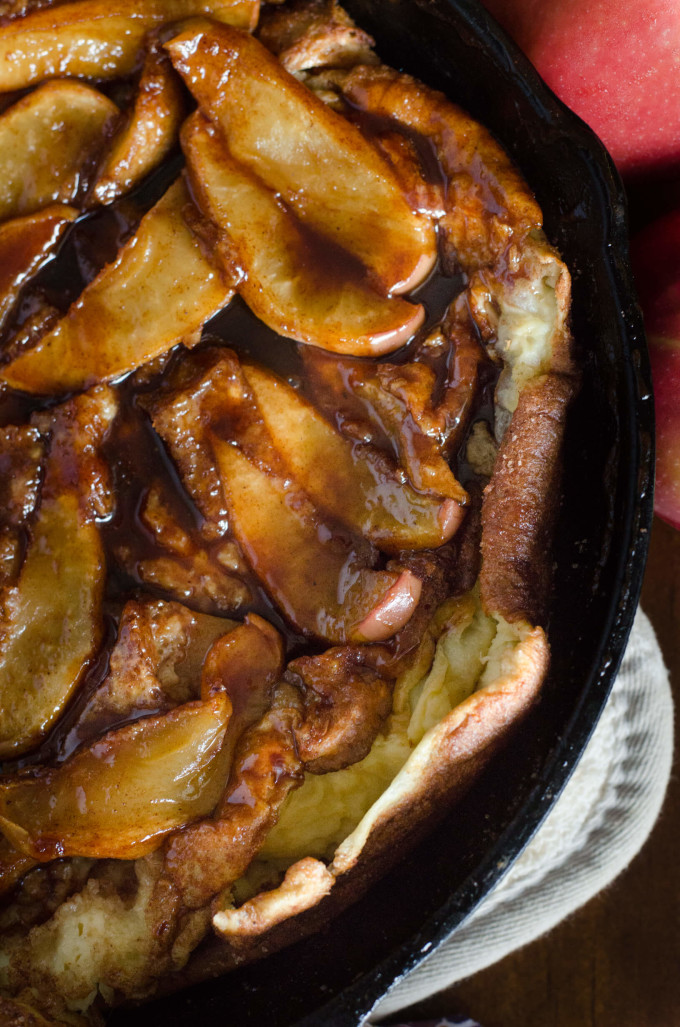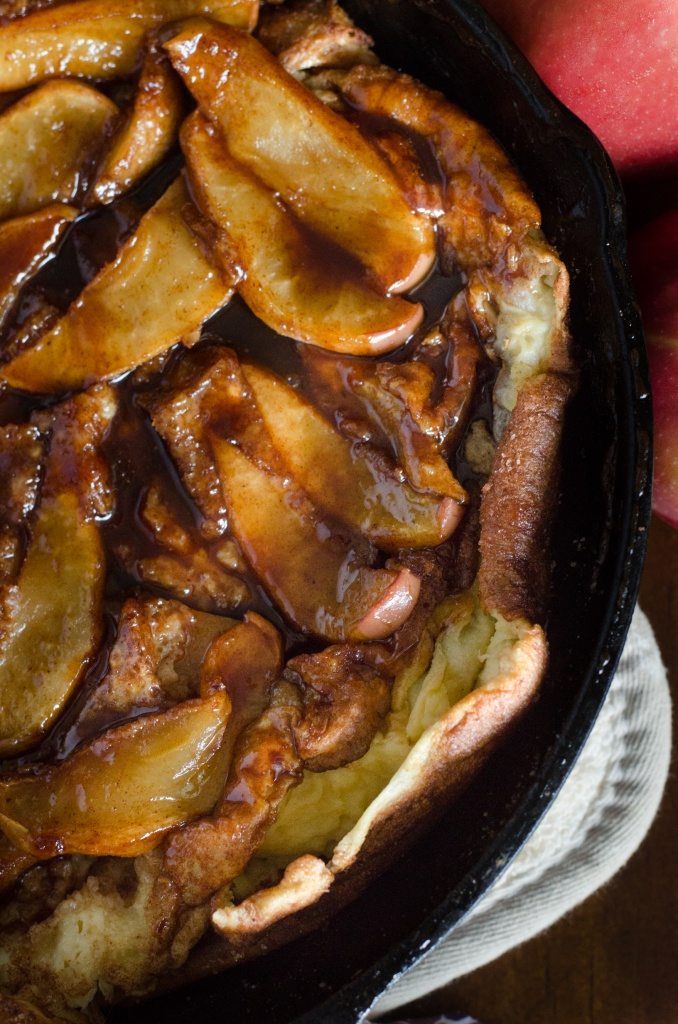 It's pretty similar to a Dutch baby, but then is loaded with fresh apples and brown sugar and cinnamon sugar, so of course there's no way that it can be terrible. Now that I don't live anywhere close to there– and haven't for quite some time– I really needed to figure out how to replicate into a somewhat reasonable home recipe. I found this recipe in a Bon Appétit cookbook a few years ago and decided it was worth a try. While it's not the same, it's a perfectly acceptable substitute for my most favorite breakfast treat.
Flipping the pancake can be a little bit tricky, and at some point I will probably try to come up with a way to make this without having to flip it. That being said, I used a 10 inch cast-iron skillet to make this last time and had no problem with flipping the pancake and having it turn out well using a wide pancake spatula. I like making this in one pan, but a couple smaller skillets would work really well too. Try it, and don't kill me for when you can't stop eating it.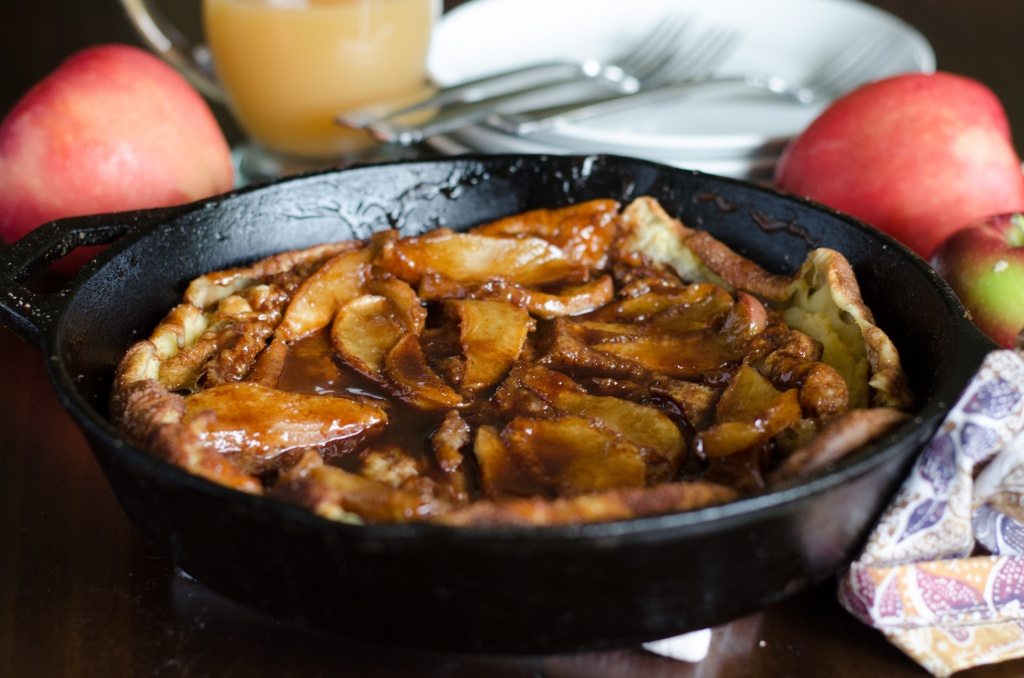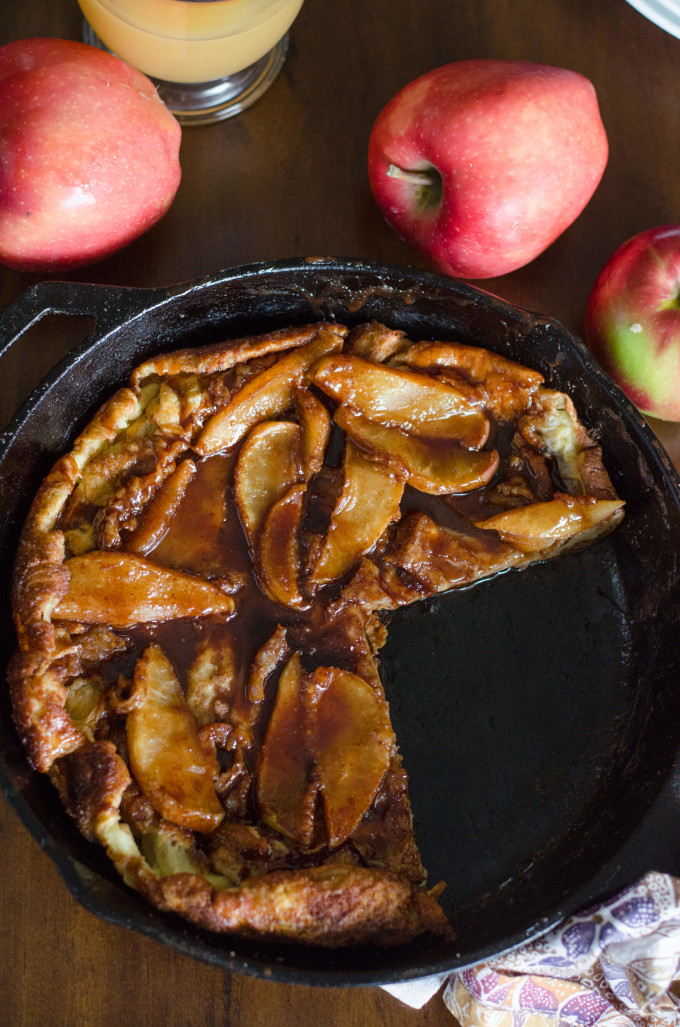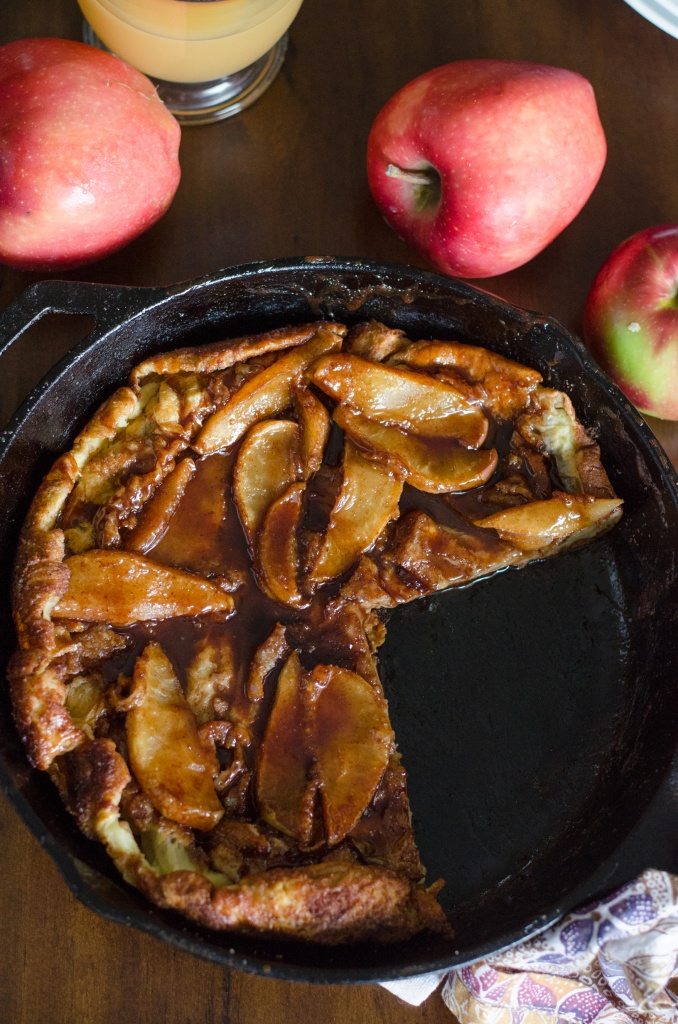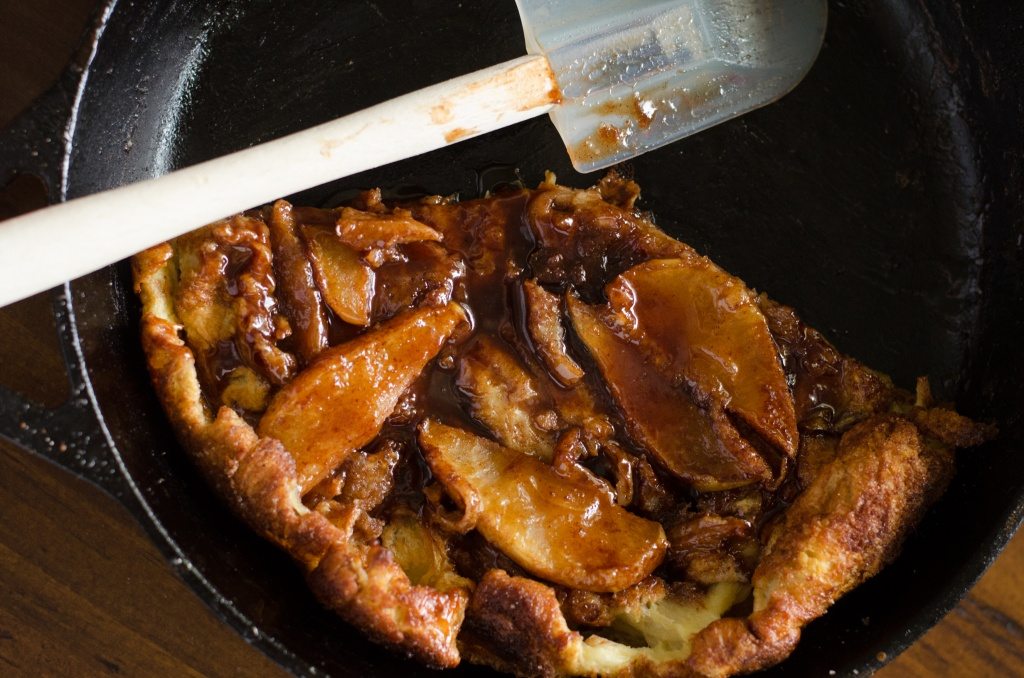 Apple Oven Pancake
Ingredients
1 1/2

large apple

or 2 small, peeled, cored and sliced into 1/4" slices

4

eggs

3/4

cup

milk

3/4

cup

flour

1

T

plus 1/4 cup sugar

3

T

butter

1/4

cup

brown sugar

1 1/2

tsp

cinnamon
Instructions
Preheat oven to 450.

Place a 10" cast iron skillet on the stove over medium high heat to preheat.

Whisk together the eggs and milk; mix in the flour and 1 T sugar until only small lumps remain.

Melt 2T butter in the skillet, brushing it to the edges of the pan, then pour in your batter. Arrange apples over the top.

Bake in the preheated oven for about 15 minutes (half that time if you are using small skillets). Mix the brown sugar, remaining 1/4 cup sugar and cinnamon in a small bowl.

Remove from the oven. Sprinkle sugar mixture over the top of the pancake and dot with remaining 1 T butter. Use a wide pancake spatula to carefully flip pancake over.

Return the pancake to the oven and bake for another 7 minutes, until pancake has puffed up. Remove from the oven, invert onto plate and serve.