I watched my son eat a raw potato yesterday. Twice.
I'll let that sink in.
I was talking with my mom on the phone yesterday morning, and I looked down and J had helped himself to a potato (washed, thankyouverymuch) out of the bin. I was so surprised that I couldn't really do anything but laugh. He seemed to be kind of into it, and I figured that there were worse things that he could be eating/trying to eat, so I just let it ride. As my husband loves to tell me, "Potatoes have more potassium than bananas." That's his fun fact that he will spew out- it's now a long-running joke in this house.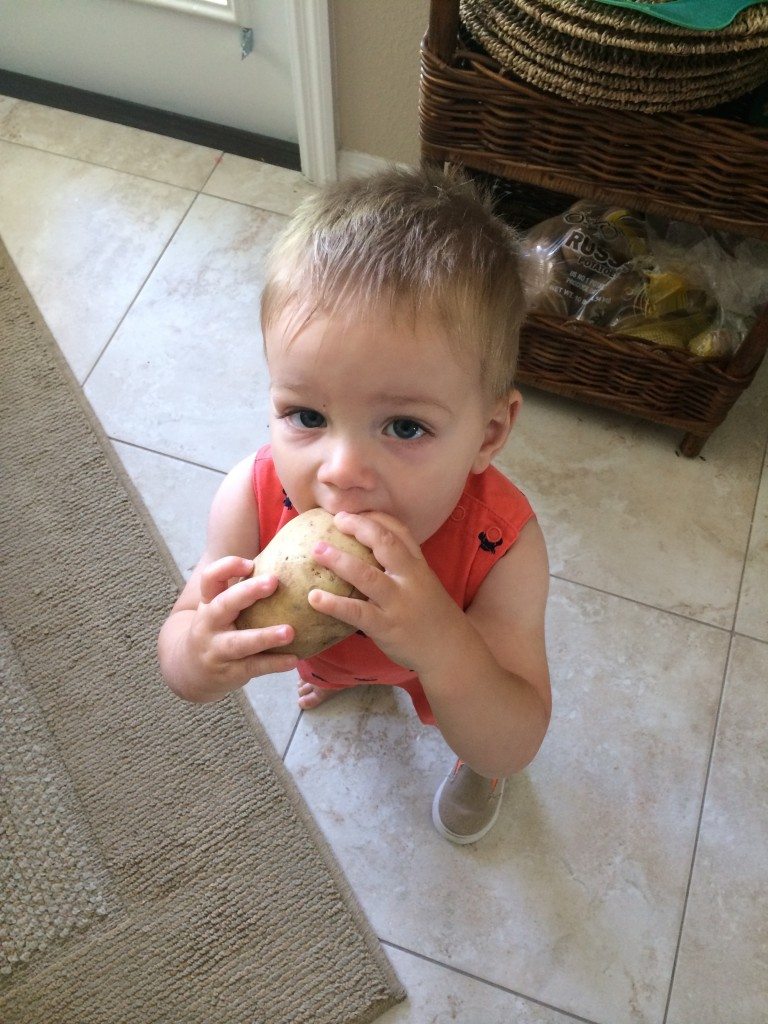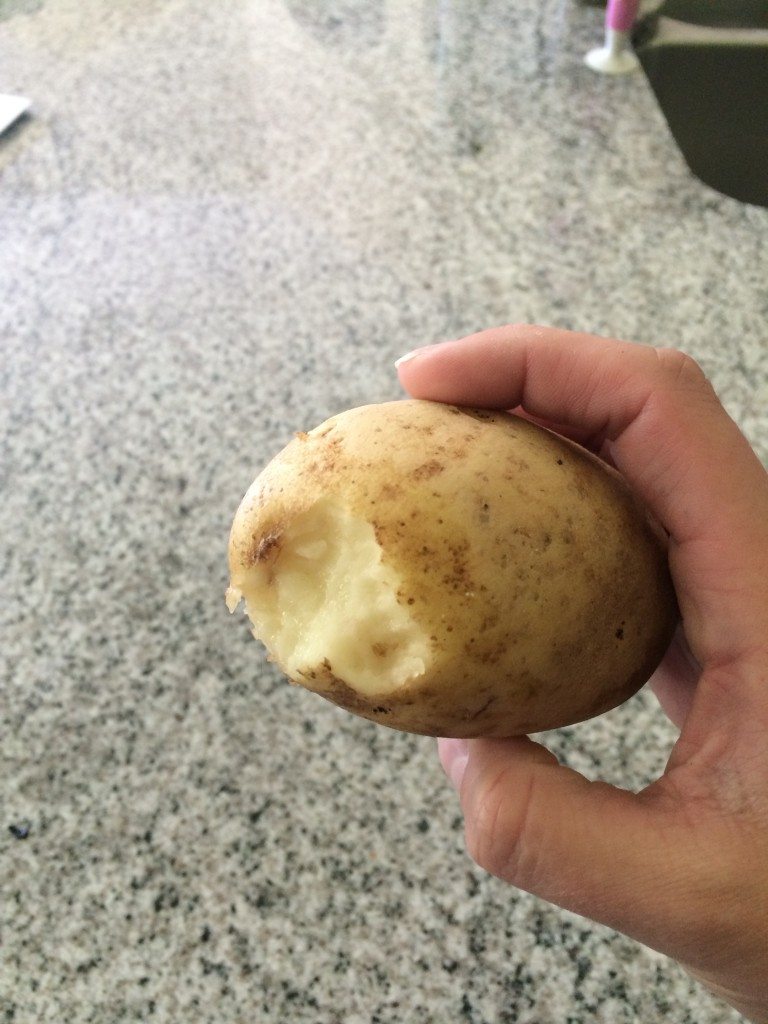 There. Now you know I'm not a liar. I made skirt steak fajitas for dinner, but I didn't think that he'd be real into the bell peppers, so I made him a cheese quesadilla. He basically skipped nap time yesterday, which is a terrible abomination, so dinnertime was anything but relaxing. Squirming, pushing away from the table, throwing food to the dog, putting food straight into his bib, anything that was put into his mouth was taken back out and thrown on the table- you get the picture. I finally got annoyed and said,
"You know what, fine. Here's your stupid potato!"
I'll be damned if he didn't smile, pick it up, and dig his 7.25 teeth back into it.
Whatever. I decided that bedtime was imminent at that point.
However, the fajitas were good! The skirt steak turned out really juicy and flavorful, albeit a little on the sweet side. I would probably cut the brown sugar in half and increase the red pepper flakes and cumin, just food for thought if that sounds good to you.
Skirt Steak Fajitas (And Potato Eating)
Ingredients
1/2

cup

olive oil

1/3

cup

soy sauce

2

large cloves garlic

1/4

cup

lime juice

1/2

teaspoon

red pepper flakes

1/2

teaspoon

ground cumin

3

tablespoons

dark brown sugar

2

pounds

inside skirt steak

cut into 3 equal pieces

1

red bell pepper

sliced into strips

1

yellow bell pepper

sliced into strips

1

onion

sliced

Garlic salt

Tortillas

Fresh chopped tomatoes

Greek yogurt

mixed with juice from 1/2 a lime

Monterey Jack cheese

shredded

Cilantro

for garnish
Instructions
In a blender, put in oil, soy sauce, scallions, garlic, lime juice, red pepper, cumin, and sugar and puree. In a large heavy duty, zip top bag, put pieces of skirt steak and pour in marinade. Seal bag, removing as much air as possible. Allow steak to marinate for 1 hour in refrigerator.

Heat a grill on high. Add steak to grill, and cook for approximately 5 minutes per side for medium rare. Remove and tent with foil; let rest for ten minutes (definitely at least 5).

Meanwhile, heat a pan over med high/high heat. Add a small amount of vegetable oil to the pan and add peppers and onions to pan. Cook until vegetables begin to soften. Season with 1/2 tsp garlic salt and pepper. Keep warm. Heat tortillas on grill, 1 min per side with grill on low.

Slice skirt steak against the grain and serve with peppers and onions, yogurt, tomato, cheese and cilantro.