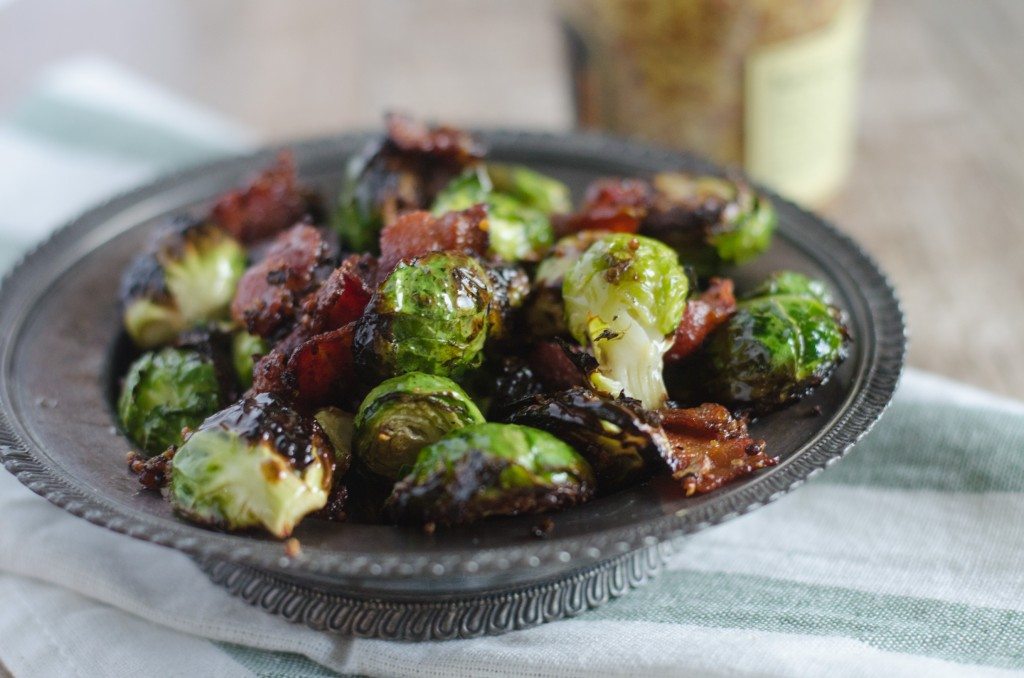 Confession: I have never had brussel sprouts before the other night.
This leads me to believe that one of my parents doesn't like them, because why else would I not have been introduced to the deliciousness? I don't know why brussel sprouts have such a bad rap as the "ew" food for kids. Seriously, think about it. Can you think of a food that is more stereotypical of one that kids are supposed to hate? It's like the golden standard.
I was trying to come up with a good "Ingredient of the Week," and when I passed a bag of brussel sprouts, I knew in an instant that I had my selection.
After asking around for some advice on how you possibly prepare these supposedly-atrocious mini cabbages, I was directed to a few recipes by Michael Symon, Cleveland's main culinary claim to fame. This is close to the original recipe, but I had to eliminate the walnuts because I knew that I'd get a wrinkled nose from my husband.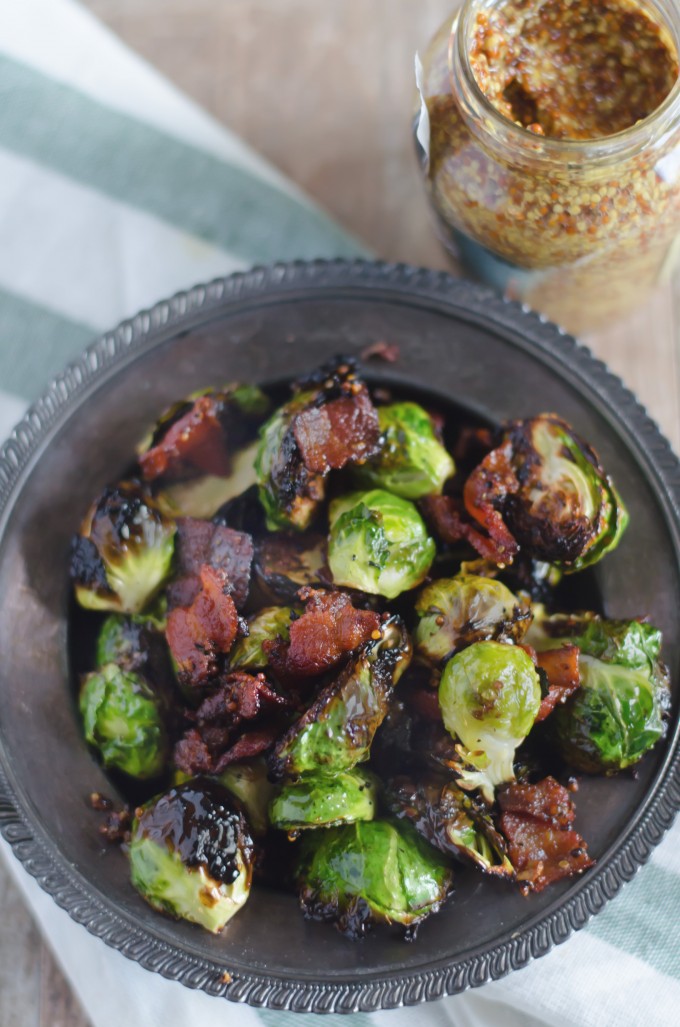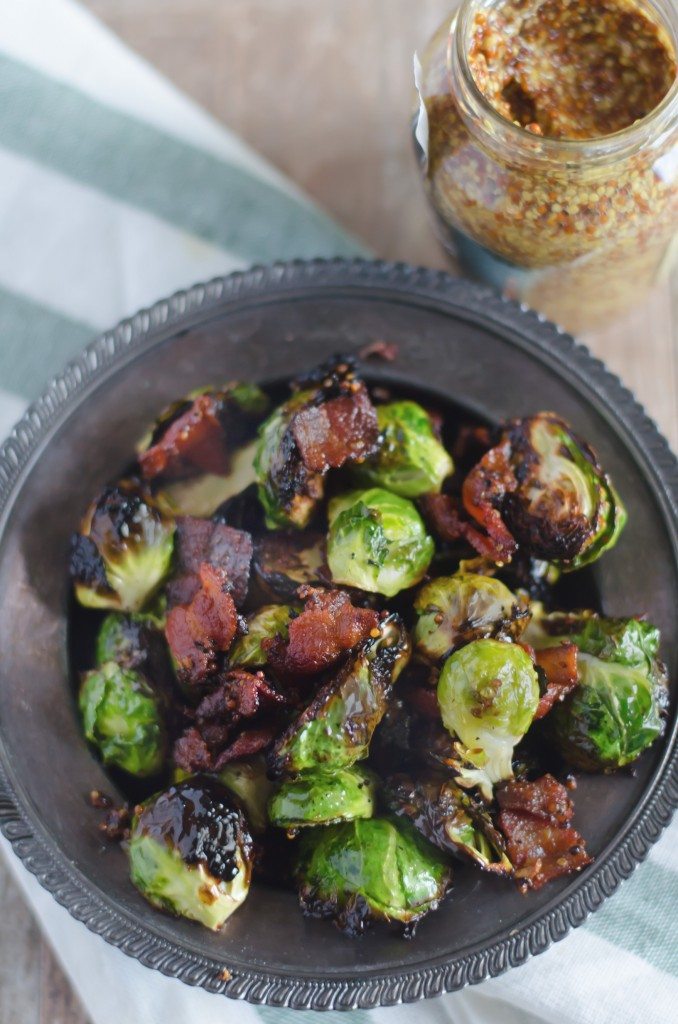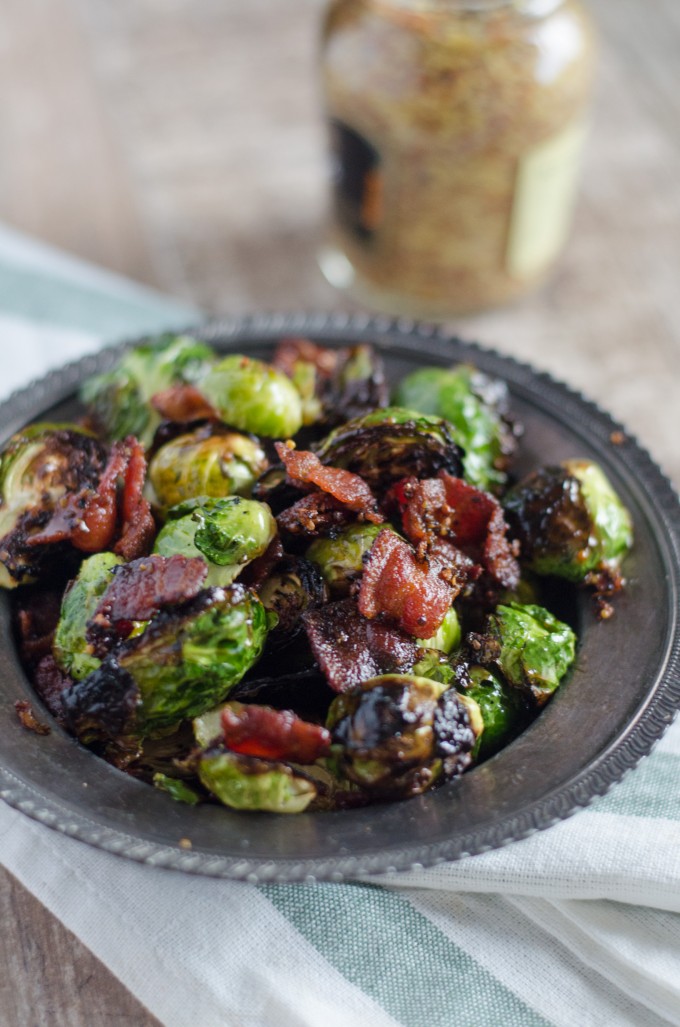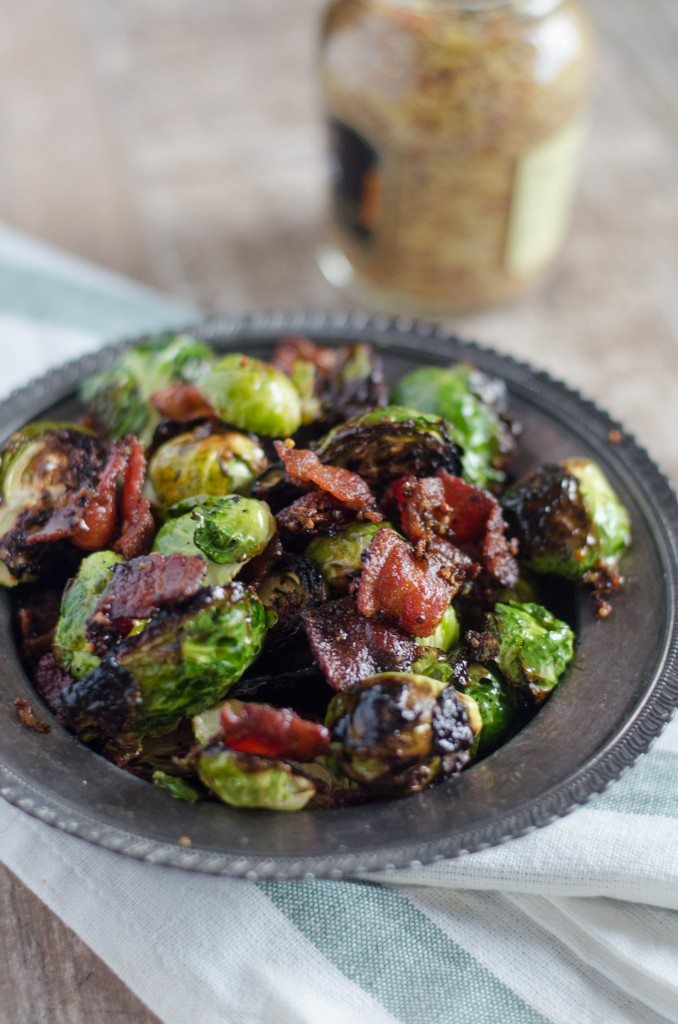 Grilled Brussel Sprouts with Bacon and Mustard Vinaigrette
Ingredients
1 1/2

pounds

brussel sprouts

halved

3

tablespoonsextra-virgin olive oil

Salt and freshly ground black pepper

8

ounces

bacon

chopped

2

cloves

garlic

sliced

2

tablespoonsred wine vinegar

1

tablespoon

honey

1

tablespoon

grainy mustard
Instructions
Toss the brussel sprouts with 2 tablespoons of the oil and sprinkle with salt and pepper on a rimmed baking sheet. Heat a grill over medium high. Add the brussel sprouts to a grill basket and grill over medium heat for 10-15 minutes or until browned and tender.

Meanwhile, add the bacon to a medium sauté pan and render over medium heat, 1 to 2 minutes. Add the remaining 1 tablespoon oil, garlic, and a pinch of salt. Cook until the bacon is crispy. Stir in the vinegar, honey and mustard with a fork. Whisk into the bacon fat until emulsified. Taste and season with salt and pepper.

Transfer the brussel sprouts to a large mixing bowl, add the bacon mixture and toss well. Serve.