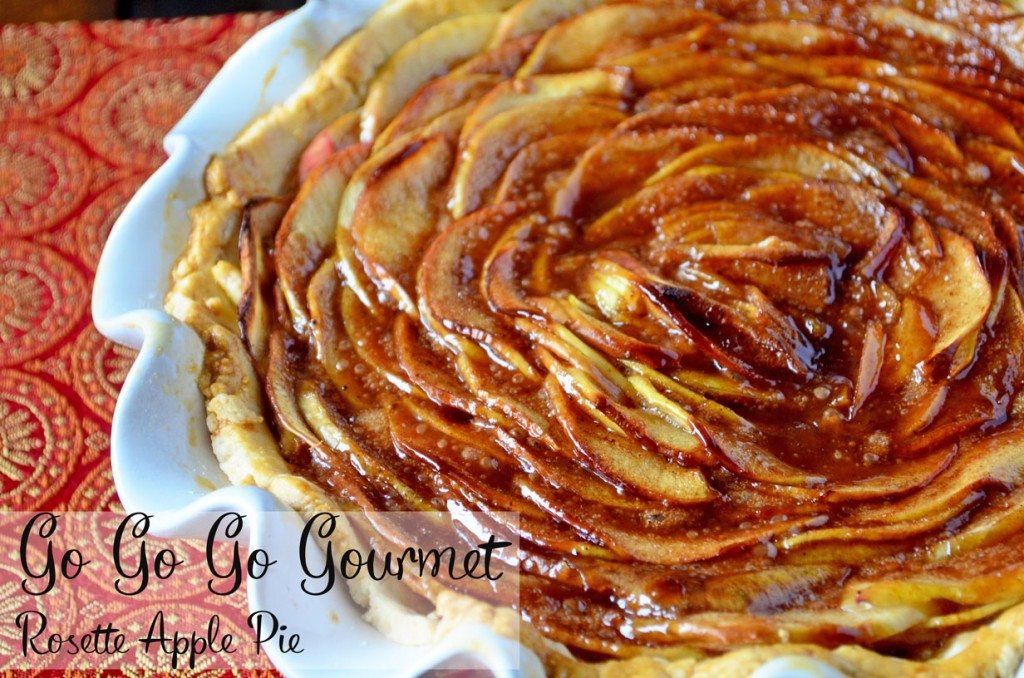 We definitely eat with our eyes first. Sometimes I see something and go, "Wow. I feel like this is really too pretty to eat."
This is one of those times.
This pie is so unbelievably gorgeous, isn't it? When I first saw it on Preserve's website, I think I actually gasped.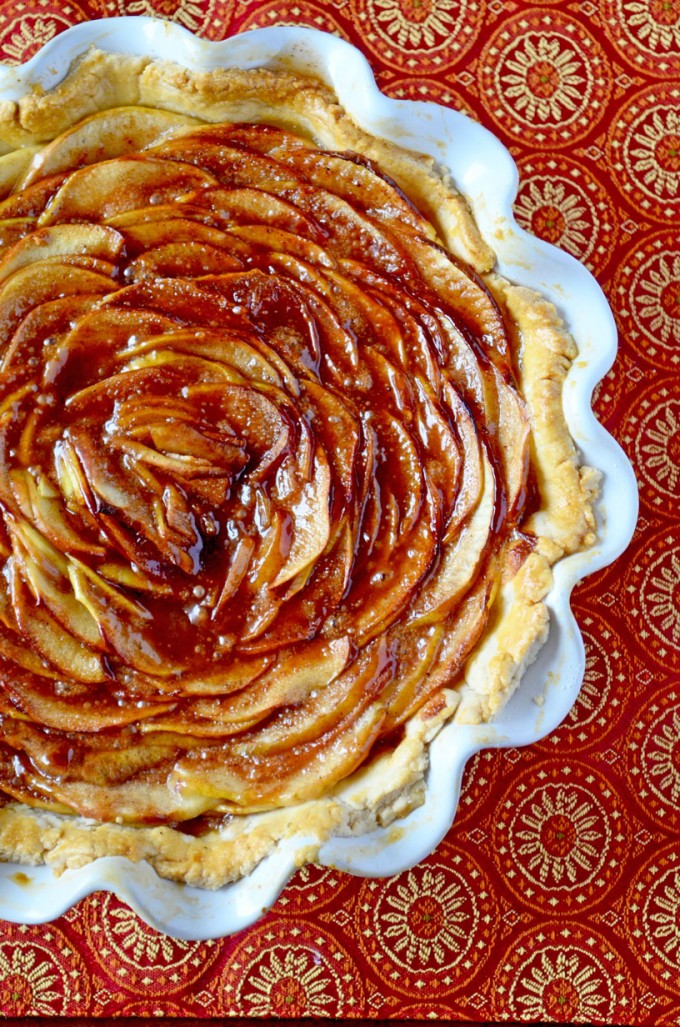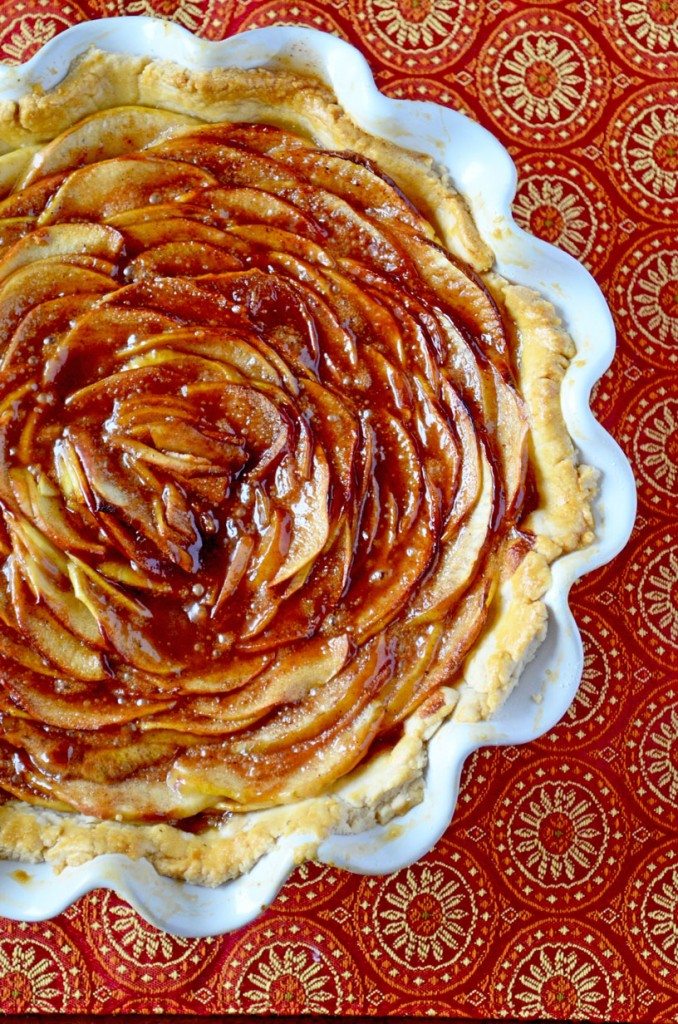 Don't get me wrong, I know that this looks unbelievably super crazy intimidating, but you'd be shocked to know that it actually fits into the modus operandi of this blog- deceptively easy! If you have a mandolin, you'll breeze right through this, if you use a good sharp knife, it still won't take super long.
I've never done a pie filling life this, and I definitely had some reservations, but I'm always up for trying a new technique…I may use this as a basis for new pie fillings for the future!
Thanks Blake Lively, keep up the good work.
Rosette Apple Pie
Ingredients
1

pie crust

3

red apples

½

cup

butter

¾

cup

brown sugar

1/2

lemon

juiced

1/4

tsp

cloves

1/2

tsp

nutmeg

1

teaspoon

of cinnamon

1

egg

beaten
Instructions
In a small saucepan, melt the butter. Add sugar, lemon juice, nutmeg, cloves and cinnamon, whisk together, and cook for 1-2 minutes until all sugar is dissolved; set aside.

Prep the crust in a pie dish and preheat oven to 400F. Core the apples, then slice into thin rounds using a mandolin or knife. Cut the slices in half. Starting from the outside, place the apples skin side up, one slightly overlapping the next, working your way towards the center in a clockwise direction. Finish the center with the smallest pieces.

Pour the sugar & spice filling over the top of the pie. Brush the crush with the beaten egg. Bake for 25 minutes or until golden. Cool slightly to allow the filling to set, then serve.