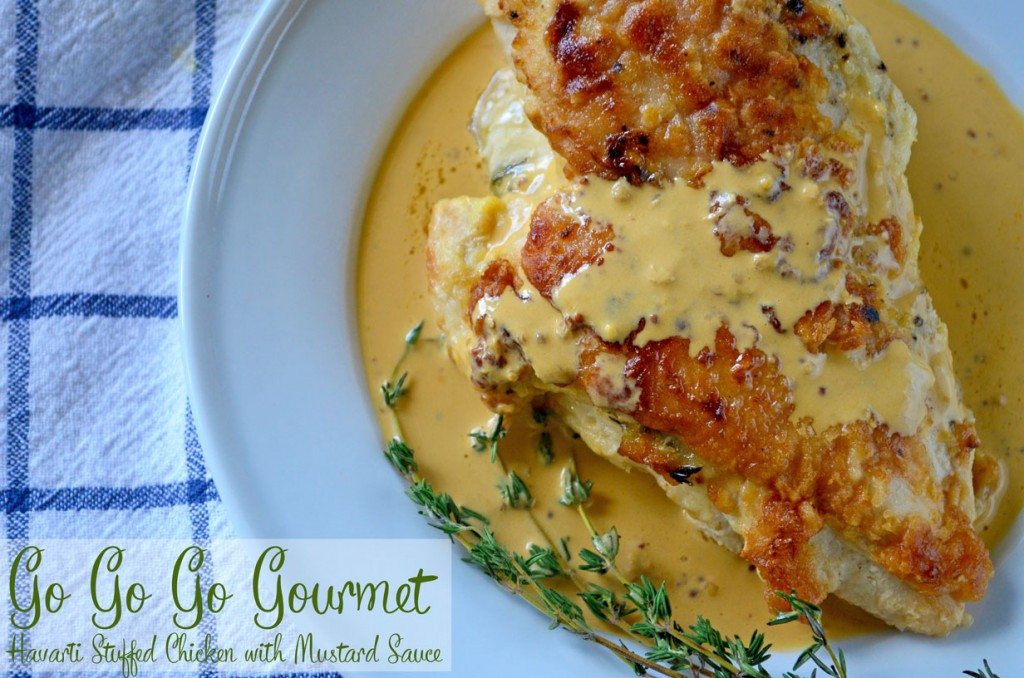 Hey, how about a food post??
How rare is it that on a night with NO dinner plan, I could be so fortunate to have literally every single ingredient for a recipe I've never made before? That NEVER happens. Clearly it was in the stars.
This was a really good recipe, and one that I would definitely repeat. I would recommend that you use chicken breasts that are tender and not mammothly thick (these were). That being said, these were delicious and total simple to make. The sauce added great flavor and was about as low maintenance as a sauce can possibly be. I actually think Jonathan loved it the most of all of us, he ate the leftovers for two days straight!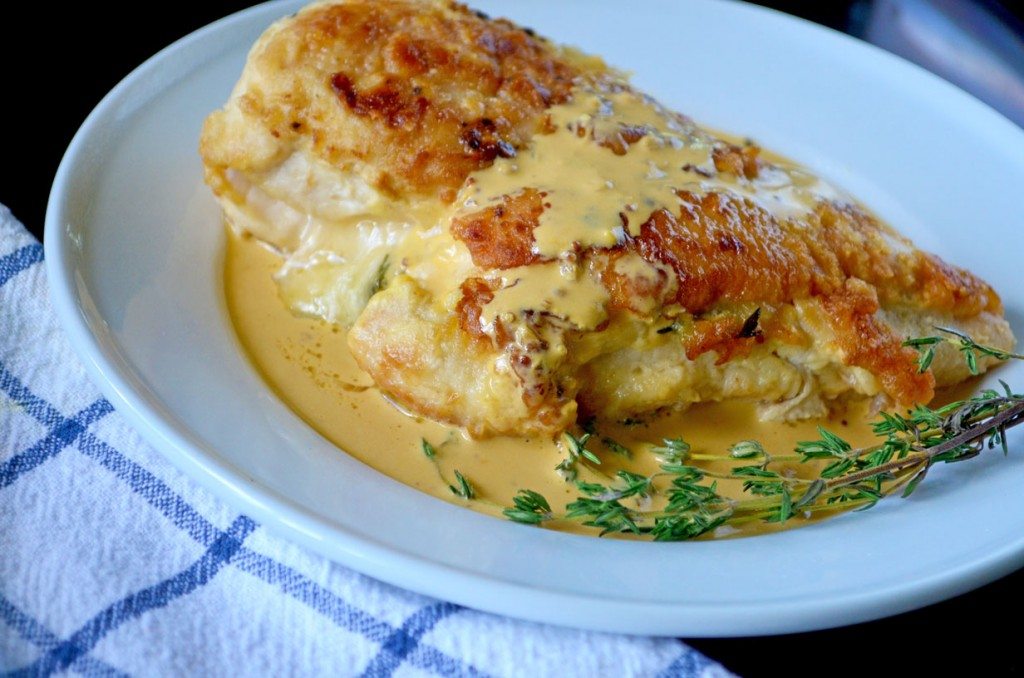 Havarti-Stuffed Chicken with Mustard Cream Sauce
Ingredients
Four 6-ounce chicken cutlets

about 3/4 inch thick

4

thin slices of plain havarti cheese

4

teaspoons

fresh thyme

leaves stripped from stems

½

cup

chicken stock

¼

cup

cream

1

heaping tablespoon grainy Dijon mustard

Salt and freshly ground pepper

2

large eggs

2

tablespoons

freshly grated parmesan cheese

Flour

Extra-virgin olive oil

for frying
Instructions
Preheat the oven to 350°. Using a small knife, cut a 4-by-3-inch pocket in the side of each chicken cutlet. Insert a havarti slice and spread 1 teaspoon of thyme in each pocket; press closed.

In a shallow bowl, beat the eggs and add in the Parmigiano-Reggiano. Put the flour in another shallow bowl.

In a large nonstick skillet, heat 1/4 inch of olive oil. Season the cutlets with salt and pepper. Dredge 2 cutlets in flour, shaking off the excess, then coat with the beaten egg. Fry over moderately high heat until golden, about 2 minutes per side. Transfer to a large rimmed baking sheet. Coat and fry the remaining cutlets.

Bake chicken for about 12 minutes, until just cooked through.

While the chicken is in the oven, boil the chicken stock and cream in a small saucepan over moderately high heat until reduced to 1/2 cup, about 5 minutes. Whisk in the mustard and boil for 30 seconds, whisking a few times. Season with salt and pepper and remove from the heat. Pour onto plates. Set the cutlets on the sauce and serve, topping with additional sauce if desired.