My refrigerator overfloweth with cucumbers. We are terrible about eating salads consistently, and there is always, always, ALWAYS one in my weekly produce basket. They were really piling up, and I had no idea what the heck I was going to do with them.
Duh, make pickles!
For someone that enjoys the kitchen and its adventures as much as I, there is something that I find so intimidating about canning. It feels as though it requires a lot of special equipment and/or time. If thats not true, please by all means, let me know.
But as it stands right now, I remain afraid of canning. I adore pickles though, so I learned how to make refrigerator pickles a couple of years ago from Mrs. Wages website. Don't get me wrong, they take up some fridge space, and they don't last indefinitely- in fact, we opened a jar that had been in the garage fridge a little too long when we moved- WHOA. But they are delicious, and you can pretty much put in whatever you'd like. Also, I encourage the use of apple cider vinegar over white vinegar. I think it's milder.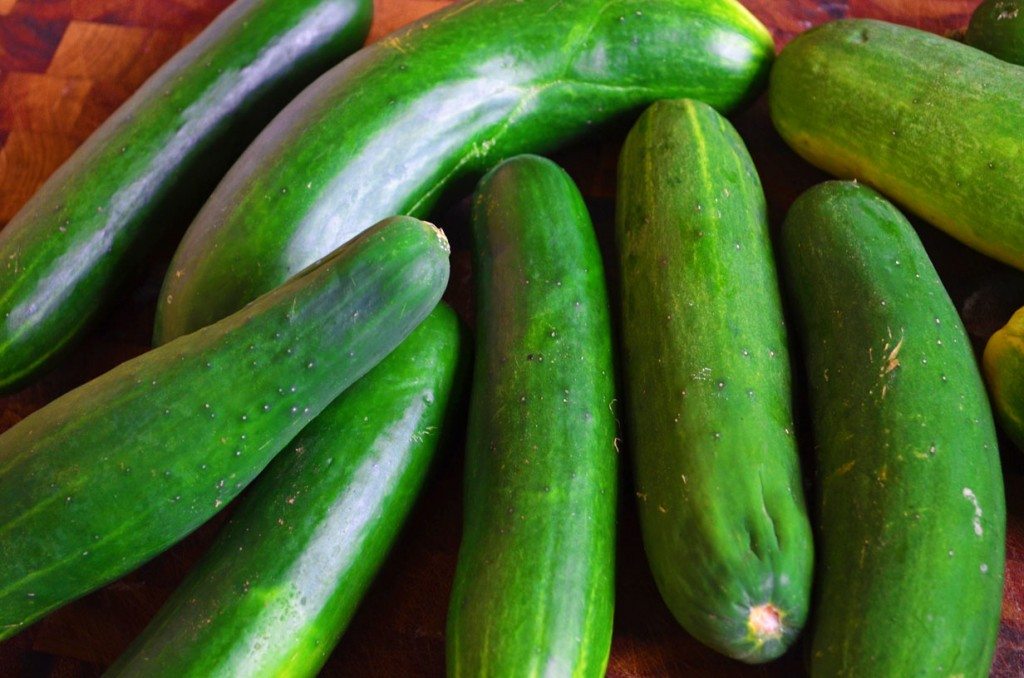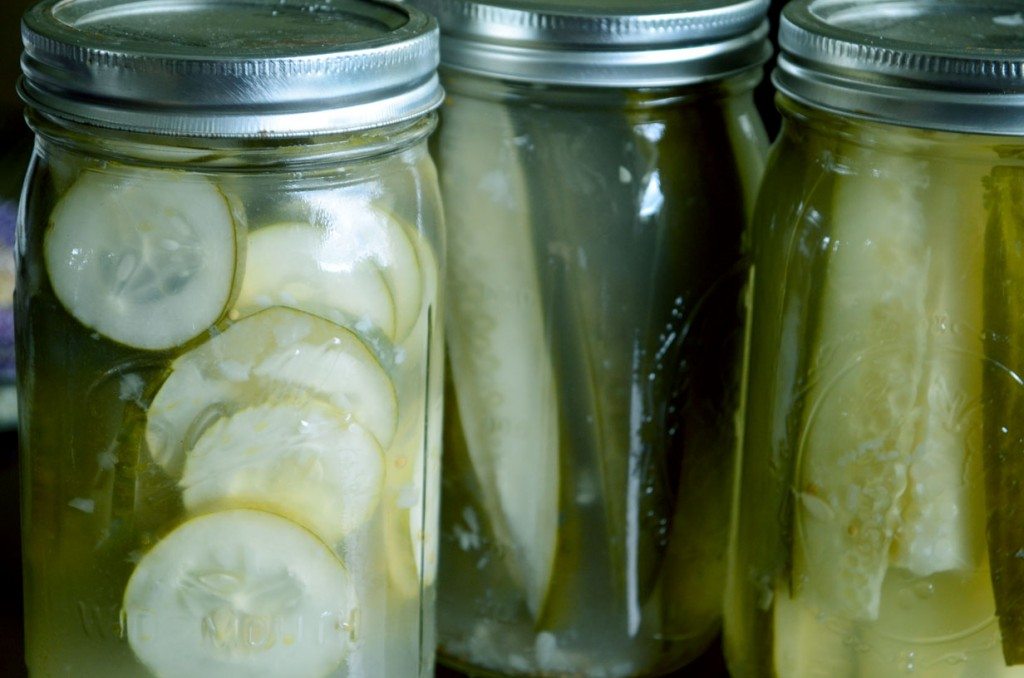 Refrigerator Pickles
Ingredients
4

cups

white vinegar

or apple cider vinegar

4

cups

water

3 1/2

T

salt

3

T

sugar

4

tsp

mustard seeds

4

T

dried minced onion

4

cloves

garlic

5-6

cucumbers

sliced lengthwise into spears (or into discs)
Instructions
Divide cucumbers amongst 4 wide mouth 1 qt mason jars. Add 1 tsp mustard seeds, 1 T dried onion and one minced or pressed garlic clove to each jar.

Add water, vinegar, salt and sugar to a large saucepan on the stove; bring to a boil. Stir occasionally until salt and sugar are dissolved. Pour brine into jars. Cap tightly and leave out on the counter top for 2 days.

On day 2, flip the jars upside down.

Transfer to fridge on day 3.
Note: I also usually add a bunch of dill to each jar… guess what I didn't have when I started these?!