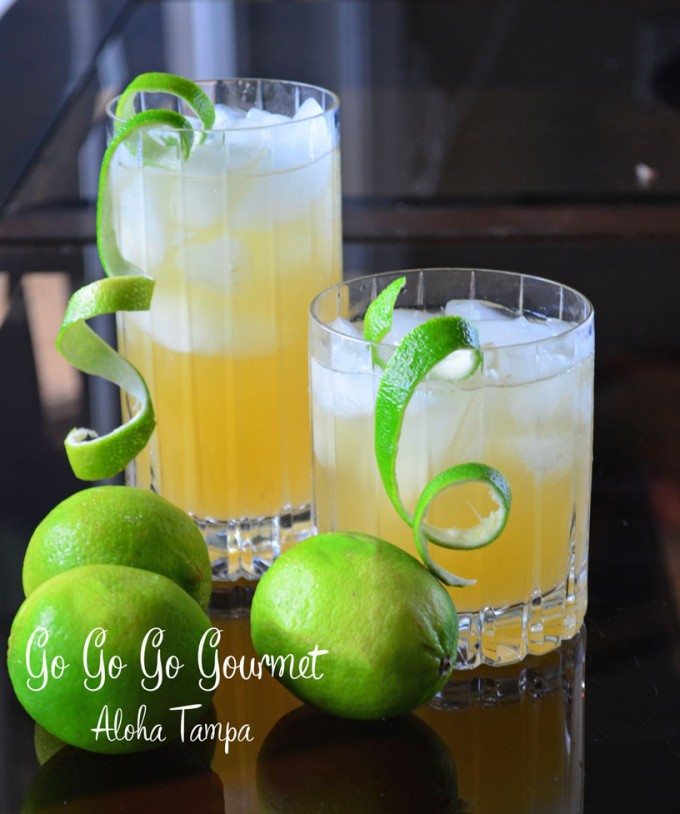 I have a stack of index cards in my bar cabinet that holds cocktail recipes that I've collected throughout the last seven or eight years that I've wanted to try. Most of them have never been attempted or tasted before here. So when I am feeling a little uninspired for my Friday at five cocktail post, sometimes I rifle through therifle through the stack to find something that one, I have the ingredients for him too, sounds good to me at that particular day.
I actually somehow managed to forget about Friday at five today. I chalk it up to the fact that I still have so many recipes in the wings to post that I forget sometimes that I have "Gaps" to fill. So at 3:30 today, I went searching for something that sounded kind of good. Not sure where this originally came from, (although it was originally called "Aloha LA Cocktail" and I am sure that I could Google it in 2 seconds, but I am lazy right now) but it fit the bill for how I was feeling today. Low maintenance cocktail, seemingly perfect for the 85° – and- sunny weather outside. Even better, I had every single ingredient already here (with, of course, the usual substitutions/adaptations).
I know this post is going to be late, because currently, my Mac has "detected inconsistencies in my iPhoto library" and therefore is on its second round of "repairing the database." Jonathan, meanwhile, is currently sitting on the floor with his head in his hands crying for reason that I can't seem to determine.
You might notice that there's two drinks in the picture. Right now, they're both for me. At least they aren't martinis…
Friday at Five: Aloha Tampa
Ingredients
6

oz

pineapple juice

2

oz

light rum

2

T

agave nectar

1

lime

juiced

6

oz

ginger ale
Instructions
Combine pineapple juice, light rum, agave and lime in a cocktail shaker.

Shake to combine.

Fill two glasses with ice, divide ginger ale between each.

Top with juice mixture and garnish with a lime.

Serve, sip, sit back, deep breath, relax, and enjoy.