We had a day that actually felt like fall!! By "fall," I mean it was cloudy, rainy and the temperature dropped below 80. It may have been excessive, but I immediately put on pants and a sweater.
It was very exciting.
I decided to celebrate by making a quintessential cold weather dish– stew. What could better than chunks of meltingly tender beef simmered with vegetables for several hours. This may look long, but its really not very much hands-on work at all– the oven is the workhorse here.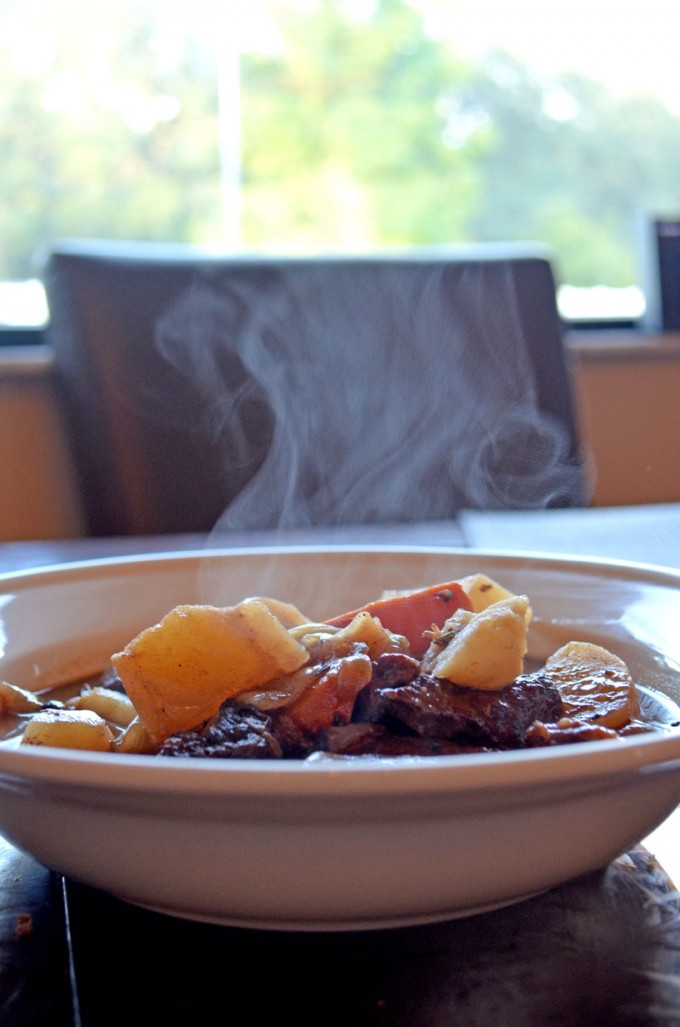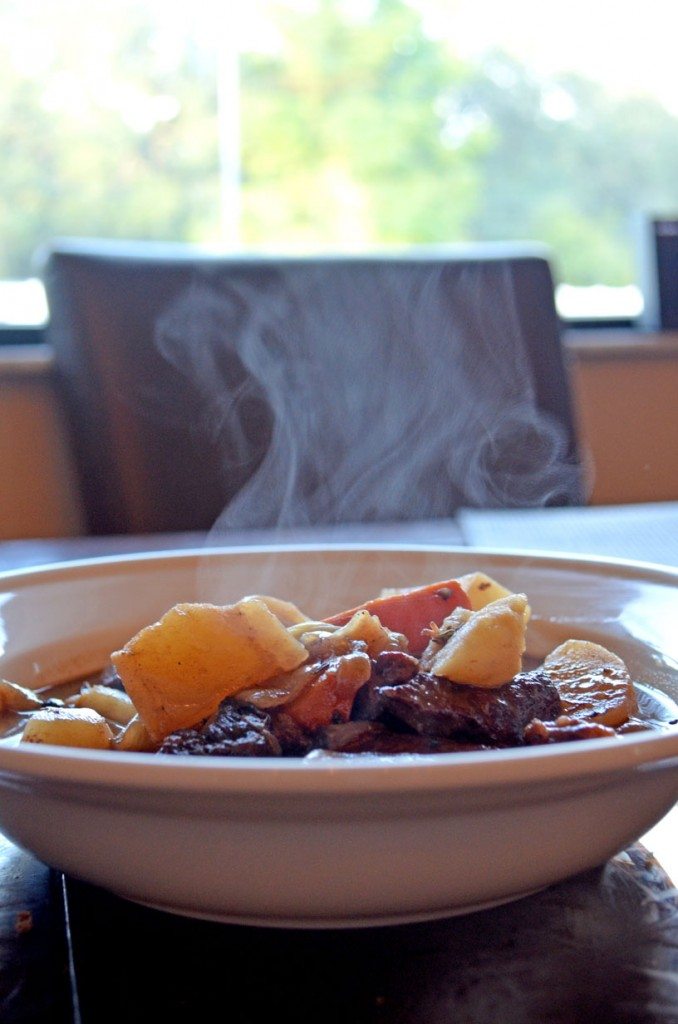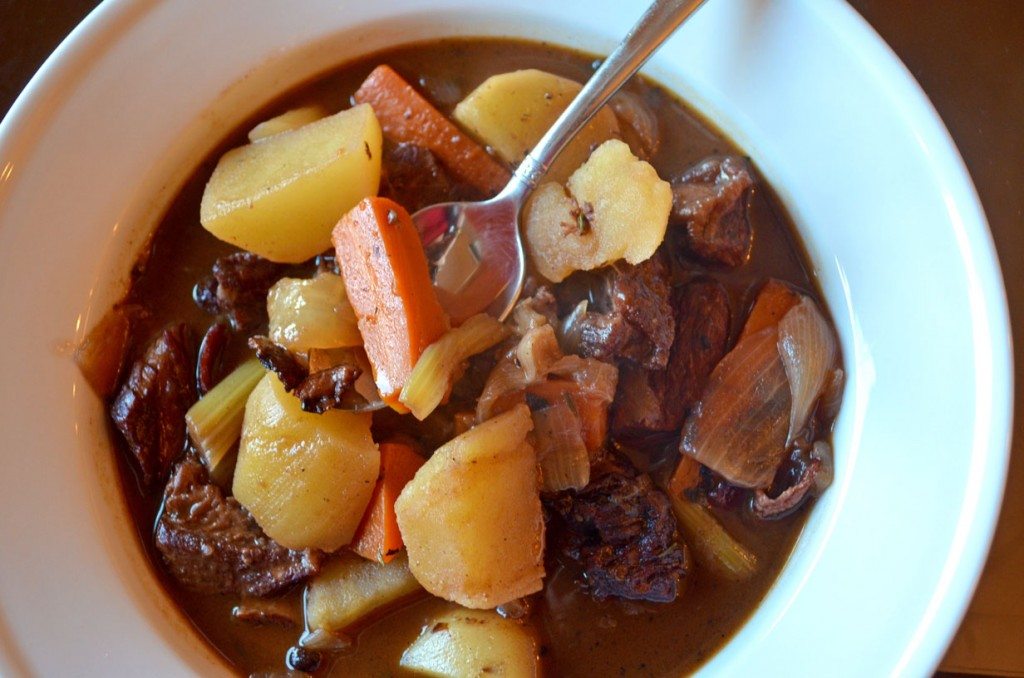 Beef Stew
Ingredients
3

lb

chuck roast

Salt & Pepper

2/3

c

flour

1/4

lb

bacon

roughly chopped

2

onions

cut into wedges

4-5

stalks celery

3-4

carrots

3

cups

red wine

4

cups

beef stock or broth

1

T

tomato paste

2

bay leaves

2

sprigs thyme

5

potatoes

peeled and cut into large chunks
Instructions
Preheat an oven to 325.

In a large heavy pot set over medium heat, cook the bacon until the fat renders and the bacon is browned. Remove with slotted spoon and set aside.

Sprinkle the beef with salt and pepper.  Cut into 1 1/2" cubes,  sprinkle the flour over the pieces, and use your hands to gently toss the beef with the flour until evenly coated. Working in 2-3 batches, brown the beef in the bacon fat. Remove from pan and set aside.

Add the carrots, celery and onions to the pan. Cook until vegetables have started to soften and brown, about 5 minutes. Slowly pour in the red wine, and use a wooden spoon to scrape the browned bits from the bottom of the pan. Stir in stock, tomato paste, thyme sprigs and bay leaves.

Cover and place in oven. Cook for 1 1/2 hours.

Uncover and stir in potatoes. Return to the oven for another hour.

Stew is done when the beef is easily pierced, very tender and falls apart.