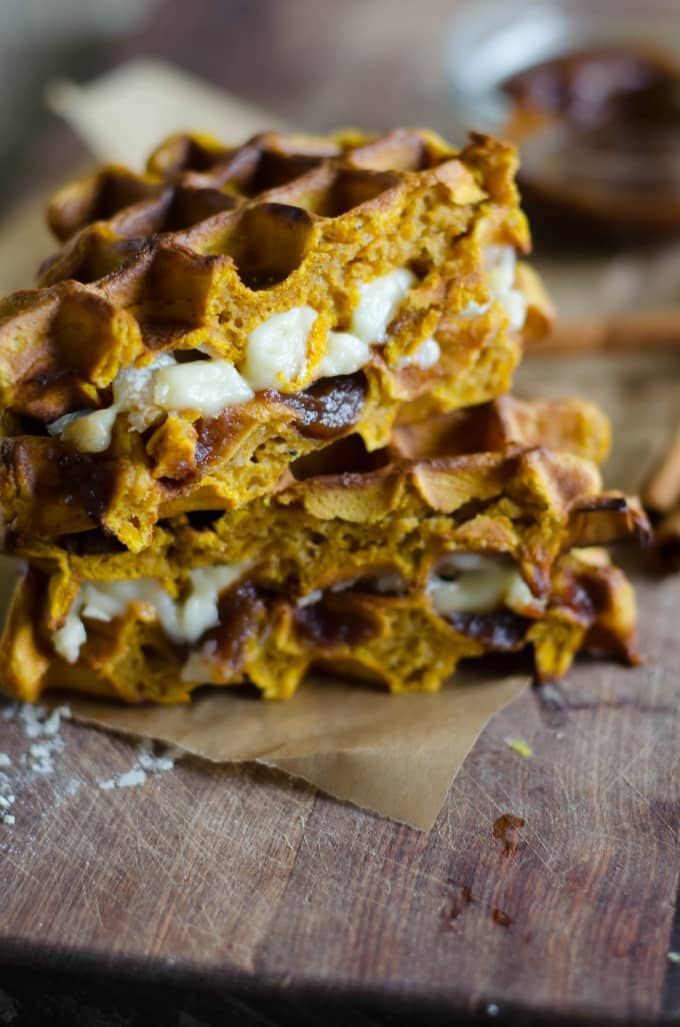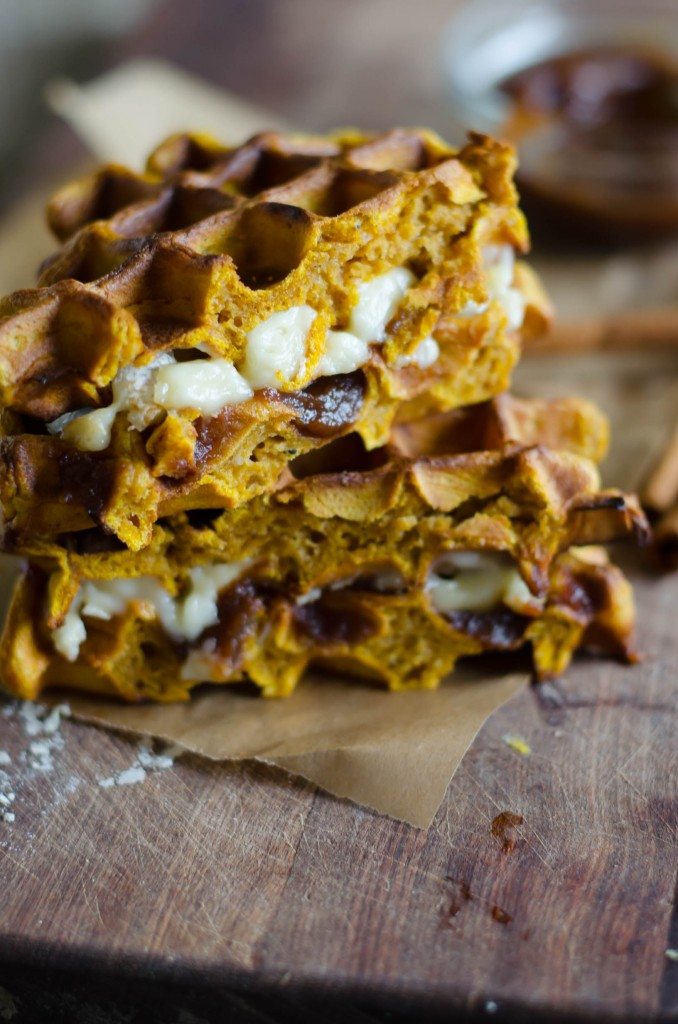 I don't even know where to begin. I've been sitting here, starting at a blank box with a flashing cursor and no idea where to begin.
I guess I will start off with Happy Waffle Week!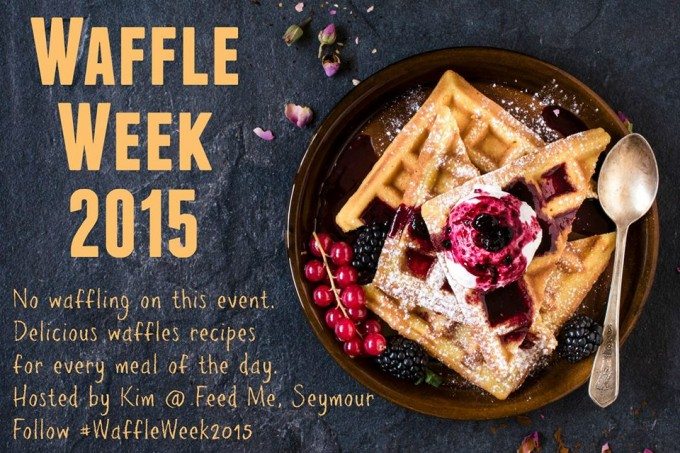 I've teamed up with a great group of talented bloggers to flood you with delicious waffle recipes, which you can find using #WaffleWeek2015. Among us, you'll find savory waffles, fall-themed waffles, crazy waffles and sweet waffles- but they are all sure to be completely delectable. No wafflin' there!
Aren't my food puns just awful?! I can just picture David reading this. He's undoubtedly rolling his eyes and shaking his head at me. I can feel it in my soul.
So even though my pumpkin waffles from yesterday were a home run for me, I decided to take them to another level. I created this fall-themed waffle sandwich, using two of my pumpkin waffles and sandwiching apple butter and melted brie in between them. I was exceedingly excited after I took my first bite. I ran, sandwich in hand, and shoved into Dave's face as he was getting out of the shower.
"Oh my God!! Take a bite!!!"
Bewildered, he took a bite, chewed- then, "Wow. There's no one that wouldn't want that."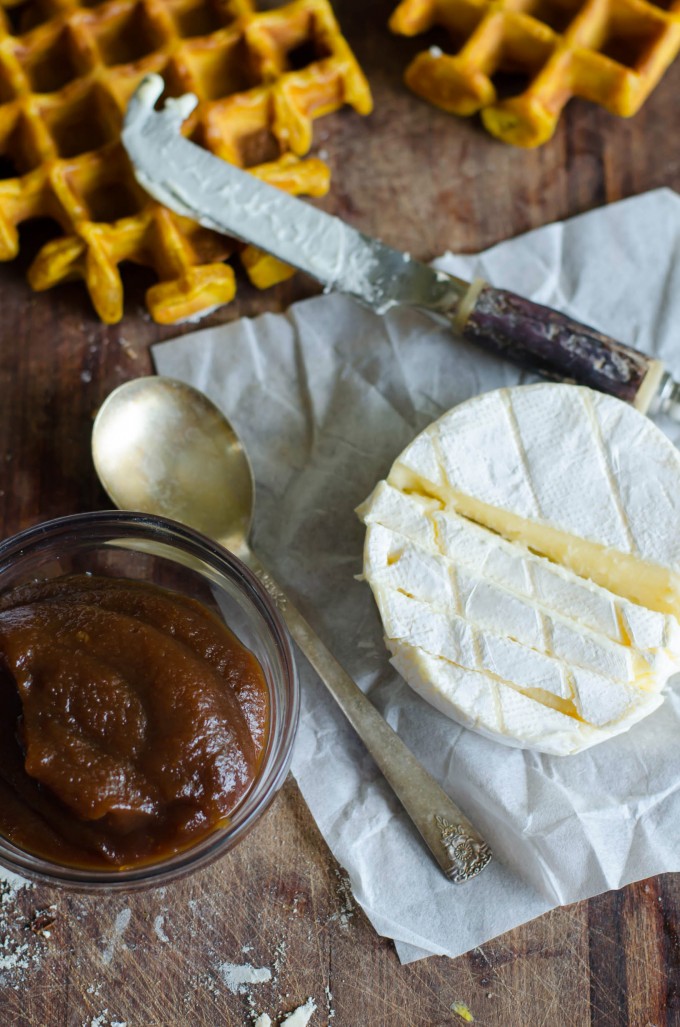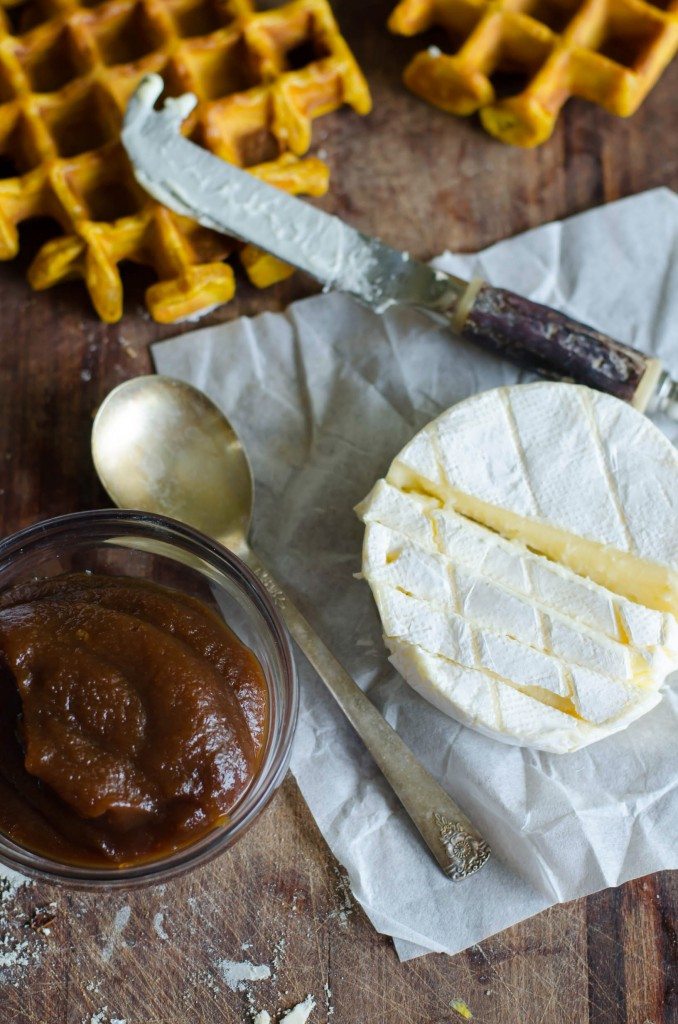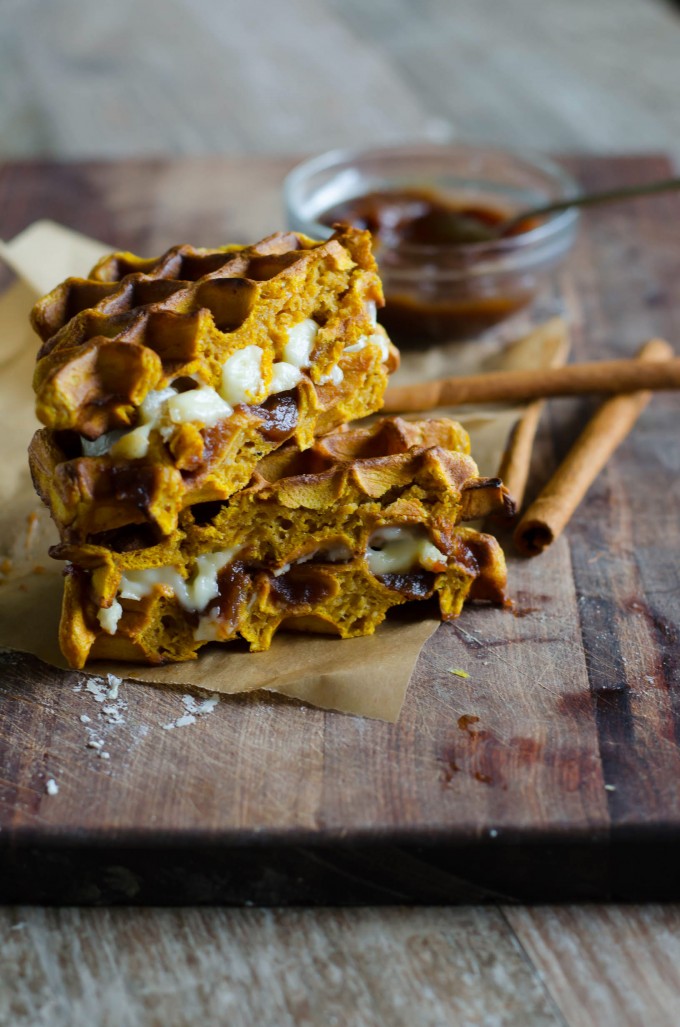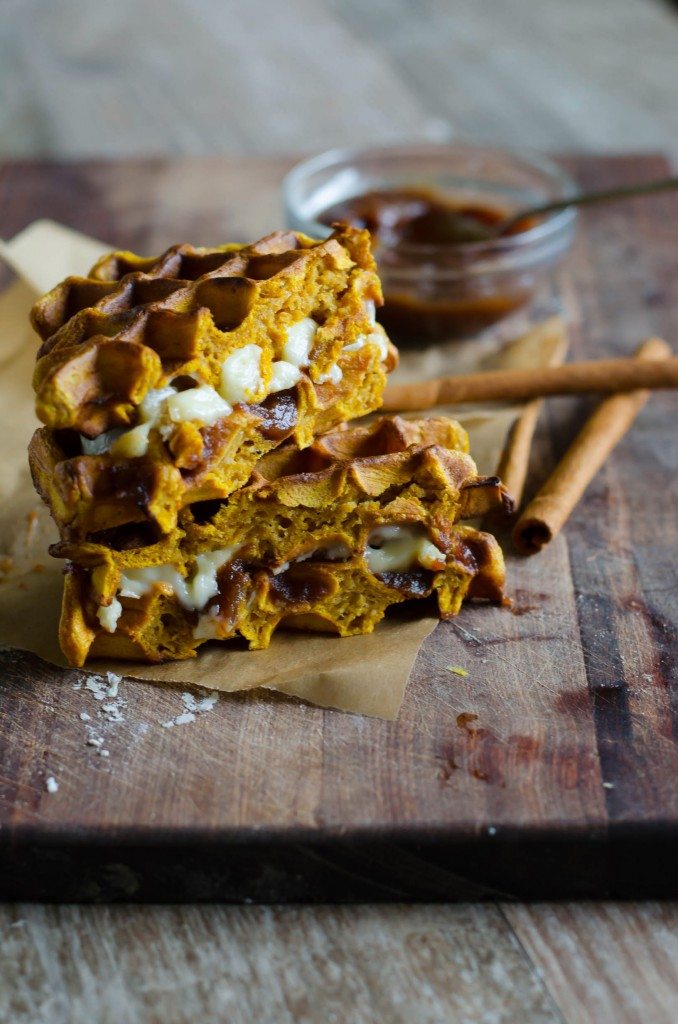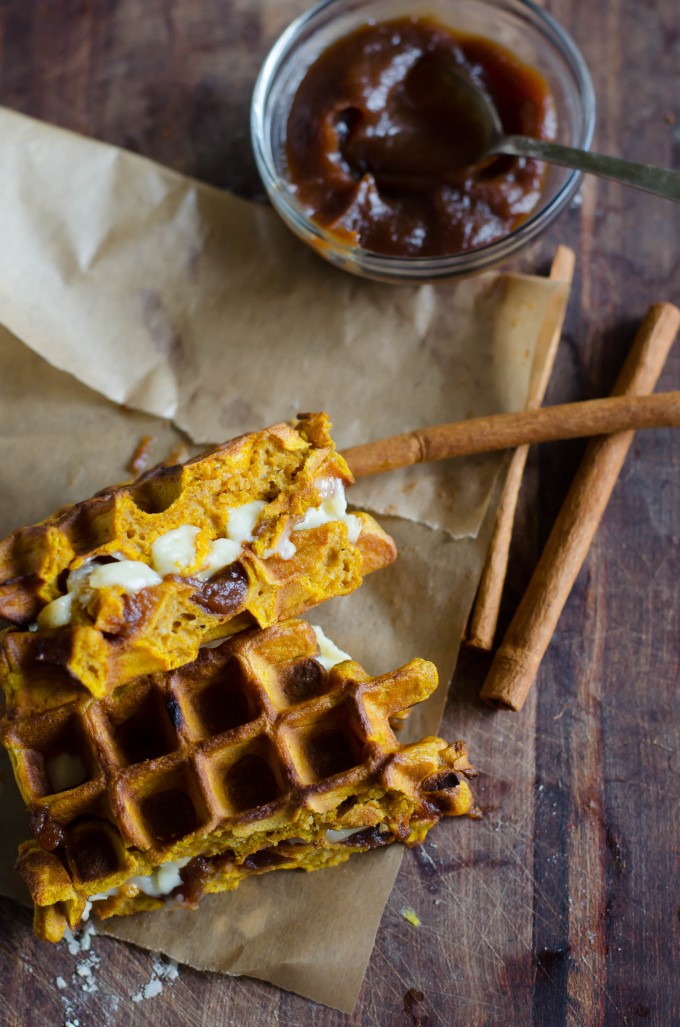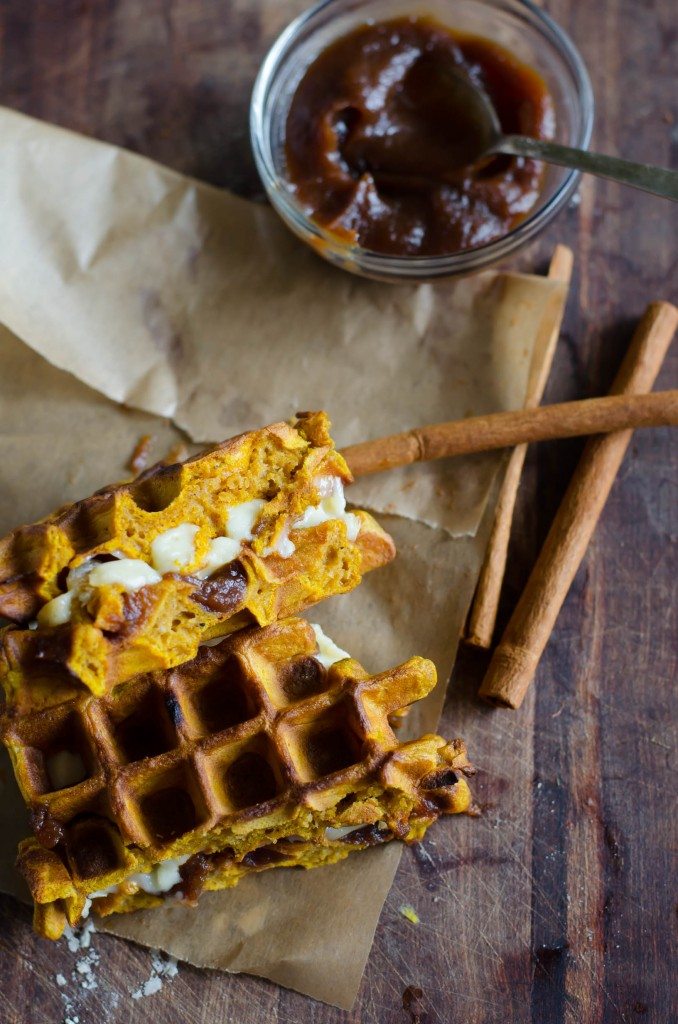 Make sure to check out all the other posts for Waffle Week!
Appet-affles
Breakf-affles
Waffl-ides
Dessert Dish-affles
Pumpkin Waffle Sandwiches with Apple Butter and Melted Brie
Ingredients
3-4 1/4

"slices of brie

2

T

apple butter
Instructions
Spread the apple butter on one waffle; lay the brie on top.

Toast both waffles in a toaster oven for 3-4 minutes, until brie is wamed and starting to melt.

Sandwich the two together and slice in half.