This Perfect Christmas Almond Spritz Cookies Recipe is the best cookie recipe to use for the holidays! They're easy to make and no chilling required!
I never really liked spritz cookies that much growing up, but these Perfect Christmas Almond Spritz Cookies have been a game changer for me.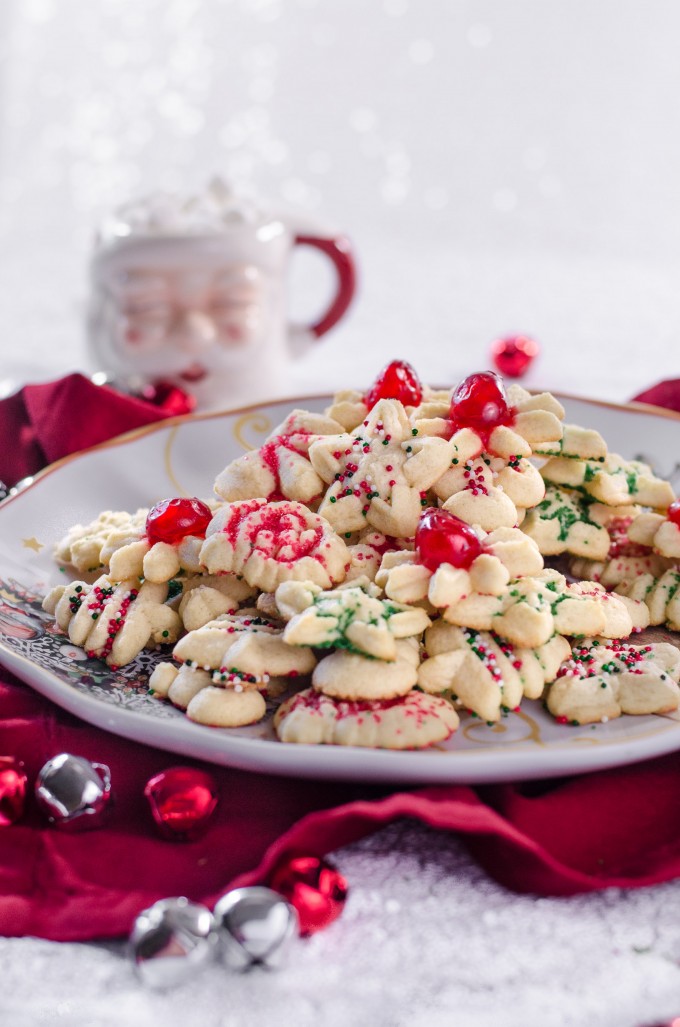 I just love them! This is a super simple dough, no chilling required, and Jonathan has so much fun decorating (especially with sprinkles and candied cherries!)
I came up with this recipe after tweaking my mom's recipe over…and over…and over again, and now she even prefers these! They are just a little bit soft, and with two kinds of extracts, they have a delicious flavor to them. They are no longer just for Christmas- these classic spritz cookies are made all year round!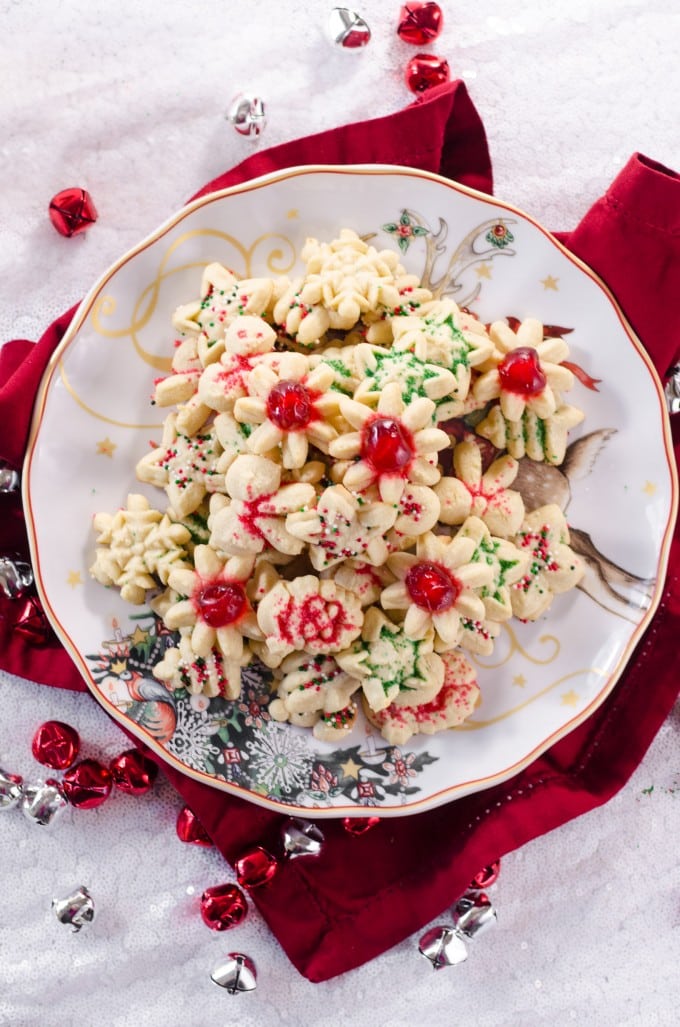 What you'll need for this recipe:
If you loved these Perfect Christmas Almond Spritz Cookies Recipe, then be sure to check out these:
Perfect Christmas Almond Spritz Cookies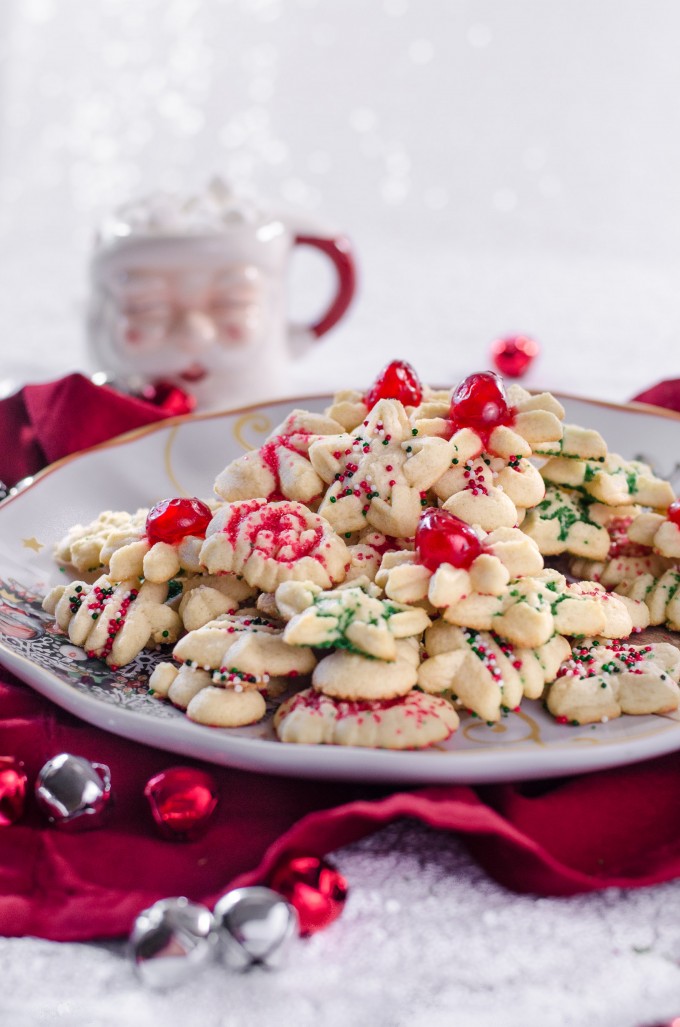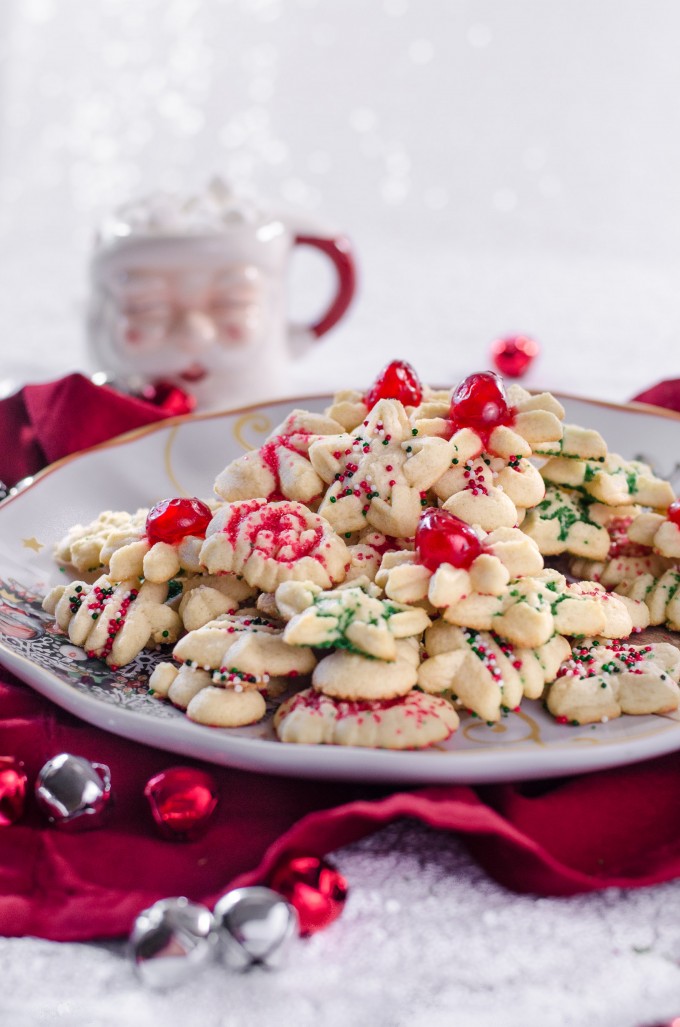 Ingredients
8 tablespoons butter, softened
1/2 cup sugar
1 egg
1/2 teaspoon almond extract
1 teaspoon vanilla extract
1 1/2 cups flour
Candied cherries, for decorating
Colored sugar, for decorating
Directions
Preheat the oven to 400F.
In the bowl of a stand mixer, cream together the butter and sugar until light and fluffy.
Mix in the egg and extracts. Add in the flour and stir until combined.
Load the dough into a cookie press, fitted with choice of disk.
Press the cookies out onto ungreased cookie sheets. Decorate with cherries and sugar as desired.
Bake in preheated oven for 6 minutes, or until just beginning to turn golden around the bottom edges. Leave on cookie sheets for additional two minutes, then remove to wire racks to finish cooling.
Recipe Notes
Loading nutrition data...
SaveSave
SaveSave