This nutella triple chocolate muffin recipe is filled with delicious nutella and sweet chocolate, these muffins are perfect for any chocolate lover!
"Mmmm… What is this? A brownie??"
"Nope. That's a Nutella Triple Chocolate Muffin."
"Wow. That's really good."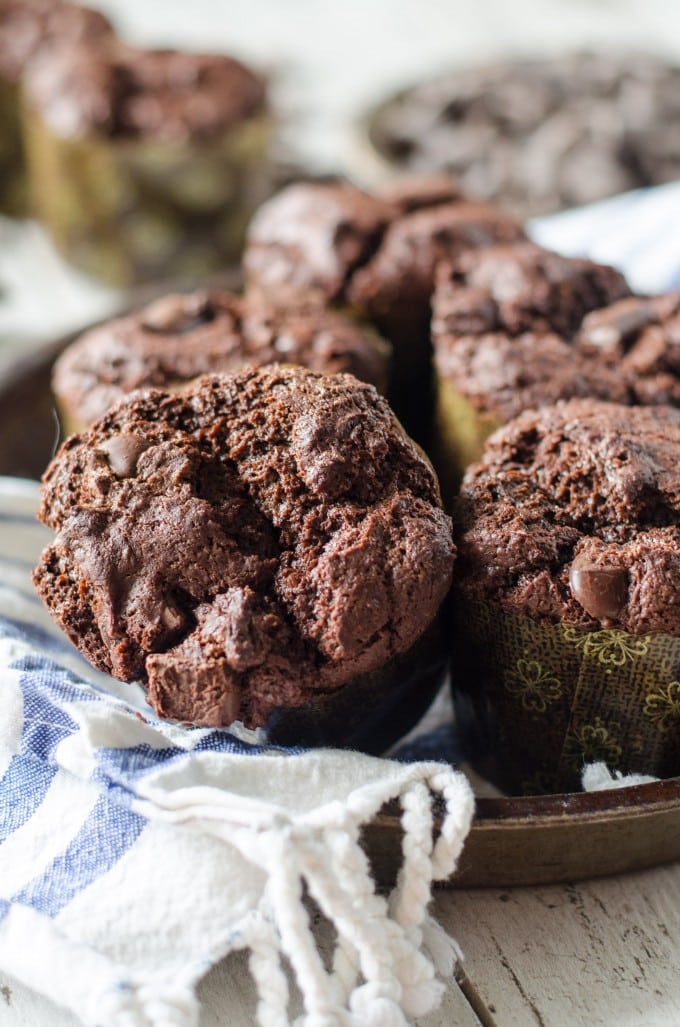 I have to confess, I am generally not a chocolate muffin person. I'm not sure why this is, but if I have a plethora of muffin options laid out, I'm never beelining for the chocolate over blueberry, or poppyseed, or anything with streusel on top.
However, this pregnancy I keep thinking about chocolate muffins. Rich, moist, chocolate chunky muffins. As I was making these, I thought- Hey, should I throw in some Nutella in here? Yes, yes, I definitely should.
These muffins are another multi batcher- which means I don't stop until I know I won't get snarky comments about them in the comments section. The first batch didn't even taste chocolaty. The second batch was pretty solid, but just a little too crumbly. The third batch? Bellissimo.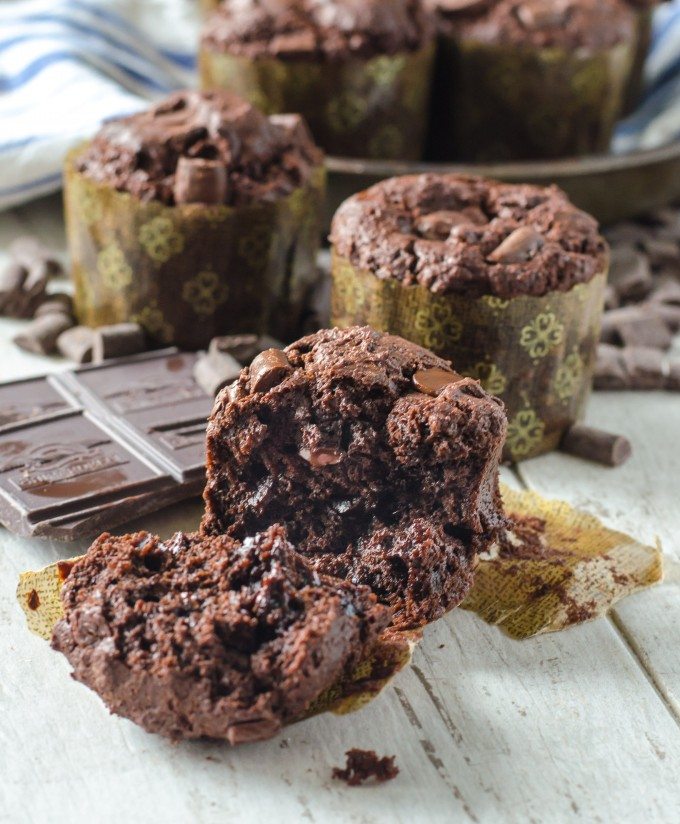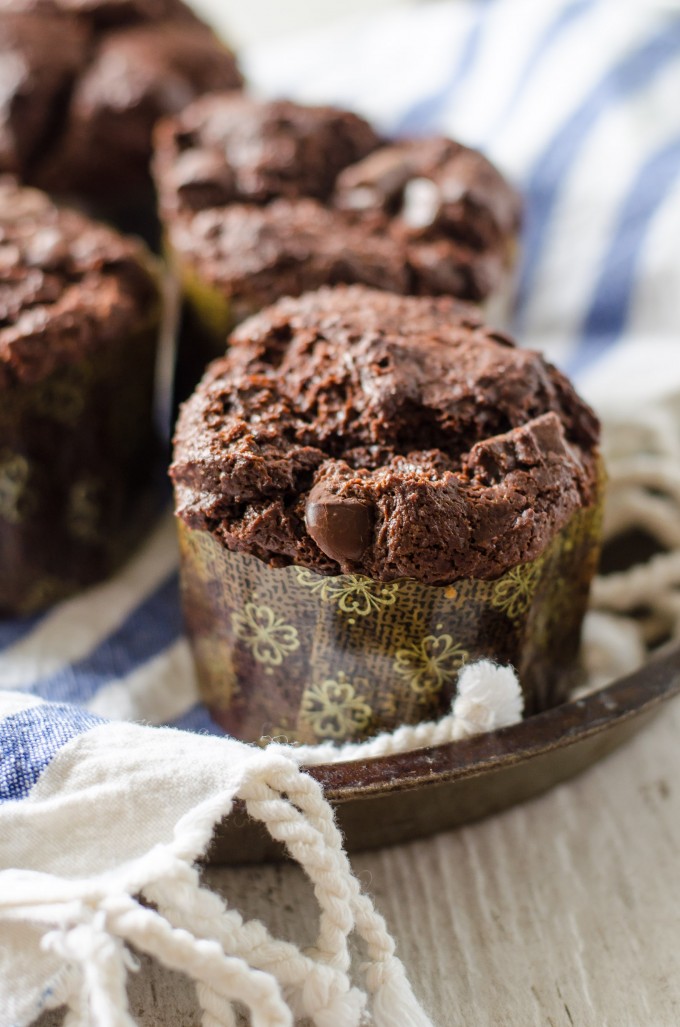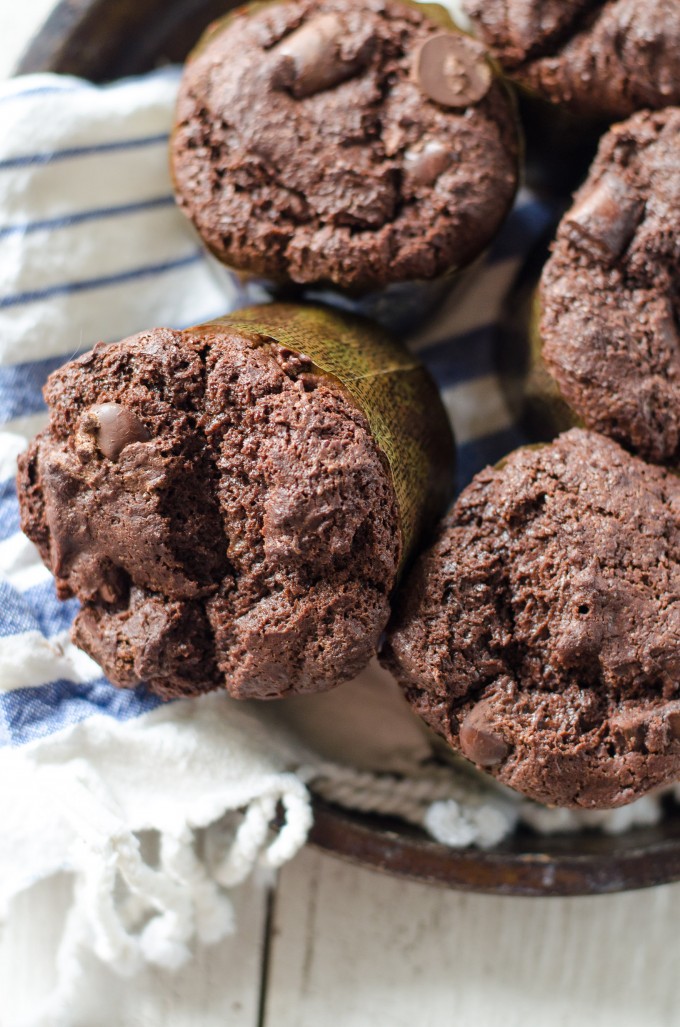 Nutella Triple Chocolate Muffins
Ingredients
1 1/4

cups

flour

1

cup

sugar

1

cup

cocoa

2

tsp

baking powder

1/2

tsp

baking soda

2

eggs

1

cup

sour cream

2/3

cup

oil

1/3

cup

chocolate hazelnut spread

3/4

cup

semi sweet chocolate chunks

1/2

cup

bittersweet chocolate chips
Instructions
Preheat an oven to 350F. Spray a jumbo muffin pan with cooking spray or line with muffin liners.

In a mixing bowl, whisk together the flour, sugar, cocoa, baking powder, baking soda and salt.

Make a well in the center and add the eggs, sour cream, oil and nutella. Stir together until just combined.

Fold in the chocolate chunks and chips. Use a spoon or ice cream scoop to fill muffin cups 3/4 full. Bake in preheated oven for 20-25 minutes, or until an inserted toothpick comes out clean. Let cool on wire racks.