Everytime that I make meatloaf now, I get a little sad.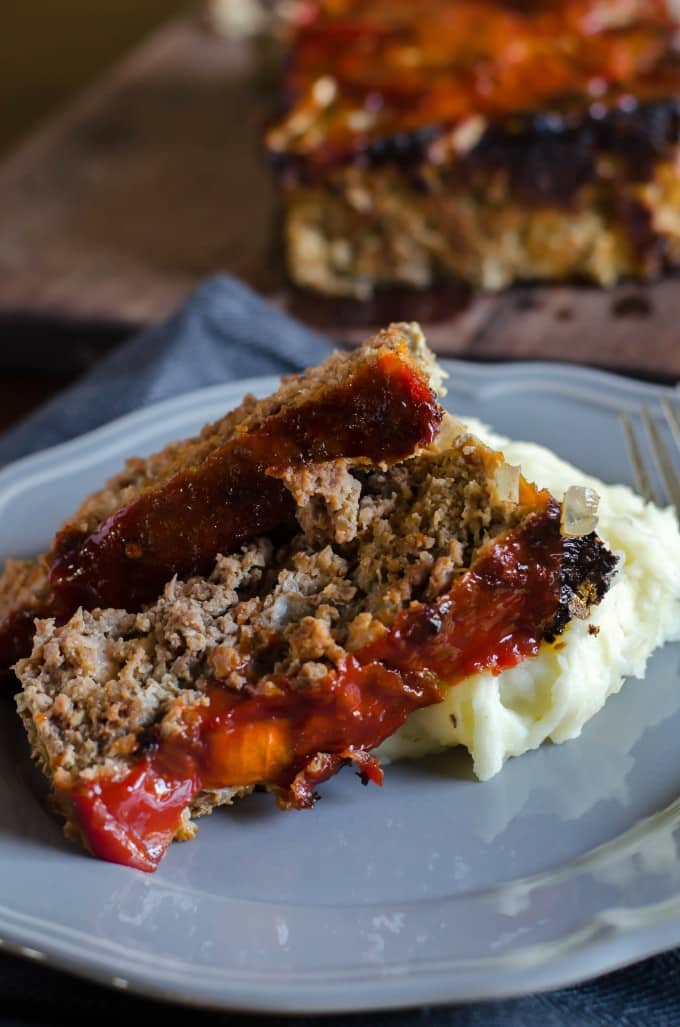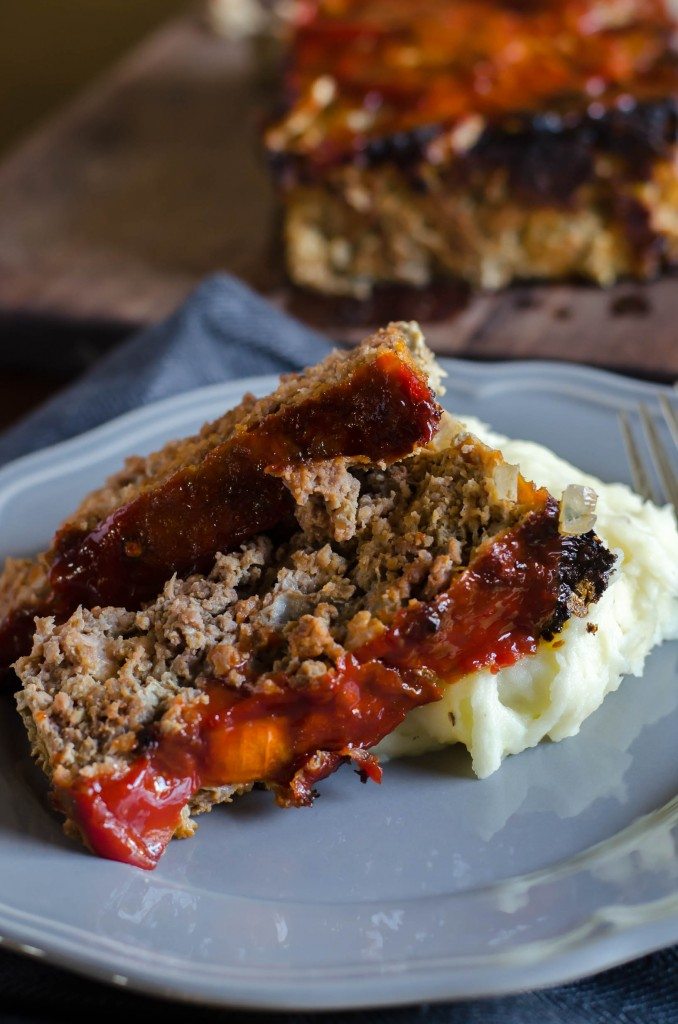 Up until the very last days of her life, my grandmother lived in her house outside of Cleveland- the same house she had lived in for decades and decades, raised a family in, and watched her four kids grow up, spread their wings, and start their own grown-up lives.
Once I moved to Akron, I was only about 40 minutes away from her, so I would go up to see her, sit at her kitchen table, and make tea for us- I would always drink out of my polka dot mug, she would drink out of her shamrock mug.
After Thanksgiving at my house one year, my mom went up to see her and took her a Tupperware of leftovers. Grammy was so excited about it, that from that point going forward I saved one or two servings of every meal I could. I stocked my freezer till it was full, then I would pack everything in a huge shopping bag and cram her freezer full of meals.
One night, my mom called me. "Okay," she said. "I'm making meatloaf for dinner this week. You have to tell me what you do for yours since my mom says its the best meatloaf she's ever had in her life."
Talk about feeling like you're on cloud nine.
I've made meatloaf a few different ways over the years, but after hearing that declaration I never made another kind again. To this day, I can't pin it down to one particular ingredient, so it must just be a magical combination. Personally, I think the meat combination of beef+veal+pork adds a ton of flavor, but if you can't find veal, just substitute ground pork.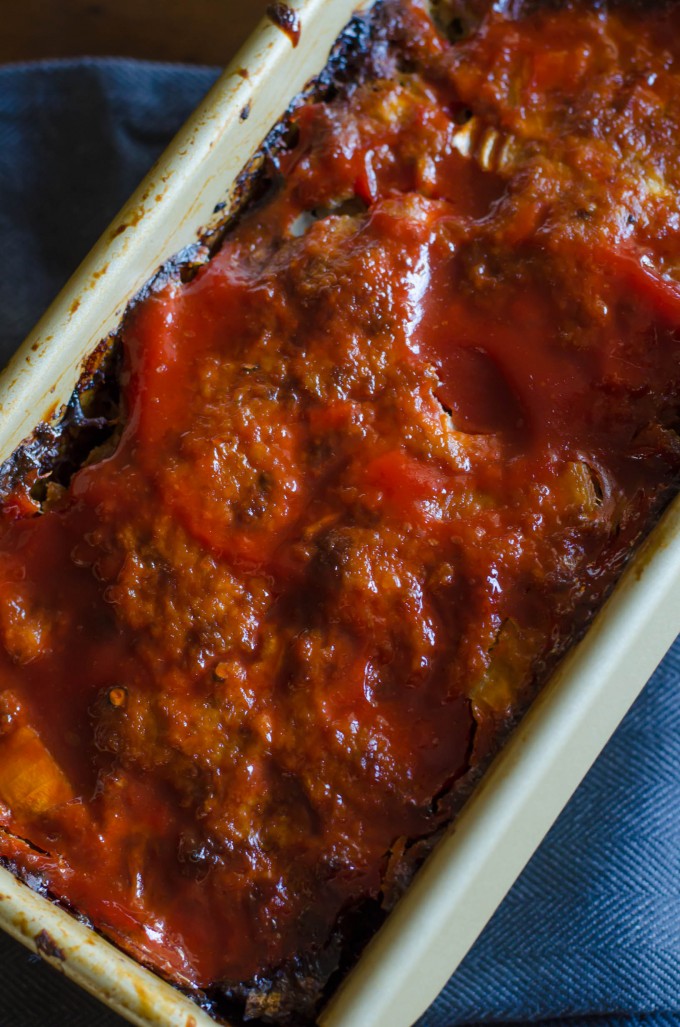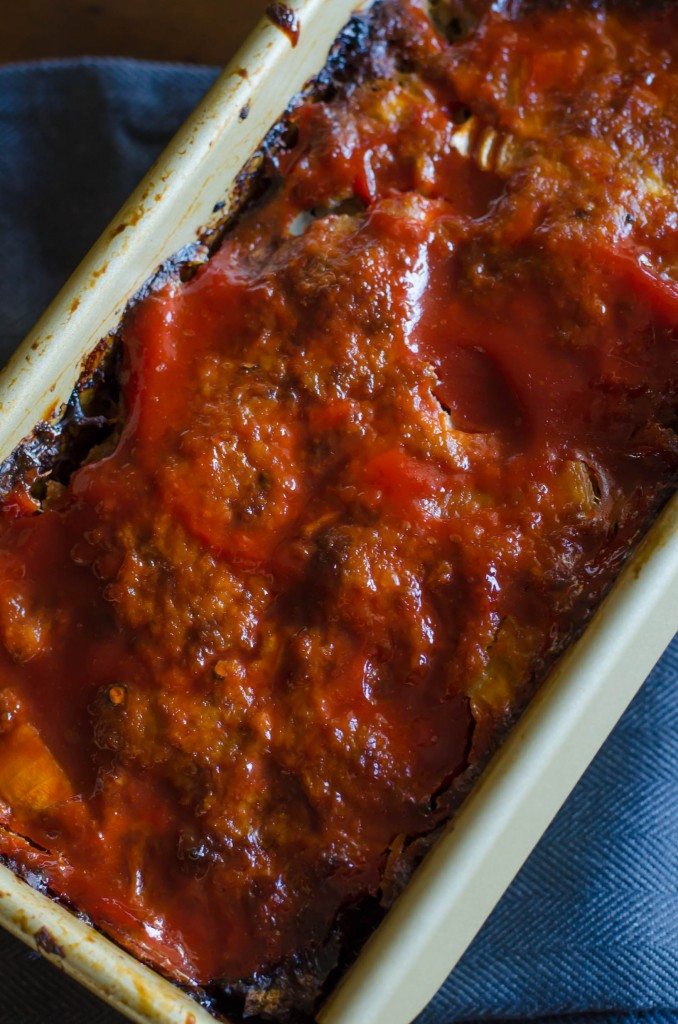 Here is the other thing that I believe makes a huge difference in making meatloaf: the use of a meatloaf pan. My biggest issues that I used to have revolved around the meatloaf being too moist (yes, TOO moist) and it being completely impossible to get out of the pan intact. It would always look like I had just browned some onions and ground beef together in a skillet and dumped it on a plate.
Enter the marvelous meatloaf pan. This is the type that I use– it has holes in the bottom to allow some excess fat to drain out, which helps it stick together better. The inner tray lifts out, allowing you cut clean slices and easily lift or tip them out. You can even slide the whole meatloaf out. I love it. I love it so much that I have given them as gifts to my mom, both mothers in law, and my sister in law (who, for all intents and purposes should be considered the supreme authority on meatloaf). They all love it.
(affiliate link)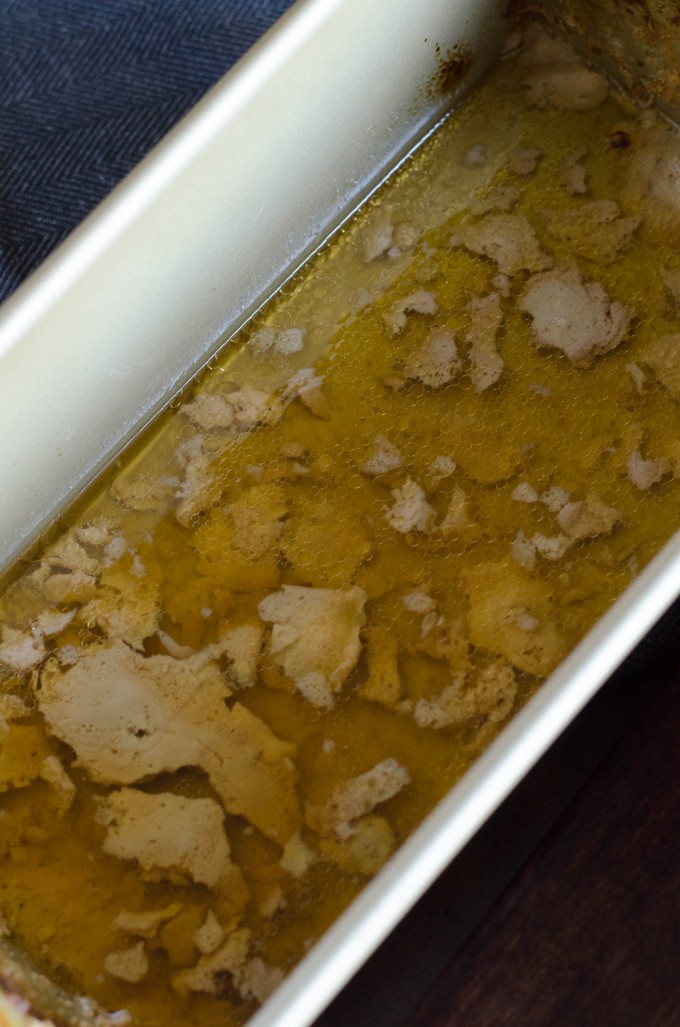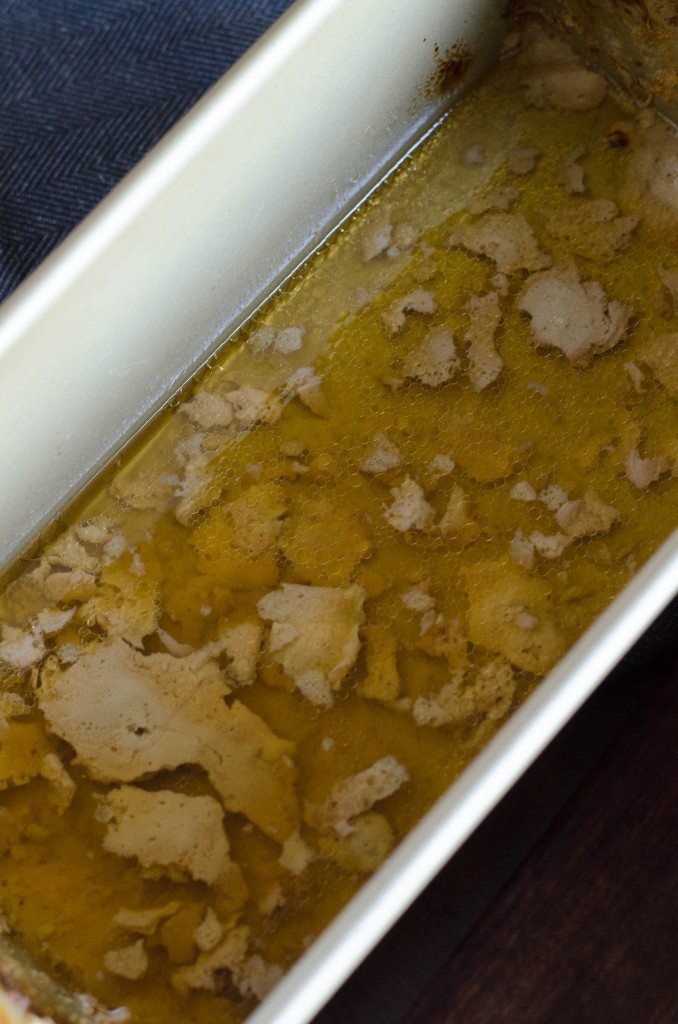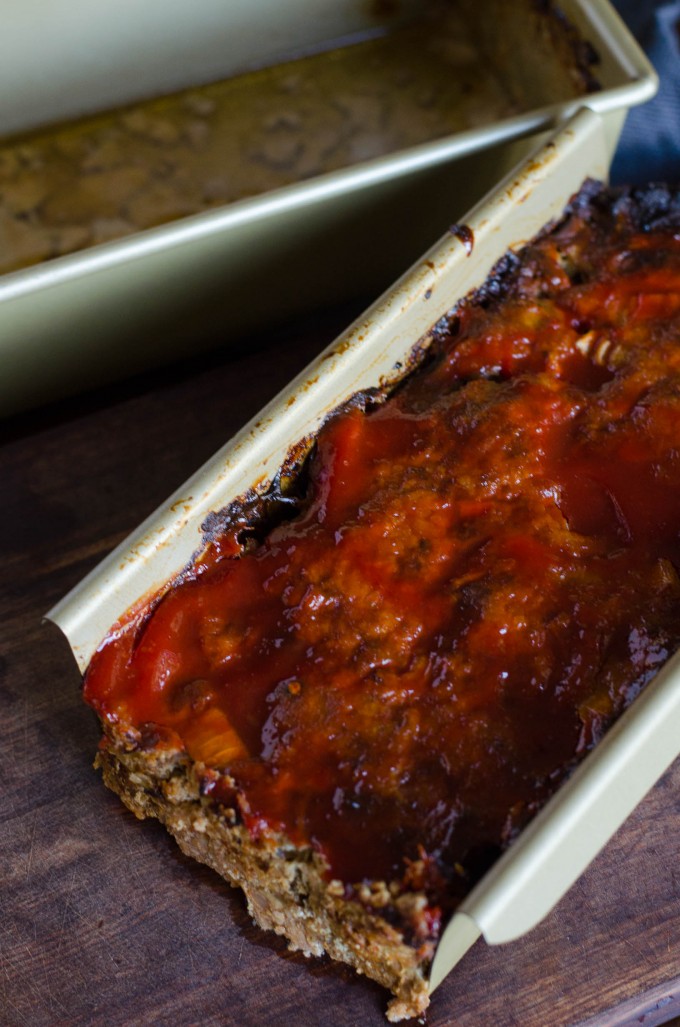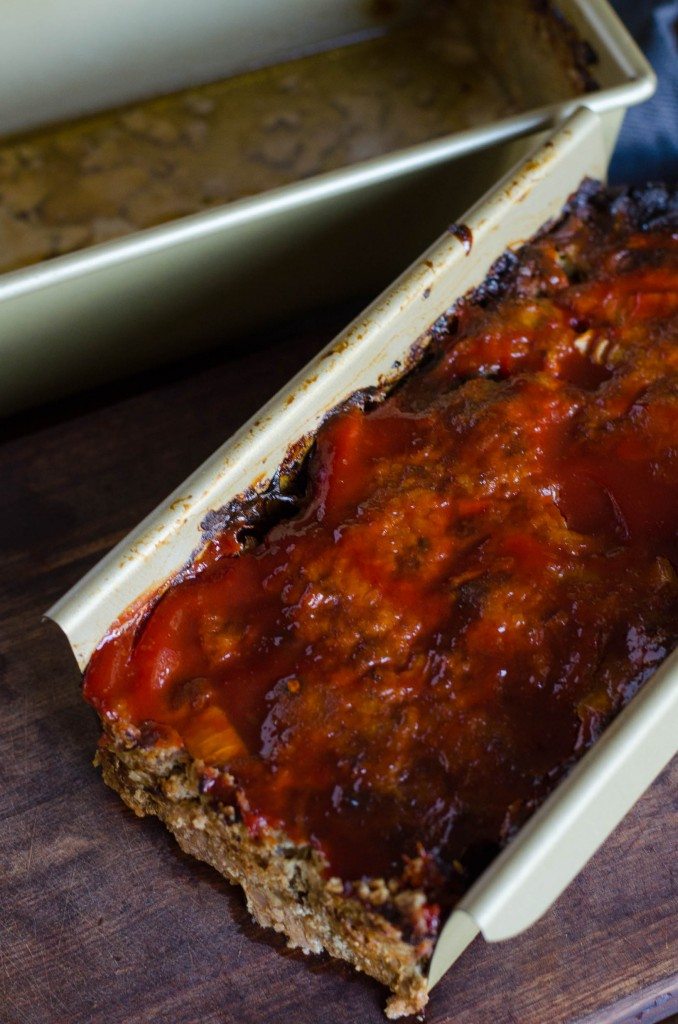 This recipe is based on the one in my favorite, out-of-print cookbook, Comfort Food by Williams Sonoma.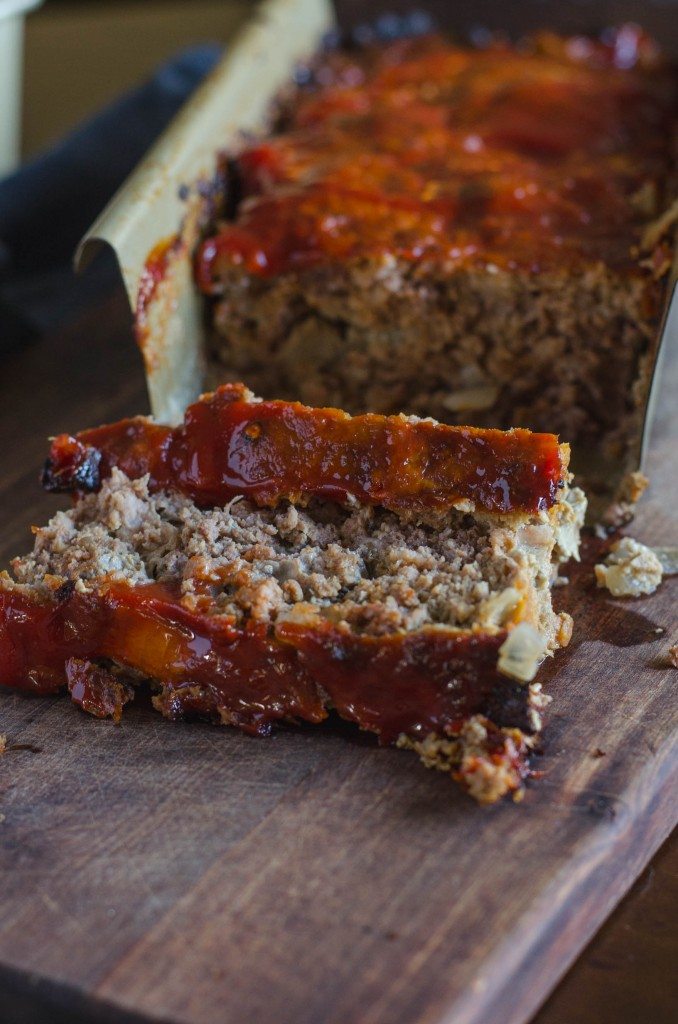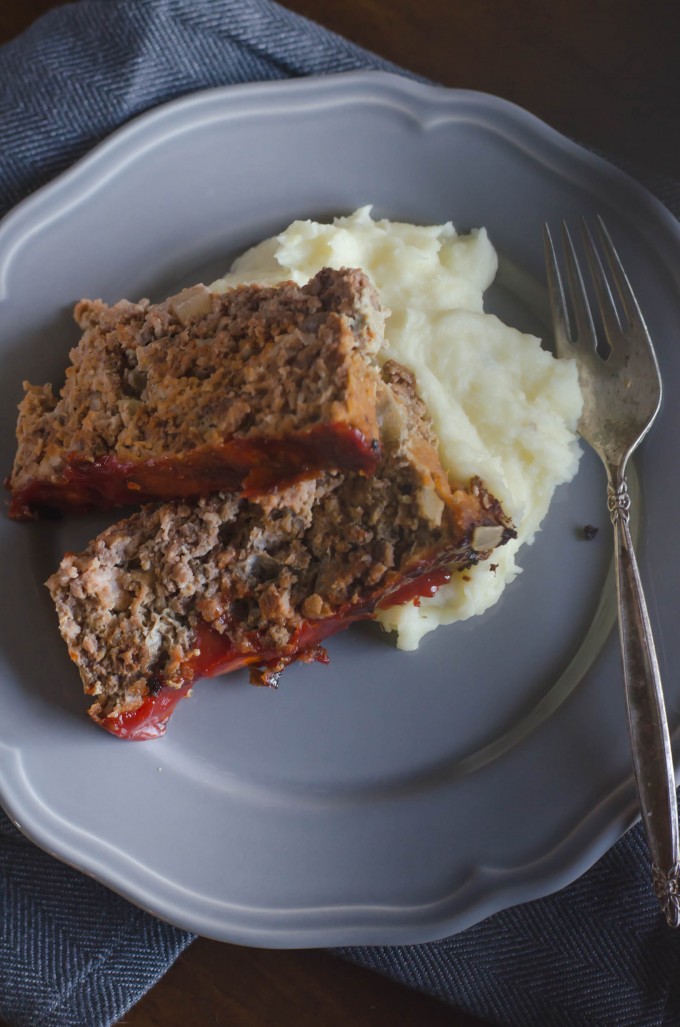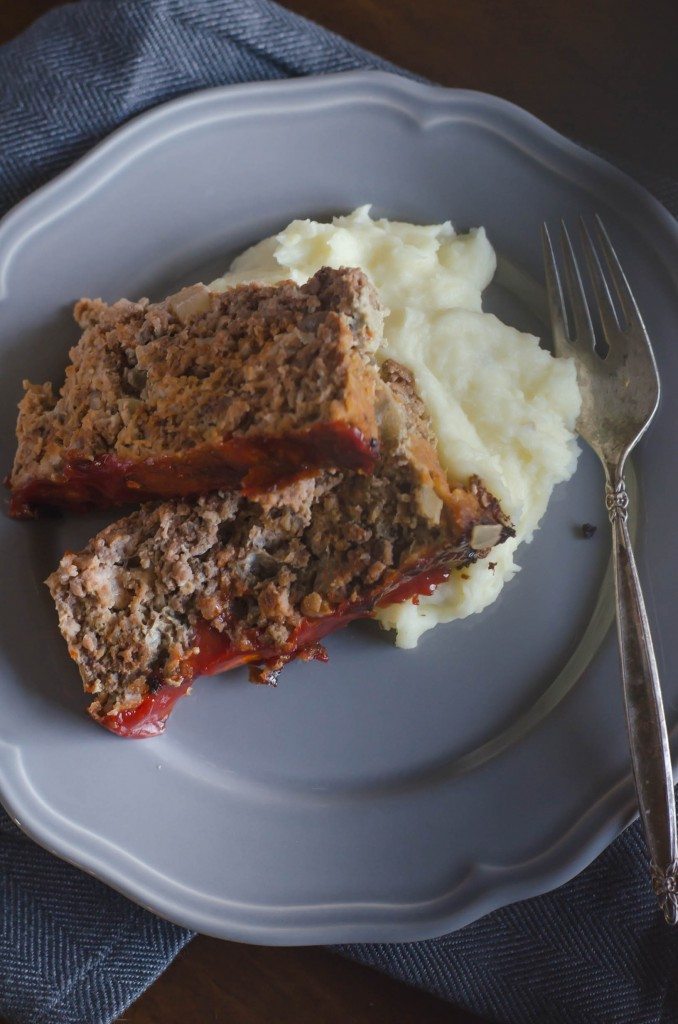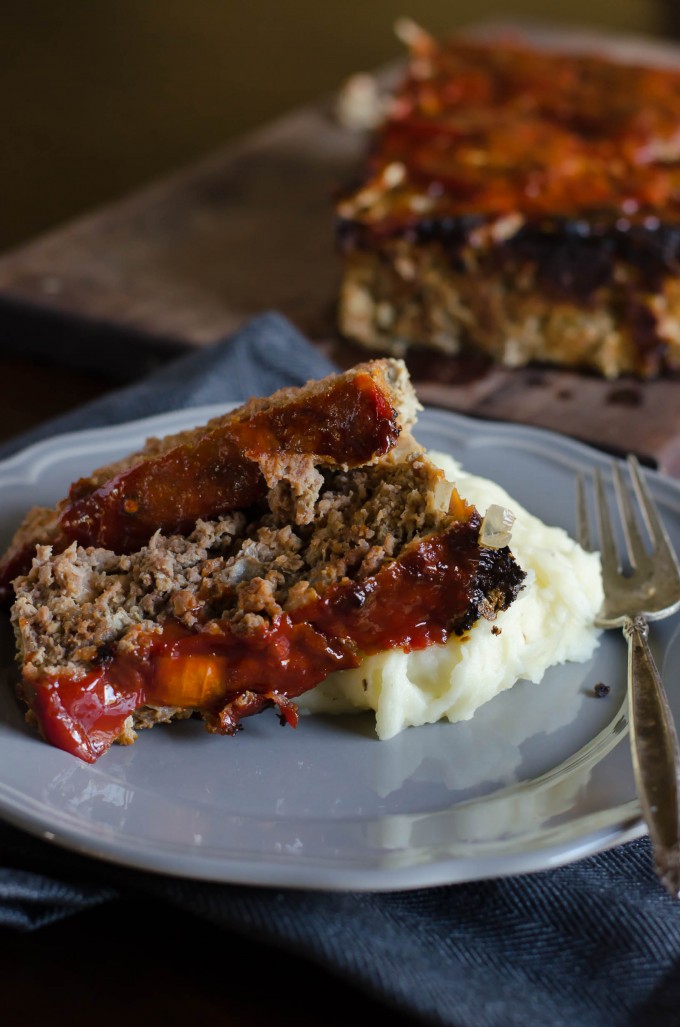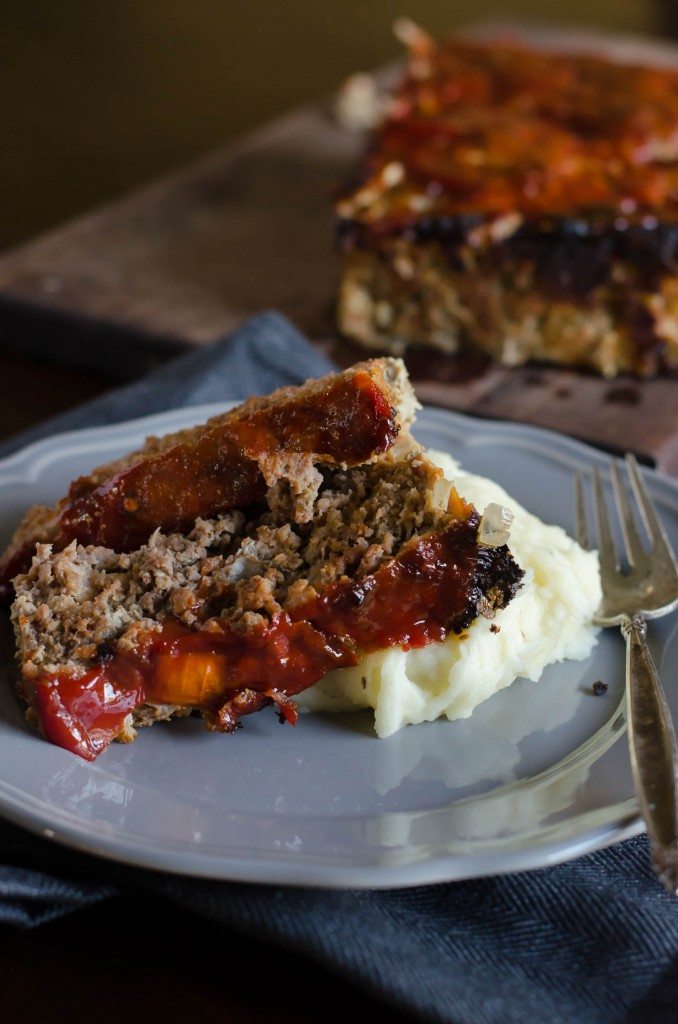 Meatloaf
Ingredients
1

yellow onion

minced (about 1 cup)

1/2

cup

fresh bread crumbs

3/4

cup

ketchup

dividded

2

eggs

2

T

worcestershire

Salt & pepper

1 1/4

lb

ground beef

if not using a meatloaf pan, make this 1 lb

1

lb

ground veal

if not using a meatloaf pan, make this 1/2 lb

1/2

lb

ground pork
Instructions
Preheat the oven to 350.

In a large bowl, combine onion, bread crumbs, 1/2 cup ketchup, eggs, worcestershire, 1 1/4 tsp salt, 3/4 tsp pepper, beef, veal and pork. Mix with your hands until just combined.

Transfer the mixture to a meatloaf pan, loaf pan, or shape into a loaf on the rack of a roasting pan.

Bake in preheated oven for 45 minutes. Spread the remaining 1/4 cup ketchup on top of the meatloaf and bake for an additional 15 minutes.

Remove from the oven and allow rest for 5-10 minutes. Slice and serve.