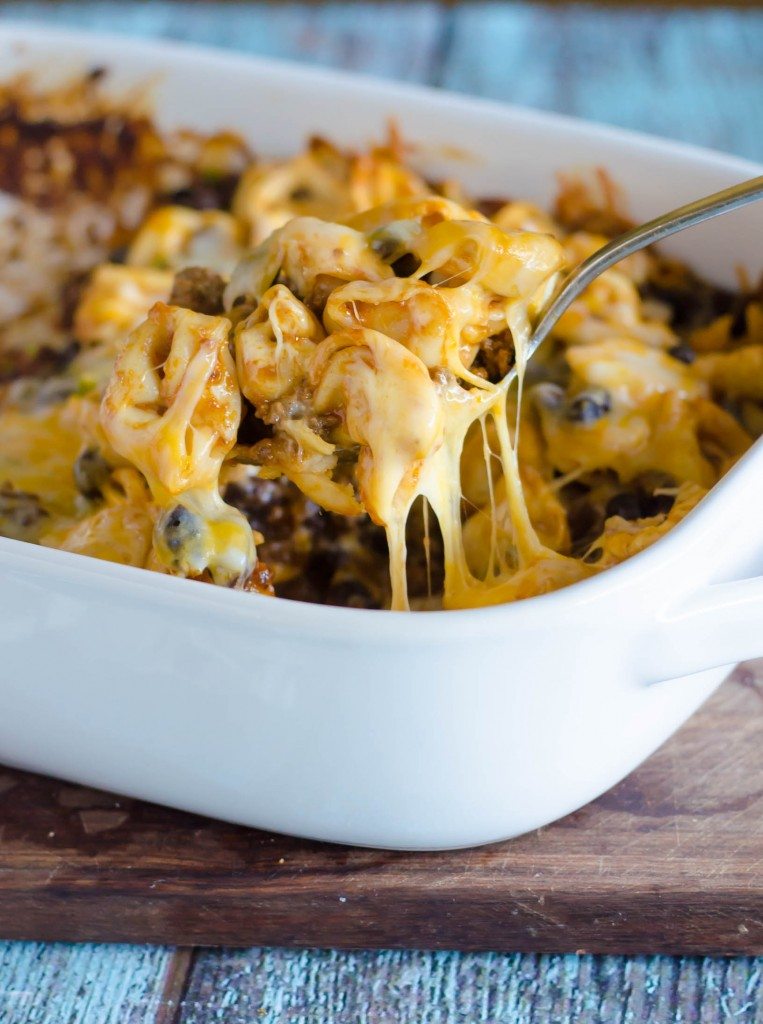 Dave stuck his head in our bedroom at 6:30 this morning, after he got home from a long night at the hospital.
"Hey."
"Yeah?"
"You asleep?"
"…Not anymore."
"I have to tell you, that pasta was really, really good."
This may not seem like a big deal, but in our house, with this particular dish, it was. I often like to run my ideas passed Dave to see what he thinks, especially if I think maybe I'm pushing the envelope a little too hard. I told him that combining two different kinds of cuisines seems to be fairly popular on Pinterest – what about doing a pasta with enchilada sauce?
Having never actually had enchilada sauce before, I asked Dave what it taste like, his reply was, "I don't know. Red? Smoky?"
I just laughed, and asked how something could taste "red?"
But the more I thought about it, the more I understood what he meant. It's kind of like the blue flavor of Popsicles- it's hard to describe what it tastes like, but if you tell somebody that something taste like "blue," I bet you they're going to know EXACTLY what you mean.
I pitched my idea to couple other people again, to very mixed reactions. Couple people thought that it sounded amazing, and others thought that maybe it was just a little bit too out there. I figured I would forge on, and if it sucked, I would just throw it away.
So I made it, shot it, and packed up for Dave to take for his 2 AM dinner night shift. I thought that it looked and smelled amazing, so when he stuck his head into our bedroom to let me know that he was eating a healthy dish of crow for breakfast, I chalked it up to a major, major victory.