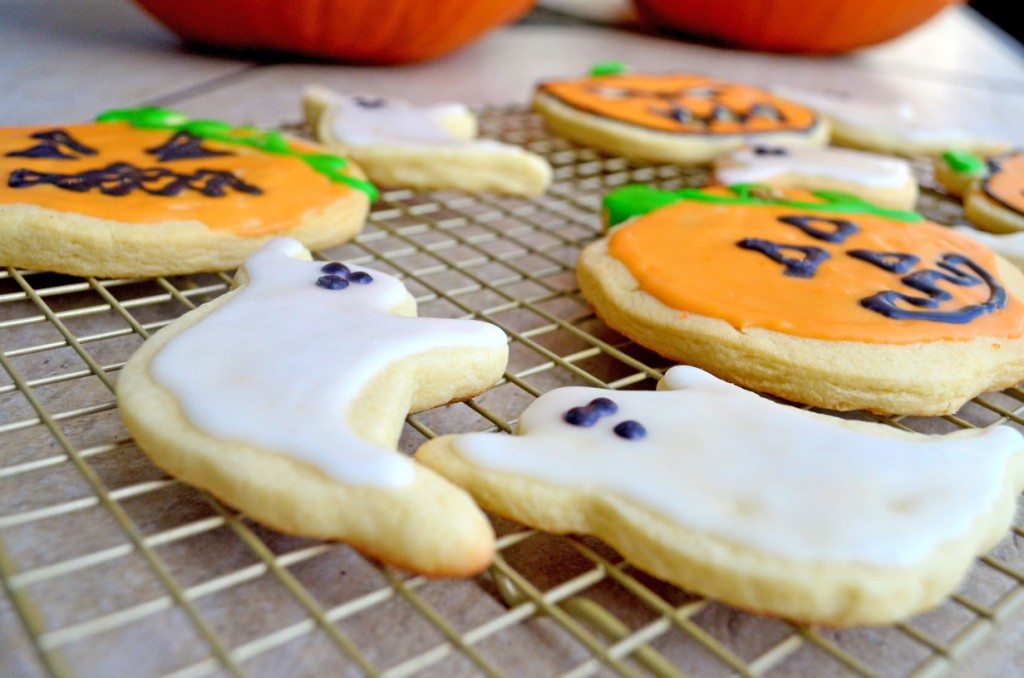 Happy Halloween, Everyone!
I was actually going to post this recipe tomorrow for Halloween. But then I realized that since Halloween is on a Friday this year, there might be more than a few people looking for some "classroom treats" for school tomorrow. So don't spend your time scouring the Internet for cookie recipes, brownie recipes, or looking at things on Pinterest that might just be a touch unrealistic for you today- I've got you covered!
I made two different kinds of cookies yesterday – pumpkin pie spiced spritz cookies and sugar cookie cut outs. It took me a long time to find a good sugar cookie and corresponding glaze recipe. But this one from Allrecipes is now my go to. We use it for all of our Christmas cutouts (Side note, can you believe Christmas is less than two months away now? I feel like my mind was just blown.) Don't skimp on the chilling time- that's what keeps the cookies from spreading out and losing their shape. As long as you don't over bake these, they will stay soft (make sure to store them in an airtight container).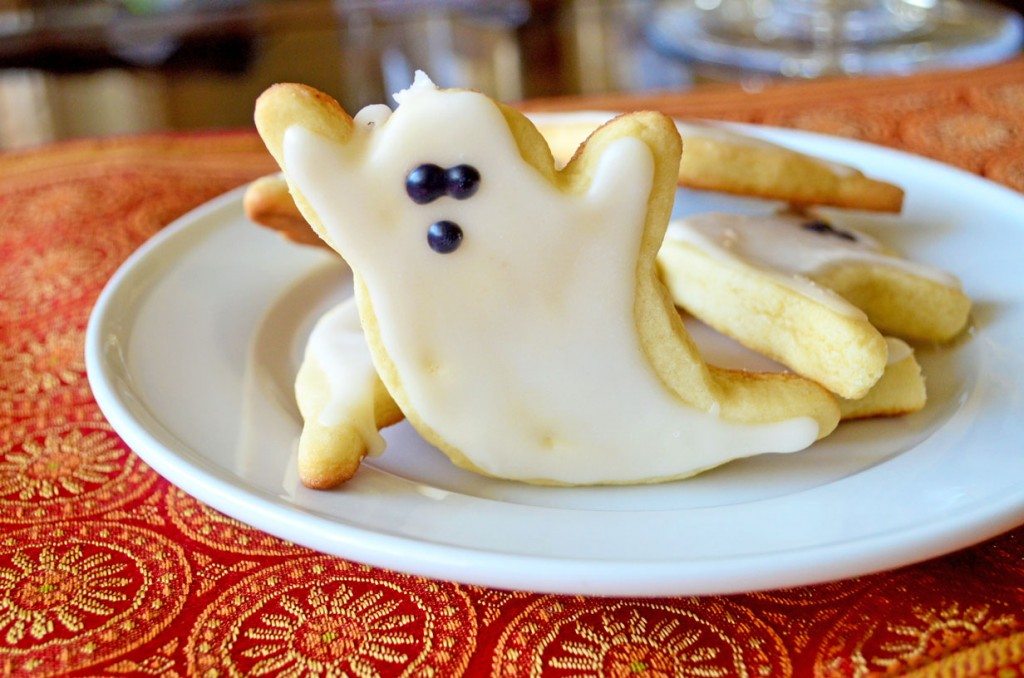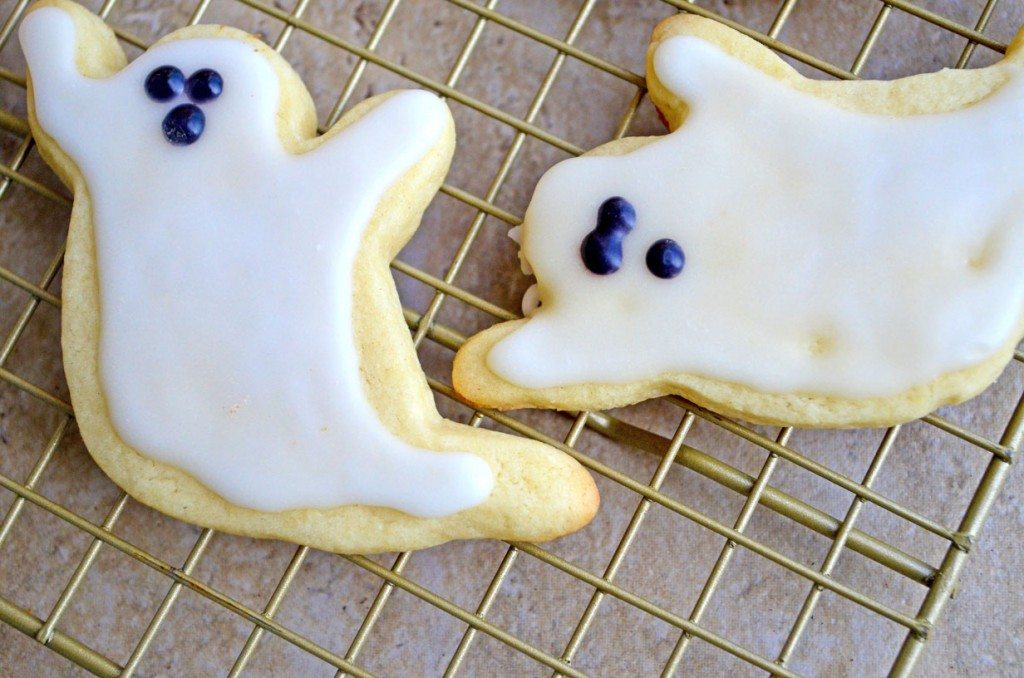 Don't mind the decorating. I was watching Harry Potter for the 439538475th time while I decorated these and my little goblin was taking a VERY KEEN interest in this since I made the very wise decision to do it on the coffee table in front of the TV.
Halloween Cookies
Ingredients
3 ¾

cups

all-purpose flour

1

teaspoon

baking powder

½

teaspoon

salt

1

cup

butter

softened

1 ½

cups

white sugar

2

eggs

2

teaspoons

vanilla extract

Glaze:

1

cup

confectioners' sugar

3

teaspoons

milk

2

teaspoons

light corn syrup
Instructions
In a large mixing bowl, cream together the butter and sugar until light and fluffy. Add in egg and vanilla.

Sprinkle salt and baking powder over the top of the mixture and stir in. Slowly add in flour; mix until thoroughly combined.

Cover and refrigerate at least two hours.

On a floured surface, roll out dough to 1/3" thickness. Using cookie cutters, cut out cookie shapes and place on cookie sheet (sprayed with nonstick spray). Return to the fridge for another 20-30 minutes.

Preheat the oven to 400F. Bake cookies for 6-8 minutes. Until cookies no longer look "wet" in the middle and are lightly golden on the bottom. Leave on cookie sheets for another 5-10 minutes, then remove to a wire rack to cool.

Mix together glaze ingredients, tinting with food coloring. Spoon the glaze into small ziplock bags with the corner cut off and apply to cooled cookies. Glaze will be set in 10-15 minutes.