Additionally, Frankendog got his stitches out the other day. He got a "thumbs up" from the vet, especially since he is down another pound and a half- still three more to go! He is healing well, doing great considering the severity of his injury. He has started to try and walk, but ends up doing more of an "army crawl" scoot, pushing and moving his right leg. He just ends up going in a circle/diagonal line since he still has the other leg underneath him. I should really try to get video of this combo military crawl/bunny hop. It's simultaneously hilarious and a tad pathetic. Vet says she is nearly positive that he'll be up and walking, she just isn't sure if it will be with an affected gait or not. All positive news. Two weeks of crate rest to go!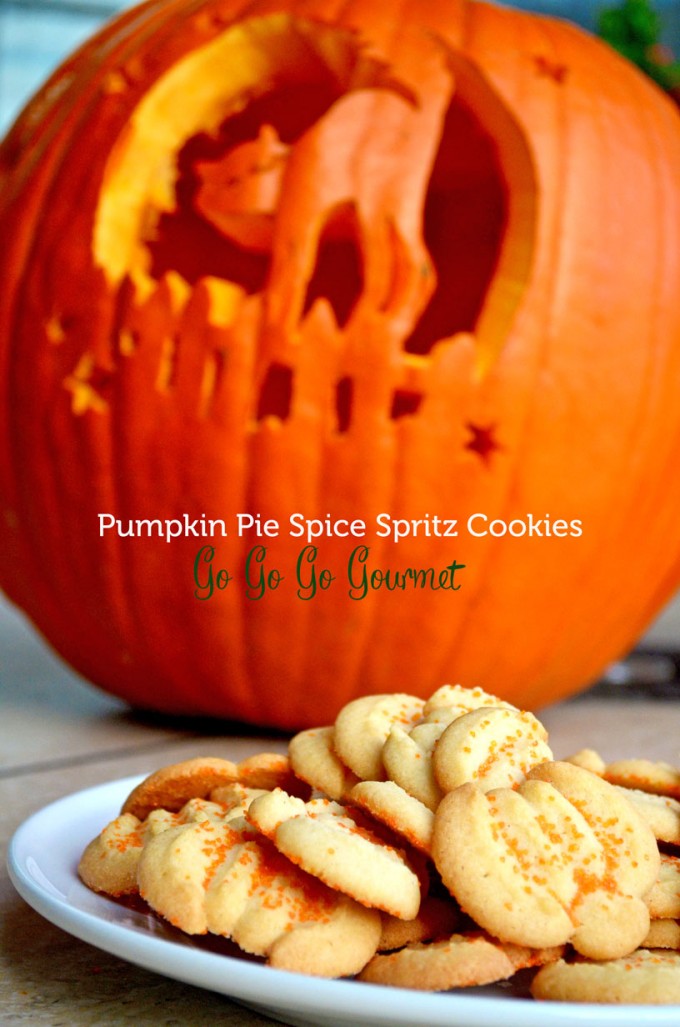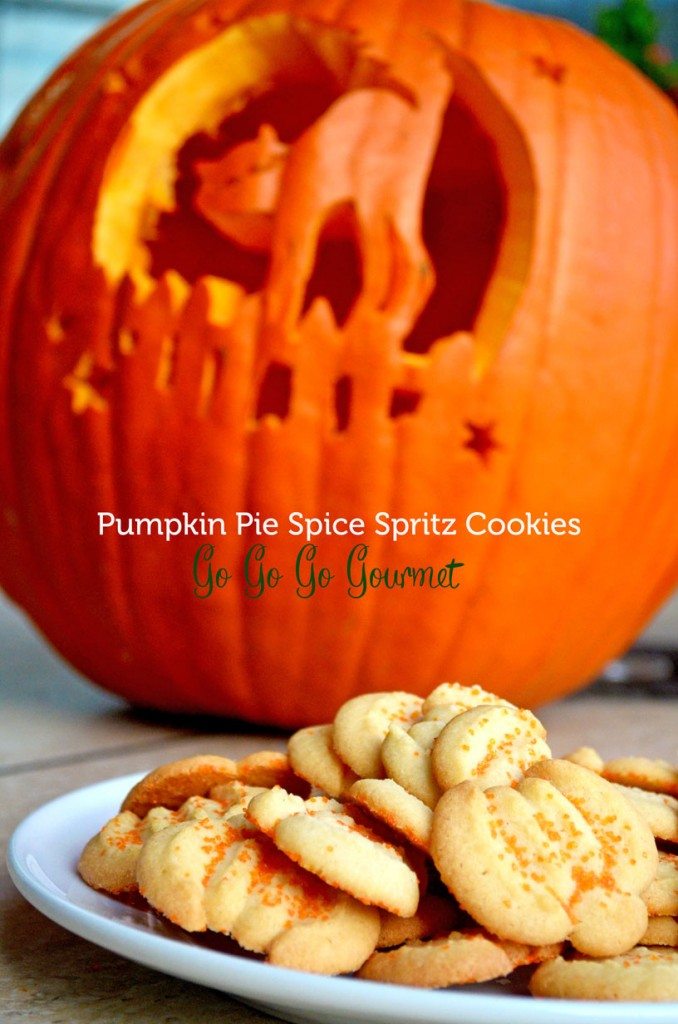 Didyou all have spritz cookies growing up too? I used to make them with my mother at Christmas time. I LOVED to decorate them, especially with those florescent red and green candied cherries. I can still picture my mom with her silver tube cookie press with the screw handle.
Cookie presses have come a long way. I have this one, from Kuhn Rikon. I have to say, I have no idea why I don't make these more often- they are so fast! You just squeeze the handle, and bam! Cookie on the sheet. Click, Click, Click, Click… you can easily do a whole cookie sheet in less than a minute. Sprinkle some sugar on them, and you're basically done.
If you don't have a cookie press, this is the one that I have, and I love it! You can buy it via the Go Go Go Gourmet Amazon Store here if you are so inclined. This is the recipe that comes included with the press, with some flavoring modifications.
Pumpkin Pie Spice Spritz Cookies, Post 2 of 2
Ingredients
1

cup

butter

softened

1

cup

sugar

1

egg

1

T

vanilla

1 1/2

tsp

pumpkin pie spice

1/2

tsp

salt

2 1/2

cups

flour
Instructions
Preheat oven to 375.

In the bowl of a mixer, beat together butter and sugar. Add egg, vanilla, pumpkin pie spice and salt; mix in flour until thoroughly combined.

Load dough into the barrel of a cookie press. Spacing cookies 1" apart, press out cookies directly on to cookie sheet. Sprinkle with sanding sugar or sprinkles.

Bake in preheated oven for 10-12 minutes, or until lightly golden.

Allow cookies to cool on a wire rack.