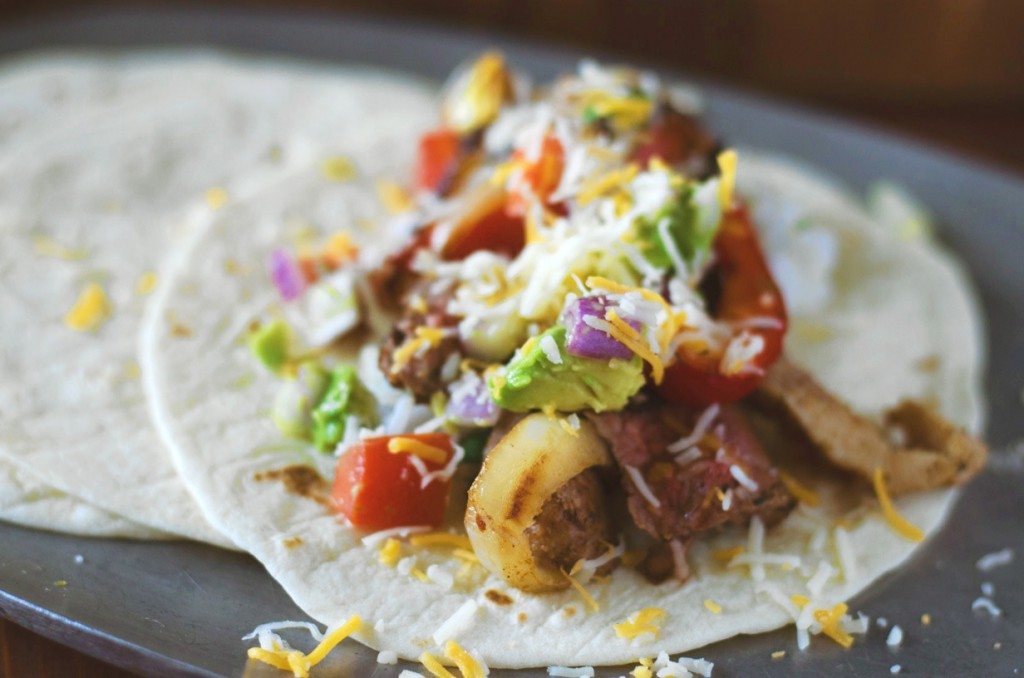 One of my favorite pieces of grill equipment is my aluminum tray. This was actually marketed as a "grilled nacho tray," which you can see in action here, but I find it has utility that goes far beyond that.
I was thinking about it a few days prior, and thinking how great that pan would be for serving chicken fajitas- it would really allow you to serve them with that sizzle and steam that they're known for. The more I thought about it, I figured it would actually be GREAT for doing the veggies on.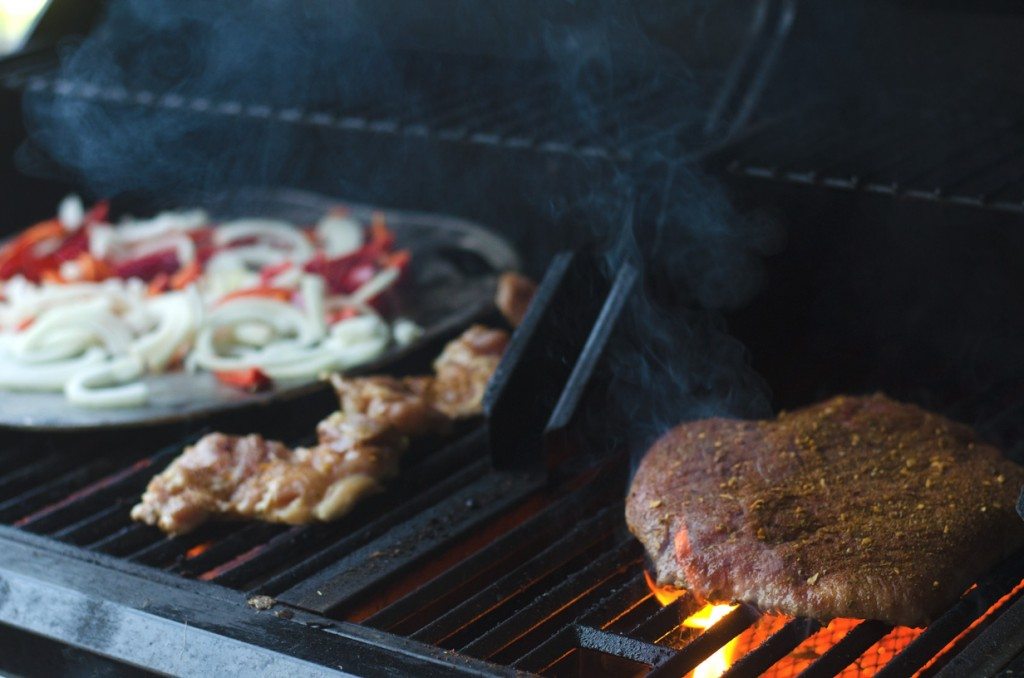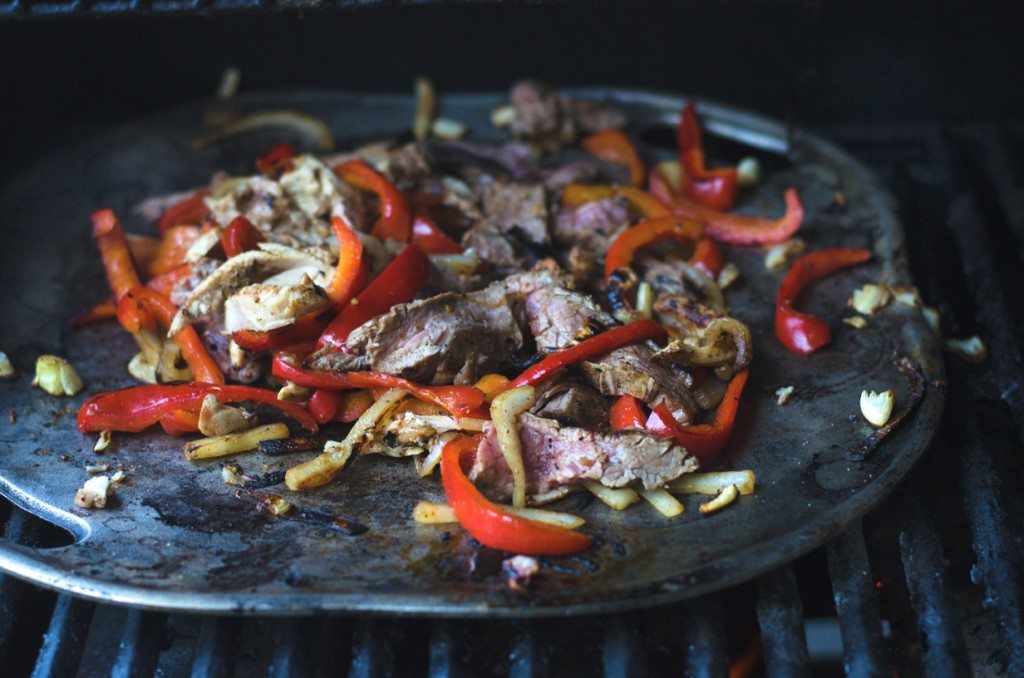 5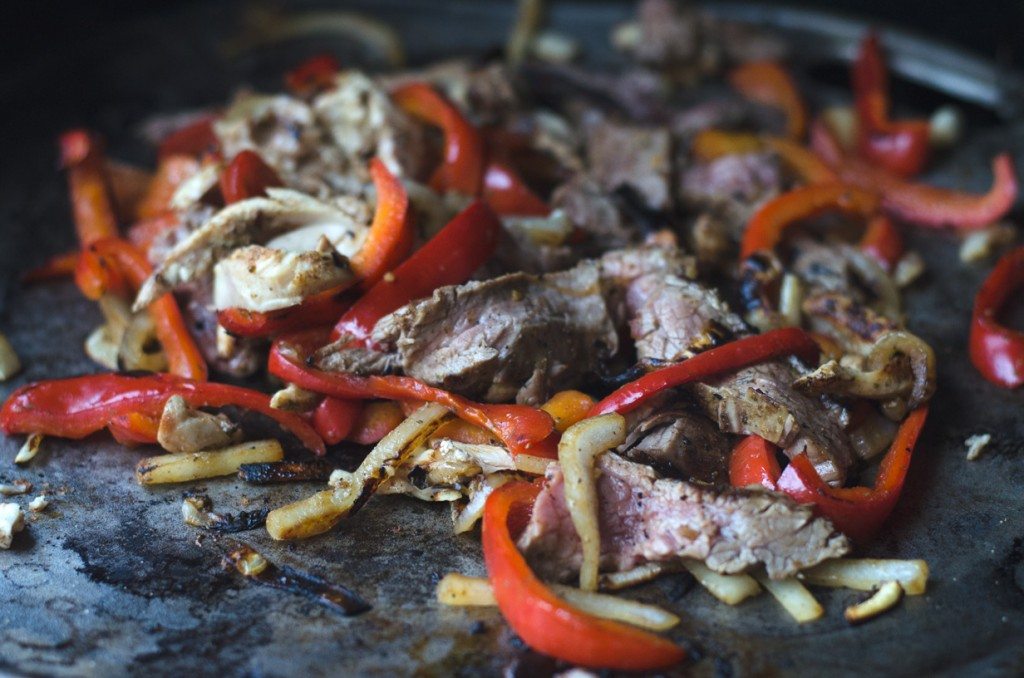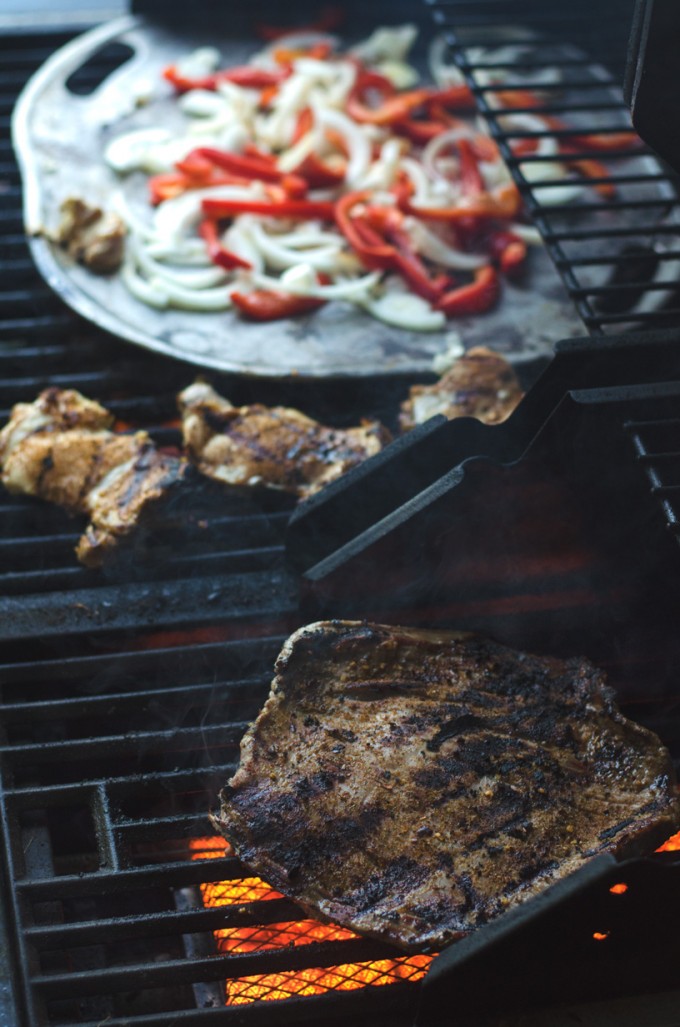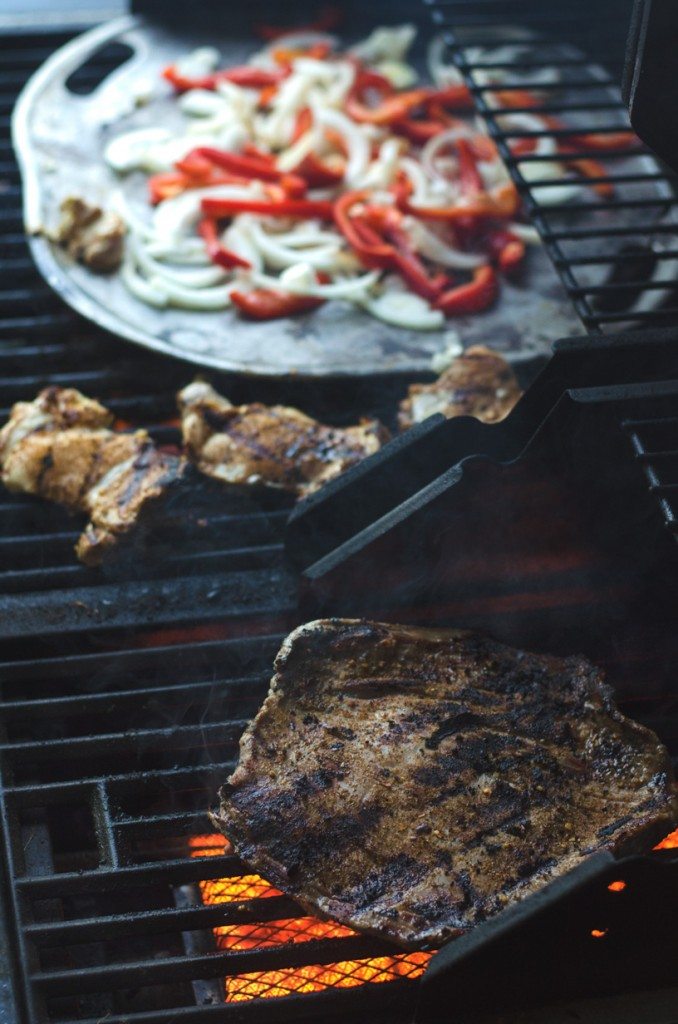 The more I thought about fajitas, the more I wanted them, then the want turned into need, and before you knew it, I was going to Sam's Club for flank steak. They turned out so well; I served them with warmed tortillas, cilantro lime rice, chunky guacamole, cheese, sour cream, and diced tomato.
Bottom line is, if you don't have something like these pans, its well worth the investment of picking one up. Added bonus- as my husband and chief dish washer says, "you barely even HAVE to wash the pan- it's supposed to get gunky!"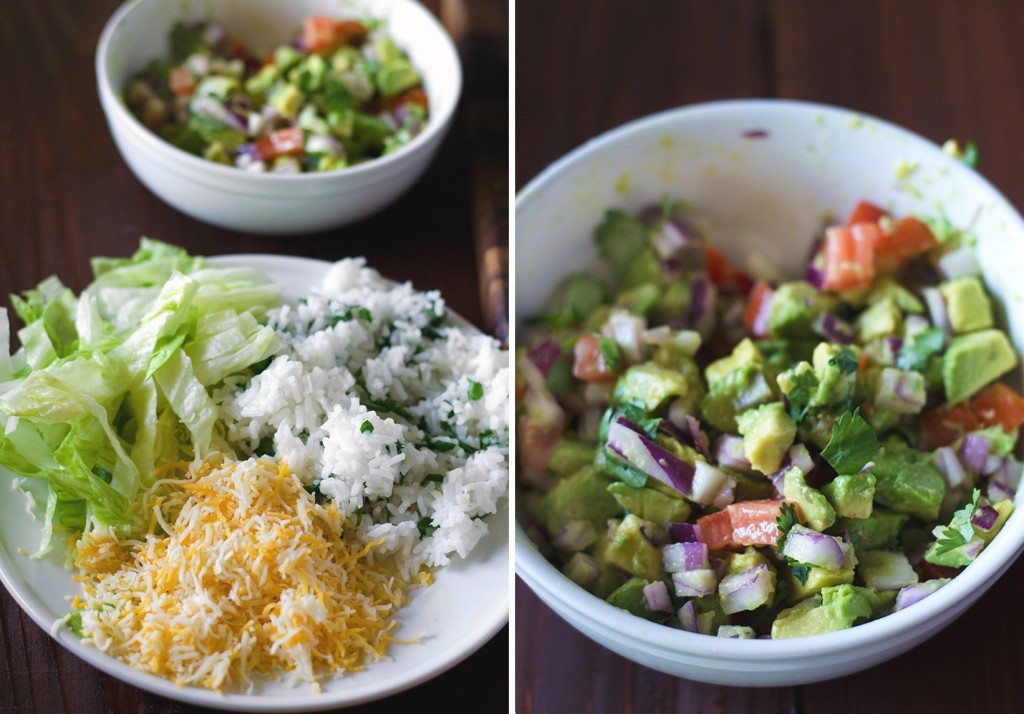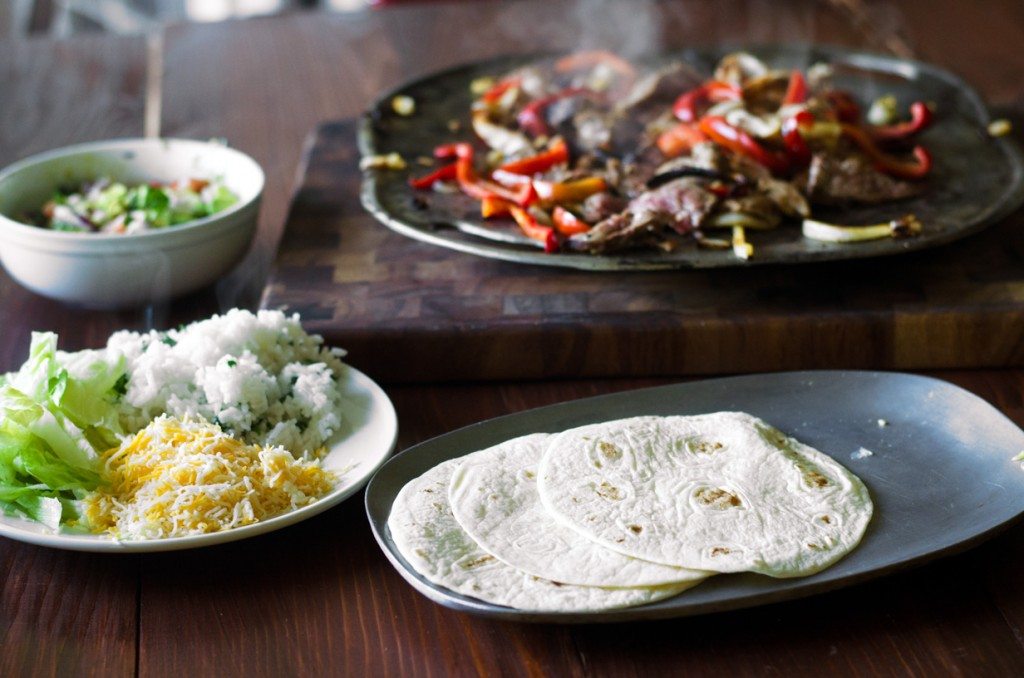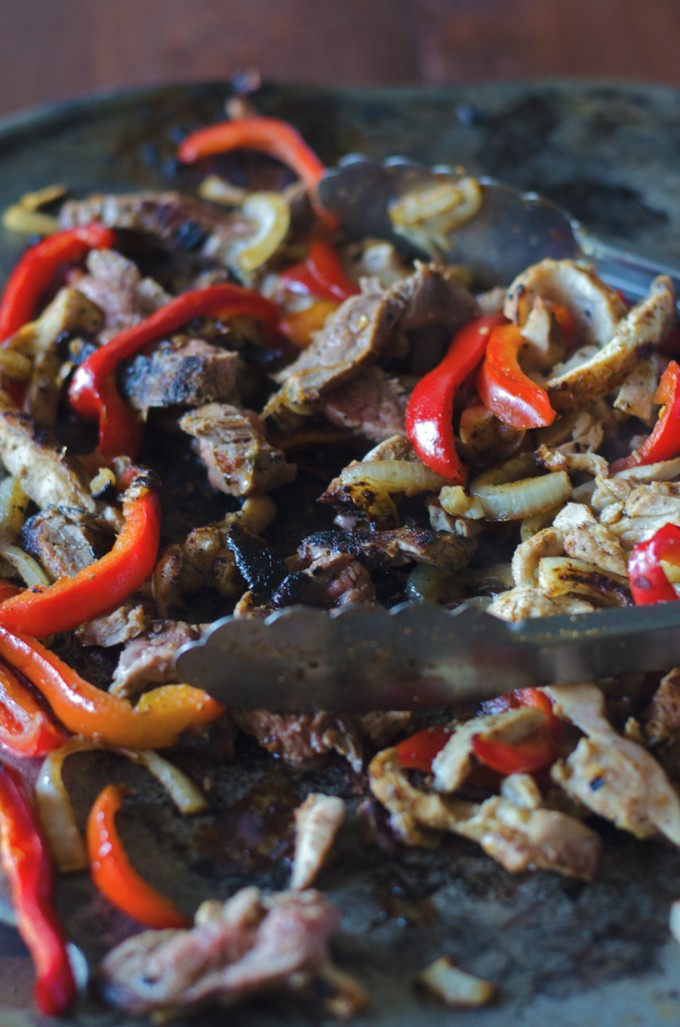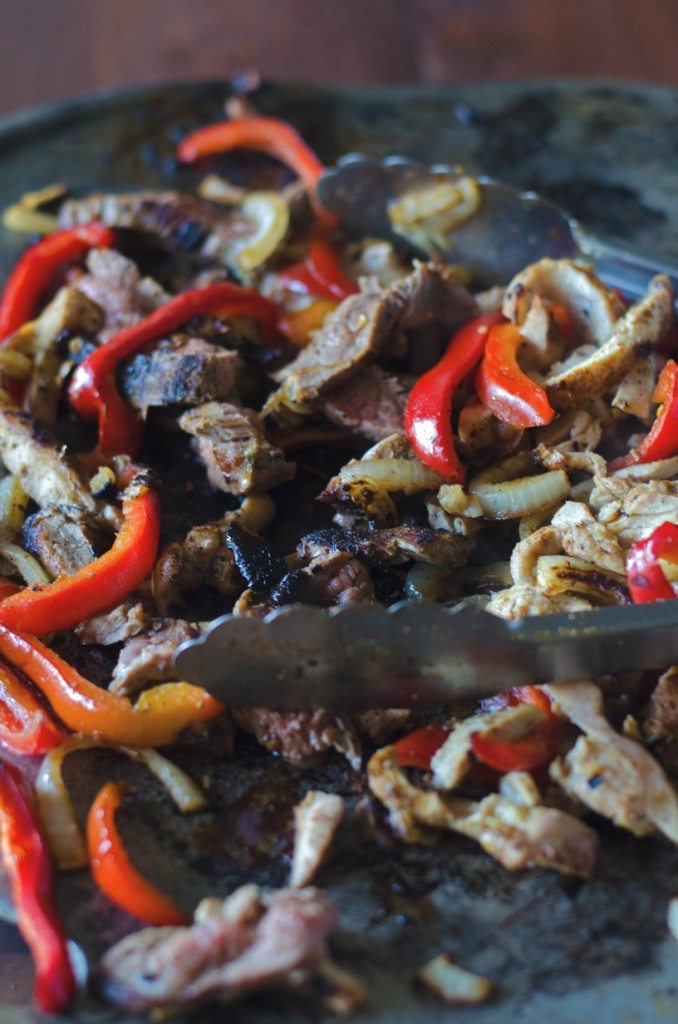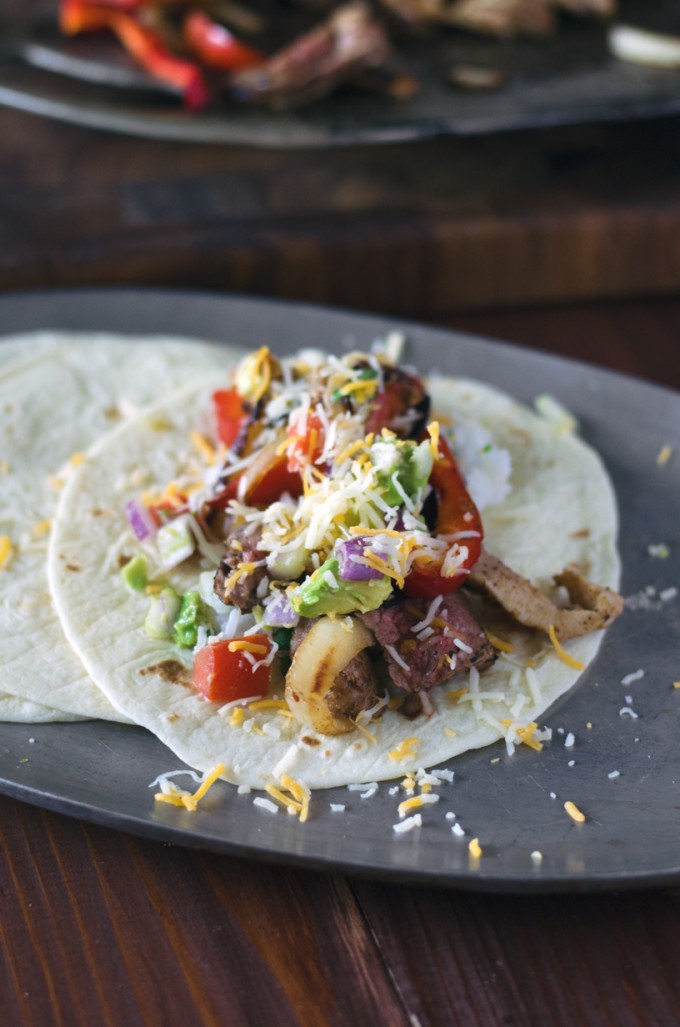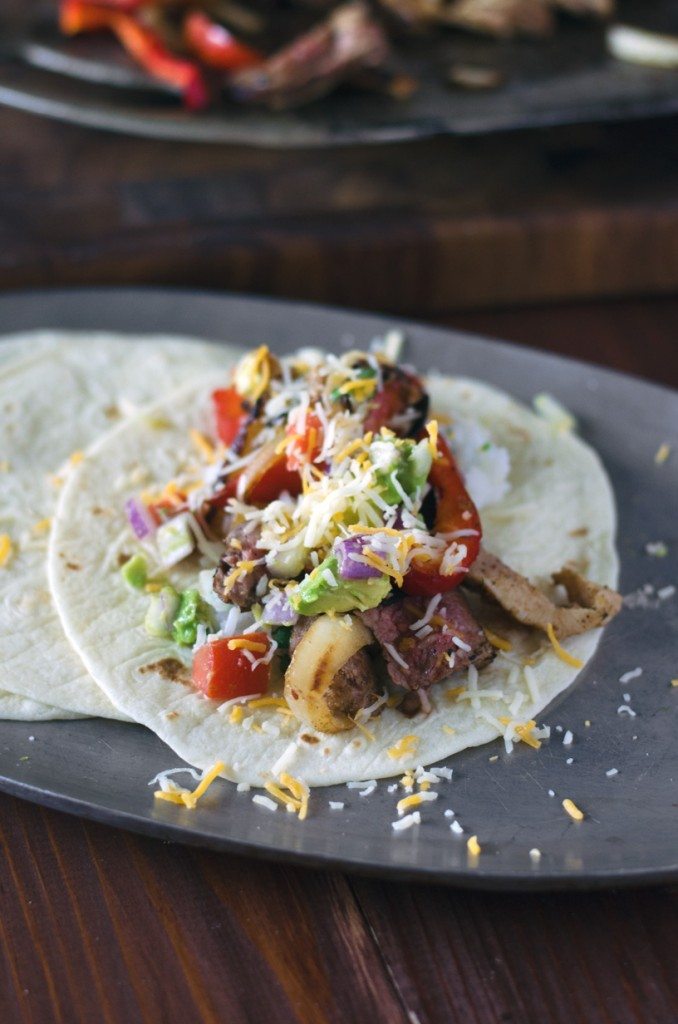 Chicken and Steak Grilled Fajitas
Ingredients
2

onions

thinly sliced

2

bell peppers

sliced

3

chicken thighs

1 2.5-

lb

piece flank steak

3

T

fajita seasoning

accompaniments: tortillas

cilantro lime rice, guacamole, monterey jack cheese, sour cream
Instructions
Preheat a grill on high. Place a grill pan or cast iron pan on the grill to heat.

Season the chicken thighs and flank steak liberally with 2 T of the fajita seasoning, using more if necessary.

Add the peppers and onion to the preheated pan. Season with the remaining 1 T fajita seasoning and sprinkle with 1 T olive oil. Cook, tossing occasionally, until softened, golden and slightly charred.

Meanwhile, add the chicken and steak to the grill; turning the chicken after 4 minutes and the steak after 6. Cook the other side for an additional 3 minutes and 5 minutes, respectively. Remove from the grill and allow to rest for 5-10 minutes. Slice thinly and add to the pan with the peppers and onions. Toss together and serve very hot, straight from the grill.