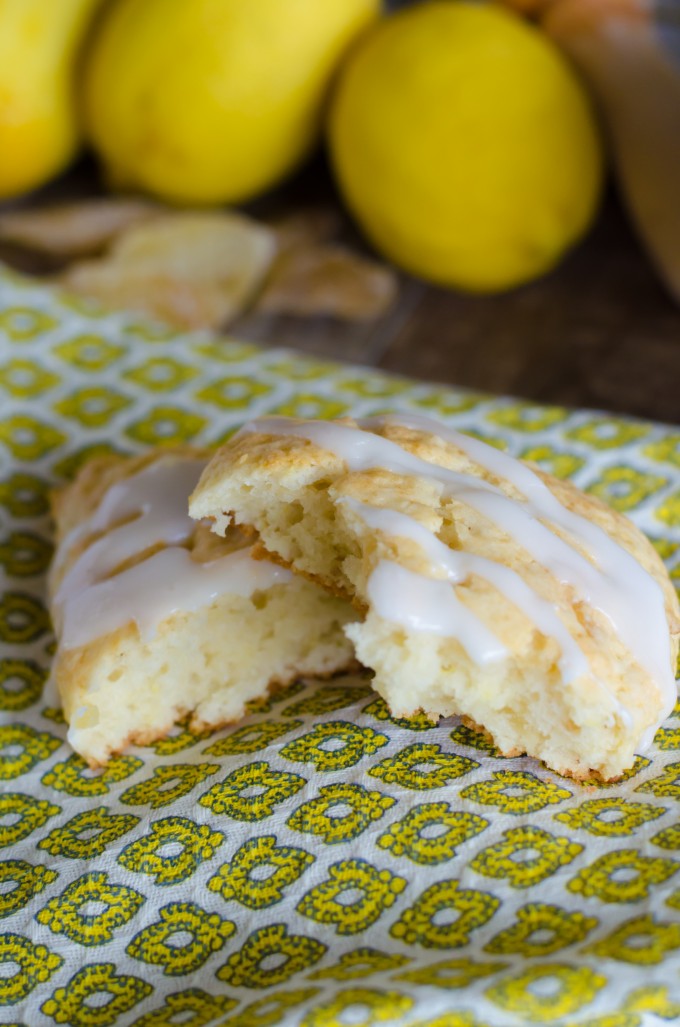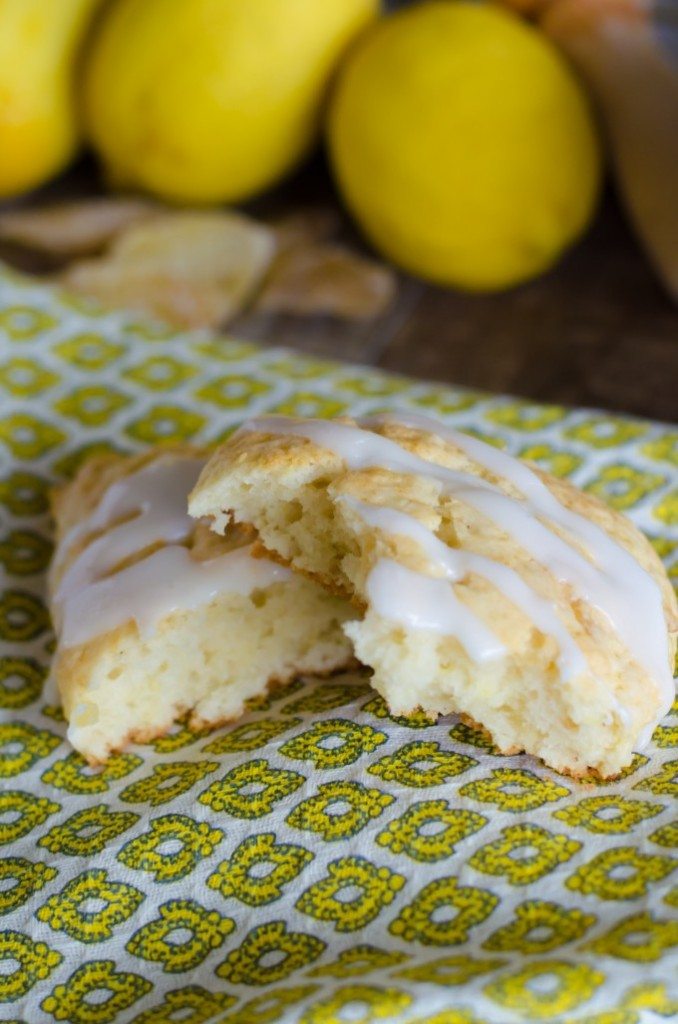 I love these scones. They came out of a long-ago issue of Food & Wine, and I just adore them all around. They are bright tasting, surprisingly light for a scone, and have some "zip" from candied ginger.
I call these scones, but they are a little different than the scones you see at coffeeshops. One bowl, no butter- these are probably more suited to being called a "scruffin" or something along those lines. They tend to be moister than a regular scone, which is just fine with me, since my biggest beefs with scones are that 1. they cause 23435 crumbs to fall everywhere and 2. I feel like I need to drink a half gallon of milk with them.
These are great for anyone- if you have working arms, you can totally make these scones. They don't require any special equipment, the ingredient list is borderline bare-bones, and they can be mixed up, start to finish, in probably ten minutes tops.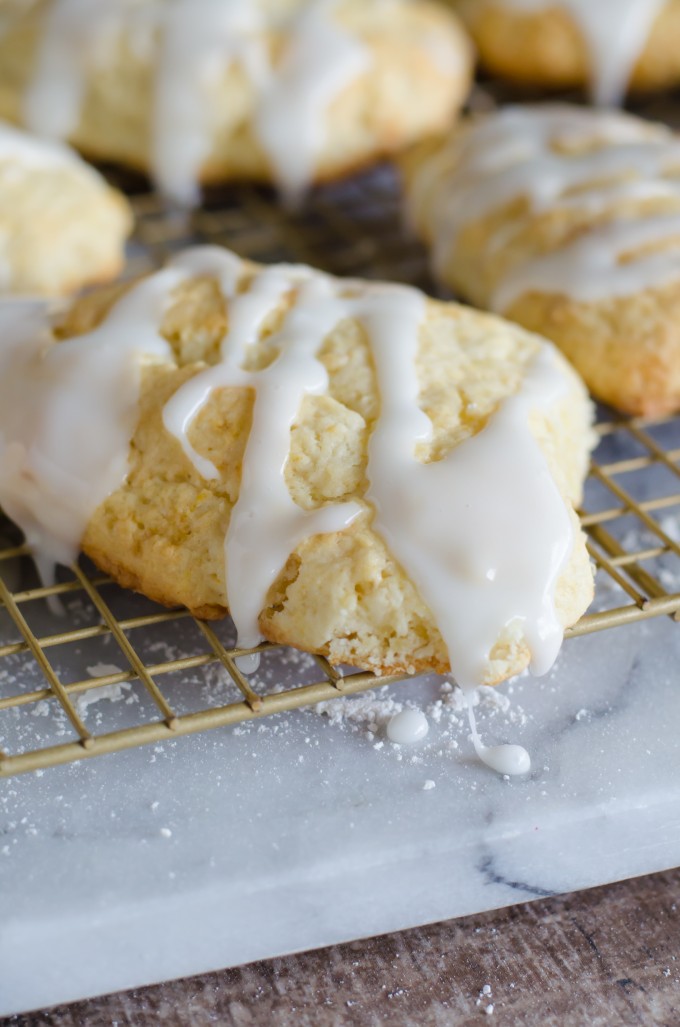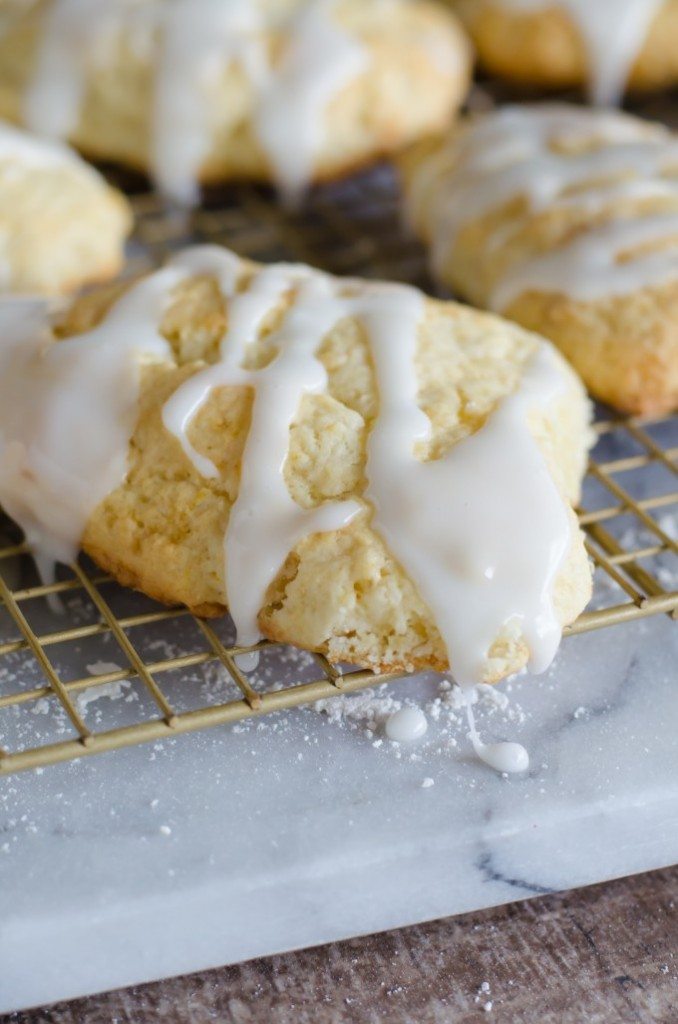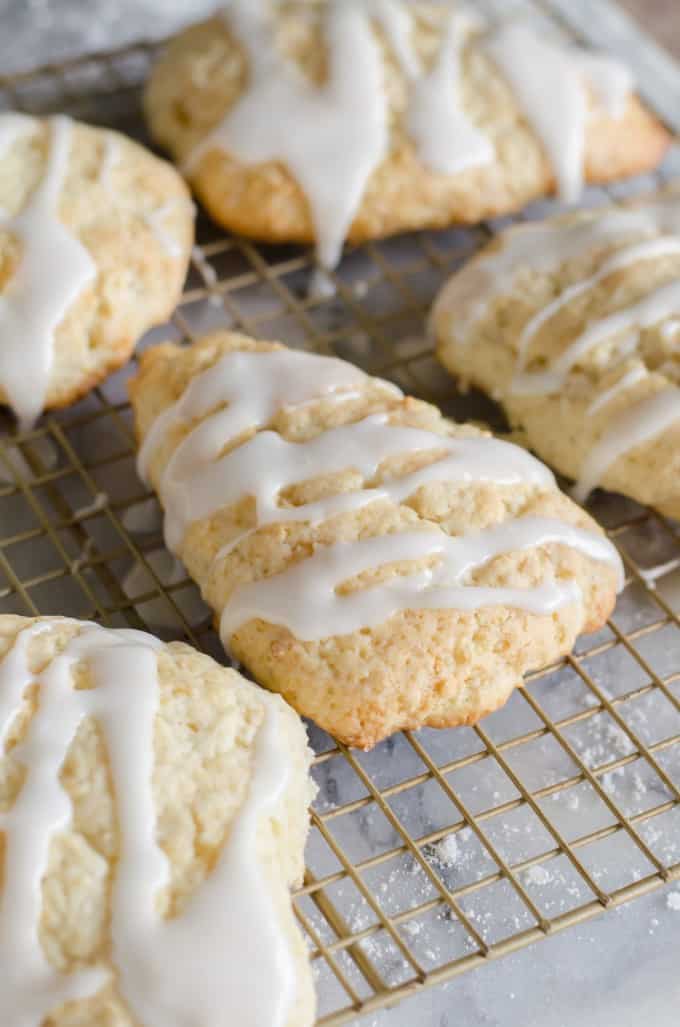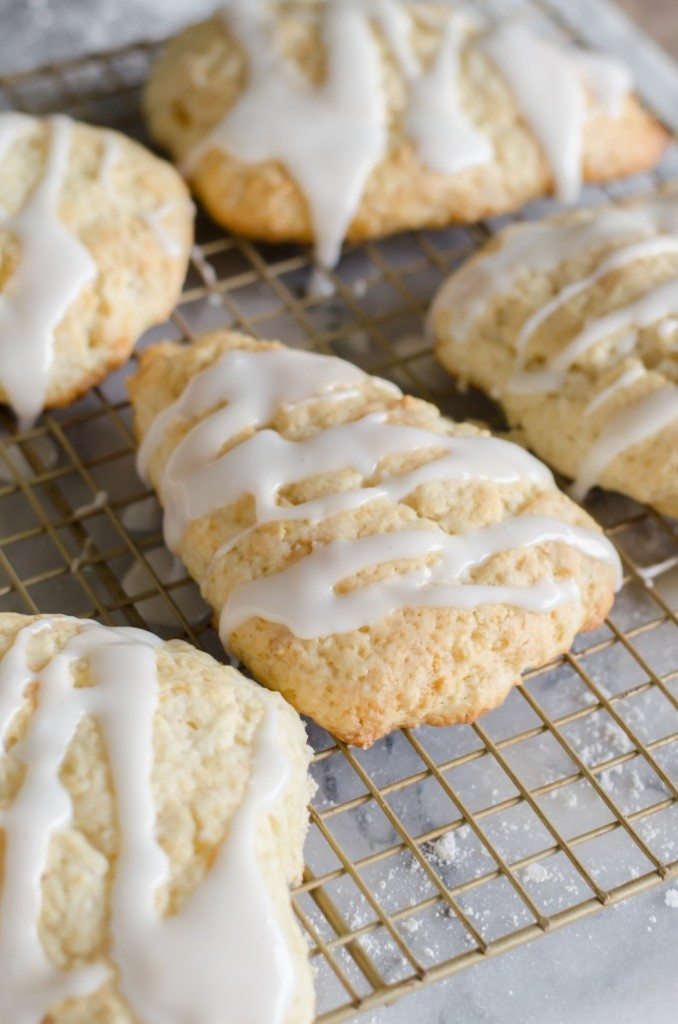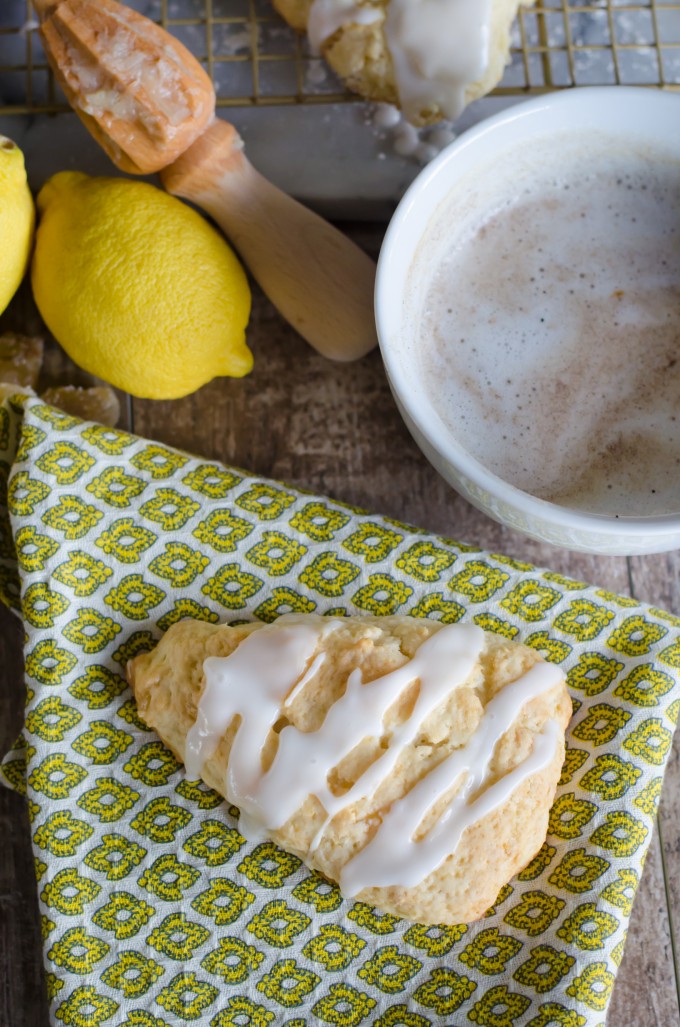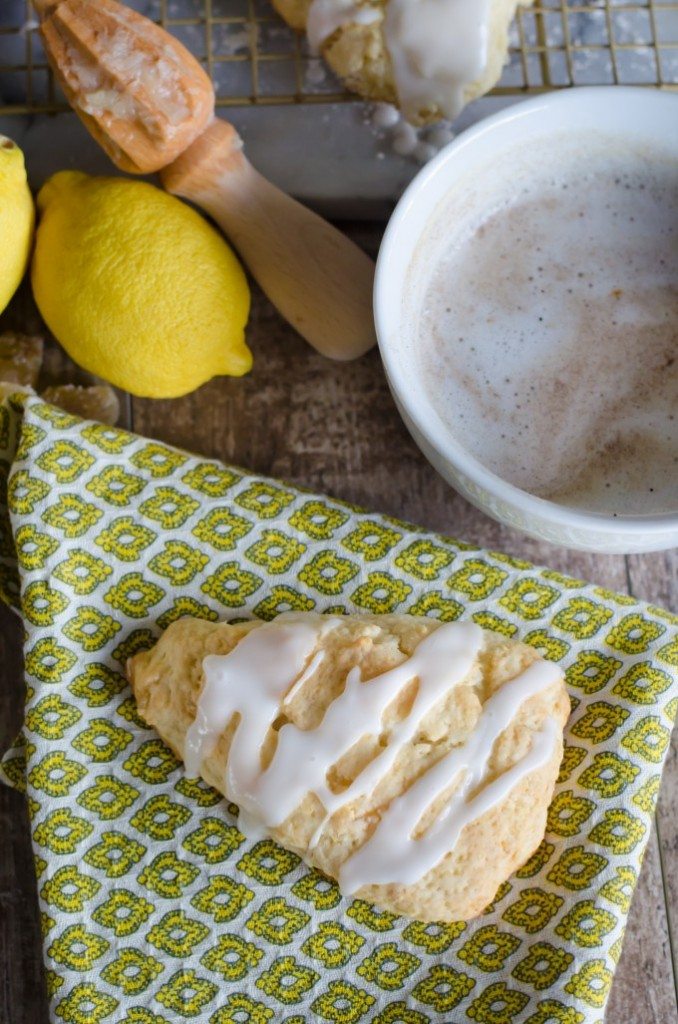 Glazed Lemon Ginger Scones
Ingredients
2 1/4

cups

all-purpose flour

1/2

cup

granulated sugar

1

tablespoon

baking powder

1

teaspoons

finely grated lemon zest

1/2

teaspoon

salt

1 1/2

cups

heavy cream

1/4

cup

plus 2 teaspoons fresh lemon juice

1/4

cup

finely chopped candied ginger

see link above if you can't find in your grocery store

2

cups

confectioners' sugar
Instructions
Preheat an oven to 350F.

In a large mixing bowl, mix the flour, sugar, baking powder, zest, candied ginger and salt.

Squeeze 2 T lemon juice into the cream, then stir into the dry ingredients until just combined.

Flour a surface and knead the dough a few times until it comes together.

Pat out the dough into an approximate 9" circle (about 1/2" thick). Cut into 8 wedges.

Line a baking sheet with parchment paper. Place each triangle approximately 1" apart.

Bake in preheated oven for 20-25, until pale golden on top. Leave on the sheet for 5 minutes after removing from oven, then remove to a rack to cool completely.

Mix the powdered sugar with the remaining lemon juice until smooth. Drizzle over the top of the cooled scones. Serve.