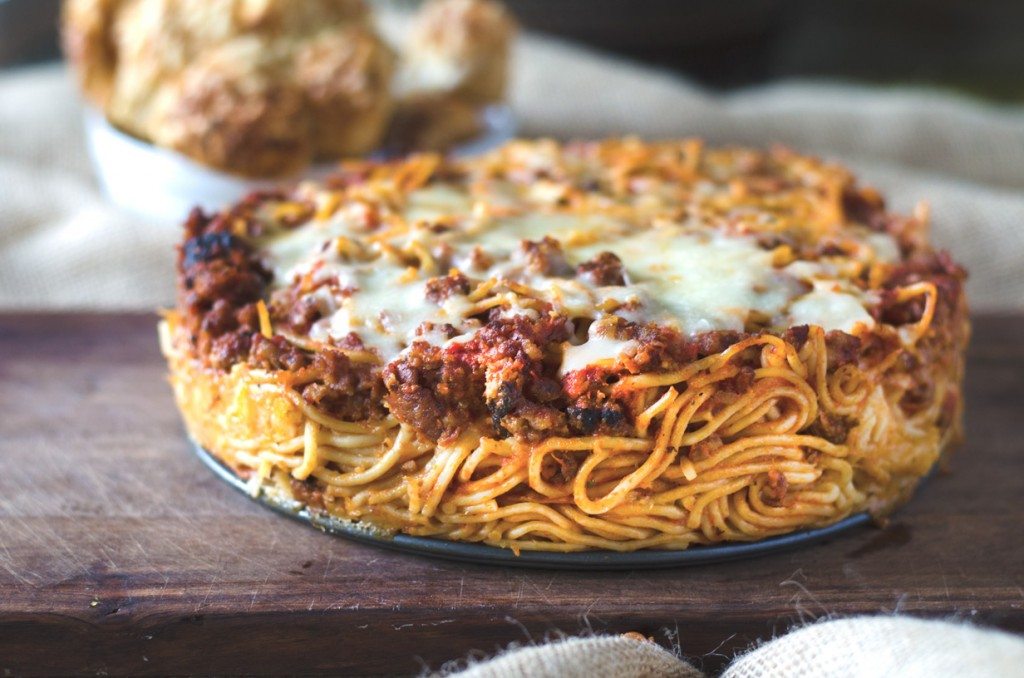 Eons ago, one of my very good friends texted me to ask for a baked spaghetti recipe. I told her it was on my to do list (my very long to do list), but I hadn't gotten around to it yet.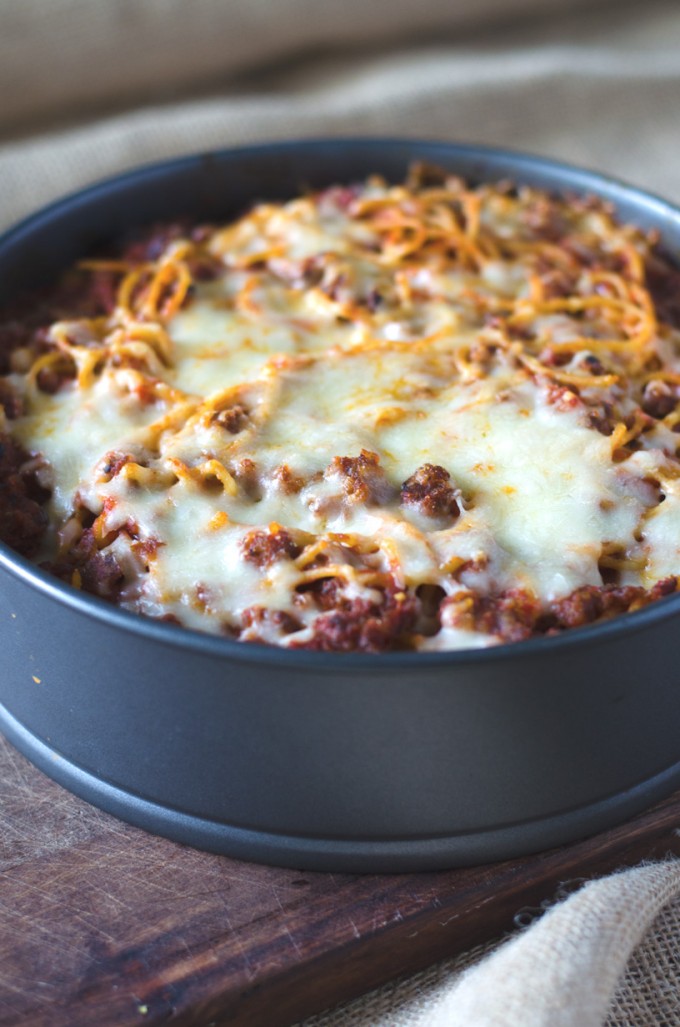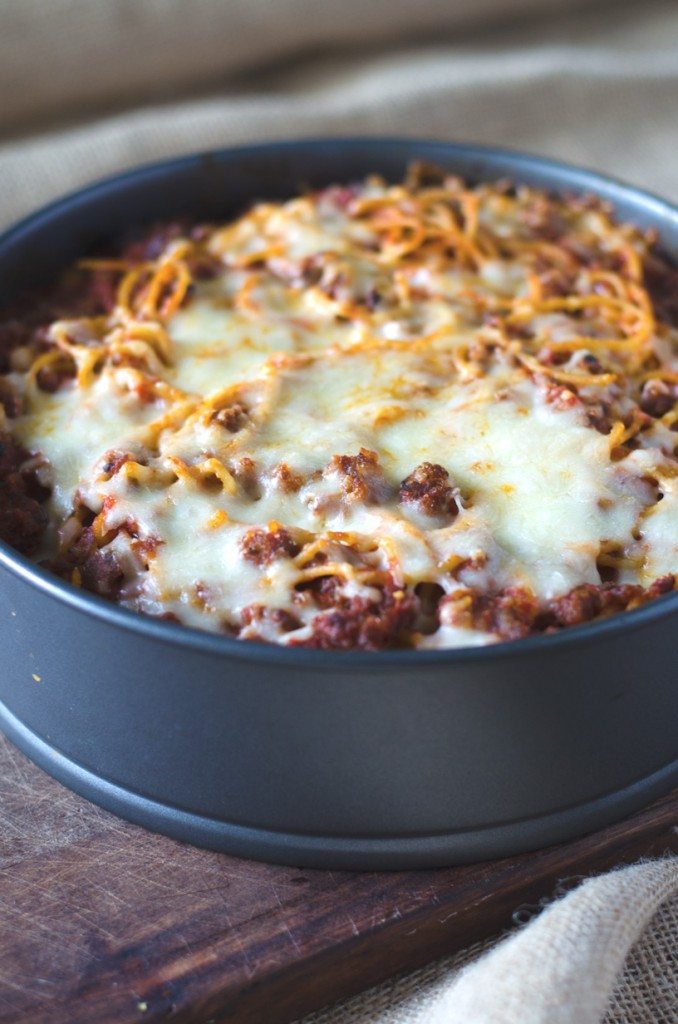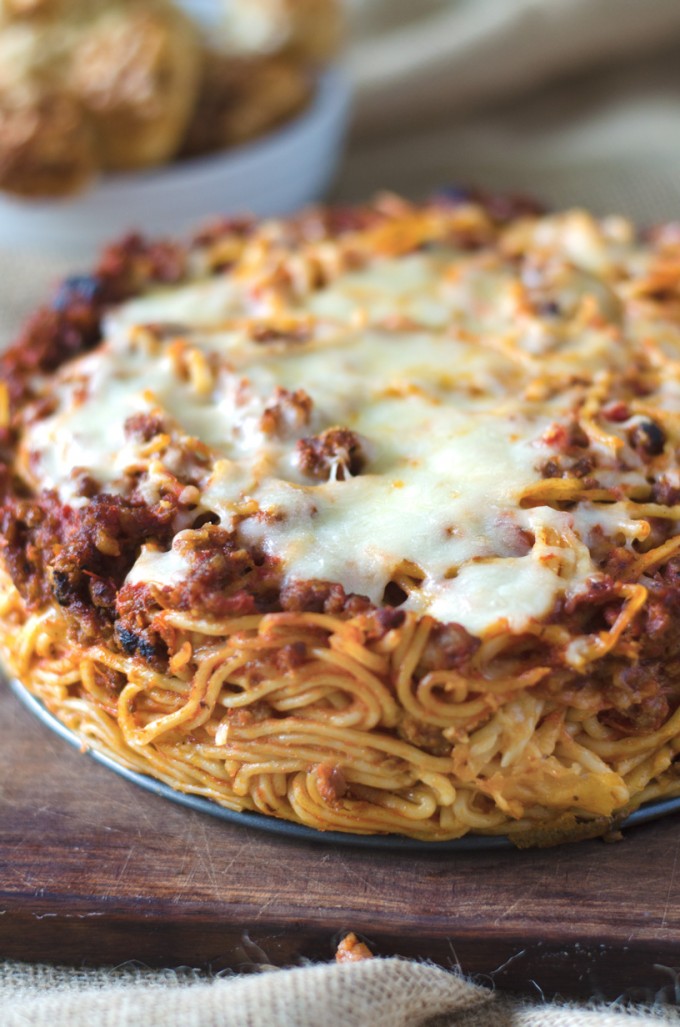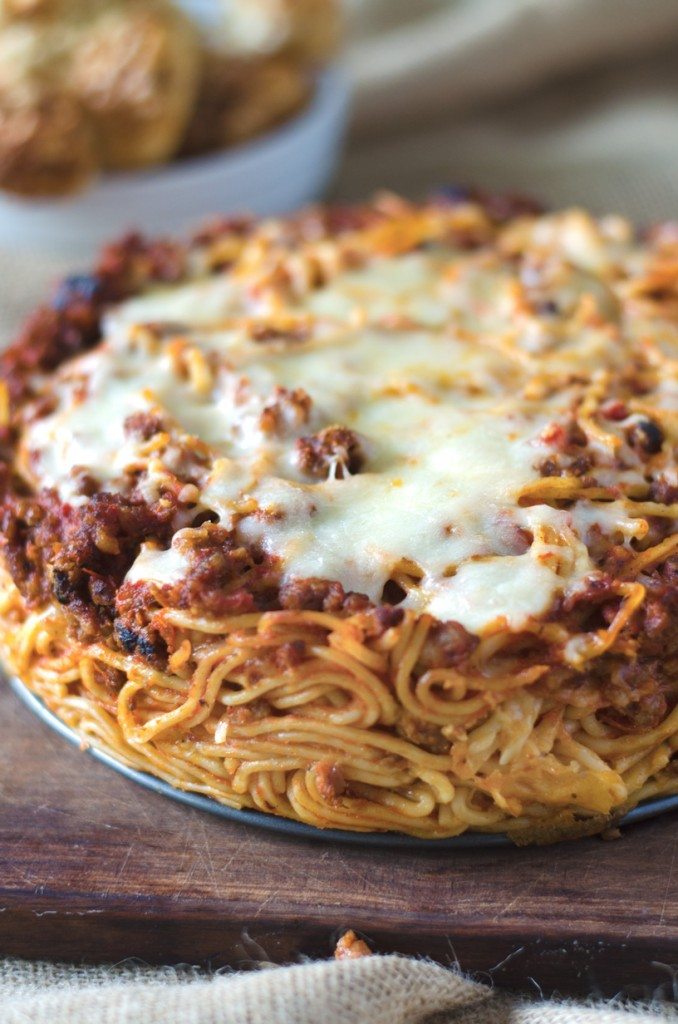 I finally got around to it, and wish that I would have done it sooner. I love when I have flash moments of inspiration in the middle of cooking – those ideas tend to yield me great and surprising results. In this case, I was musing about how best to make this baked pasta dish stand out from all of the hundreds (probably thousands) out there already.
I spied some really large sandwich pepperoni in my refrigerator and knew exactly what I was going to try. I put two thin layers of pepperoni in the middle of the baked spaghetti, layering it through the middle with cheese as well. I baked it in a springform pan for an extra showstopping display- I love being able to see the pasta all around the sides. What a beautiful sight…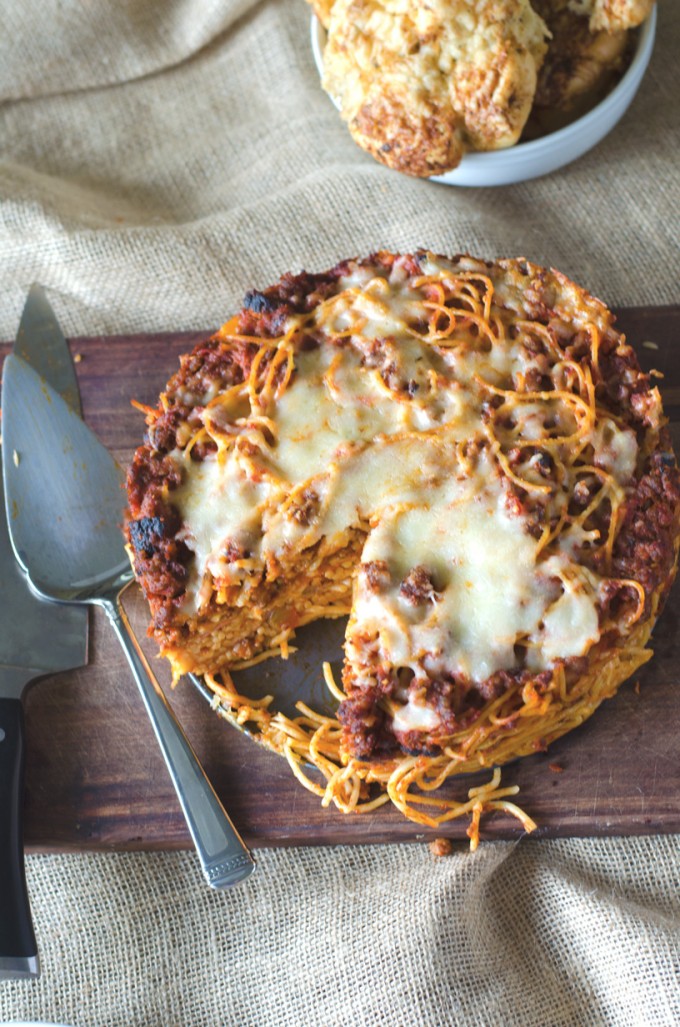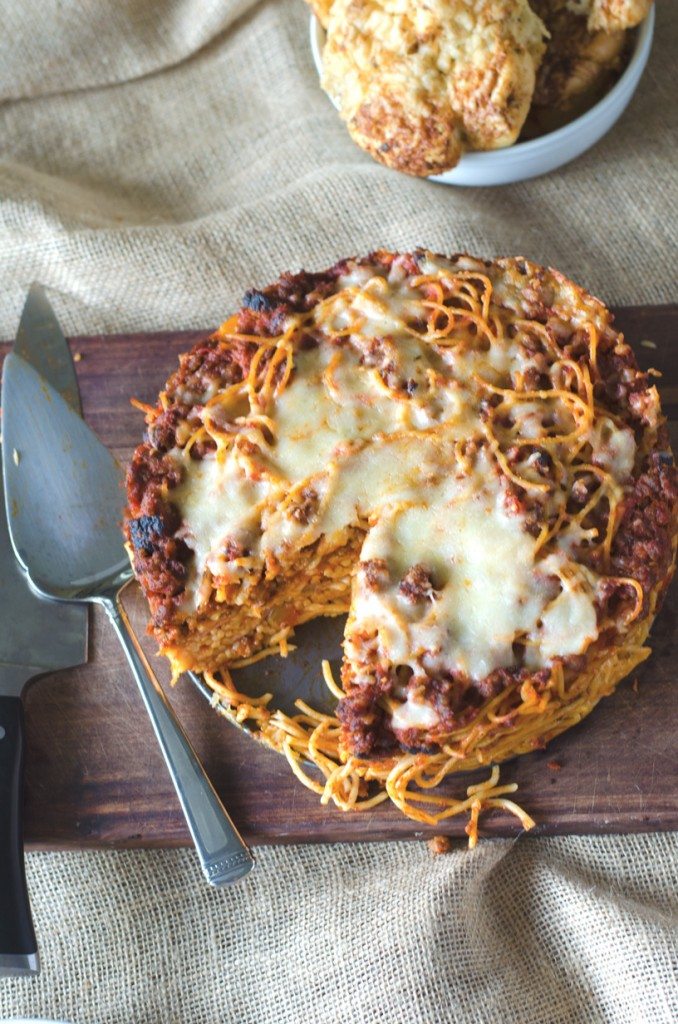 I took this over to our neighbors house for dinner the night I made it. There were seven of us and none of it remained at the end. I served it with my Balsamic Oregano Mushrooms and my Parmesan Pull Apart Rolls. It was a huge hit, with my neighbor even telling me that it was a better meal than any he had at restaurants recently. Music to my ears.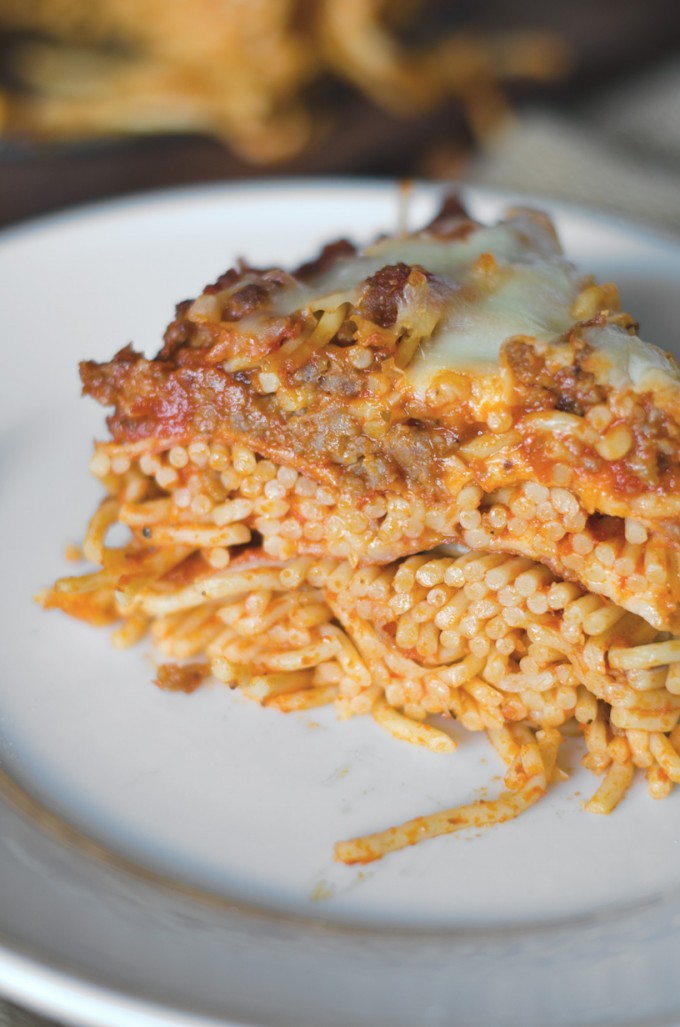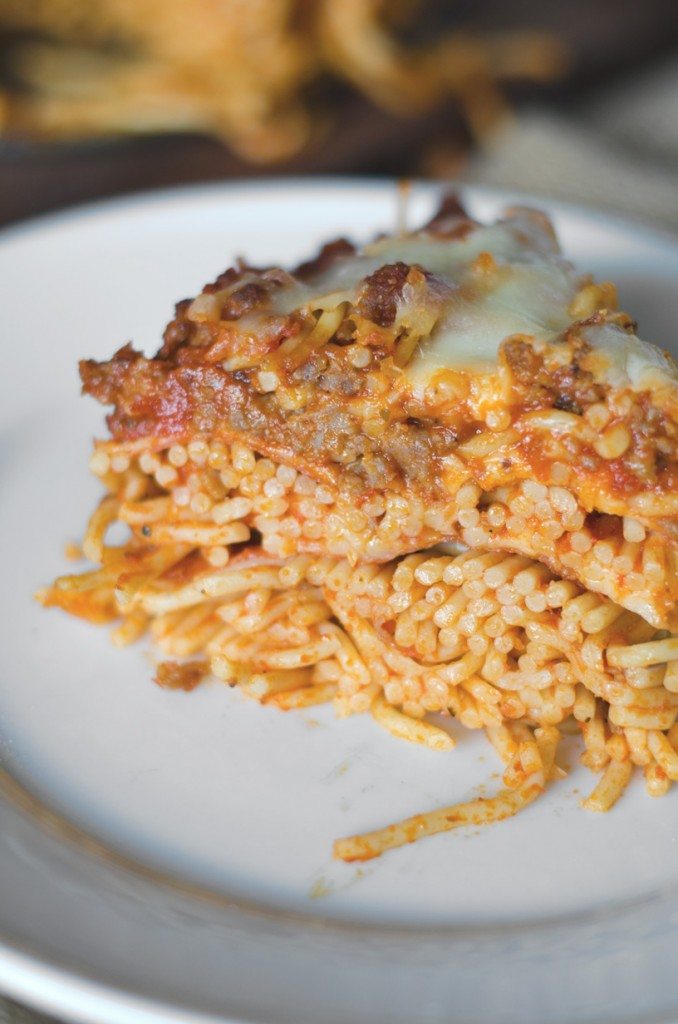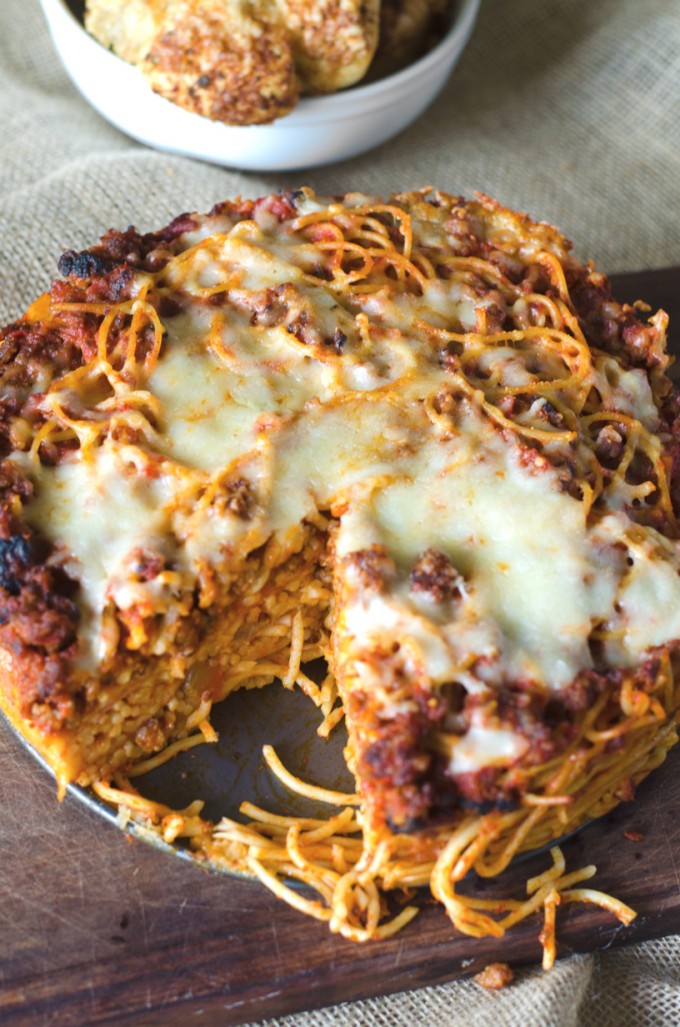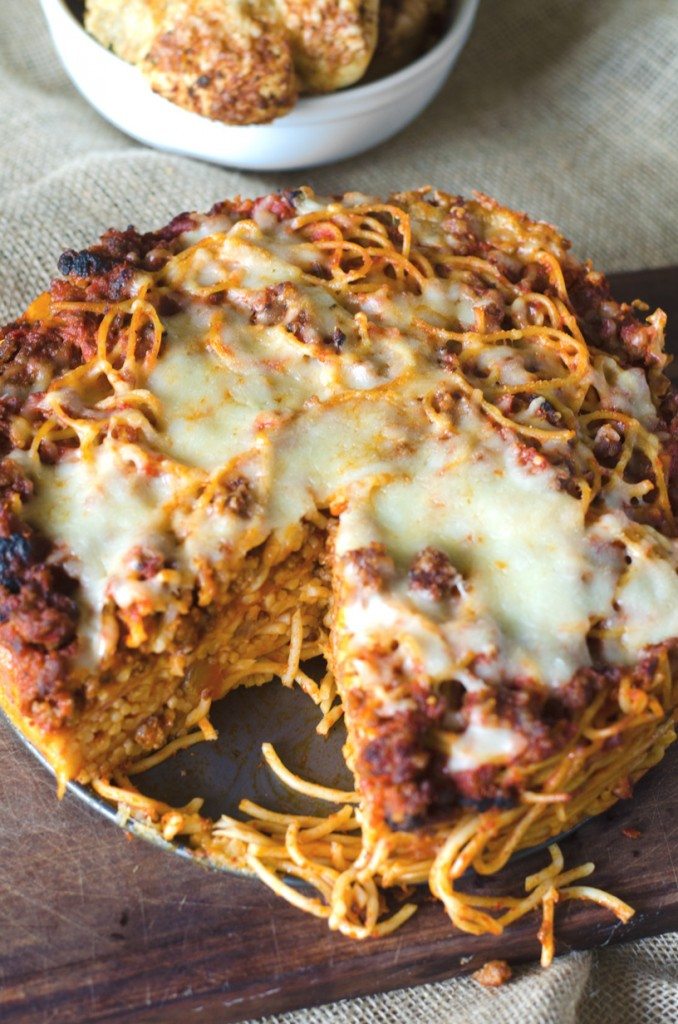 Baked Spaghetti with Pepperoni
Ingredients
1

lb

spaghetti

3 1/2

cups

spaghetti sauce

1

lb

mild italian sausage

14

slices

large

3-4" diameter pepperoni

3

cups

mozzarella cheese
Instructions
Preheat an oven to 375F.

In a large pot of boiling salted water, cook the pasta to al dente. Drain. Set the pot back on the stove over medium-high heat.

Remove the sausage from the casings. Crumble the sasusage into the pot. Brown, breaking it up in to smaller pieces using a wooden spoon or other implement. Add the sauce and simmer for 5-10 minutes. Add the pasta to the pot and toss to combine.

Add 1/3 of the pasta to the bottom a 9" nonstick springform pan. Arrange half the pepperoni slices over the pasta, then top with 1/3 of the cheese. Repeat.

Top the second layer with the remaining pasta. Cover with foil and bake for 30 minutes. Remove the foil, add the remaining cheese and bake for another 15 minutes.

Remove from oven and allow to cool slightly and "set", about 20 minutes, before cutting and serving.