As we head into the holiday season, its so easy to feel overwhelmed! I'm here to share some of my favorite tips to make your job just a little bit easier.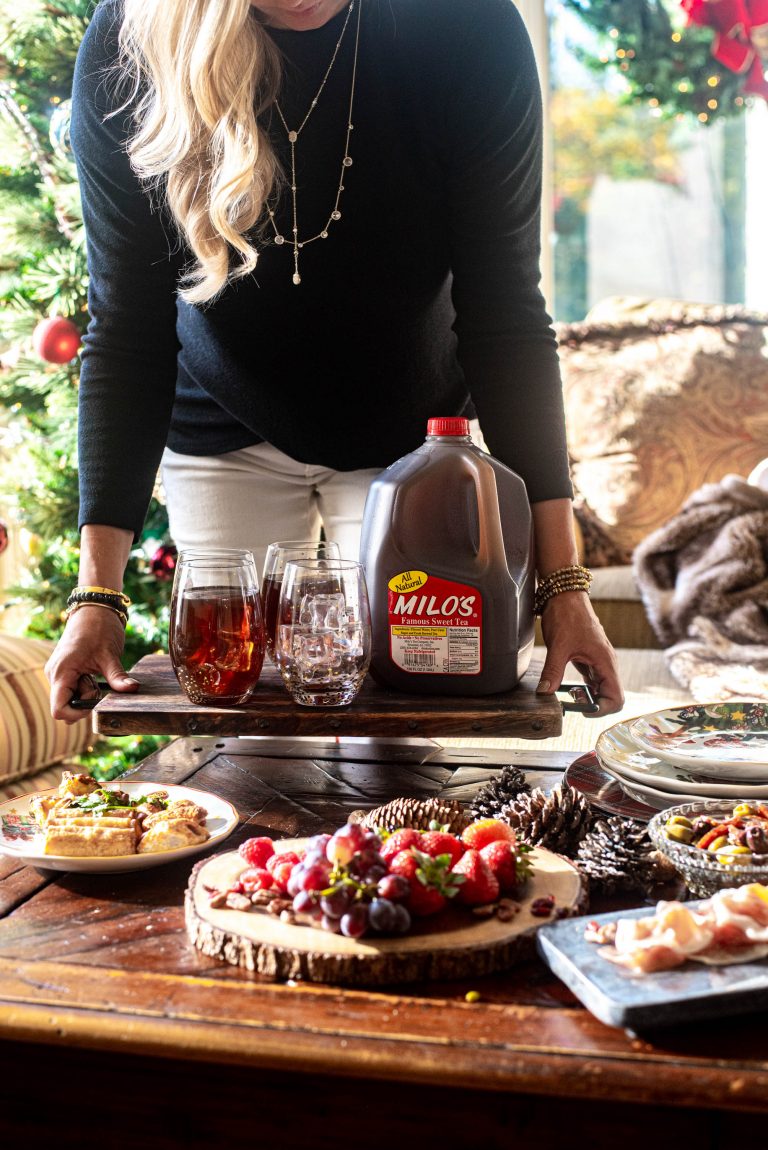 This post is sponsored by Milo's Tea Company. All opinions stated are my own.
Even though I'm only (yes, ONLY) 34, I've been hosting Thanksgivings and Christmases for a solid decade now. As our family has changed, so have our holidays! The biggest change came when we moved to Cincinnati two and a half years ago, where David's family lives. My holidays went from 2-6 people, to over 20! I've learned a lot of lessons from kitchen experts along the way- mostly the hard way, so I'm here to teach you from my mistakes, and make YOUR holiday entertaining just a smidgeon smoother.
1.Simple is best. Don't over complicate your menu.
This is maybe my most important one- and really the backbone for the whole list! I've learned that you DON'T need to go over the top on your menu. As David says, "Thanksgiving is not the time to try new things." My counterpoint is that if you never try new holiday dishes, how will you ever find out if there's something you like just as much? I usually try to sneak at least one new dish in, just to push the boundaries. It is *always* the least eaten dish. Stick to what your family knows and loves.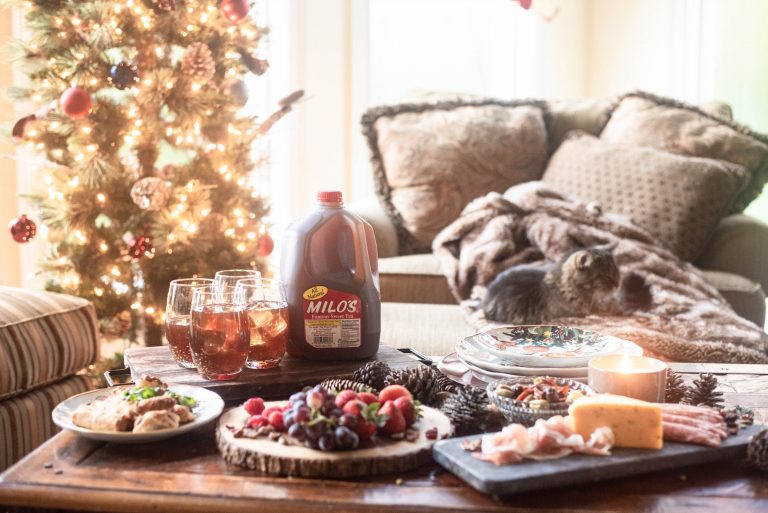 2. Don't be a hero- ask for help and DEFINITELY allow people to help you if they offer- especially with dishes!
Anyone in any branch of my crazy family can affirm- I'm a little territorial about letting people help with food (although I'm working on it!), but you better believe that I'm washing as few dishes as possible during the holidays. Don't be a hero at the expense of your sanity- no one likes a stressed out cook. If the stress is starting to creep in, you can utilize products such as CBD Oil UK. Why not also try some other CBD products like 1oz Koko Nuggz Peanut Butter Rice Krispie that can serve as your best food treats!
3. Use disposable stuff where you can- there are beautiful disposable options out there!
When we host holiday parties, or even large family dinners at this point, I am ALL about the disposables. See my note above about washing dishes. I'm not saying that you need to forego a nice holiday dinner table, but for parties? You better believe I'm getting the nice, clear disposable plates, plastic forks and knives that LOOK like real silverware (I swear!) and the nicest disposable glasses I can search out.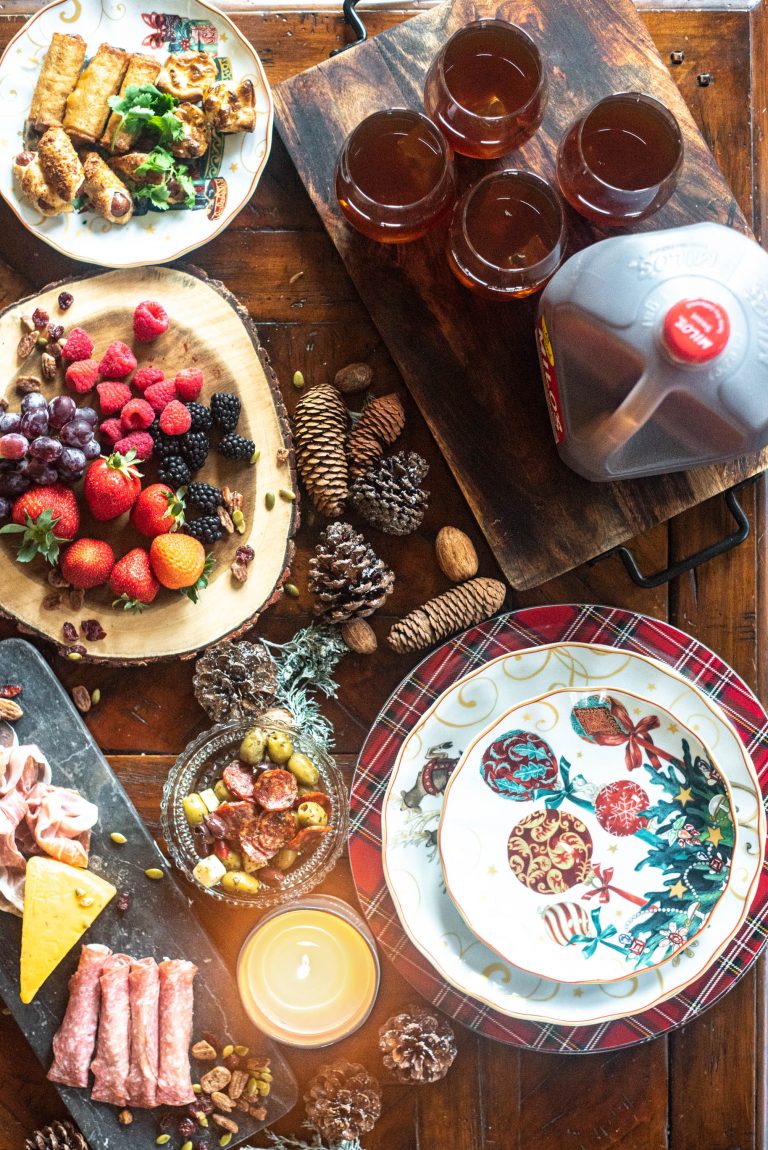 4. Don't wing it- "day of" is not a good time to try out something new you've never done before.
Trust me. It won't go well.
5. Plan your timeline- I plan out my prep on an hour by hour basis the day of any holiday dinner or party. It makes the day less hectic and overwhelming!
People always used to make fun of me when we would throw large parties (like 50+ people!) and I'd have day-by-day and hour-by-hour to do lists taped to my fridge. It really does keep you at a reasonable pace and make everything seem less hectic and overwhelming. Plus, let's be honest- there's nothing like crossing tasks off a to-do list to make you think "Oh yeah, I've TOTALLY got this!"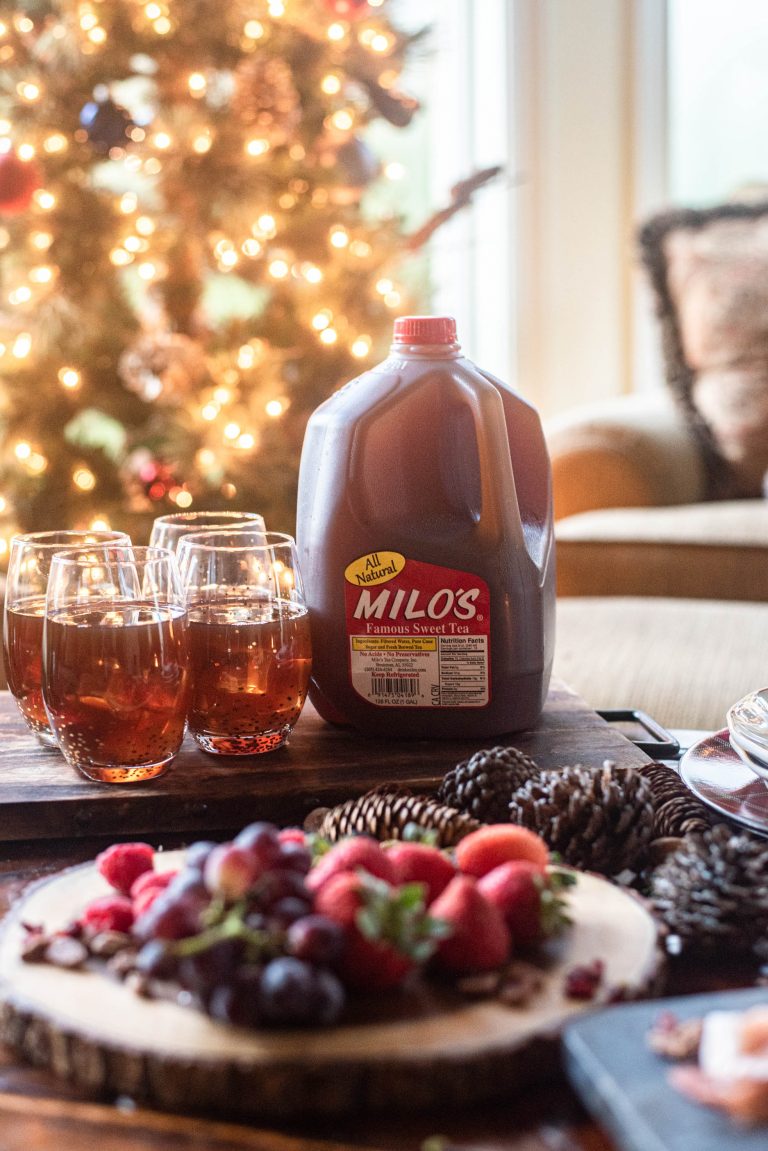 6. Set up a beverage station instead of mixing up drinks yourself all night- consider putting out the basic mixers in pretty pitchers. Think juices, Milo's iced tea, and Milo's lemonade.
Let your guests play bartender while you breeze around the house letting people compliment you on what an amazing host you are. Tell them "oh honey, it was NOTHING!"
7. Prep as much as you can, as far in advance as you can.
I'm talking anything you can. Chop onions and celery the night before Thanksgiving, so they're ready to go into the pan for stuffing in the morning. Chop herbs. Peel carrots. Get your plates and silverware ready. Iron a tablecloth. Everything helps, believe me!
8. Tablecloths are a secret weapon- you can hide your cooking messes and sins at the last minute by throwing a tablecloth over your countertop and island. Doesn't matter if they end up messy underneath, you'll be washing them afterwards anyway! It really dresses up your space.
Speaking of tablecloths, don't underestimate their usefulness! Hide your cooking sins and put a tablecloth on your counter. Add your dishes on top and bam! You look like you really went the extra mile. No one has to know why they're REALLY there.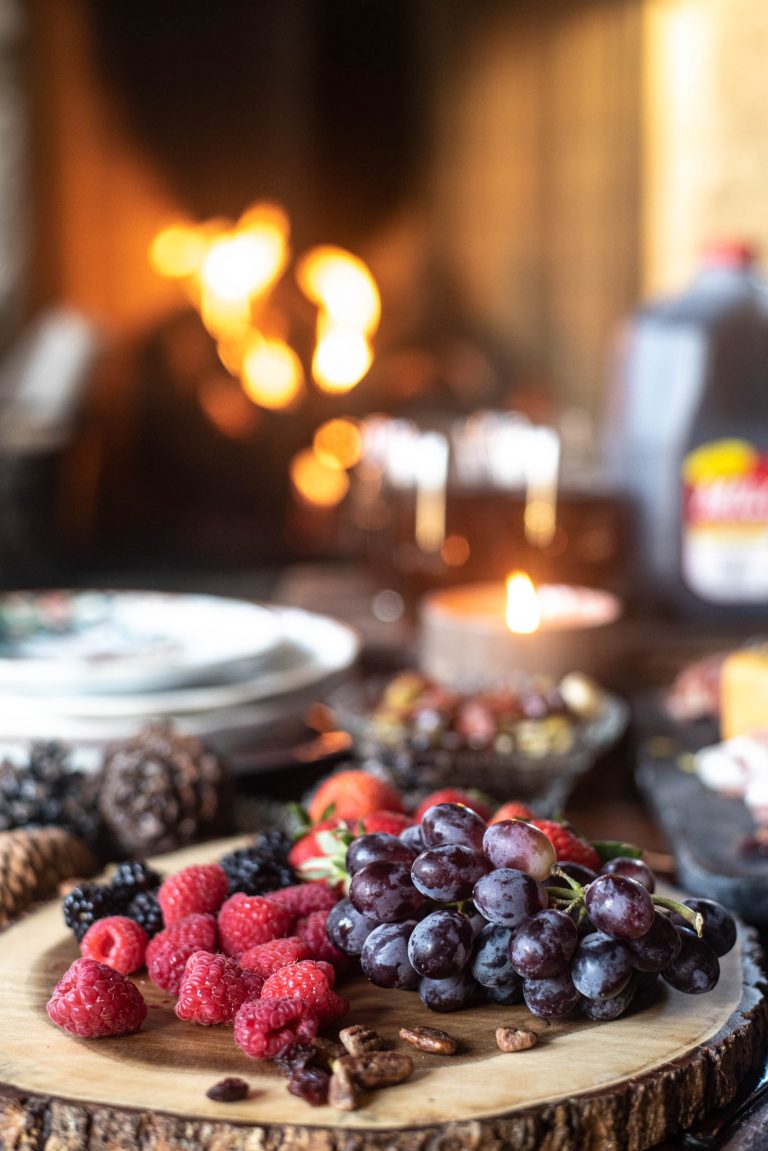 9. You can use glass candle votives to serve individual appetizers and desserts.
I always do this at Christmas with my chocolate mousse, and guests LOVE it! I picked up around 70 glass votive jars at Hobby Lobby at 50% off $1.00 about 8 years ago, and have used them in some capacity every year since. Pretty good investment if you ask me!
10. Cheese trays and charcuterie platters are a great option- they feed a lot and can be laid out in advance. Plus, they look beautiful!
Not enough trays? My preference for displaying these is actually a wood cutting board.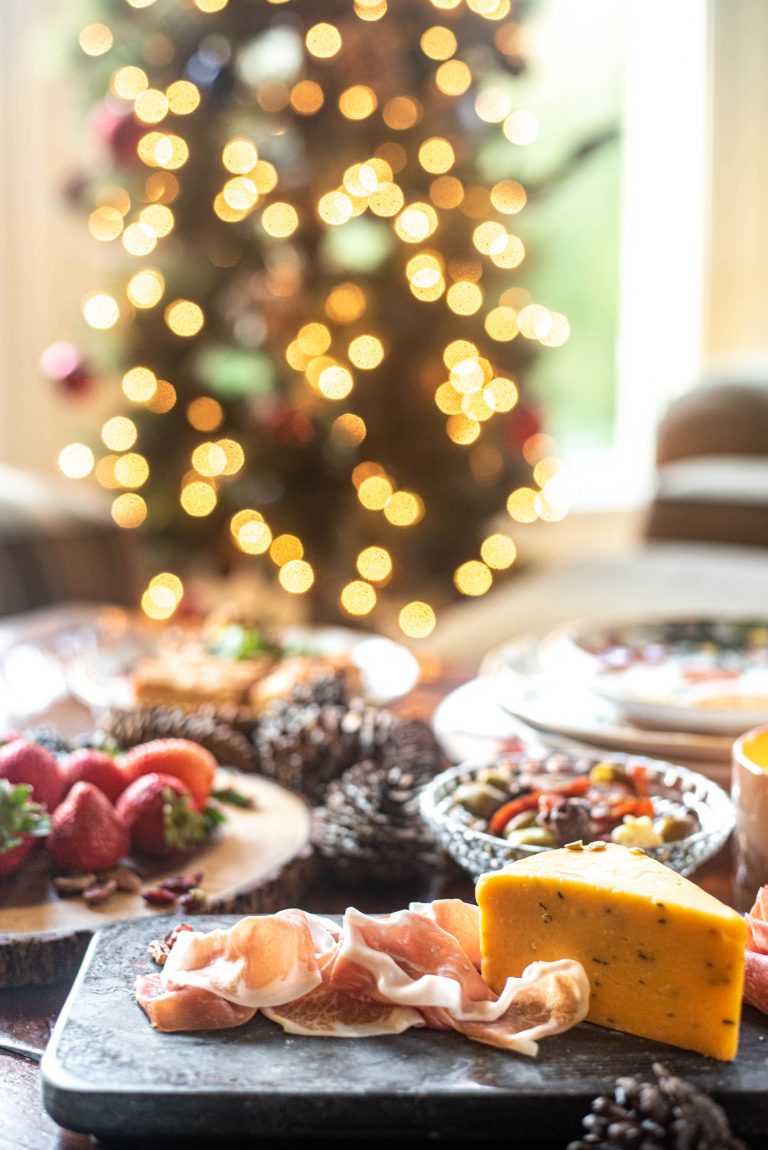 Happy Holidays to us all! Stay sane out there. Thanks to Milo's for sponsoring this post. Its the perfect addition to your holiday entertaining- everyone loves it! Its brewed from real tea leaves, is all-natural and a clean ingredient list that you can feel great about serving to your friends and family You can find delicious Milo's award winning tea offerings (Sweet, Unsweet , and No Calorie Sweet) in the refrigerated section of grocery stores nationwide (use their Store Locator here!)