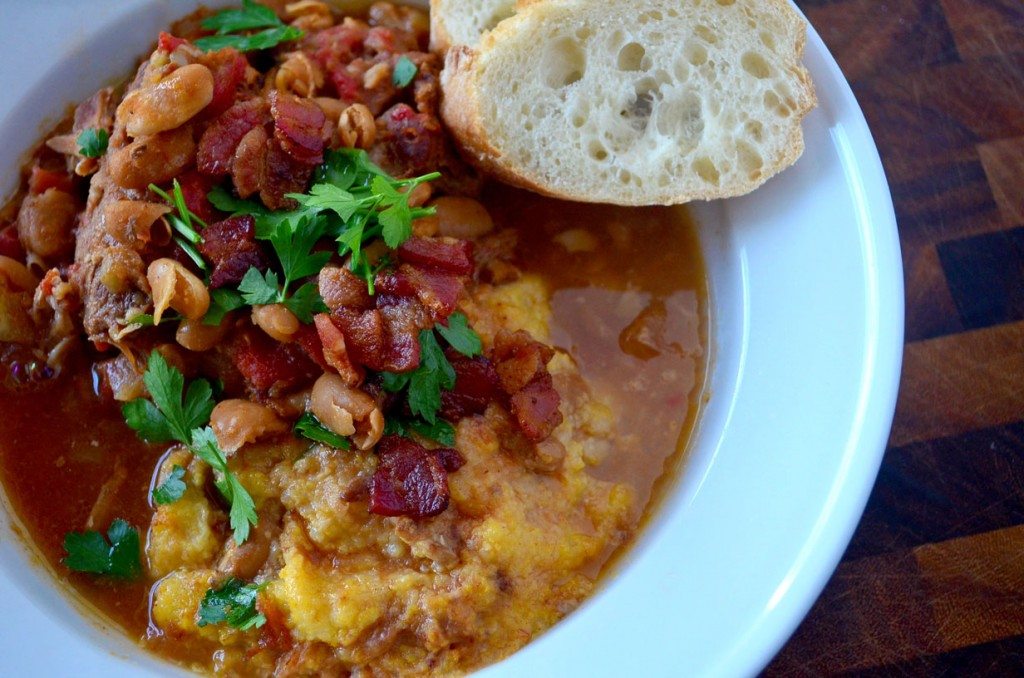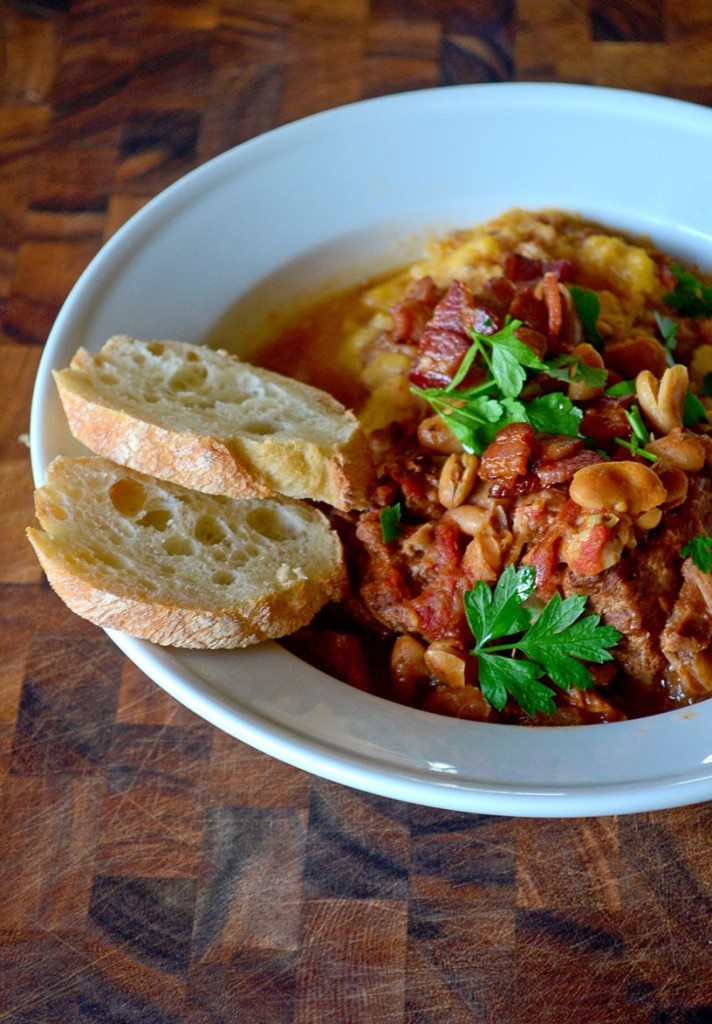 Merry Christmas Eve everyone! Dave got an early Christmas present- a wife that can't talk! This lovely little virus has set up shop right in the back of my throat and made me sound like Amy Winehouse at her worst. I'm electing to minimize my vocal stylings at the moment, so Merry Christmas, honey!!
I know everyone is wrapped up in spending time with family, cooking, wrapping up your wrapping and (hopefully) being merry, so this will be short.
Come this weekend, I'd bet my hat that you'll be tired of being in the kitchen and just really in need of a break. However, a gal's gotta eat, right?!! Here is a dish for you to let simmer all day in your slow cooker. It originated from Thomas Keller and Williams Sonoma, so you KNOW its good. The original recipe is a touch more complicated, so I had to adapt it to suit the "Go Go Go lifestyle" that I'm working with now. It's still delicious.
A few notes:
1. This recipe makes a lot. We filled 3 Tupperware containers, so that's why I thought it might be nice for those of you with family still lurking around this coming weekend.
2. I assume that if you had an heavy, oven safe pot (think Le Crueset or Staub), this could probably also be made in the oven. Maybe 325 for 3 hours? Until the meat shreds easily.
3. We have come to the conclusion that this dish is best made without the sausage (Dave's preference) and served over polenta.
Merry Christmas! I hope you all have a wonderful day today and tomorrow! Hope Santa is good to you all… 🙂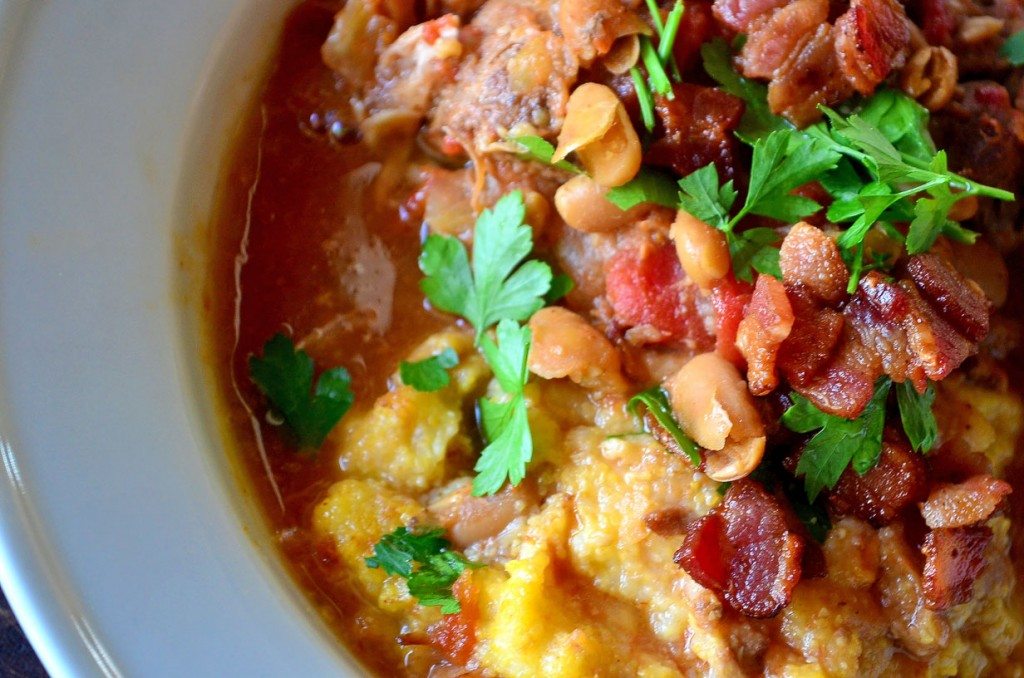 Like what you see? Subscribe to Go Go Go Gourmet's weekly newsletter to keep up on what's going on around here and get a free ebook on how to simplify your weeknight dinner making. You can also follow me on Facebook, Pinterest and Instagram to see what I'm up to!
Slow Cooker Cassoulet
Ingredients
3

lbs

pork shoulder

cut into 6 large pieces

4

oz

thick-sliced bacon

chopped

2

large onions

chopped

2

cups

dry white wine

1/4

cup

tomato paste

1 28

oz

can whole peeled tomatoes

1 14

oz

can diced tomatoes

2

cups

chicken broth or stock

3

cans cannellini or Great Northern beans

drained and rinsed

4

links chorizo or garlic sausage

1

garlic head

cut crosswise

1/4

cup

chopped fresh flat leaf parsley
Instructions
Heat a large heavy pot over medium high heat. Add the bacon to the pot, cook until bacon is crisp. Remove the bacon and set aside for later.

Season the pork with salt and pepper. Add the pork to the pot, being mindful not to overcrowd. Brown pork on all sides, about 5 minutes per side. Remove from pot and set aside.

Add onions and 1 tsp salt to the pot, and cook until the onions have softened, about 7 minutes.

Add the wine and cook until reduced by half, then add the tomato paste, tomatoes and chicken stock. Add the pork, beans, garlic and sausage to the insert of a slow cooker, then pour in the contents of the pot.

Cook on Low for 9-10 hours. Skim off some of the fat, remove the garlic and fold in the parsley. Let stand at room temperature for 30 minutes before serving. Serve topped with the reserved bacon.