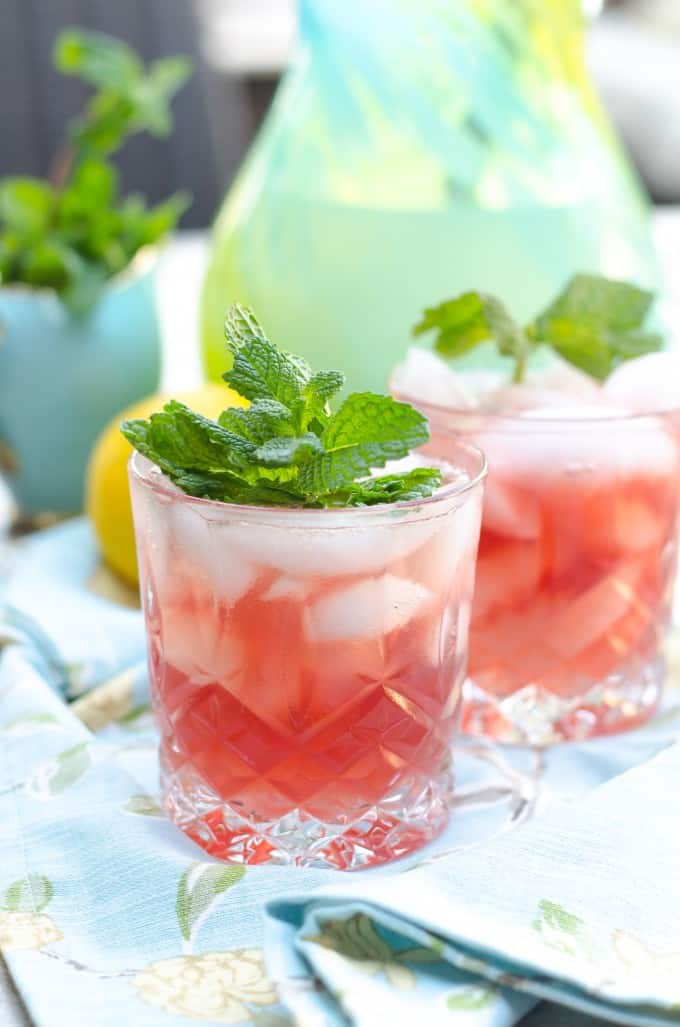 My ban on alcohol is almost over. I thought I ought to come up with at least one good non-alcoholic drink during this pregnancy.
I really miss a good drink, partly because so many of the non-alcoholic ones load up the sugar to the point where I think I might just be drinking fruit syrup. I miss drinks that are just fresh tasting, with a bit of a dry bite to them. My go to has been virgin mojitos- one drink where I really don't miss the rum at all.
I love Tazo's Passion tea- a non caffeinated tea with the flavors of hibiscus and passion fruit (among others). Its a beautiful pink color. I was incredibly excited when I saw that they sell a Passion tea concentrate in stores now, and I thought it would be delicious in some sort of a spritzer. I have done this two ways- the first is to just pour in equal parts of passion tea, lemonade and club soda over ice. Simple. Takes about 5 seconds. If you have a spare 15 seconds, muddle some mint and a couple lemon slices in the bottom of your glass first. And just know that I will 100% be swapping out the lemonade for limoncello in about a month.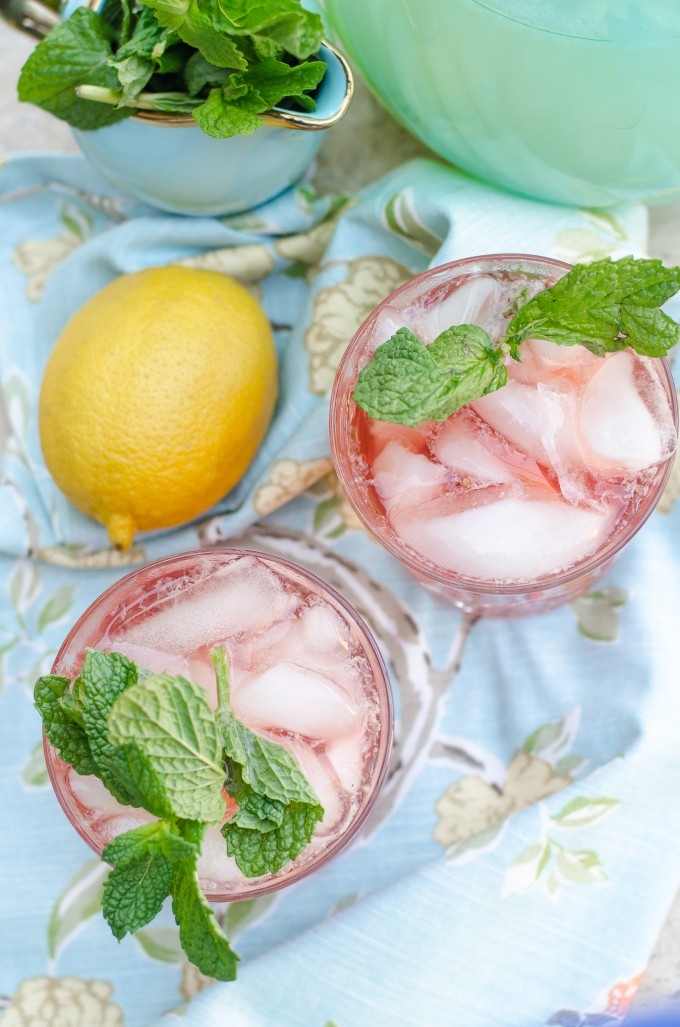 Passion Lemon Spritzer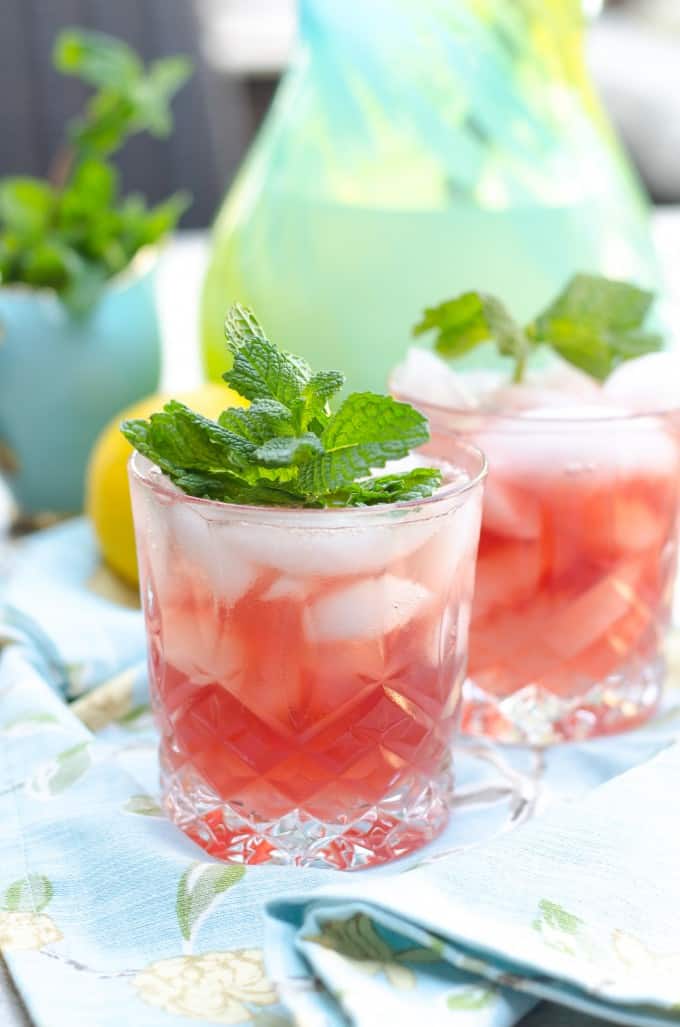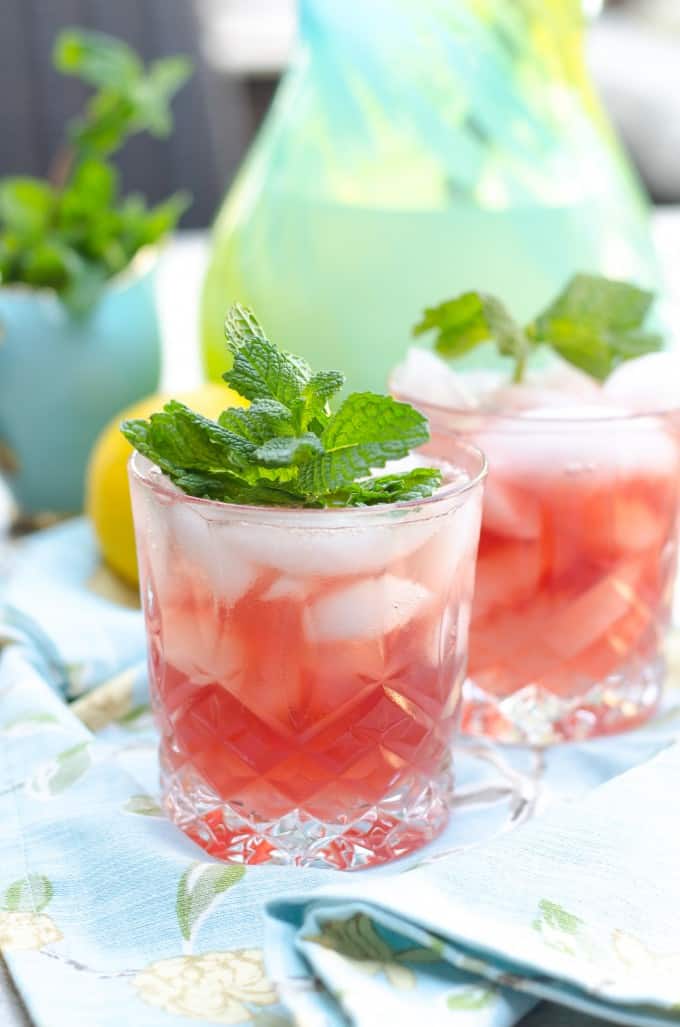 Ingredients
1 mint sprig
2 lemon slices
1 part Tazo Passion Tea Concentrate
1 part lemonade (or limoncello)
1 part club soda
Directions
In the bottom of a cocktail shaker, muddle together the lemon slices and the mint. Add a handful of ice. Top with the tea, lemonade and club soda and give a few quick shakes to combine.
Pour drink into desired glass Garnish with mint sprig, if desired.
Loading nutrition data...