I seriously only found out about a year ago that coleslaw traditionally goes on pulled pork sandwiches. I was surprised when I got a sandwich topped with slaw from a food truck; when I expressed my confusion to Dave, he looked at me like I was an idiot.
"What do you mean? That's like a thing."
Color me educated.
My ignorance of this stems from the fact that I did not care for coleslaw growing up- too vinegary, mayonnaisey, watery, whatever. I try it over and over, because people clearly love it, so I must be missing something. I came up with this one, which I actually enjoyed- it wasn't overly ANYTHING- just clean and crisp.
And it really did go well with the pulled pork. *wink*

For the pork, I oven roasted a nice sized pork shoulder for 6 hours. This ended up, for whatever reason, being too long- the pork ended up a little dry. With my rose-colored glasses, I decided that made it ideal for BBQ pulled pork sandwiches. You could definitely make this in the crockpot too- I just season the roast with salt & pepper, put it in the slow cooker fat side up and then cook it on low all day.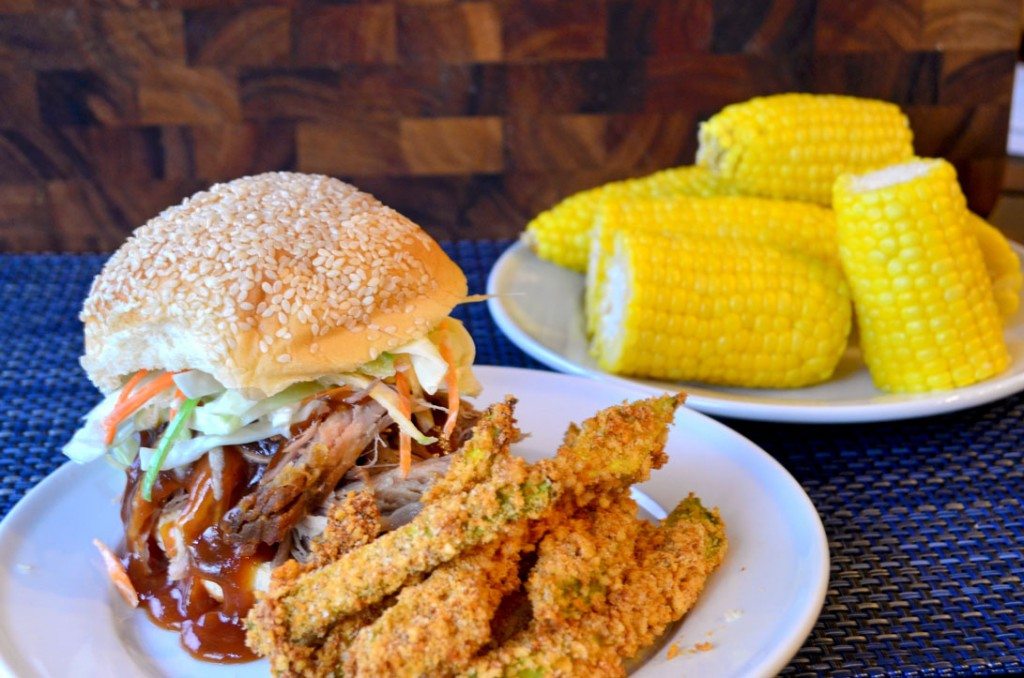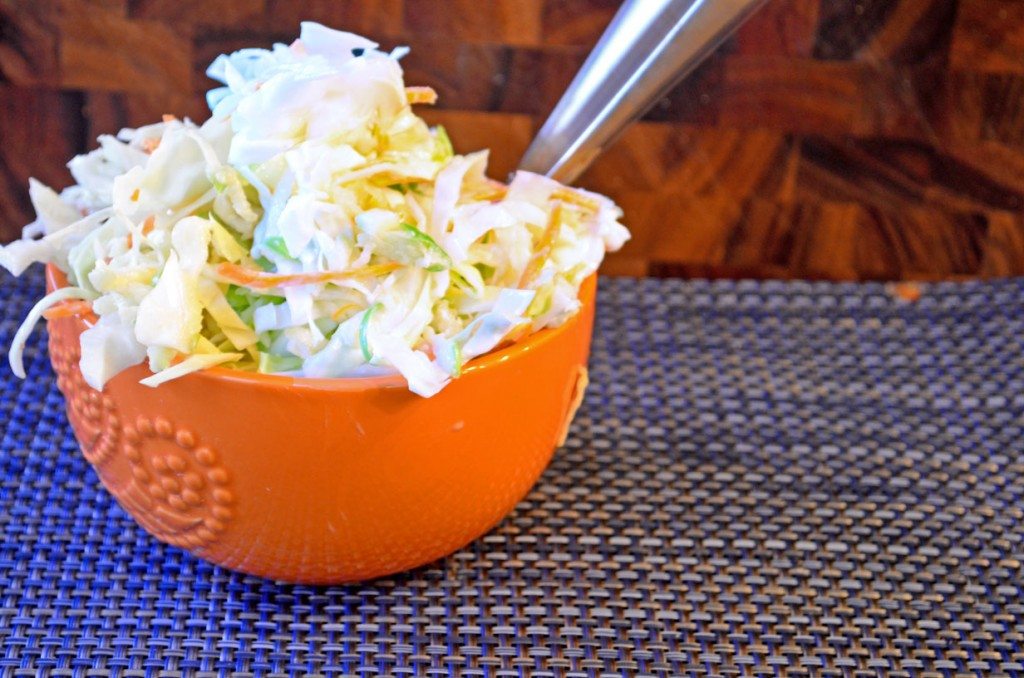 Apple Cider Coleslaw
Ingredients
1/2

large head of cabin

very thinly sliced

2

carrots

3

apples

thinly julienned or shredded

1/4

cup

mayonnaise

2

T

apple cider vinegar

2

T

apple cider

Salt and Pepper
Instructions
In a large bowl, mix together mayonnaise, vinegar, and apple cider.

Add in cabbage, carrots and apples, toss to combine. Season with salt and pepper; toss again.