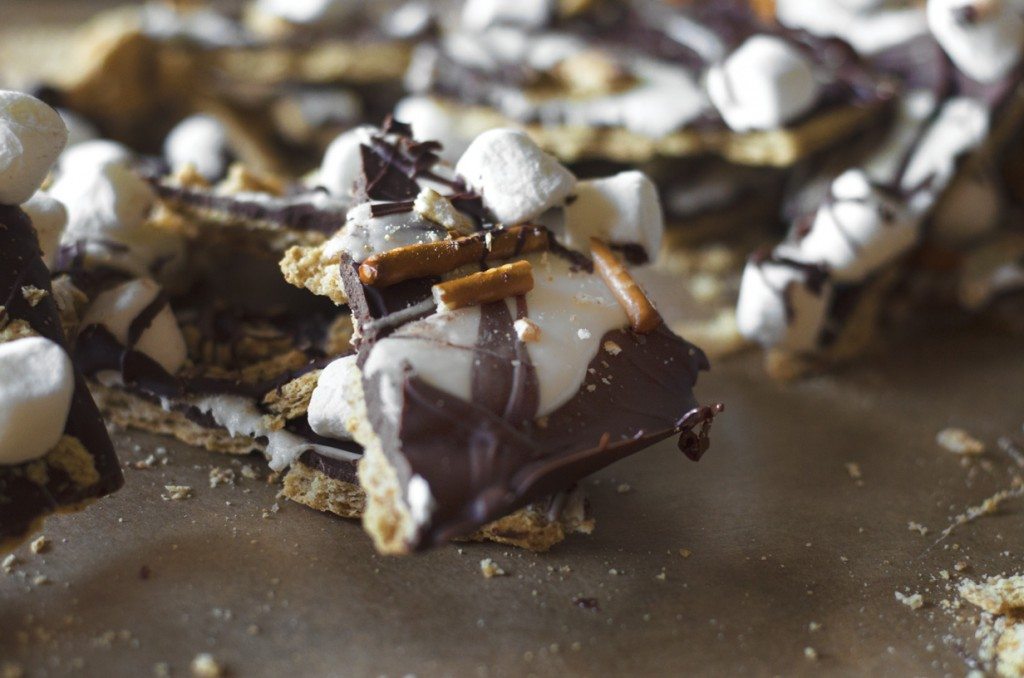 I married someone who admittedly doesn't really like sweets.
Why he's married to me is absolutely beyond me. I'll chalk it up to the fact that my savory cooking is generally pretty on point, plus I also deal with his crazy work schedule without losing my mind. However, his indifference to sweets is, at times, utterly infuriating to me because 1., who can resist the call of a wonderful lemon meringue pie? and 2. I end up eating it myself- or throwing it away.
Entirely unacceptable.
I had a few different versions of this rolling around in my head for a week or so, and this is the version I pulled the plug on one afternoon.
I had the remnants of three, yes THREE, different birthday cakes around my house already, so naturally I needed yet another confection within arms reach.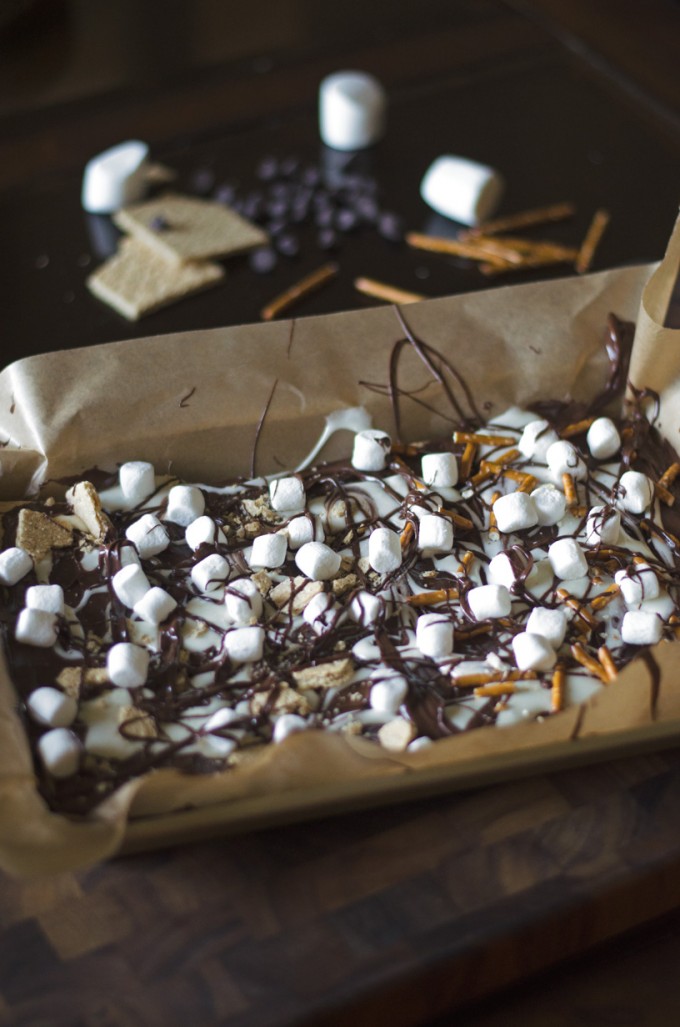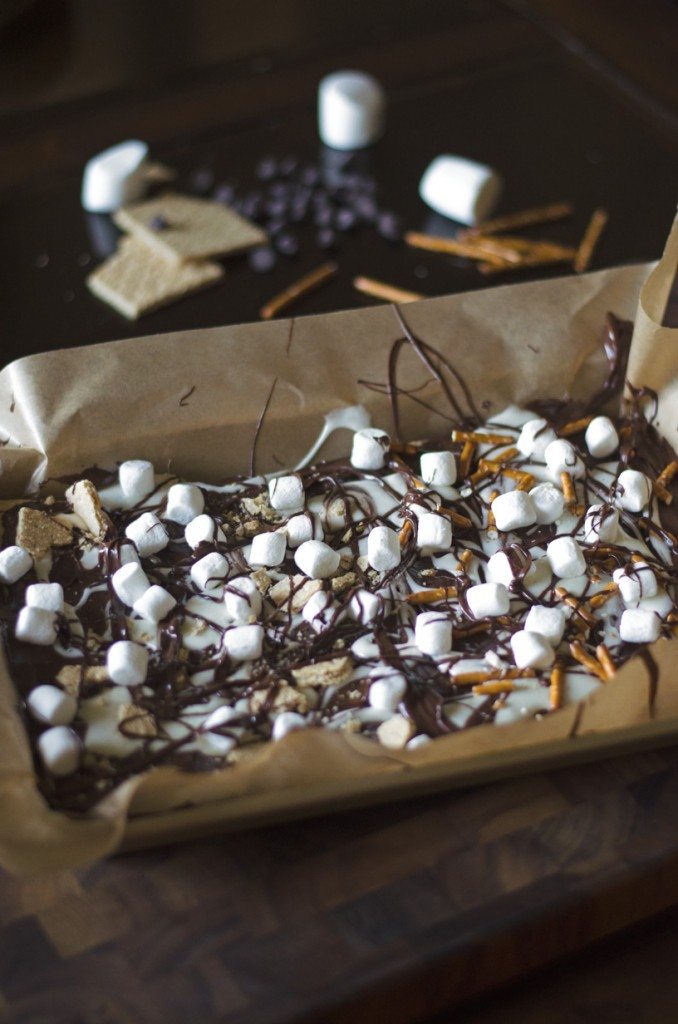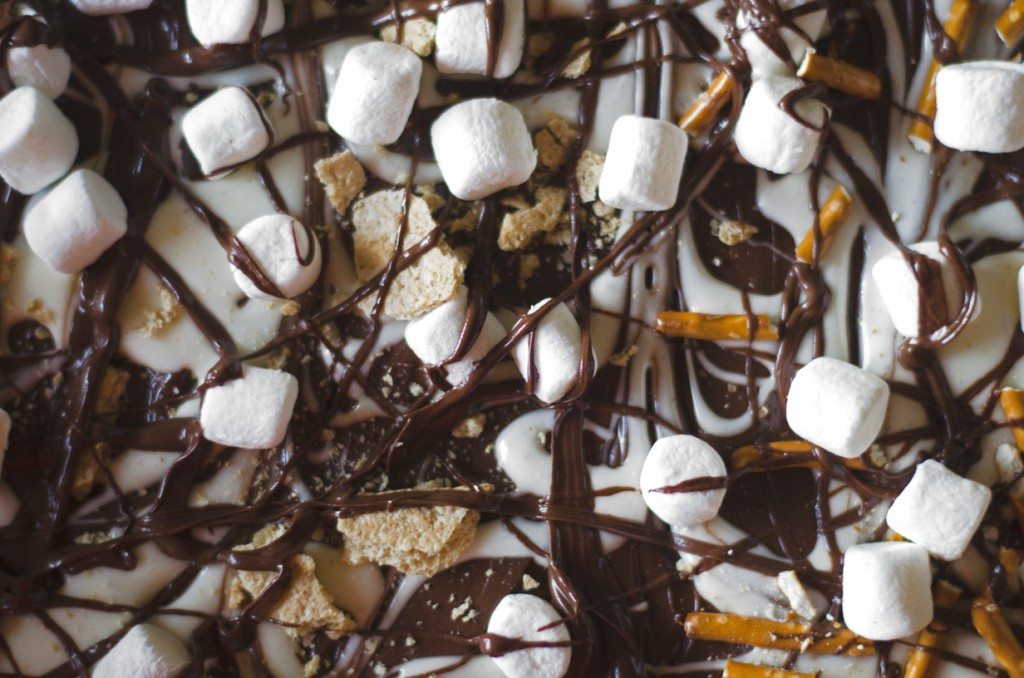 Dave came home and saw it, immediately commenting at how good it looked- notable, since as I said, he isn't super into sweets. He tried a piece. Then I saw him swipe another. And another.
"This is great. You'd think it would be unbearably sweet. But its not at all."
Success!
This takes just a few minutes to put together, and then goes to the freezer to set up. I'd estimate that it actually takes just 5 minutes of "work," if you could even describe it as such. This is also a great recipe for little kitchen assistants to help with.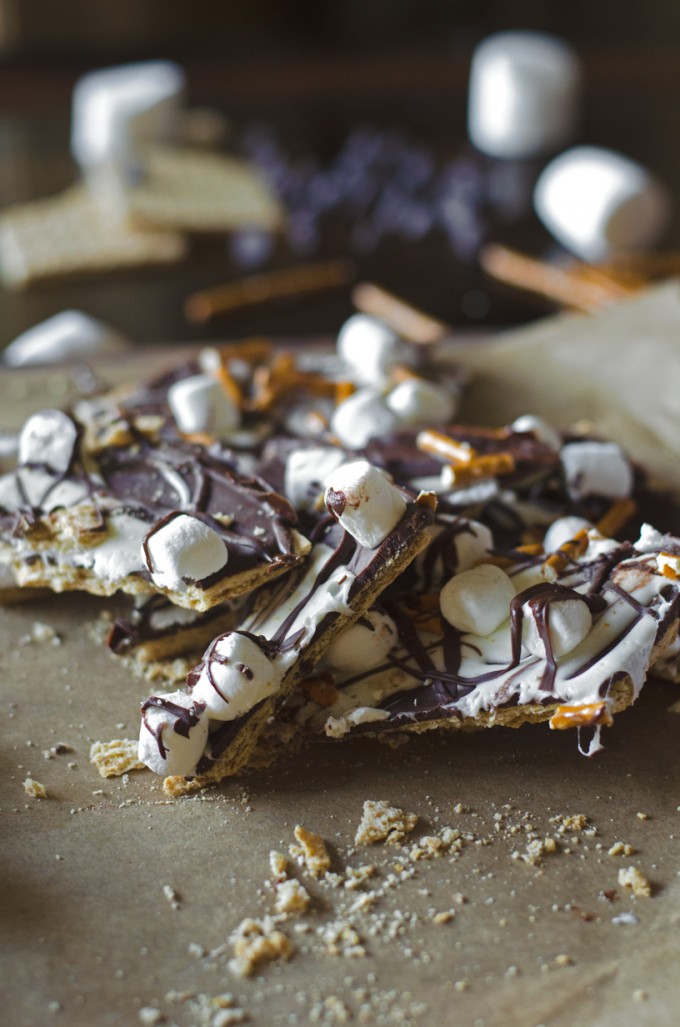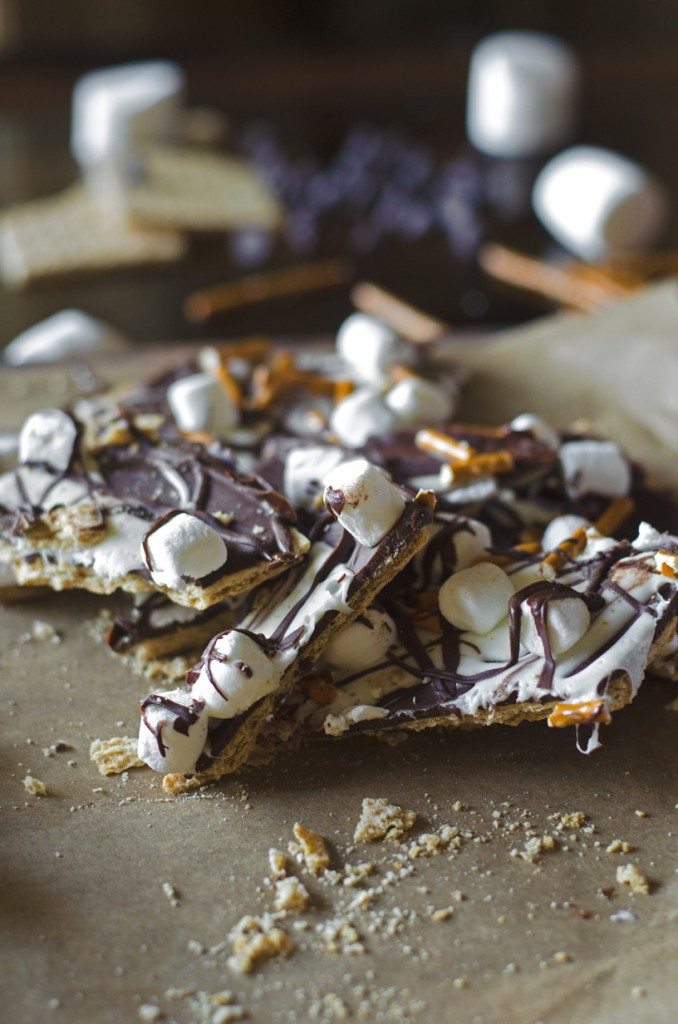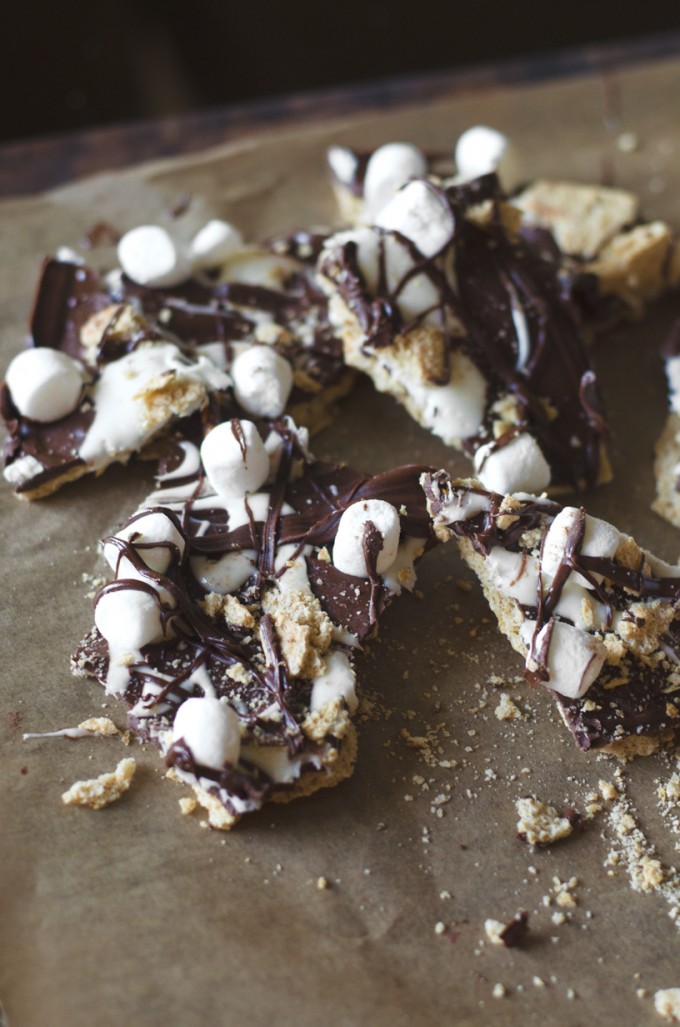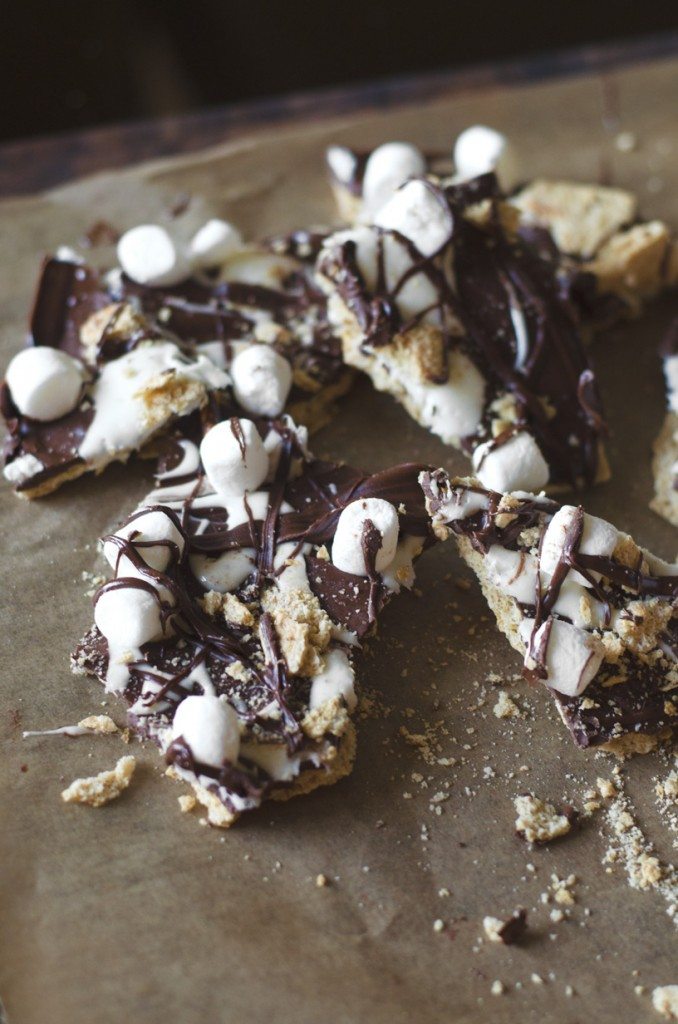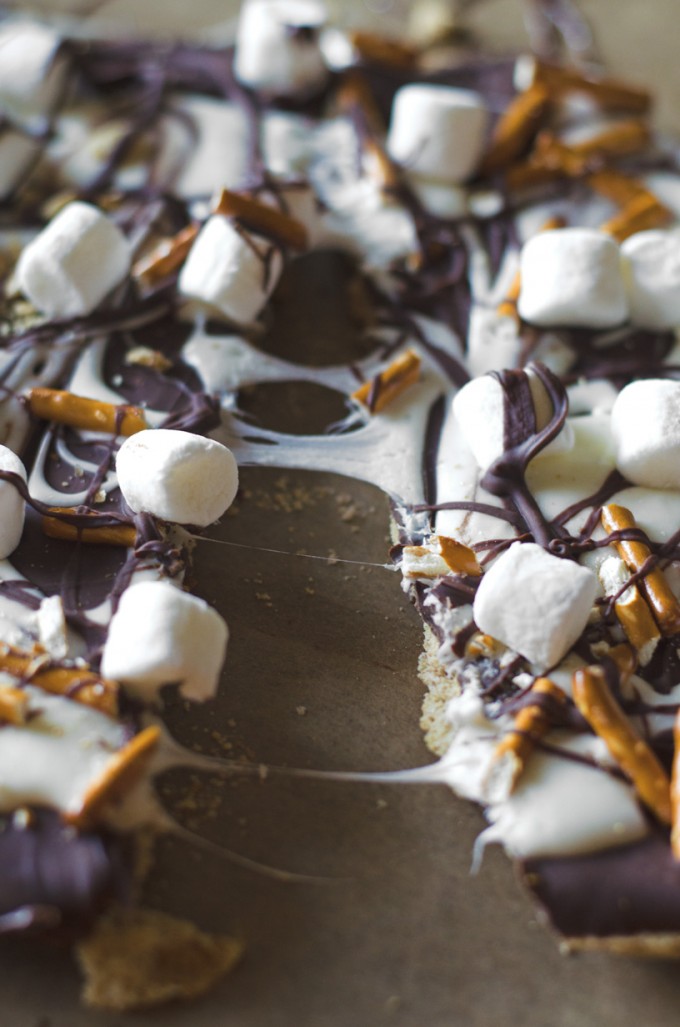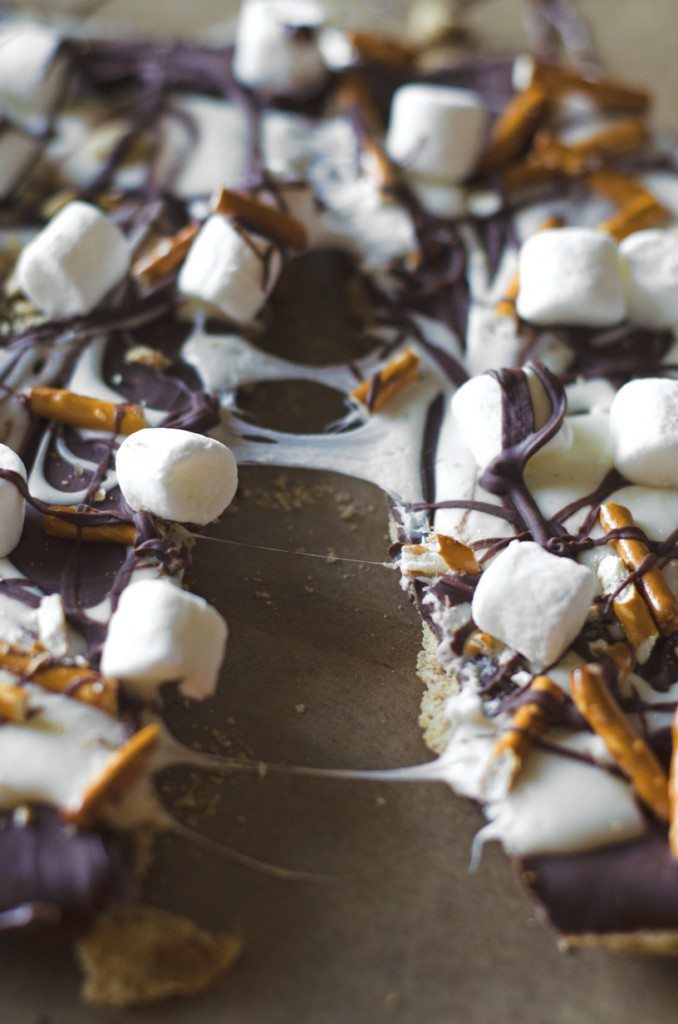 Nutella S'mores Pretzel Bark
Ingredients
10

graham crackers

divided

1 1/4

cups

chocolate chips

1/2

cup

nutella

2 1/2

cups

mini marshmallows

divided

2

T

butter

1/4

cup

pretzels

broken into pieces
Instructions
Line a quarter sheet pan with parchment paper. Arrange 9 of the graham crackers (it may be more like 8.5) in a single layer.

Add the chocolate chips and nutella to a microwave-safe bowl. Microwave for 1 minute, then stir. An additional 30 seconds can be added if needed.

Microwave the butter and 1 1/2 cups marshmallows together in another bowl for one minute. Stir until smooth.

Pour the chocolate over the graham crackers, spreading evenly all the way to the sides. Drizzle the melted marshmallow over.

Crush the remaining graham cracker. Sprinkle the graham cracker, remaining marshmallows and pretzel sticks over the park.

Place in the freezer for 10-15 minutes to set the chocolate. Remove and break apart into pieces.