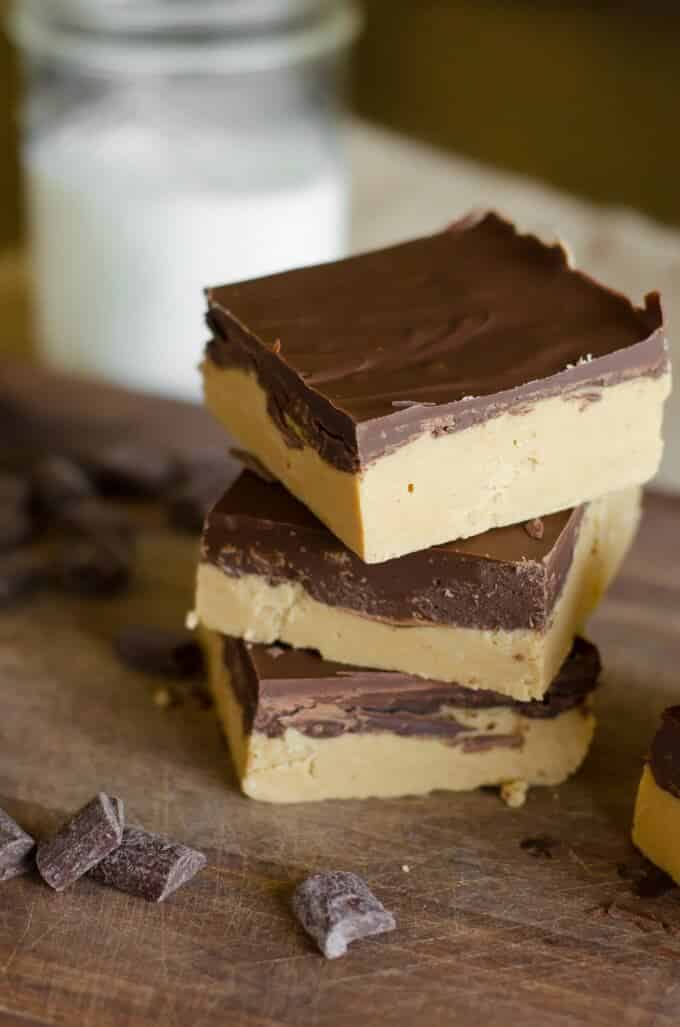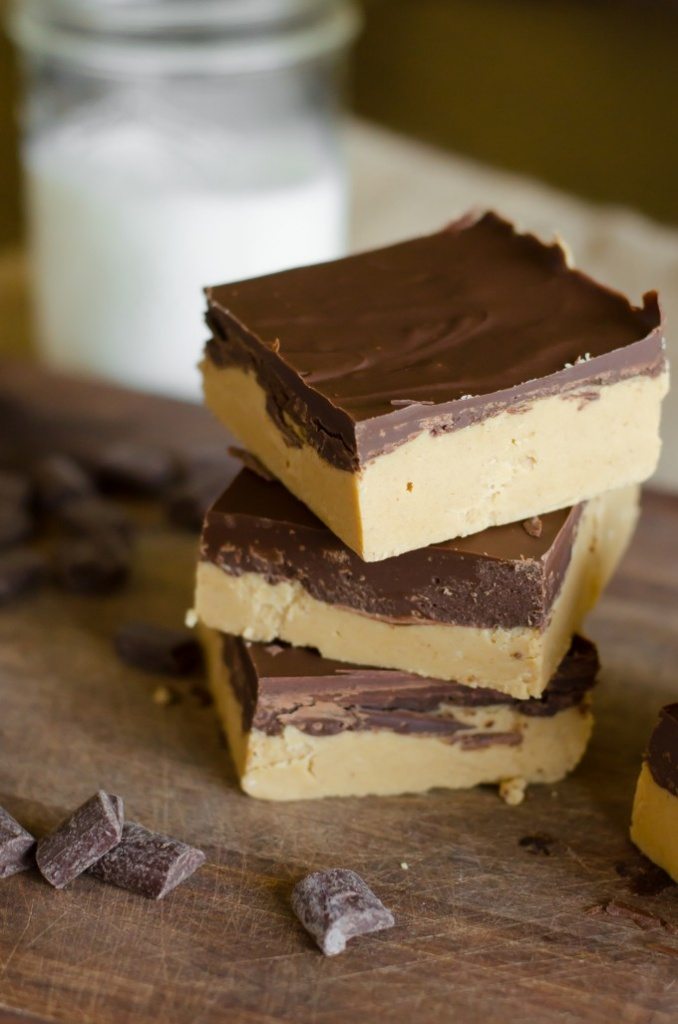 I sent an image of these in my group chat with my two best friends from high school the other day.
"Do you guys remember these?"
"HELL YES I do!"
The middle school cafeteria was the first time in my life where I was able to make my own food choices. Up until that time, it was either "pre-planned elementary school lunch" or "bag lunch that mom made or "mom's kitchen." My mom, as all mothers are, was ungodly selfish (as all mothers are) and didn't keep the house stocked with a grocery store's worth of junk food for me.
Like I said, selfish.
However, my middle school was not as selfish, and it had a huge variety of things in their cafeteria that allowed 13 and 14 year olds to cobble together their own meal.
Looking back, it seems like a foolish idea.
I did not make a variety of what is referred to as "good food choices." Pizza? Sure. Fruit snacks, throw them on there. Oh my god, what are THOSE??
"Those" would be these- bars of creamy peanut butter topped with a thick layer of chocolate. They. Were. Awesome.
I haven't eaten these no bake peanut butter bars probably since middle school, but I'm happy to say that they are just as good as I remember them- although I do find myself wondering how I was able to eat a piece that was 4″ x 4″. These mix up in about 5 minutes, and then chill in the fridge for about an hour and a half- AND they only have four ingredients, all of which are probably in your pantry right now.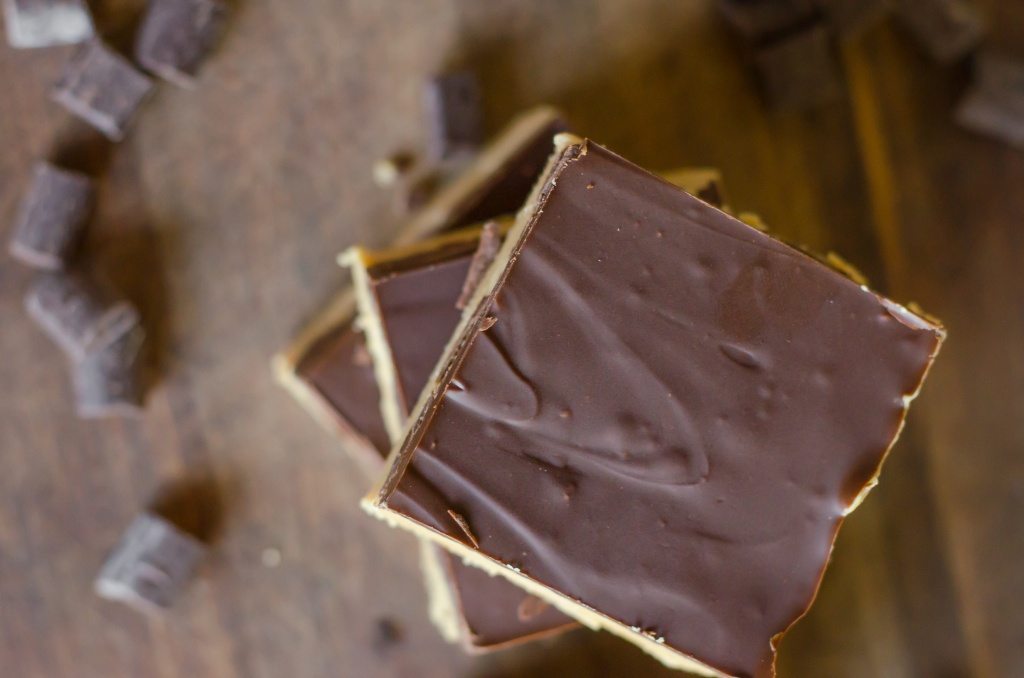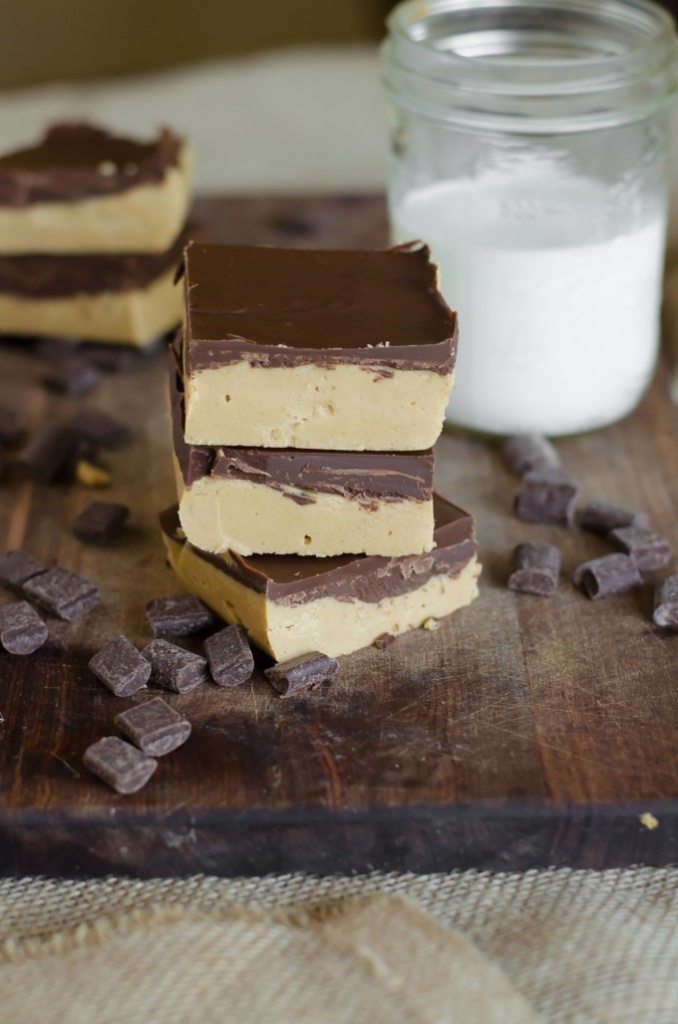 Peanut Butter Bars
Ingredients
1 1/2

cups

peanut butter

4

T

butter

2

cups

powdered sugar

For the topping:

2

cups

chocolate chips

3

T

peanut butter
Instructions
In a microwave-safe bowl, melt together the peanut butter and butter until melted. Stir until smooth.

Using a hand mixer (or a lot of arm power, beat in the powdered sugar until thoroughly combined. Mixture will be stiff.

Line a 9x9 baking pan with parchment paper. Press the peanut butter mixture into the pan until even and compact.

In a small bowl, melt the chocolate and 3 T peanut butter together in 30 second intervals in the microwave, stirring after each time until melted.

Pour over the top of the peanut butter and smooth out to the edges.

Place in refrigerator for 1 1/2 hours, or until firm. Cut into squares.