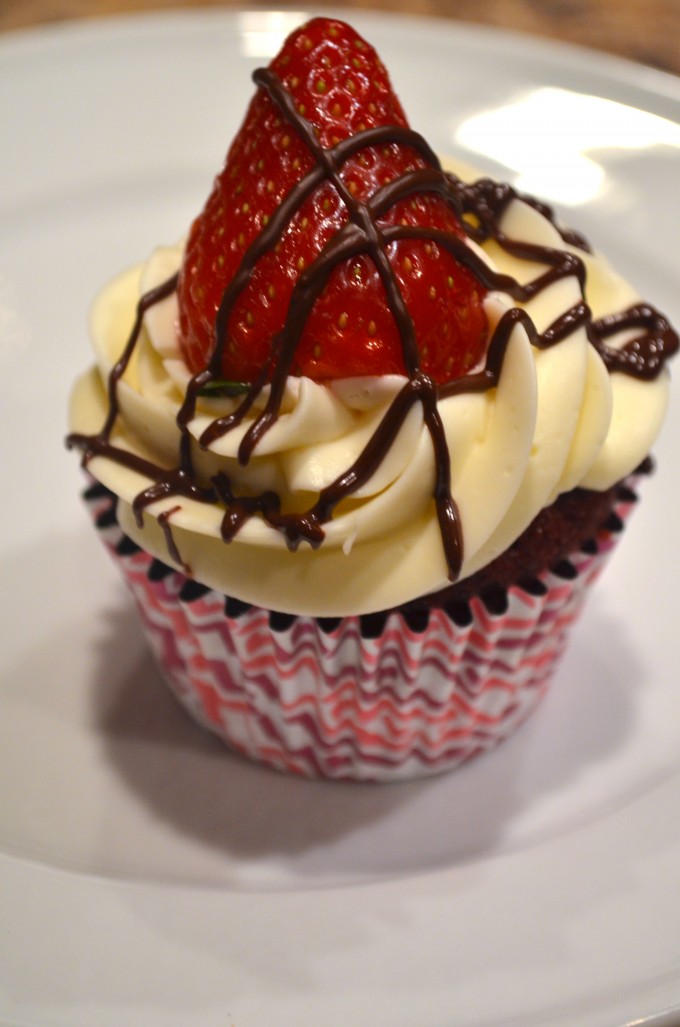 I hope everyone had a day filled with love. I'm hot and cold on Valentine's Day– as a woman I am contractually obligated to love the holiday of red, pink and Cupid, and it IS nice to have a day especially set aside to celebrate the ones that you love and be "obligated" to show them how much you care. To before we get to the night of naughtiness, thanks to PlugLust, first let is celebrate the pureness of love and food. Both are orgasmic when done right and with the right one.
However…
It's one thing to celebrate on Valentine's Day, which I think carries a certain death sentence for boyfriends and husbands if we aren't acknowledged. It's quite another thing to celebrate the PURPOSE of Valentine's Day on a random day throughout the year. A random bouquet of flowers or "Just Because I Love You" card means so much more on July 18 than it does on February 14- its means that someone was thinking about you, how much they love you, and wants you to know it. What's better than that???
***********************************************
I had a box of ad hoc Red Velvet Cake mix in my pantry that someone had given me for a gift some time ago. I have never eaten red velvet cake before, and Valentine's Day seemed like a perfect excuse to whip up some bright red cupcakes. They were good! I don't know what I was really expecting, to me they didn't taste much different.
The funny part of this story is that the next evening, we went out for Valentine's Day. Due to a situation at the restaurant, they brought us a free dessert. We thought we were going to be able to choose, but it ended up being at their discretion. They, of course, brought red velvet cake. But not just any old piece of red velvet cake; they brought THIS BEHEMOTH: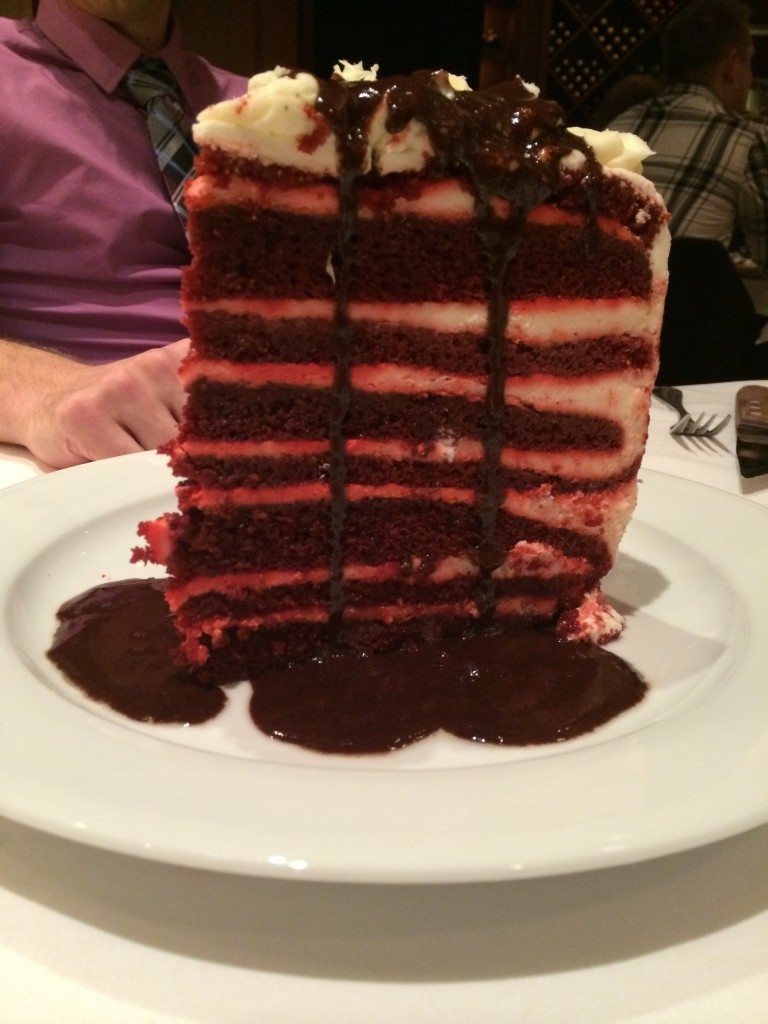 Nothing like 2,000 calories of cake to celebrate love. Happy Valentine's Day!