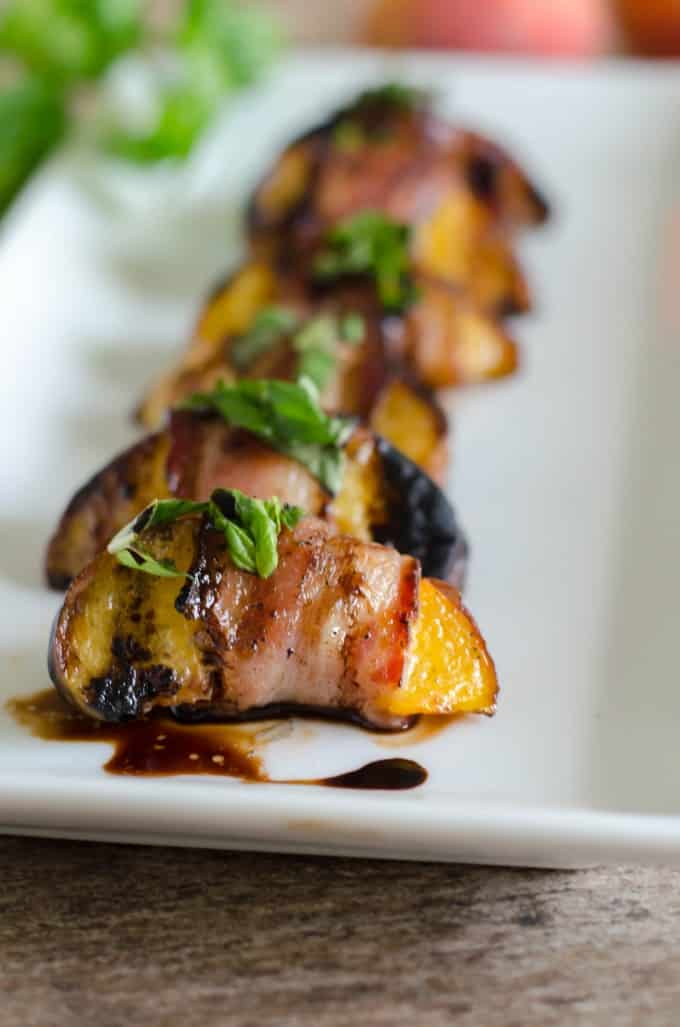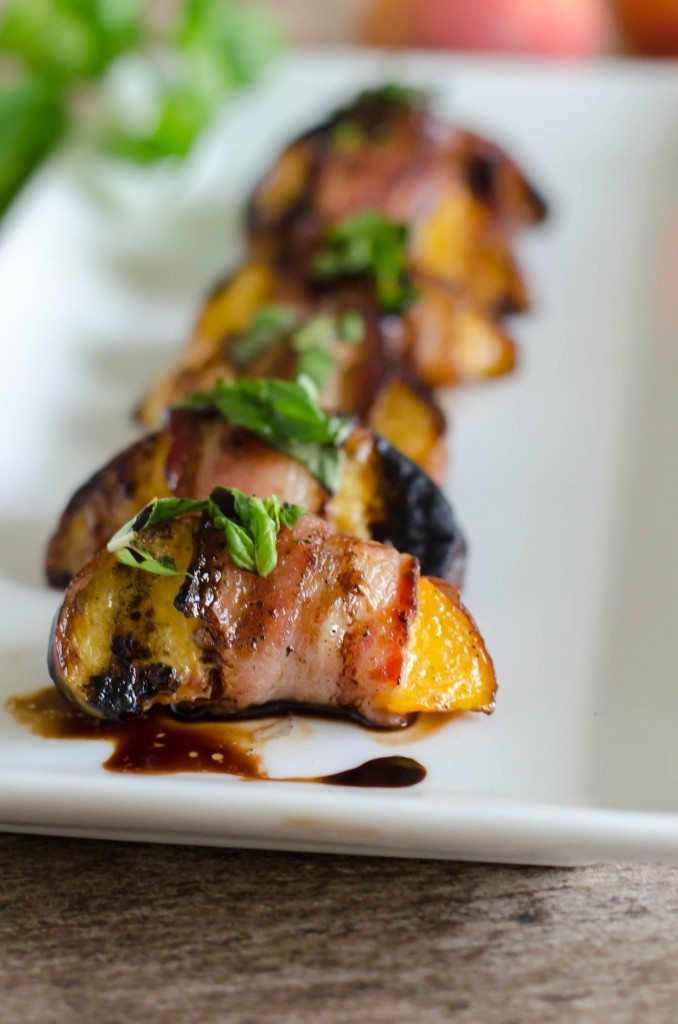 I spied this idea somewhere in the food related Internet about four years ago. I think it was right before one of our Christmas parties, and I thought that it would be a fast and easy appetizer to do. However, as all Christmas parties are, it was in December– so obviously, ripe peaches were nowhere to be found. In my naïveté, I thought that (against all my better judgment) frozen peaches would work just as well.
They did not. They turned into a sloppy mess. Don't use frozen peaches.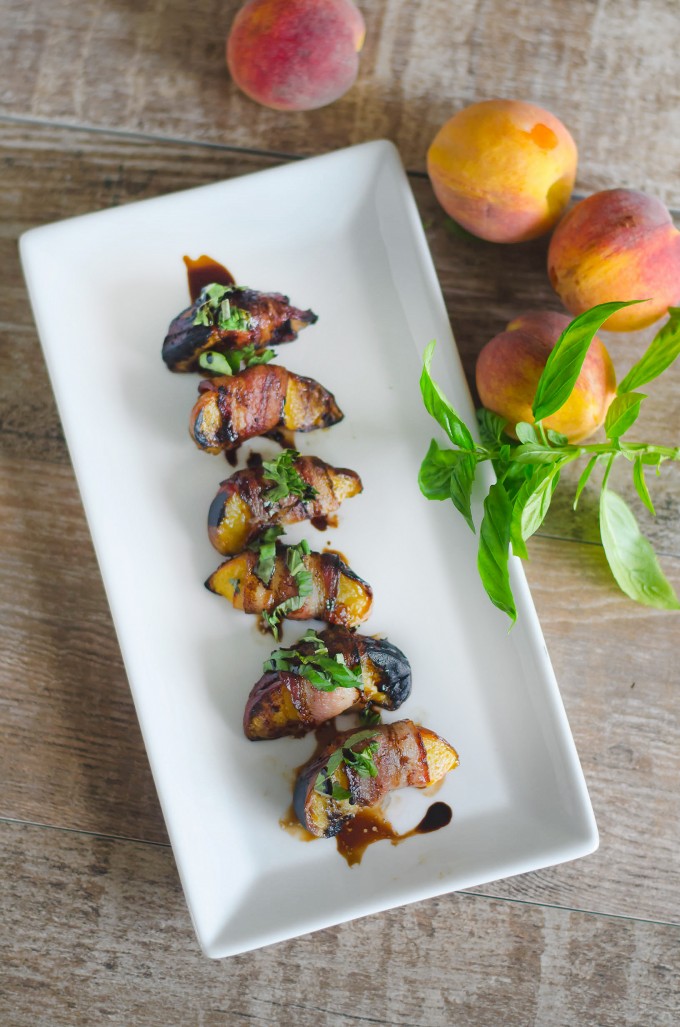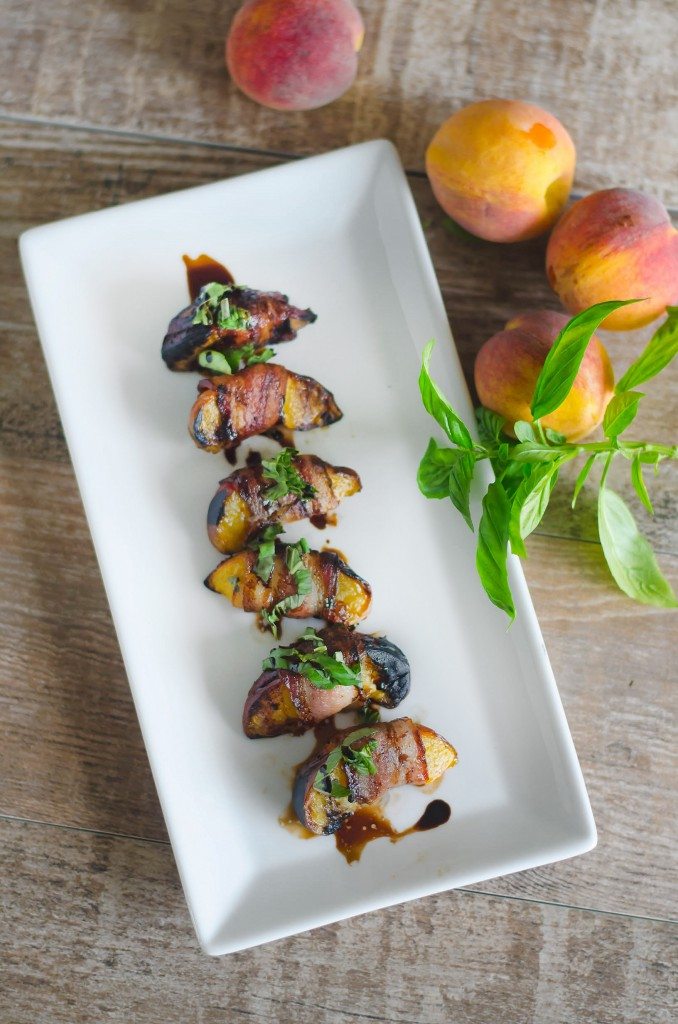 If you follow my directions and don't use frozen peaches, you will marvel at all of the different flavor profiles that come together so perfectly in one tasty little morsel. You have sweetness from the peaches with the saltiness of the bacon and the sour bite of the balsamic glaze. It's a completely perfect combination all wrapped up in one bite sized package.
I prepared these on the grill, which lended its own set of pros and cons. On the pro side, you end up with another layer of flavor due to the smokiness, and the bacon gets nice and crisp in a much shorter time frame. On the con side, anyone who's ever grilled bacon knows that when that bacon fat hits your heat source, whether gas or charcoal, flare ups are inevitable. If you grill, plan on being attentive, using low heat and alternating the grill being opened and closed.
I think these would also do really well being prepared in the oven on a wire rack set inside of a cookie sheet. Maybe 425 for five minutes per side (3 sides, 15 minutes total)? Somebody try and let me know.
Sidenote. I put a plate of these down in front of Dave and went inside to get something else. Came back out a couple minutes later and they were all gone. Evidently I'll be giving sharing lessons to both Jonathan AND Dave.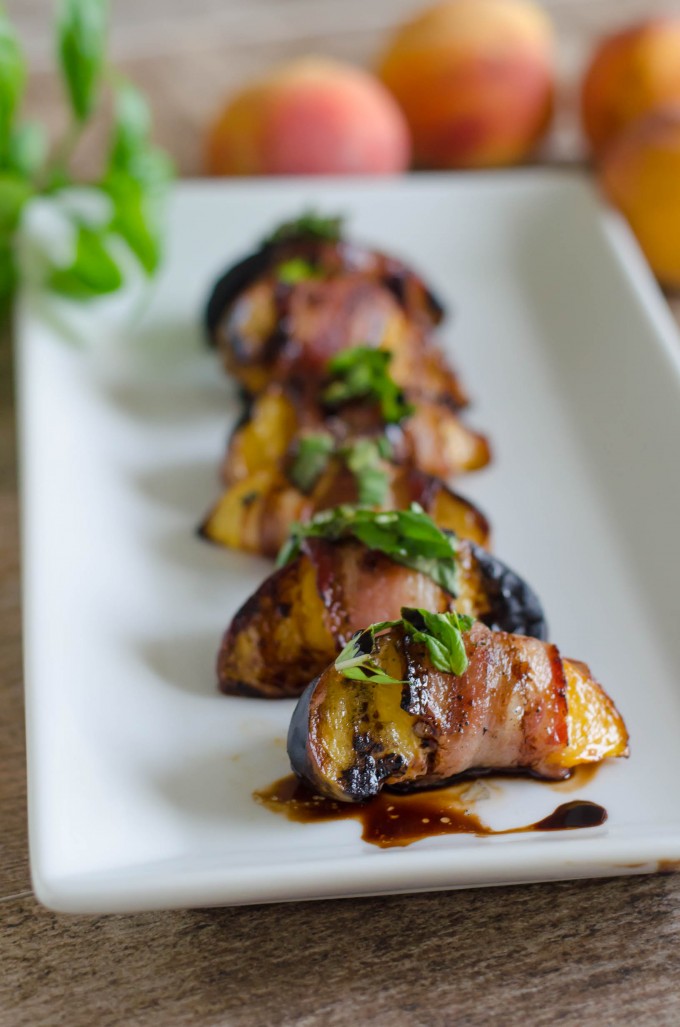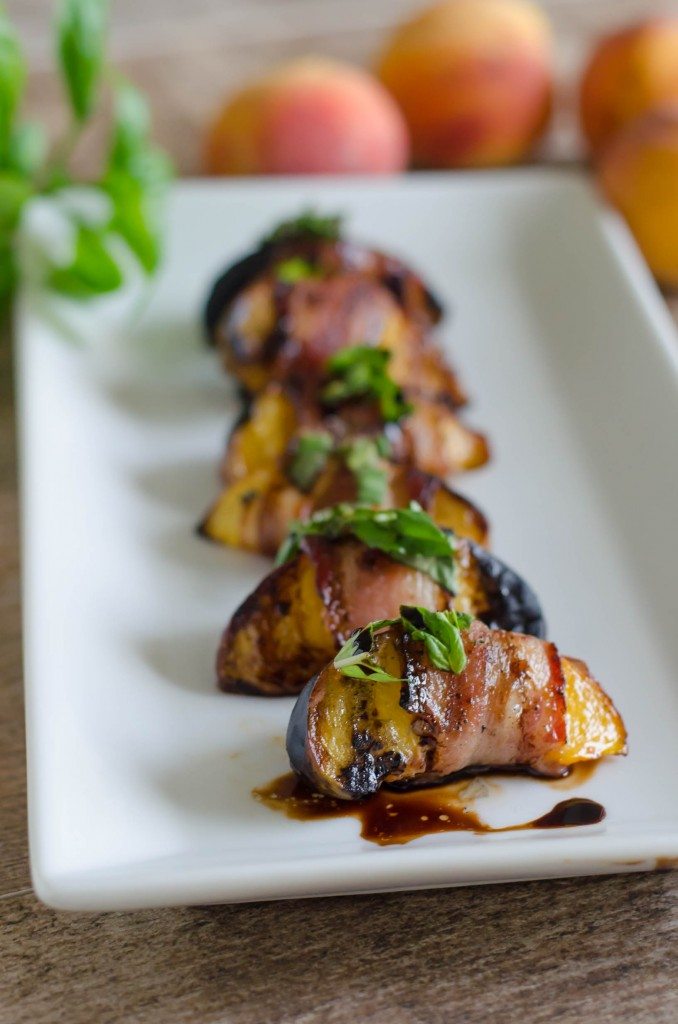 Bacon Wrapped Peaches with Basil and Balsamic
Ingredients
1

peach

cut into 8 sections

4

pieces

of bacon

cut in half widthwise

2

T

finely chopped basil

Balsamic Glaze

for drizzling.
Instructions
Preheat a grill on medium heat.

Wrap each peach section tightly with a piece of bacon, and place on the grill. Turn heat to low.

Grill until bacon is browned and crisp on each side, watching carefully for flare ups.

Remove from grill to a serving platter. Sprinkle with basil and drizzle with balsamic glaze. Serve immediately.